When the Top Brass Turns Merc - The Wednesday AM Quickie 10/19/22
Elaborate Halloween decorations are going up around the neighborhood and I haven't even decided whether to decorate a gourd this year. Slacking! – Corey
Tell your friends to sign up for this M-F newsletter at AMQuickie.com!
THE BIG NEWS
The World's Most Powerful Militaries Are Run by Mercenaries
A major investigation from the Washington Post, more than two years and one lawsuit in the making, finds that hundreds of retired U.S. military personnel, many of them generals and admirals, are cashing in as advisers to foreign governments notorious for abusing human rights. The practice is legal provided the retired servicemembers gain prior approval from the Pentagon, but the Post says approval is "almost automatic" and was granted in 95 percent of the 500 cases it studied dating back to 2015. There are no criminal penalties for violating the relevant law, and enforcement is such a non-factor that many military retirees who go the mercenary route don't even bother to seek the required approval.
The most infamous soldier of fortune might be Donald Trump's coup d'etat adviser, retired U.S. Army Lt. Gen. Mike Flynn, who pleaded guilty to lying to the Federal Bureau of Investigation about his lucrative work for Russia and Turkey, and earns himself a few paragraphs in the Post report. But two-thirds of the cases examined by the Post involved servicemembers working for countries in the Middle East and North Africa, especially Gulf monarchies like Saudi Arabia. Keith Alexander, former head of the National Security Agency as well as the U.S. Cyber Command, for example, carried on consulting for the Saudis even after the murder of Post columnist Jamal Khashoggi at the direction of Crown Prince Mohammed bin Salman. Another high-ranking mercenary, James Jones, a former Marine Corps commandant who served as Barack Obama's national security adviser, tells the Post he was "very shocked and surprised at what evidently happened" to Khashoggi (evidently?), but kept taking work from the Saudis because the Trump administration encouraged it. (About that: NBC News reports that the Biden administration may try to "discourage American companies from expanding business ties with Saudi Arabia" as part of its reevaluation of the U.S. relationship with the brutal monarchy it helped to establish and empower.)
In related news, Germany's Interior Ministry fired the national cybersecurity chief, Arne Schoenbohm, for running a side business with the involvement of a Russian company founded by a former employee of the KGB. The relationship became a national scandal after it was highlighted by a late-night TV comedian. Meanwhile, per the BBC, the United Kingdom "is issuing an intelligence alert to warn former military pilots against working for the Chinese military" following reports that up to 30 British pilots were getting paid hundreds of thousands of pounds to explain how "Western planes and pilots operate." The revolving door knows no borders! Curious though, how Germany and Britain are taking action over this matter of capitalist excess, while in the U.S., it's all business as usual.
MORE STORIES TO WATCH
Biden Vows to Legalize Abortion Nationwide – If You Vote
President Joe Biden yesterday promised to sign legislation codifying abortion protections into federal law if the Democrats keep the House and the Senate in next month's midterm elections. "I want you to remember that the final say does not rest in the [Supreme] Court ... it rests with you," Biden said at a Democratic National Committee event in Washington, D.C. "And if you do your part and vote Democratic leaders for Congress, I promise you we'll do our part." Voters have heard such promises before, but this one at least comes with a timeline. Biden said he would sign the abortion law in January, on the 50th anniversary of the Roe vs. Wade decision -- but the symbolic date does make you wonder why Democrats waited so long that the far right was able to take over the court and get Roe overturned. Meanwhile, People magazine shares the story of a Texas woman who nearly died on account of the state's abortion ban, and who says: "I didn't think it would really impact me personally. I never in my wildest dreams thought that the laws that I was so angry about would also pose a threat to my life and prevent me from accessing safe healthcare in 2022 in the United States of America."
Pandemic Funding Cut Ahead of Expected Winter Surge
There were a pair of cognitive dissonance-inspiring stories about the coronavirus pandemic yesterday. First, experts expect multiple new omicron variants this winter that all share a key mutation that helps them evade human immune system defenses. A virologist tells the Washington Post that these new variants "are going to have a greater ability to reinfect people than what is currently circulating," and other experts say they will threaten the effectiveness of monoclonal antibody treatments. And the second story, courtesy of the Wall Street Journal: "The Biden administration has stopped paying to mail out free Covid-19 tests and expects to end free vaccines for Americans after Congress dropped billions of dollars for such efforts from a government funding bill last month." Get yer booster while it's free!
QUICKEST QUICKIES
SOME NUMBER
49 percent
That's the share of county sheriffs in a new survey by the Marshall Project who believe that their authority "supersedes the federal or state government." In the same survey, only 1.1 percent of sheriffs described themselves as liberal.
ON THE SHOW TODAY
10/19: Sam and Emma host former New York State Sen. Daniel Squadron, co-founder of Future Now, to discuss his work on the States Project going into the midterm elections. Then, they are joined by Amanda Bock of the Philadelphia Museum of Art Union, to discuss the union's successful efforts striking for better conditions!
DON'T MISS MR CLIPS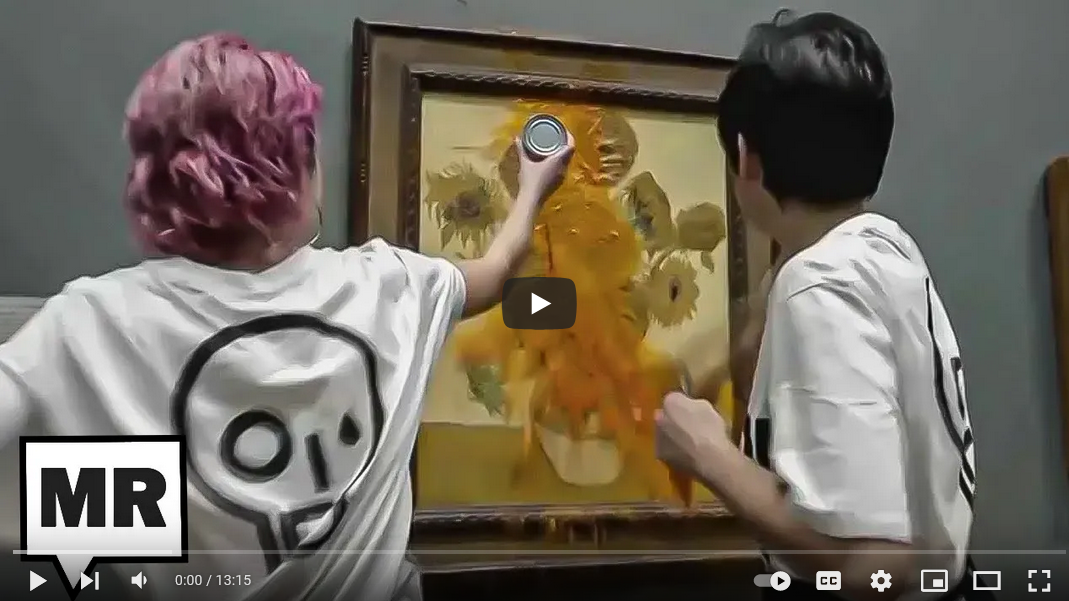 They got you talking, didn't they!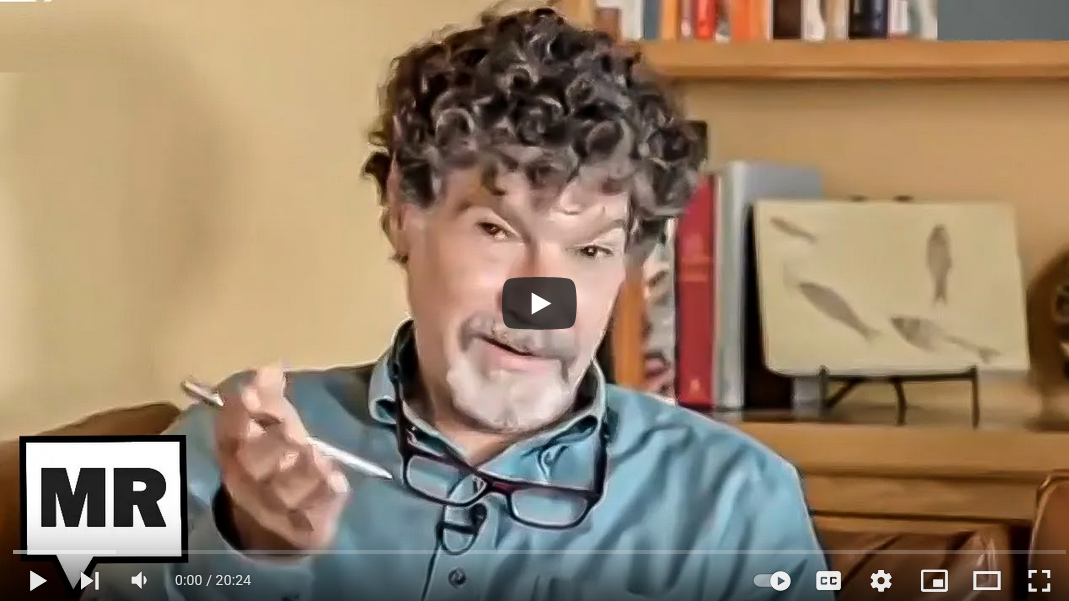 Excuse me: a Scientist.
PARTING WORDS
"What is wrong with this state, man? Voter fraud? Y'all said anybody with a felony could vote, man."
-- Tampa, Florida resident Tony Patterson, expressing his frustration and astonishment to the police who arrested him at home in August as part of Republican Gov. Ron DeSantis's glorified voter suppression campaign. The cops told Patterson, one of 20 Floridians recently targeted for their supposedly unlawful participation in democracy, he was being arrested for "voter stuff."
Quickie Discount Code Corner
Hey check it out! Stuff on sale!
IAC Laser Engraving: IAC Laser Engraving is a Leftist-owned Worker Collective started by long time listener, Ryan Lubin in September of 2021. Visit iaclasers.com to order your custom item today and  enter in Coupon Code: "MAJORITY10" at purchase to receive a 10% discount on their AMAZING products."
Established Titles: Get an amazing gift for your dad this Father's Day! Go to https://establishedtitles.com/majority and get 10% off today.
ExpressVPN: Secure your online data TODAY by visiting this link. That's https://www.expressvpn.com/majority and you can get an extra three months FREE.
Fast Growing Trees: Go to this link right now, and you'll get FIFTEEN PERCENT OFF your entire order.
Ritual: Get key nutrients without the B.S. Ritual is offering our listeners 10% off during your first three months. Visit here to start your Ritual today.
Aura: Protect yourself from America's fastest-growing crime. Try Aura for 14 days for free: https://aura.com/majority
Quip: If you go to this link RIGHT NOW, you'll get your first refill FREE.
Shopify: Go to this link here for a FREE fourteen-day trial and get full access to Shopify's entire suite of features.
LiquidIV: You can get 25% off when you go to liquidiv.com and use code MAJORITYREP at checkout.
Stamps.com: Start mailing and shipping with stamps.com, and keep more money in your pocket every day. Sign up with promo code MAJORITYREPORT for a special offer that includes a 4-week trial, plus free postage and a digital scale.
ZipRecruiter: Find the right employees for your workplace with ZipRecruiter. Try it FOR FREE at this exclusive web address.
Nutrafol: For FIFTEEN DOLLARS OFF go to https://nutrafol.com/men/ with promo code MAJORITY.
Outer: See the difference at go.liveouter.com/MAJORITY. Plus, for a limited time, get $300 off and FREE shipping.
Sunset Lake CBD: Visit sunsetlakecbd.com.
Grove: Go to this link here today to get a free gift set worth up to fifty dollars with your first order. Plus, shipping is fast and FREE.
Headspace: Try this link, with discount code MAJORITY and get one month FREE of their entire mindfulness library.
StartMail: Start securing your email privacy with StartMail. Sign up today and you'll get 50% off your first year! Go to this link here for our special promotion!.
CozyEarth: Go to this link here and enter the special promo code MAJORITY at checkout to SAVE thirty-five percent now.