Bernie Says Vote, Kids - The Thursday AM Quickie 10/20/22
I can understand widespread cynicism about the electoral process, but personally I'm getting anxious for my ballot to show up in the mail. – Corey
Tell your friends to sign up for this M-F newsletter at AMQuickie.com!
THE BIG NEWS
Elections Extravaganza! Midterms Madness!
There wasn't one big story dominating the news yesterday but they're were a ton of headlines about the fast-approaching midterm elections, so today you're getting a roundup, folks.
The first swing [beginning Oct. 27] will include stops in Oregon, California, Nevada (with events in both Reno and Las Vegas), Texas (including one in McAllen), and Orlando, Fla. The second weekend will focus on Wisconsin, Michigan and Pennsylvania.
A Teen Vogue poll conducted earlier this month "found that recent Democratic achievements are popular on paper with young voters, but that many of them remain unaware of the legislation that's been passed or wish the Democrats would do more."
"We can't take any risks when it comes to our democracy, and frankly our volunteers and donors have met the moment," said Kim Rogers, executive director of the Democratic Association of Secretaries of State, which has pledged to spend at least $25 million on races this fall.
Meanwhile, "Reuters identified 44 counties in 15 states where local officials have faced efforts to change rules on voting since the 2020 election. All of them were led by Trump loyalists or Republican Party activists driven by false voter-fraud theories."
MORE STORIES TO WATCH
New UK PM Already on Verge of Becoming Former PM
There's been a wave of resignations and firings (sorry, sackings) from the Cabinet of Conservative British Prime Minister Liz Truss, and following reports of further departures and chaotic scenes in the parliament yesterday, journalists are speculating that her government, established only six weeks ago, might soon fall apart completely. When I say chaotic, picture Truss grabbing her chief whip by the arm to keep her from quitting, hours after a key cabinet secretary resigned (or was forced out) citing "concerns about the direction of this government." One senior Tory member of parliament called Truss's government "a shambles and a disgrace" and, per the BBC, "a lot of confusion in Westminster tonight" about who's in and who's out. "Why is she still here?" Labour Party leader Keir Starmer asked. Why indeed? Truss has managed to make Boris Johnson seem like he had it together.
Feds Think They Have Enough Evidence to Charge Trump
Donald Trump was deposed yesterday in the civil defamation lawsuit brought by the writer E. Jean Carroll, who says Trump raped her in the 1990s. Separately, "people familiar with the matter" tell Bloomberg News that Justice Department prosecutors believe they have sufficient evidence to charge Trump with criminal obstruction of justice in the stolen documents case; however, they have not yet made a formal recommendation to Attorney General Merrick Garland, who will decide if and when to prosecute. Charges would not be filed before the midterm elections and perhaps not until after the Christmas holiday. Moreover, it's "unlikely officials would bring only obstruction charges amid several other Trump investigations into potential crimes." Speaking of which, Politico reports that U.S. District Court Judge David Carter says in a new opinion that emails from his inner circle prove that "Trump signed legal documents describing evidence of election fraud that he knew were false."
QUICKEST QUICKIES
SOME NUMBER
61,000
That's how many rent-subsidized housing units in New York City were vacant at the end of last year, nearly doubling the previous year's count. Tenant advocates say landlords are holding these units "ransom" to create artificial scarcity and charge higher rents.
ON THE SHOW TODAY
10/20: Emma hosts Dr. Nicholas Kardaras to discuss his recent book Digital Madness: How Social Media Is Driving Our Mental Health Crisis-and How to Restore Our Sanity. Then, Emma is joined by Eugene Puryear, co-host of the Breakthrough News show, to discuss the recent civil and social unrest in Haiti.
DON'T MISS MR CLIPS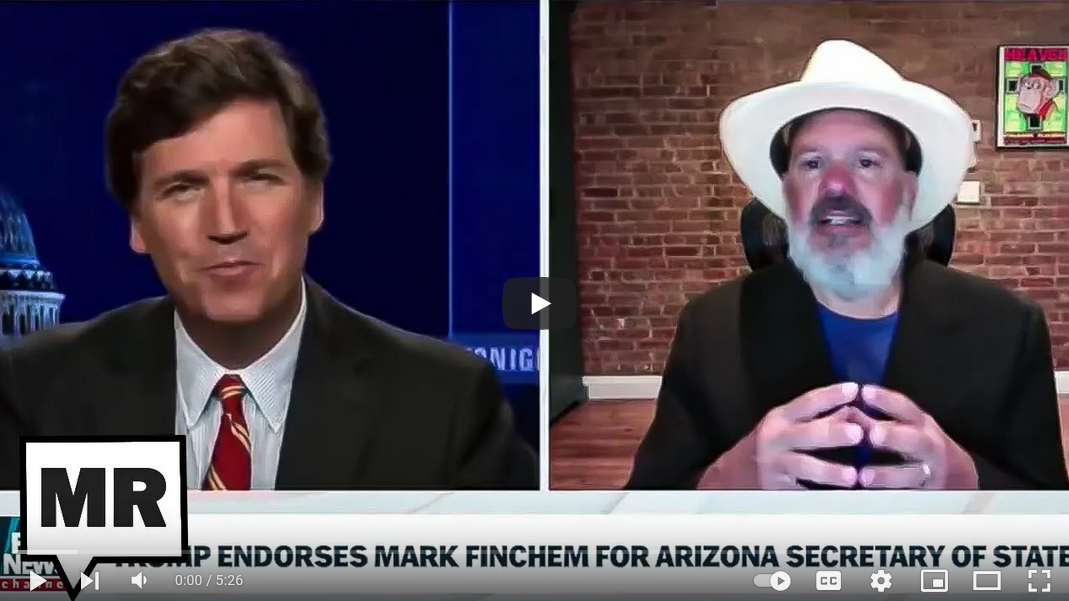 "If I win, I get to pick the winners!"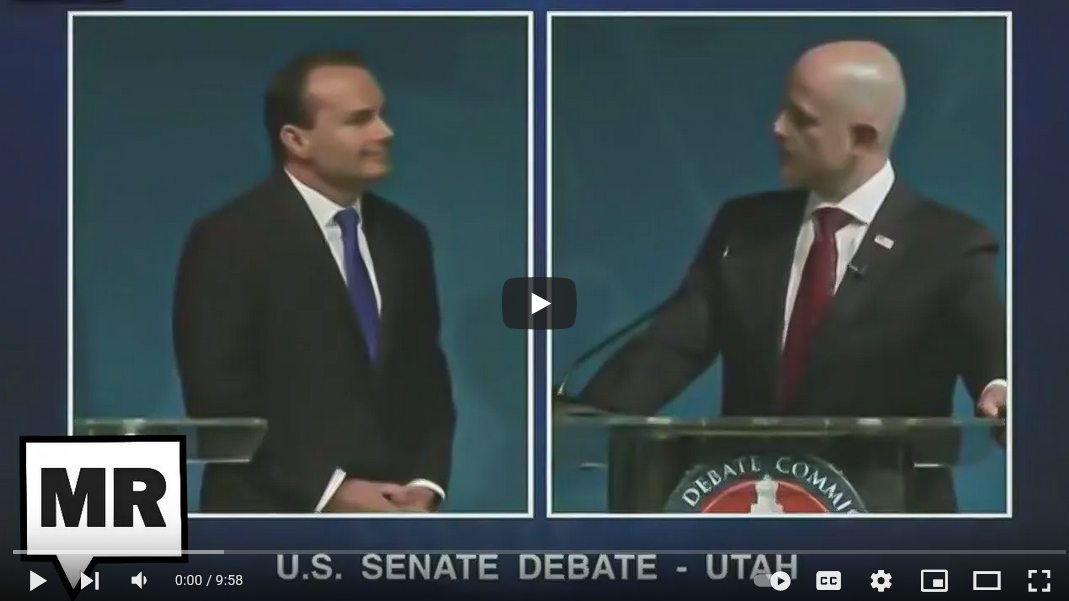 Lots of fiery debates this season (when there are debates).
PARTING WORDS
"Now we're homeless. We have no pension for half a year now, no electricity, no gas. Putin is a f----r. He should stop killing civilians, God damn f-----g animal. I wish him death, God, please forgive me for this. He should come here, we will bury him. I will kill that God damn mother f----r with my bare hands."
-- Nina, a grandmother in her late 60s in a town near Kherson, Ukraine, which was until recently under Russian military occupation, speaking her mind to the UK Telegraph. There's unexploded ordinance embedded in what's left of her home.
Quickie Discount Code Corner
Hey check it out! Stuff on sale!
IAC Laser Engraving: IAC Laser Engraving is a Leftist-owned Worker Collective started by long time listener, Ryan Lubin in September of 2021. Visit iaclasers.com to order your custom item today and  enter in Coupon Code: "MAJORITY10" at purchase to receive a 10% discount on their AMAZING products."
Established Titles: Get an amazing gift for your dad this Father's Day! Go to https://establishedtitles.com/majority and get 10% off today.
ExpressVPN: Secure your online data TODAY by visiting this link. That's https://www.expressvpn.com/majority and you can get an extra three months FREE.
Fast Growing Trees: Go to this link right now, and you'll get FIFTEEN PERCENT OFF your entire order.
Ritual: Get key nutrients without the B.S. Ritual is offering our listeners 10% off during your first three months. Visit here to start your Ritual today.
Aura: Protect yourself from America's fastest-growing crime. Try Aura for 14 days for free: https://aura.com/majority
Quip: If you go to this link RIGHT NOW, you'll get your first refill FREE.
Shopify: Go to this link here for a FREE fourteen-day trial and get full access to Shopify's entire suite of features.
LiquidIV: You can get 25% off when you go to liquidiv.com and use code MAJORITYREP at checkout.
Stamps.com: Start mailing and shipping with stamps.com, and keep more money in your pocket every day. Sign up with promo code MAJORITYREPORT for a special offer that includes a 4-week trial, plus free postage and a digital scale.
ZipRecruiter: Find the right employees for your workplace with ZipRecruiter. Try it FOR FREE at this exclusive web address.
Nutrafol: For FIFTEEN DOLLARS OFF go to https://nutrafol.com/men/ with promo code MAJORITY.
Outer: See the difference at go.liveouter.com/MAJORITY. Plus, for a limited time, get $300 off and FREE shipping.
Sunset Lake CBD: Visit sunsetlakecbd.com.
Grove: Go to this link here today to get a free gift set worth up to fifty dollars with your first order. Plus, shipping is fast and FREE.
Headspace: Try this link, with discount code MAJORITY and get one month FREE of their entire mindfulness library.
StartMail: Start securing your email privacy with StartMail. Sign up today and you'll get 50% off your first year! Go to this link here for our special promotion!.
CozyEarth: Go to this link here and enter the special promo code MAJORITY at checkout to SAVE thirty-five percent now.