Was Liz Truss an Ideal Conservative Leader? - The Friday AM Quickie 10/21/22
It's getting cold out there but all I want is soft-serve ice cream with chocolate sauce. So that's my weekend mission. Jack's back Monday! – Corey
Tell your friends to sign up for this M-F newsletter at AMQuickie.com!
THE BIG NEWS
Laugh Away, But Britain Is Not Uniquely Dysfunctional
The United Kingdom's Defence Ministry yesterday disclosed that three weeks ago a Russan fighter jet "released a missile" near an unarmed British military aircraft in international airspace over the Black Sea. (I'm afraid I can't tell you the difference between releasing a missile and firing a missile.) The concerned British defence minister, Ben Wallace, told parliament that he had corresponded with his Russian counterpart, who blamed a "technical malfunction" for this incident, which, had it gone a little differently, might have ignited a wider war in Europe and triggered direct American involvement under the NATO treaty. And what great timing! Because nobody's really in charge of the UK at the moment.
As you've no doubt heard, and as we forecast yesterday, Conservative British Prime Minister Liz Truss is now former PM Truss after serving 44 days in office. Now, that may not sound like much of an achievement. It's the sort of gig you might leave off your resume, really. But it was enough time for Truss and her libertarian-minded cabinet to tank the British economy with an austerity budget combined with tax cuts for the very rich. It was also sufficient to earn Truss a generous lifetime "allowance." So, congrats, Liz! You came out ahead of most people.
The opposition Labour, Liberal Democrats, and Green parties responded to Truss's announcement by calling for an immediate general election. Scotland's First Minister Nicola Sturgeon, who is pushing for independence, said a general election was "a democratic necessity." But unless the new king, Charles III, dissolves parliament, or something else similarly extraordinary happens, the Tories can determine the next prime minister through an in-house leadership contest. Which means there's a less-than-zero chance that Boris Johnson, whose resignation allowed Truss to take over, could wind up as prime minister again within a week's time. It's all pretty bleak from the perspective of an ordinary British person.
Sadly enough, total malfunction is close to a best-case scenario when it comes to right-wing governments these days. Do take note of former Donald Trump adviser Larry Kudlow praising Truss's agenda on Fox Business one month ago, calling it "a terrific supply-side economic growth plan which looks a lot like the basic thrust of [GOP House leader] Kevin McCarthy's Commitment to America plan." The difference is, the British political system allowed Truss to get bounced from office in a matter of weeks once the consequences of her terrible ideas became material, whereas the American system makes it very, very hard to get rid of bad leaders once they're elected -- a fact Republicans rely on.
MORE STORIES TO WATCH
Midterms Madness, Cont.
DOJ Says It Needs More Money to Investigate Jan. 6
Like a deadbeat dad dodging a summons to family court, the legally challenged Donald Trump managed to avoid answering the new subpoena from the House committee investigating his Jan. 6, 2021 coup attempt by refusing to appoint a lawyer to accept service of process. That changed yesterday, however, as Trump named a firm run by a national Republican Party official to handle the subpoena. What now? The Washington Post considers a number of scenarios, most of which culminate in a constitutional showdown of some kind, but concludes that Trump's most likely course will be to try to run down the clock until there's a new Congress, hoping for a more favorable political environment. In related news, the Justice Department has told Congress it needs $34 million to complete its short-staffed Jan. 6 investigation, but the current Congress only has until Dec. 16 to reach a deal on funding. And CNN reports Trump adviser Kash Patel has appeared before a grand jury in the stolen documents case, which some observers say indicates an increased likelihood of a future indictment.
QUICKEST QUICKIES
SOME NUMBER
28 percent
That's how much the Energy Department predicts heating bills will rise this winter for the half of Americans who rely on natural gas. Heating oil will rise by about the same, while electric heating costs will rise 10 percent, per the AP.
ON THE SHOW TODAY
10/21: It's Casual Friday! Sam and Emma host Ryan Grim, DC Bureau Chief at The Intercept, to discuss his recent piece "Primary Occupation" and to round up the week in news. Then, they're joined by Jason Myles, co-host of the This Is Revolution podcast; Ben Burgis, columnist at Jacobin and host of Give Them an Argument with Ben Burgis; and David Griscom, co-host of Left Reckoning, for a chat ahead of their big live show in Los Angeles this coming Sunday at the Teragram Ballroom (Matt's gonna be there!).
DON'T MISS MR CLIPS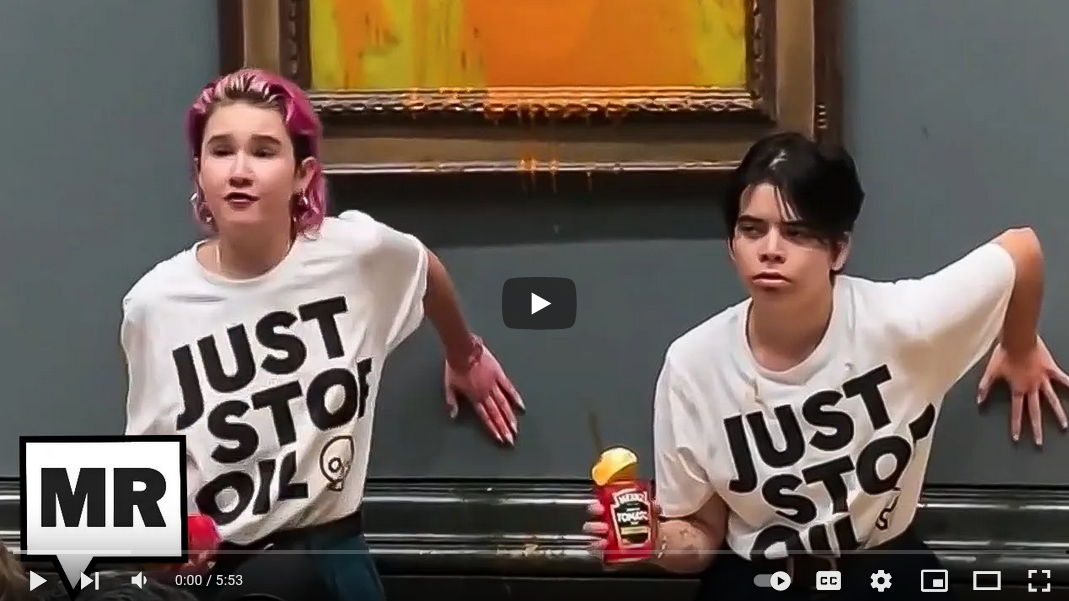 It's interesting to hear how children (well, at least one) are processing this action.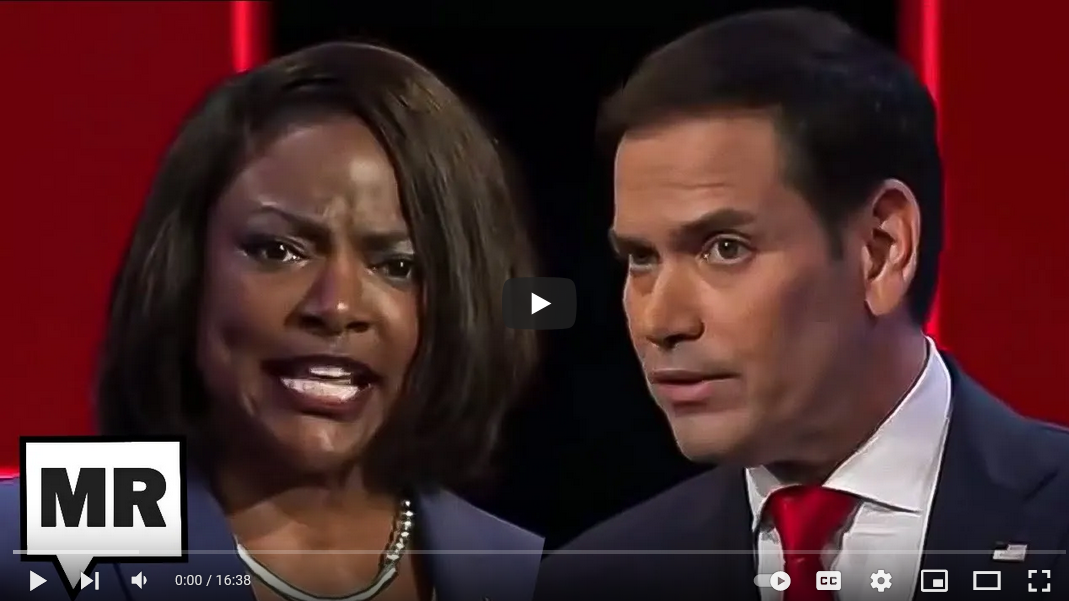 "How long will you watch people get gunned down...and do nothing?"
PARTING WORDS
"They [the separatist Ukrainian leaders] say, 'Vladimir, we don't know what to do. Defend us.' ... So he decides to invent a special operation: the troops were supposed to enter Ukraine, reach Kyiv in a week, depose the incumbent government, Zelenskyy and so on, and install a government already chosen by the [pro-Russian] Ukrainian minority."
-- Former Italian prime minister Silvio Berlusconi, recounting in a taped conversation what Aspiring Tsar Vladimir Putin told him about the origins of Russia's invasion of Ukraine. While it's likely B.S., if accurately conveyed it would confirm what Russia has denied, which is that its initial goal of the war was to seize the whole of Ukraine and install a puppet government.
Quickie Discount Code Corner
Hey check it out! Stuff on sale!
IAC Laser Engraving: IAC Laser Engraving is a Leftist-owned Worker Collective started by long time listener, Ryan Lubin in September of 2021. Visit iaclasers.com to order your custom item today and  enter in Coupon Code: "MAJORITY10" at purchase to receive a 10% discount on their AMAZING products."
Established Titles: Get an amazing gift for your dad this Father's Day! Go to https://establishedtitles.com/majority and get 10% off today.
ExpressVPN: Secure your online data TODAY by visiting this link. That's https://www.expressvpn.com/majority and you can get an extra three months FREE.
Fast Growing Trees: Go to this link right now, and you'll get FIFTEEN PERCENT OFF your entire order.
Ritual: Get key nutrients without the B.S. Ritual is offering our listeners 10% off during your first three months. Visit here to start your Ritual today.
Aura: Protect yourself from America's fastest-growing crime. Try Aura for 14 days for free: https://aura.com/majority
Quip: If you go to this link RIGHT NOW, you'll get your first refill FREE.
Shopify: Go to this link here for a FREE fourteen-day trial and get full access to Shopify's entire suite of features.
LiquidIV: You can get 25% off when you go to liquidiv.com and use code MAJORITYREP at checkout.
Stamps.com: Start mailing and shipping with stamps.com, and keep more money in your pocket every day. Sign up with promo code MAJORITYREPORT for a special offer that includes a 4-week trial, plus free postage and a digital scale.
ZipRecruiter: Find the right employees for your workplace with ZipRecruiter. Try it FOR FREE at this exclusive web address.
Nutrafol: For FIFTEEN DOLLARS OFF go to https://nutrafol.com/men/ with promo code MAJORITY.
Outer: See the difference at go.liveouter.com/MAJORITY. Plus, for a limited time, get $300 off and FREE shipping.
Sunset Lake CBD: Visit sunsetlakecbd.com.
Grove: Go to this link here today to get a free gift set worth up to fifty dollars with your first order. Plus, shipping is fast and FREE.
Headspace: Try this link, with discount code MAJORITY and get one month FREE of their entire mindfulness library.
StartMail: Start securing your email privacy with StartMail. Sign up today and you'll get 50% off your first year! Go to this link here for our special promotion!.
CozyEarth: Go to this link here and enter the special promo code MAJORITY at checkout to SAVE thirty-five percent now.