Murder Charges for Cops Who Killed Tyre Nichols - The Friday AM Quickie 1/27/22
BuzzFeed's CEO says they're going to do more computer-generated articles, which is very exciting to investors who want to stop paying for journalists. That's the sort of moral depravity it takes to be a media executive in 2023. Say what you will about that creepy rightwing dinosaur, Rupert Murdoch, but he still appreciates artisanal human hackwork. - Corey
---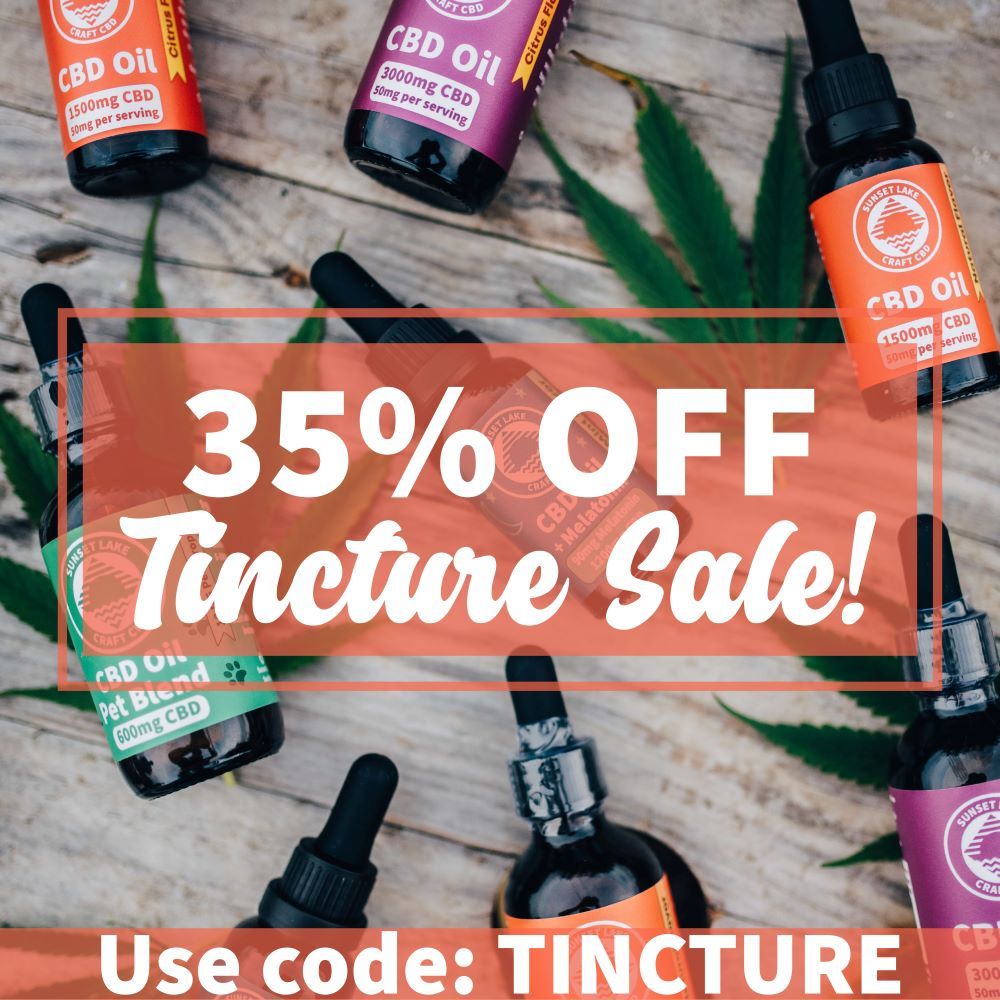 It's the most wonderful time of the year (over at Sunset Lake CBD!)
The holidays are in the rearview, which means returning to the stresses and restlessness of everyday life. Sunset Lake is here to help! Save 35% on their ENTIRE tincture lineup with coupon code "Tincture" and treat yourself to peace of mind and a good night's sleep! Act fast though — this deal ends on February 3rd.
Sunset Lake CBD is a majority-employee-owned company that pays a minimum wage of $20/hour that will ship their handcrafted, Vermont-made CBD products right to your door. Use code "Tincture" at checkout for 35%. This sale ends on February 3rd.
---
Subscribe to the AM Quickie's NEW paid newsletters here!
THE BIG NEWS
Five Cops Catch Murder Charges in Tyre Nichols Killing
When is the last time Americans saw such swift action on police accountability? Well, when is the last time all of the police officers facing accountability were Black? Prosecutors in Memphis, Tennessee yesterday charged five fired city cops with second-degree murder, kidnapping, official misconduct and related charges in the death of 29-year-old Tyre Nichols, who loved photography and skateboarding and was father to a 4-year-old son. Nichols died after the cops severely beat him following a traffic stop. Per the Washington Post:
After viewing surveillance and body-camera video of the arrest on Monday, lawyers for Nichols's family said he was kicked, punched and Tasered less than 100 yards from his home. A police spokesperson said officers pulled Nichols over for alleged reckless driving, and Nichols fled on foot before he was ultimately arrested.
The body camera footage will be released tonight. Tennessee Bureau of Investigation director David Rausch calls the violence in those videos "absolutely appalling." It's hard not to grow somewhat accustomed to state violence, but the video must be pretty bad. In a statement yesterday, President Joe Biden expressed "heartfelt condolences" to Nichols' family and called for "peaceful protest."
It isn't only the race of the officers that's driving the pace of justice in this case. The new white district attorney for Shelby County, Steven Mulroy, is a progressive Democrat who, per the New York Times, "campaigned on a platform of criminal justice reform and increased accountability." And the Post says Memphis Police Chief Cerelyn Davis, "who joined the department in 2021 as its first Black, female chief, has been a leading voice for police reform since the death of George Floyd in the custody of Minneapolis police officers in 2020." But you can bet that if the officers facing murder charges were white, the entire conservative political-media machine would be loudly defending their honor. Don't worry though, Fox News is figuring out a way to blame Black Lives Matter for all this as we speak.
MORE STORIES TO WATCH
Biden Mocks Republican Economic Plans
President Joe Biden yesterday bragged about how the economy is doing on his watch and attacked the House GOP's "MAGA economic plan" -- which includes a stunningly regressive proposal for a national sales tax -- in a speech at a steamfitters union hall in Springfield, Virginia. "This ain't your father's Republican Party," Biden said. "This is a different breed of cat." The latest Commerce Department figures show the U.S. economy is still growing, but that doesn't mean everybody's doing great. As the New York Times reports, most American renters are now "rent-burdened," meaning they're spending at least 30 percent of their income on rent. And paying subscribers who read yesterday's newsletter know that the White House has no plan to do anything about that.
Good News: Feinstein Appears to Know What Year It Is
A Capitol Hill reporter asked 89-year-old California Democratic Sen. Dianne Feinstein this week if she would be running for reelection in 2024 and she replied "Umm, I don't know" after suggesting she wouldn't announce her intentions until next year. Feinstein, whose memory is reportedly getting rapidly worse, previously told the Los Angeles Times she would reveal her plans "probably by spring." Either way, California Democrats are ready for a change. Yesterday Democratic Rep. Adam Schiff announced he'd be joining the field of contenders to replace Feinstein, who so far include Reps. Katie Porter and Barbara Lee. Meanwhile in Washington, D.C., Arizona Rep. Ruben Gallego has been busy laying out his strategy for unseating "independent" incumbent Sen. Kyrsten Sinema, as Politico reports that progressives are preparing to line up behind the Latino Marine Corps veteran.
QUICKEST QUICKIES
SOME NUMBER
15 billion
That's how many political text messages were sent in the U.S. last year, according to a company that studied them. The overwhelming majority of those messages -- 12 billion -- were sent by Republican campaigns.
ON THE SHOW TODAY
1/27: It's Casual Friday! Sam and Emma host David Dayen, executive editor at The American Prospect to round up the week in news. Then, they're joined by David Feldman of The David Feldman Show!
DON'T MISS MR CLIPS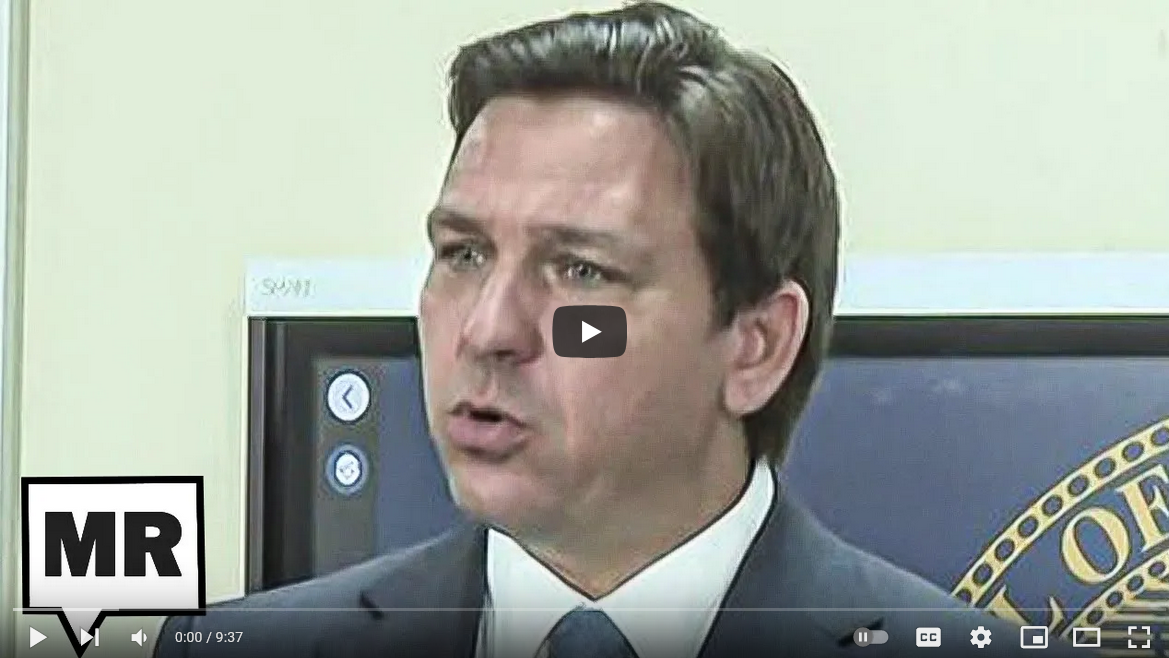 As Sam says, "this is just out-and-out, full-on racism – and censorship."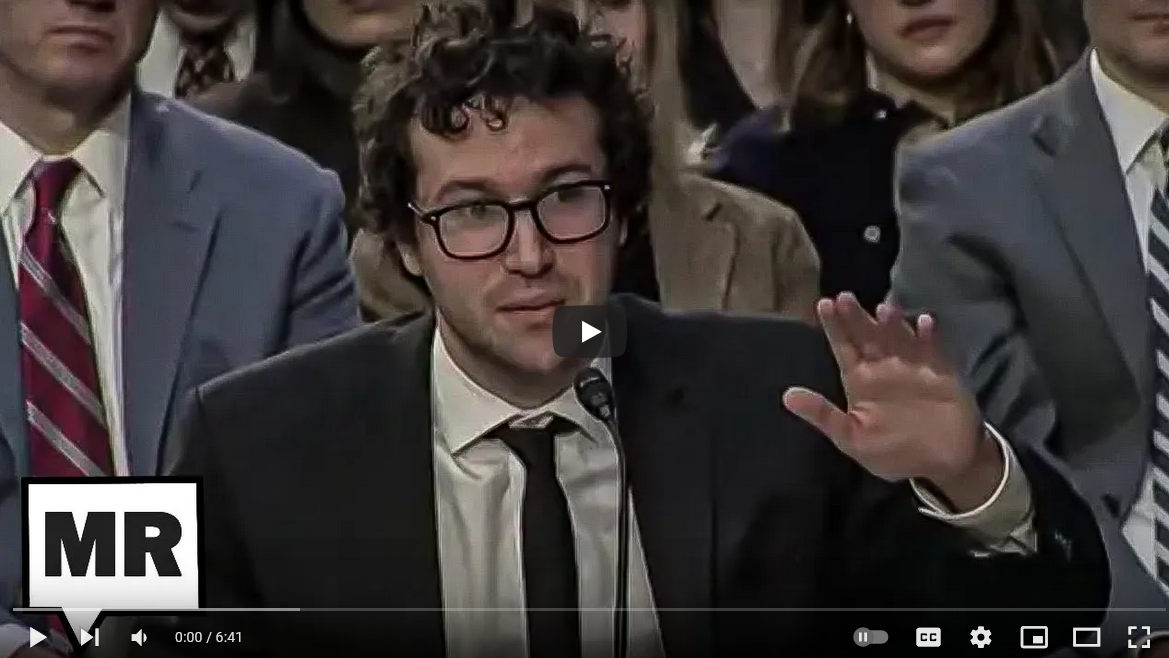 I never expected to say this, but more people should've listened to Eddie Vedder.
PARTING WORDS
"hiiiiiiiiiiiiiiiiiiiigh
"hiiiiiiiiiiiitlerrrrrrrrrrr (hight hitler)
"lolololololololololololol sombody kill her!! the jews and black mostly lolllolol!!! Dum"
-- New York Republican Rep. George Santos in a March 2011 Facebook comment sent to a Long Island Patch reporter by a former friend. The fabulist conman and freshman congressman, who falsely claimed to be descended from Holocaust survivors, posted the comment under an image of someone "making what appears to be a military salute with the caption 'something like Hitler.'"
---
Quickie Discount Code Corner
Hey check it out! Stuff on sale!
IAC Laser Engraving: IAC Laser Engraving is a Leftist-owned Worker Collective started by long time listener, Ryan Lubin in September of 2021. Visit iaclasers.com to order your custom item today and  enter in Coupon Code: "MAJORITY10" at purchase to receive a 10% discount on their AMAZING products."
ExpressVPN: Secure your online data TODAY by visiting this link. That's https://www.expressvpn.com/majority and you can get an extra three months FREE.
Fast Growing Trees: Go to this link right now, and you'll get FIFTEEN PERCENT OFF your entire order.
Ritual: Get key nutrients without the B.S. Ritual is offering our listeners 10% off during your first three months. Visit here to start your Ritual today.
Aura: Protect yourself from America's fastest-growing crime. Try Aura for 14 days for free: https://aura.com/majority
ZBiotics: Go to https://thld.co/zbiotics_majority_0722  and get 15% off your first order of ZBiotics Pre-Alcohol Probiotic by using my code MAJORITY at checkout. ‌‌‌‌HoldOn Bags: HoldOn plant-based compostable kitchen/trash bags: Get 20% OFF with code MAJORITY at https://holdonbags.com/majority
StoryWorth: StoryWorth is an online service that helps every other figure in your life share stories through thought-provoking questions about their memories and personal thoughts. Get started right away with no shipping required by going to https://storyworth.com/majority you'll get $10 of your first purchase!
Henson Shaving: Go to https://hensonshaving.com/majority  and use code MAJORITY for a free 100-pack of blades!
Quip: If you go to this link RIGHT NOW, you'll get your first refill FREE.
Shopify: Go to this link here for a FREE fourteen-day trial and get full access to Shopify's entire suite of features.
LiquidIV: You can get 25% off when you go to liquidiv.com and use code MAJORITYREP at checkout.
Stamps.com: Start mailing and shipping with stamps.com, and keep more money in your pocket every day. Sign up with promo code MAJORITYREPORT for a special offer that includes a 4-week trial, plus free postage and a digital scale.
ZipRecruiter: Find the right employees for your workplace with ZipRecruiter. Try it FOR FREE at this exclusive web address.
Nutrafol: For FIFTEEN DOLLARS OFF go to https://nutrafol.com/men/ with promo code MAJORITY.
Outer: See the difference at go.liveouter.com/MAJORITY. Plus, for a limited time, get $300 off and FREE shipping.
Sunset Lake CBD: Visit sunsetlakecbd.com.
Grove: Go to this link here today to get a free gift set worth up to fifty dollars with your first order. Plus, shipping is fast and FREE.
Headspace: Try this link, with discount code MAJORITY and get one month FREE of their entire mindfulness library.
StartMail: Start securing your email privacy with StartMail. Sign up today and you'll get 50% off your first year! Go to this link here for our special promotion!.
CozyEarth: Go to this link here and enter the special promo code MAJORITY at checkout to SAVE thirty-five percent now.