Biden Has Very Little to Offer Renters - The Thursday AM Quickie 1/26/23
The MyPillow guy is running for the position of Republican National Committee chairman. If any of you reading this happen to be eligible to vote in the RNC election to be held Friday at the Waldorf Astoria hotel in Dana Point, California, please vote for the MyPillow guy. It's important to the future of the party. - Corey
ON THE SHOW TODAY
1/26: Emma hosts Hal Weitzman, executive director for intellectual capital at the University of Chicago Business School, to discuss his recent book What's The Matter With Delaware?: How the First State Has Favored the Rich, Powerful, and Criminal-and How It Costs Us All. Then, Emma is joined by Lee Harris, reporter at The American Prospect, to discuss her most recent piece "Wall Street's Big Bet on Rewiring America."
READ ALL ABOUT IT
Thanks again paid subscribers!
Today you'll read about Biden's incredibly lame housing "blueprint," how Elon Musk is censoring the news for a far-right ruler, and the German 'Terror Granny' charged with treason.
Tell your friends to sign up for this M-F newsletter at AMQuickie.com!
THE BIG NEWS
Tenants' Advocates Frustrated By White House Inaction
The White House is preparing a "Blueprint for a Renters Bill of Rights," the Washington Post reports. In case the word "blueprint" wasn't a strong enough indication that there's not a lot of substance to this plan, the contents of this document will consist of non-binding recommendations about the problem of skyrocketing housing costs, which have not slowed down with inflation. Per the Post, discussions have been going on for over a year with tenant leaders and housing experts, who "have pushed the Biden administration to do everything in its power to tackle soaring rent costs, arguing that America's housing issues are an economic crisis." But, as his wont, Biden is unwilling to do everything in his power.
A coalition of tenant unions, community organizations and legal groups have called for an all-out approach, drafting an executive order for the Biden administration, urging for a state of emergency on housing and exploring ways to regulate rents. Those proposals spanned multiple government agencies and were intended to push federal regulators to consider new ways to curb rental costs.
But White House advisers and administration officials deemed many of the ideas impractical, and some questioned the legality of such forceful action. Officials said the president, for example, does not have the authority to regulate rent nationwide.
In place of nationwide rent control or subsidies for tenants, the White House has "gotten a commitment from the National Apartment Association to work on programs to help tenants build and improve credit." That's really nothing to brag about. A "handful" of federal agencies have also made modest pledges to, for instance, collect information on the misuse of tenant background checks. But there is no plan to increase the supply of housing by the up to 5 million homes experts say need to be built to reduce pressure on the market. Actually solving this problem may or may not be as "impractical" as White House officals claim, but they really shouldn't be able to get away with this dog-ate-my-homework stuff. Renters can vote, after all.
MORE STORIES TO WATCH
Twitter Censors Factual Report on Modi's Genocidal Record
A new BBC documentary about Indian Prime Minister Narendra Modi's high-level participation in an anti-Muslim pogrom in 2002 that left 1,000 dead in Gujarat has provoked a severe reaction from Modi's far-right Hindu nationalist government. Modi has invoked emergency powers to ban the documentary, which the government calls colonialist propaganda, and censor references to it on social media. University students who've attempted to hold viewings have been attacked by police and right-wing paramilitaries, and the authorities even cut power to an entire campus to prevent screenings. Modi's allies call the very act of watching the film "treason." And, as the Intercept reports, self-described free-speech absolutist Elon Musk has aided Modi's censorship campaign by blocking links to the film on Twitter. Asked about this, Musk offered no indication he would stop censoring the news, whining that "it is not possible for me to fix every aspect of Twitter worldwide overnight, while still running Tesla and SpaceX, among other things." Forgive us for skipping your pity party, dude, we're only talking about the most direct threat to free speech in the world's largest democracy.
More George Santos Scam Victims Speak
We've known for weeks now that fabulist Republican New York Rep. George Santos formerly worked for "a classic Ponzi scheme" called Harbor City Capital. The Washington Post spoke to several people Santos conned by lying about his connections. "I felt like we were in 'Goodfellas,' like we were in a mafia movie," recalled one person wined and dined by Santos, then going by the name Devolder. "He was saying if you give me $300,000, I am going to make you money. I'm going to make you $3 million." Separately, the Daily Beast reports that Santos amended some problematic entries in his campaign finance reports in a way that raises more questions than it answers. Santos originally claimed to have loaned his campaign more than $500,000 from personal funds, but now attests that money came from somewhere else. As one election lawyer tells the New York Times: "If the candidate's personal wealth wasn't the source of the loan, then what was? The only other permissible source would be a bank, and they would require collateral... If a bank wasn't the source of the funds, then the only alternatives are illegal sources.'" Speaking of which, House Speaker Kevin McCarthy now says proven lawbreaking is the one thing that could prompt Santos' removal from Congress.
QUICKEST QUICKIES
SOME NUMBER
23
That's how many Senate seats, of the 51 now held by Democrats, that the party must defend in the 2024 elections. About half a dozen Democratic incumbents might retire, several of them from battleground states, which is "raising anxiety" in the caucus, the Washington Post reports.
DON'T MISS MR CLIPS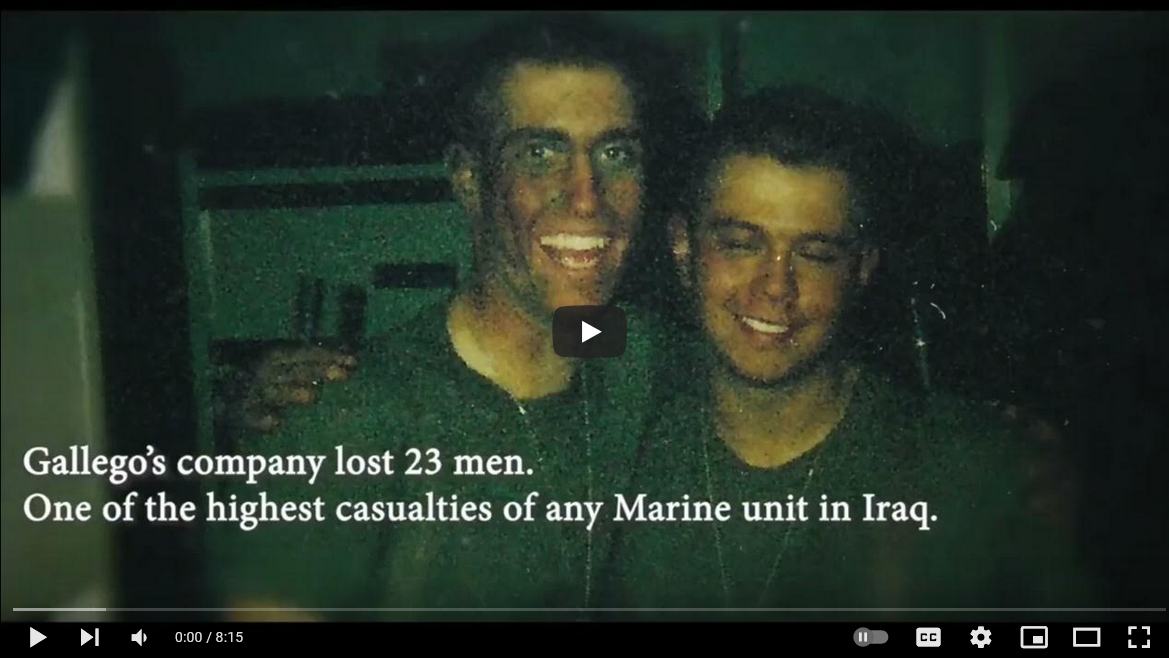 Get to know Arizona Rep. Ruben Gallego.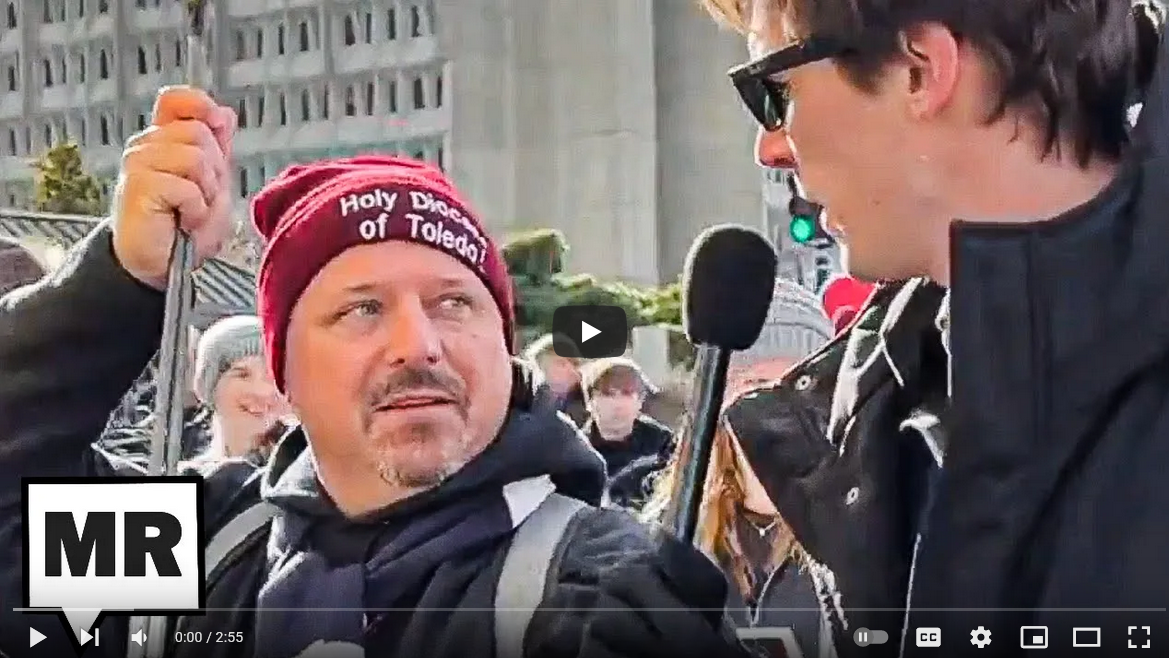 It's the latest from the Good Liars.
PARTING WORDS
"Being homosexual isn't a crime... It's not a crime. Yes, but it's a sin. Fine, but first let's distinguish between a sin and a crime. It's also a sin to lack charity with one another."
-- Pope Francis denouncing laws against homosexuality in an AP interview.
Quickie Discount Code Corner
Hey check it out! Stuff on sale!
IAC Laser Engraving: IAC Laser Engraving is a Leftist-owned Worker Collective started by long time listener, Ryan Lubin in September of 2021. Visit iaclasers.com to order your custom item today and  enter in Coupon Code: "MAJORITY10" at purchase to receive a 10% discount on their AMAZING products."
ExpressVPN: Secure your online data TODAY by visiting this link. That's https://www.expressvpn.com/majority and you can get an extra three months FREE.
Fast Growing Trees: Go to this link right now, and you'll get FIFTEEN PERCENT OFF your entire order.
Ritual: Get key nutrients without the B.S. Ritual is offering our listeners 10% off during your first three months. Visit here to start your Ritual today.
Aura: Protect yourself from America's fastest-growing crime. Try Aura for 14 days for free: https://aura.com/majority
ZBiotics: Go to https://thld.co/zbiotics_majority_0722  and get 15% off your first order of ZBiotics Pre-Alcohol Probiotic by using my code MAJORITY at checkout. ‌‌‌‌HoldOn Bags: HoldOn plant-based compostable kitchen/trash bags: Get 20% OFF with code MAJORITY at https://holdonbags.com/majority
StoryWorth: StoryWorth is an online service that helps every other figure in your life share stories through thought-provoking questions about their memories and personal thoughts. Get started right away with no shipping required by going to https://storyworth.com/majority you'll get $10 of your first purchase!
Henson Shaving: Go to https://hensonshaving.com/majority  and use code MAJORITY for a free 100-pack of blades!
Quip: If you go to this link RIGHT NOW, you'll get your first refill FREE.
Shopify: Go to this link here for a FREE fourteen-day trial and get full access to Shopify's entire suite of features.
LiquidIV: You can get 25% off when you go to liquidiv.com and use code MAJORITYREP at checkout.
Stamps.com: Start mailing and shipping with stamps.com, and keep more money in your pocket every day. Sign up with promo code MAJORITYREPORT for a special offer that includes a 4-week trial, plus free postage and a digital scale.
ZipRecruiter: Find the right employees for your workplace with ZipRecruiter. Try it FOR FREE at this exclusive web address.
Nutrafol: For FIFTEEN DOLLARS OFF go to https://nutrafol.com/men/ with promo code MAJORITY.
Outer: See the difference at go.liveouter.com/MAJORITY. Plus, for a limited time, get $300 off and FREE shipping.
Sunset Lake CBD: Visit sunsetlakecbd.com.
Grove: Go to this link here today to get a free gift set worth up to fifty dollars with your first order. Plus, shipping is fast and FREE.
Headspace: Try this link, with discount code MAJORITY and get one month FREE of their entire mindfulness library.
StartMail: Start securing your email privacy with StartMail. Sign up today and you'll get 50% off your first year! Go to this link here for our special promotion!.
CozyEarth: Go to this link here and enter the special promo code MAJORITY at checkout to SAVE thirty-five percent now.