Pence Comes to Trump's Rescue - The Wednesday AM Quickie 1/25/23
When I watched "'Everything Everywhere All at Once" I remember thinking it was the kind of movie that always gets snubbed in awards season. But I was wrong! Eleven Oscar nominations! Including Best Picture! So with any luck my prediction in today's Big News item will be wrong, too. - Corey
Subscribe to the AM Quickie's NEW paid newsletters here!
THE BIG NEWS
Pence's Documents Disclosure Is Great News for Trump
Well, that's that then. CNN reported yesterday that former vice president Mike Pence had "about a dozen documents marked as classified" at his new home in Carmel, Indiana. A lawyer for Pence supposedly discovered them there some time after it emerged that President Joe Biden had mistakenly moved a small number of classified documents to one of his houses, which of course we only found out because the FBI last year conducted an unprecedented raid on Donald Trump's Mar-a-Lago resort, where he had been keeping more than 300 classified documents he stole from the White House, then refused to return.
Pence had previously told reporters he had not taken any classified documents from the White House. That wasn't true. But let's be honest, this story isn't really about Pence. It isn't about Biden, either; like Pence he quickly returned the classified papers to the National Archives. This story is about that dirty, no-good crook Trump slipping the net yet again. As the Associated Press put it:
While a very different case, the Pence development could bolster the arguments of Trump and Biden, who have sought to downplay the significance of the discoveries. The presence of secret documents at all three men's homes further underscores the federal government's unwieldy system for storing and protecting the millions of classified documents it produces every year.
The New York Times, in the same vein, notes that while the cases "are markedly different in their particulars" they are nevertheless "similar enough that as a practical matter Democrats can no longer use the issue against Mr. Trump politically, and investigators may have a harder time prosecuting him criminally. ... No one has been happier about the[se] developments than Mr. Trump."
As if to prove that point, Attorney General Merrick Garland yesterday took pains to explain that the Justice Department isn't being unfair to Trump by pursuing the stolen documents case. "We do not have different rules for Democrats or Republicans, different rules for the powerful and the powerless, different rules for the rich or for the poor," he said. If that's true, then the Justice Department will go ahead and prosecute Trump for flouting the law. But as most Americans know, and as the U.S. justice system demonstrates on the daily, what Garland said is a lie. There absolutely are different rules for rich and powerful. I'd love to be wrong, but it sure looks like the stolen documents case against Trump is going nowhere.
MORE STORIES TO WATCH
U.S. and Germany Will Send Tanks to Ukraine After All
The Biden administration is expected to announce today that it will supply Ukraine with the Abrams tanks it has been asking for to retake territory from Russia. After that news broke yesterday, German newspaper Der Spiegel reported that Chancellor Olaf Scholz, who had apparently been waiting for a decision from President Joe Biden, also changed his mind and approved the shipment of similar Leopard tanks to Ukraine. Meanwhile, the New York Times reports that the Pentagon will boost its production of artillery shells by 500 percent to make up for shortfalls caused by the Ukraine war; Finland's foreign minister said the country may seek NATO membership without Sweden, given a lack of support from Turkey for the latter country's bid; and President Volodymyr Zelensky fired several advisers in a new anti-corruption campaign following Ukrainian news reports that the military was paying triple the going rate for provisions.
Charging Decisions 'Imminent' in Trump Georgia Case
An update to the headline Jack brought you yesterday: After the prosecutors leading the criminal probe of Georgia Republican efforts to overturn the 2020 election argued that the final grand jury report should remain secret while they decide whether to file charges, the judge in the case yesterday decided to keep the report under wraps for now. The grand jurors and a coalition of media organizations had urged the report's release in full, citing "extraordinary" public interest in its contents. The report includes the grand jury's recommendations as to whether charges should be filed. On that point, Fulton County District Attorney Fani Willis said "decisions are imminent." Trump's lawyers are boycotting the Georgia proceedings and declined to answer whether he is among the 18-plus people who've been notified they're targets of the Fulton County probe.
QUICKEST QUICKIES
SOME NUMBER
6
That's how many times Philly mob boss Joseph Salvatore "Skinny Joey" Merlino has been acquitted of involvement in murder or attempted murder. Donald Trump posed for a photo with Merlino and an unidentified associate at Trump's West Palm Beach golf club earlier this month, the Philadelphia Inquirer reports.
ON THE SHOW TODAY
1/25: Sam and Emma host senior policy analyst Krista Brown and senior fellow Moe Tkacik of the American Economic Liberties Project to discuss their recent piece in The American Prospect, "Ticketmaster's Dark History." Then, they're joined by Raymond Jackson, president of the Amalgamated Transit Union Local 689, to discuss the recent strike by Loudoun County Transit workers in Virginia.
DON'T MISS MR CLIPS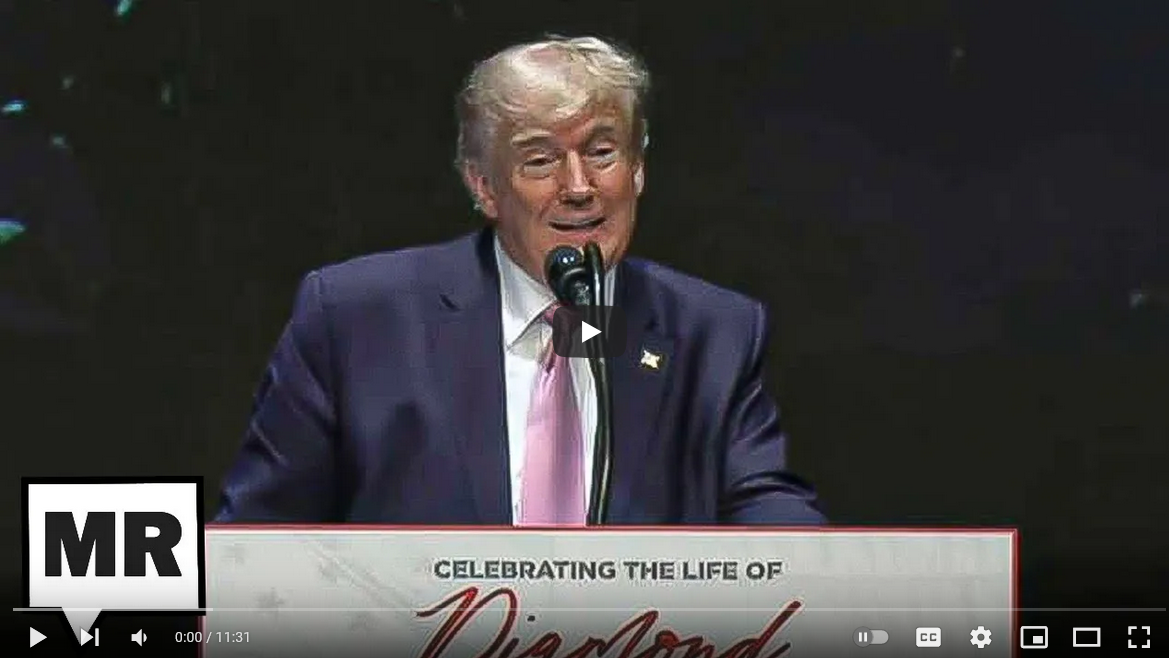 The AP got Diamond's death certificate, which says she died of "heart disease due to chronic high blood pressure."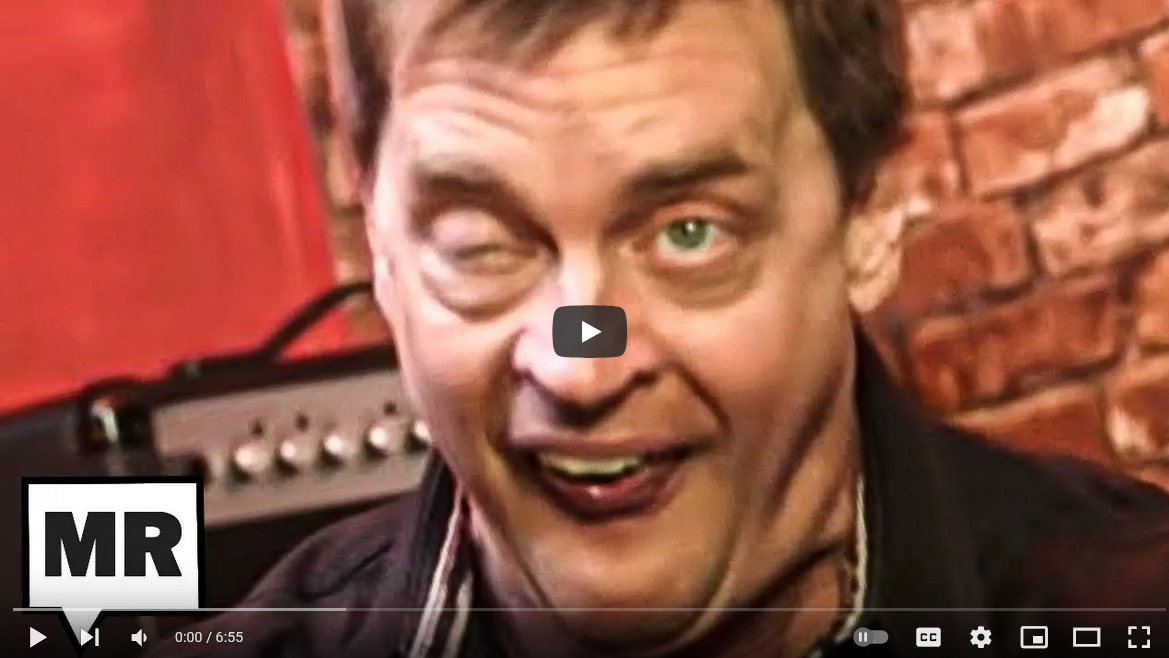 Bring back Goat Boy.
PARTING WORDS
"Fox is a disgrace what they say, what these people say every single night. ... It's 'not the right time, not the right time, not the right time.' Rinse, repeat. Not the right time. Sandy Hook: not the right time, rinse, repeat. Uvalde. Remember Uvalde? Remember? Rinse, repeat. You don't remember the Borderline [Bar & Grill shooting] here, 13 people, look that one up. Rinse, repeat. Not a damn thing they do. And we know it. And we allow them to get away with that."
-- California Gov. Gavin Newsom, laying some blame on Fox News for contributing to a climate of "scapegoating" that encourages mass shootings -- there were 39 this year as of yesterday morning -- while at the same time resisting any and all efforts to forestall them through gun control.
Quickie Discount Code Corner
Hey check it out! Stuff on sale!
IAC Laser Engraving: IAC Laser Engraving is a Leftist-owned Worker Collective started by long time listener, Ryan Lubin in September of 2021. Visit iaclasers.com to order your custom item today and  enter in Coupon Code: "MAJORITY10" at purchase to receive a 10% discount on their AMAZING products."
ExpressVPN: Secure your online data TODAY by visiting this link. That's https://www.expressvpn.com/majority and you can get an extra three months FREE.
Fast Growing Trees: Go to this link right now, and you'll get FIFTEEN PERCENT OFF your entire order.
Ritual: Get key nutrients without the B.S. Ritual is offering our listeners 10% off during your first three months. Visit here to start your Ritual today.
Aura: Protect yourself from America's fastest-growing crime. Try Aura for 14 days for free: https://aura.com/majority
ZBiotics: Go to https://thld.co/zbiotics_majority_0722  and get 15% off your first order of ZBiotics Pre-Alcohol Probiotic by using my code MAJORITY at checkout. ‌‌‌‌HoldOn Bags: HoldOn plant-based compostable kitchen/trash bags: Get 20% OFF with code MAJORITY at https://holdonbags.com/majority
StoryWorth: StoryWorth is an online service that helps every other figure in your life share stories through thought-provoking questions about their memories and personal thoughts. Get started right away with no shipping required by going to https://storyworth.com/majority you'll get $10 of your first purchase!
Henson Shaving: Go to https://hensonshaving.com/majority  and use code MAJORITY for a free 100-pack of blades!
Quip: If you go to this link RIGHT NOW, you'll get your first refill FREE.
Shopify: Go to this link here for a FREE fourteen-day trial and get full access to Shopify's entire suite of features.
LiquidIV: You can get 25% off when you go to liquidiv.com and use code MAJORITYREP at checkout.
Stamps.com: Start mailing and shipping with stamps.com, and keep more money in your pocket every day. Sign up with promo code MAJORITYREPORT for a special offer that includes a 4-week trial, plus free postage and a digital scale.
ZipRecruiter: Find the right employees for your workplace with ZipRecruiter. Try it FOR FREE at this exclusive web address.
Nutrafol: For FIFTEEN DOLLARS OFF go to https://nutrafol.com/men/ with promo code MAJORITY.
Outer: See the difference at go.liveouter.com/MAJORITY. Plus, for a limited time, get $300 off and FREE shipping.
Sunset Lake CBD: Visit sunsetlakecbd.com.
Grove: Go to this link here today to get a free gift set worth up to fifty dollars with your first order. Plus, shipping is fast and FREE.
Headspace: Try this link, with discount code MAJORITY and get one month FREE of their entire mindfulness library.
StartMail: Start securing your email privacy with StartMail. Sign up today and you'll get 50% off your first year! Go to this link here for our special promotion!.
CozyEarth: Go to this link here and enter the special promo code MAJORITY at checkout to SAVE thirty-five percent now.