A Weekend of Violence in Palestine - The Monday AM Quickie 1/30/23
Big football Sunday for me over here – gonna have both the games going on one monitor as I type up the newsletter and recover from this ugly cold. By the time you read this we'll know if Brock Purdy is headed to a Superbowl or not... can he do it? I hope so. [EDIT 6:30PM Sunday: drat.] - Jack
---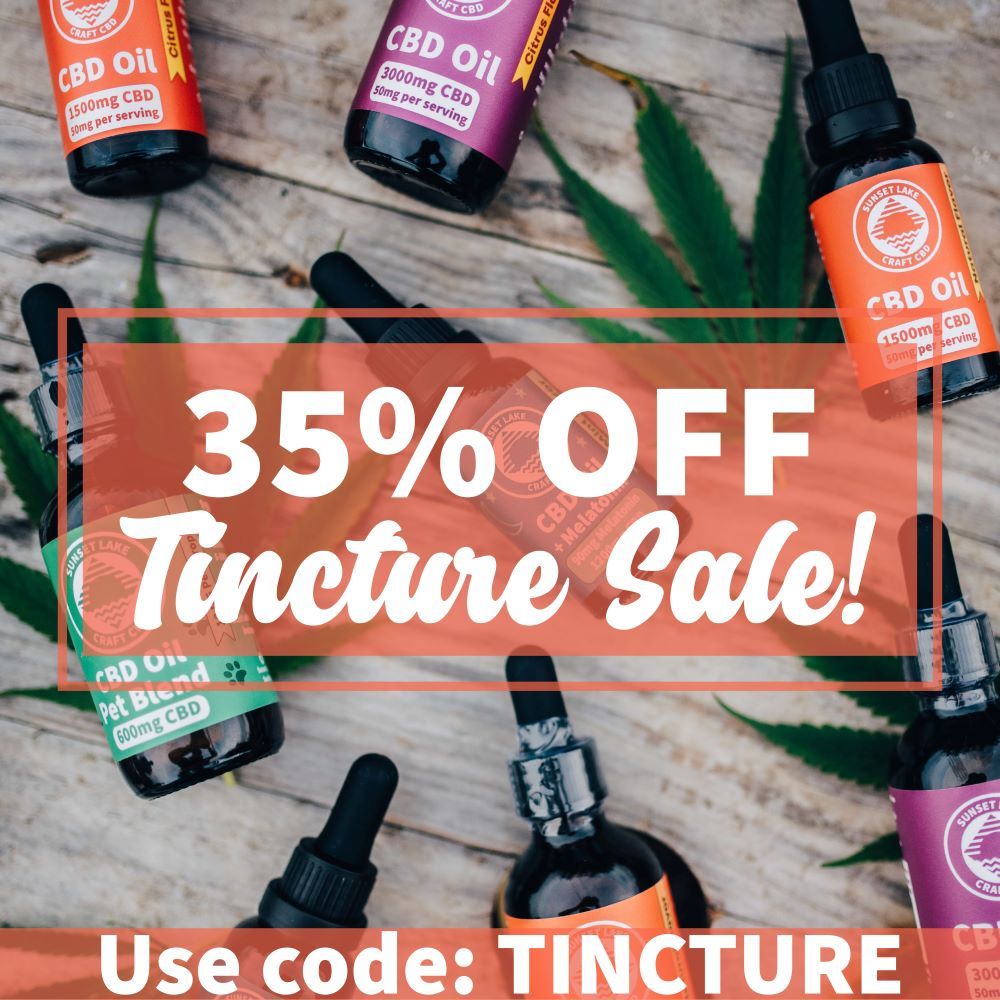 It's the most wonderful time of the year (over at Sunset Lake CBD!)
The holidays are in the rearview, which means returning to the stresses and restlessness of everyday life. Sunset Lake is here to help! Save 35% on their ENTIRE tincture lineup with coupon code "Tincture" and treat yourself to peace of mind and a good night's sleep! Act fast though — this deal ends on February 3rd.
Sunset Lake CBD is a majority-employee-owned company that pays a minimum wage of $20/hour that will ship their handcrafted, Vermont-made CBD products right to your door. Use code "Tincture" at checkout for 35%. This sale ends on February 3rd.
---
Subscribe to the AM Quickie's NEW paid newsletters here!
THE BIG NEWS
Israel's Brutal Raids Create More Violence in Jerusalem and the West Bank
Escalating violence in the West Bank has created another pressure cooker of tragedy in the early days of 2023: more than 20 Palestinians have been killed by the IDF or Israeli settlers in recent days, while a gunman killed 7 Israelis outside of a synagogue. As always, the violence has not been one-sided, but nor has it been proportional.
Many major outlets have chosen to focus on the tragic massacre outside of the synagogue in East Jerusalem. That grief is real, but it should not overshadow the horrific violence Israel's military and security forces have visited upon Palestinians.
The latest death is of a Palestinian man who died at the hands of Israeli settlers, who claim that he was armed with a handgun. The victim was 18. Palestinian authorities say that Israeli settlers carried out 150 attacks against Palestinians or their properties in the West Bank.
Already, Israel has killed 30 Palestinians this year – in less than month. Last year Israel killed more than 170 Palestinians, the deadliest year in recent history. The current wave of back and forth violence – much of it borne by Palestinian civilians – was first ignited by an Israeli raid on the Palestinian neighborhood of Jenin. Israeli forces killed 9 Palestinians in that raid, which they claimed was against "Islamic jihad" militants in the area. Palestinian authorities say one of the dead was a woman in her 60s. During the raids Palestinian officials say Israeli troops fired tear gas towards the Jenin Government Hospital, causing inhalation injuries in some children there.
This follows a trend of Israel's government sinking further and further into the far right as their apartheid policies against Palestine have also escalated. Israeli settlers already responsible for much of the violence in the West Bank have been emboldened by the resurgence of Benjamin Netanyahu, who is currently seeking to eliminate as many checks on his power as he can. It's pretty clear what he plans to do with that power: create as much misery for the subjugated people of Palestine as possible.
MORE STORIES TO WATCH
Tyre Nichols's Death Was a Murder. The Only Question is How Many Were At Fault
By now you've probably seen many of the details in the horrific Tyre Nichols case. He was murdered by five police officers who were part of Memphis's "elite" SCORPION unit, which was one of these so-called special police forces that often run themselves like criminal gangs and are almost immediately linked to illegal activities and brutal use of force complaints. Now, the focus of this story will (hopefully) turn to the culpability of everyone beyond the five direct murderers: the EMTs who failed to render aid, the police chief who created the SCORPION unit, the people who train cops to shout incoherent commands at suspects and punish any "disobedience." What's clear is that some "increase in training" is not what's needed, but instead a complete overhaul (dare we say abolition) of how policing works in this country.
Ohio Couple Was Running Nazi Homeschooling Network Through Telegram
HuffPost has a wild story out this weekend: a married couple in Ohio were running a private Nazi homeschool network through the social networking and messaging app Telegram. Yes, "private Nazi homeschool network" is an absurd phrase, but that's pretty much what it was. The couple, who referred to themselves as "Mr. and Mrs. Saxon" said on a Nazi podcast in 2021 that they had created the "Dissident Homeschool" channel on Telegram "after years of searching for and developing "Nazi-approved material" for their own home-schooled children — material they were eager to share," per HuffPo. The channel now has nearly 2,500 subscribers, and provides parents with tips on how to keep their curriculums compliant with U.S. homeschooling laws while also letting them practice cursive with quotes from Adolf Hitler. Great stuff!
QUICKEST QUICKIES
SOME NUMBER
$1 Million
Amount that Donald Trump secretly donated to discredit the Arizona vote audit, according to a new investigation by the Guardian.
ON THE SHOW TODAY
1/30 Sam and Emma host Jefferson Cowie, Professor of History at Vanderbilt University, to discuss his recent book Freedom's Dominion: A Sage of White Resistance to Federal Power.
DON'T MISS MR CLIPS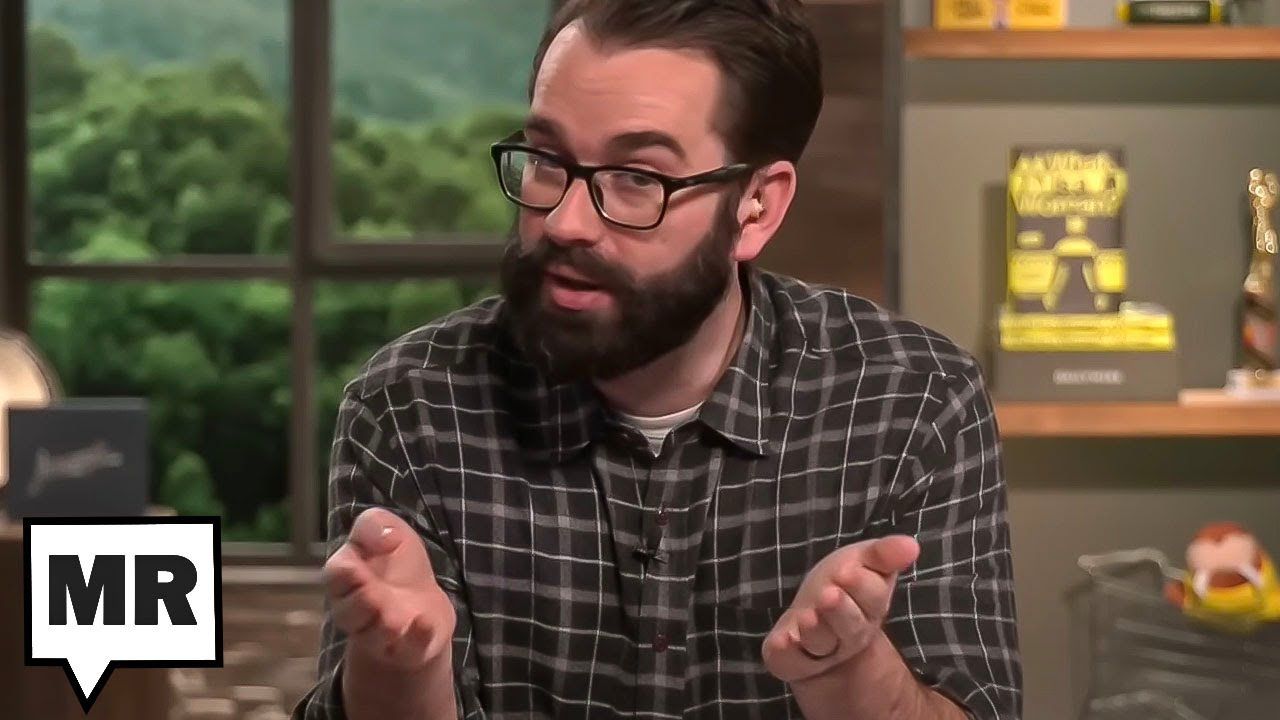 Notice me! Notice me!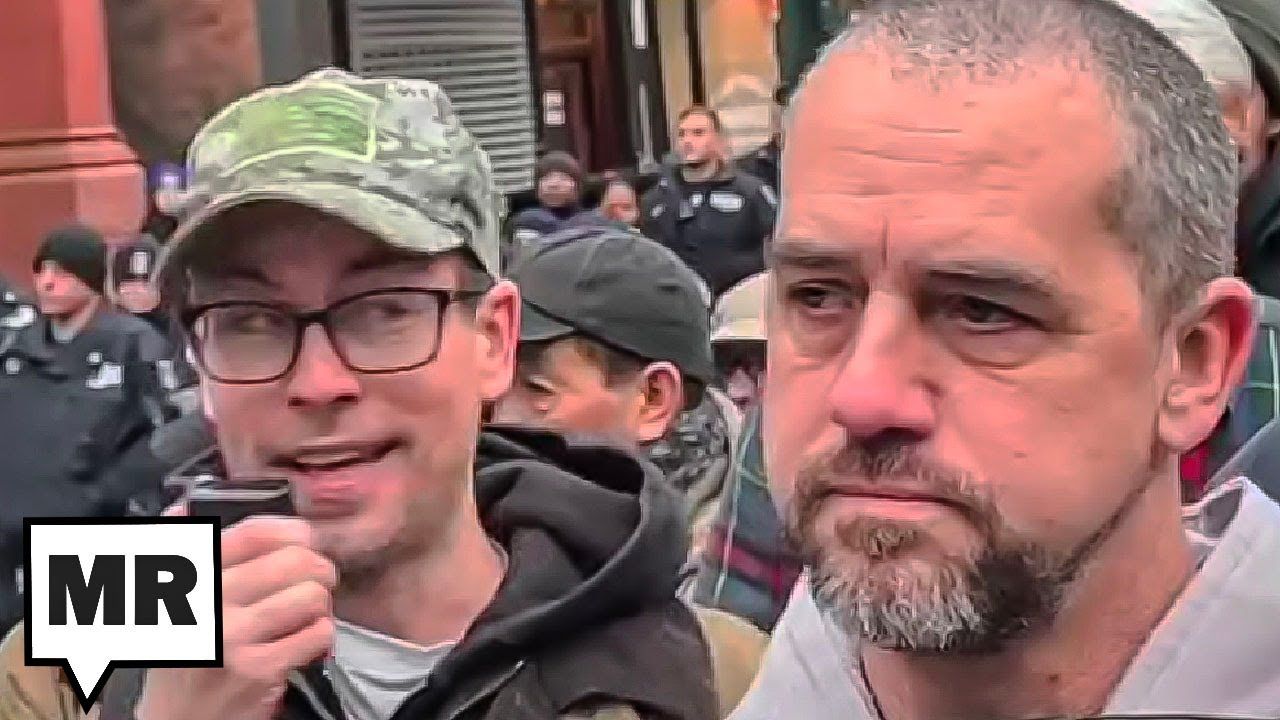 The fragility on display here is just so precious.
PARTING WORDS
"I am at peace, or as at peace as I can be."
– Former NY Governor Andrew Cuomo, in a new interview, basically saying that he's not mad, and not to put it in the newspaper that he's mad.
---
Quickie Discount Code Corner
Hey check it out! Stuff on sale!
IAC Laser Engraving: IAC Laser Engraving is a Leftist-owned Worker Collective started by long time listener, Ryan Lubin in September of 2021. Visit iaclasers.com to order your custom item today and  enter in Coupon Code: "MAJORITY10" at purchase to receive a 10% discount on their AMAZING products."
ExpressVPN: Secure your online data TODAY by visiting this link. That's https://www.expressvpn.com/majority and you can get an extra three months FREE.
Fast Growing Trees: Go to this link right now, and you'll get FIFTEEN PERCENT OFF your entire order.
Ritual: Get key nutrients without the B.S. Ritual is offering our listeners 10% off during your first three months. Visit here to start your Ritual today.
Aura: Protect yourself from America's fastest-growing crime. Try Aura for 14 days for free: https://aura.com/majority
ZBiotics: Go to https://thld.co/zbiotics_majority_0722  and get 15% off your first order of ZBiotics Pre-Alcohol Probiotic by using my code MAJORITY at checkout. ‌‌‌‌HoldOn Bags: HoldOn plant-based compostable kitchen/trash bags: Get 20% OFF with code MAJORITY at https://holdonbags.com/majority
StoryWorth: StoryWorth is an online service that helps every other figure in your life share stories through thought-provoking questions about their memories and personal thoughts. Get started right away with no shipping required by going to https://storyworth.com/majority you'll get $10 of your first purchase!
Henson Shaving: Go to https://hensonshaving.com/majority  and use code MAJORITY for a free 100-pack of blades!
Quip: If you go to this link RIGHT NOW, you'll get your first refill FREE.
Shopify: Go to this link here for a FREE fourteen-day trial and get full access to Shopify's entire suite of features.
LiquidIV: You can get 25% off when you go to liquidiv.com and use code MAJORITYREP at checkout.
Stamps.com: Start mailing and shipping with stamps.com, and keep more money in your pocket every day. Sign up with promo code MAJORITYREPORT for a special offer that includes a 4-week trial, plus free postage and a digital scale.
ZipRecruiter: Find the right employees for your workplace with ZipRecruiter. Try it FOR FREE at this exclusive web address.
Nutrafol: For FIFTEEN DOLLARS OFF go to https://nutrafol.com/men/ with promo code MAJORITY.
Outer: See the difference at go.liveouter.com/MAJORITY. Plus, for a limited time, get $300 off and FREE shipping.
Sunset Lake CBD: Visit sunsetlakecbd.com.
Grove: Go to this link here today to get a free gift set worth up to fifty dollars with your first order. Plus, shipping is fast and FREE.
Headspace: Try this link, with discount code MAJORITY and get one month FREE of their entire mindfulness library.
StartMail: Start securing your email privacy with StartMail. Sign up today and you'll get 50% off your first year! Go to this link here for our special promotion!.
CozyEarth: Go to this link here and enter the special promo code MAJORITY at checkout to SAVE thirty-five percent now.