U.S. House Members Unsure Whether House Actually Exists - The Thursday AM Quickie 1/5/23
I usually don't like leading with the same story two days in a row but this is a special situation and, honestly, the news gears on the news machine still aren't running at full speed coming out of the holidays. - Corey
Tell your friends to sign up for this M-F newsletter at AMQuickie.com!
THE BIG NEWS
McCarthy Loses House GOP Support After Trump Endorsement
Yesterday was another loooooong day in the House as the Republicans demonstrated the caliber of their leadership once again. Former GOP minority leader Rep. Kevin McCarthy of California has now lost six separate votes for the position of Speaker, and it's unclear what's going to happen when the chamber reconvenes today at noon. In lieu of analysis, I offer some of the funniest details to emerge from yesterday's proceedings:
Without a speaker [to swear in other members as required by law], the United States House of Representatives essentially becomes a useless entity. With no sworn members, there are no lawmakers to make an official response to an emergency or a crisis. With no rules adopted, the legislative process cannot move forward; no bills can be passed or resolutions adopted.
Indeed, per the Times and the Washington Post, "some lawmakers are now questioning whether the chamber even exists." Five LOLs (unless the insurrectionists manage to end democracy as we know it, which would mean that all previously awarded LOLs would be revoked).
MORE STORIES TO WATCH
Records Put Spotlight on Everyday Police Corruption
A Los Angeles Times investigation into the LA Police Foundation, which over the past 25 years has raised $45 million for the LA Police Department, confirms that wealthy individuals and corporations who donated to the foundation were granted special access to LAPD leadership, and able to influence deparment policies and priorities. Top donors revealed for the first time include Clippers owner and former Microsoft executive Steve Ballmer; DreamWorks co-founder Jeffrey Katzenberg; and real estate developer and failed mayoral candidate Rick Caruso. LAPD Chief Michel Moore says "we do not go and ask people for money," but 7,200 pages of records obtained by the Times shows that the LAPD does ask for money all the time, and Moore coordinates directly with the foundation. More than 250 similar police foundations are operating nationwide with little oversight.
Summery Weather in Europe as Bomb Cyclone Hits U.S.
It was over 61 degrees Farenheit on New Year's Day in London, England; 66 degrees in Warsaw, Poland; and 77 degrees in northern Spain. "The record-breaking heat across Europe over the new year was made more likely to happen by human-caused climate change, just as climate change is now making every heat wave more likely and hotter," climatologist Friederike Otto tells the New York Times. Meanwhile, forecasters are predicting heavy winds, landslides and flooding in California, and tornadoes in the Midwestern U.S., as powerful storms return to North America. Wildfires and prolonged drought have damaged the California soil so the "atmospheric river" now deluging the state is expected to cause exceptional damage.
QUICKEST QUICKIES
SOME NUMBER
$414 million
That's how much European Union regulators are fining Meta (a.k.a. Facebook, the owner of Instagram) for illegal business practices, by forcing users to accept personalized, surveillance-based ads. According to the New York Times, the ruling threatens up to 7 percent of Meta's overall advertising value.
ON THE SHOW TODAY
1/5: Sam hosts Clara Mattei, assistant professor of economics at the New School for Social Research, to discuss her recent book The Capital Order: How Economists Invented Austerity and Paved the Way to Fascism.
DON'T MISS MR CLIPS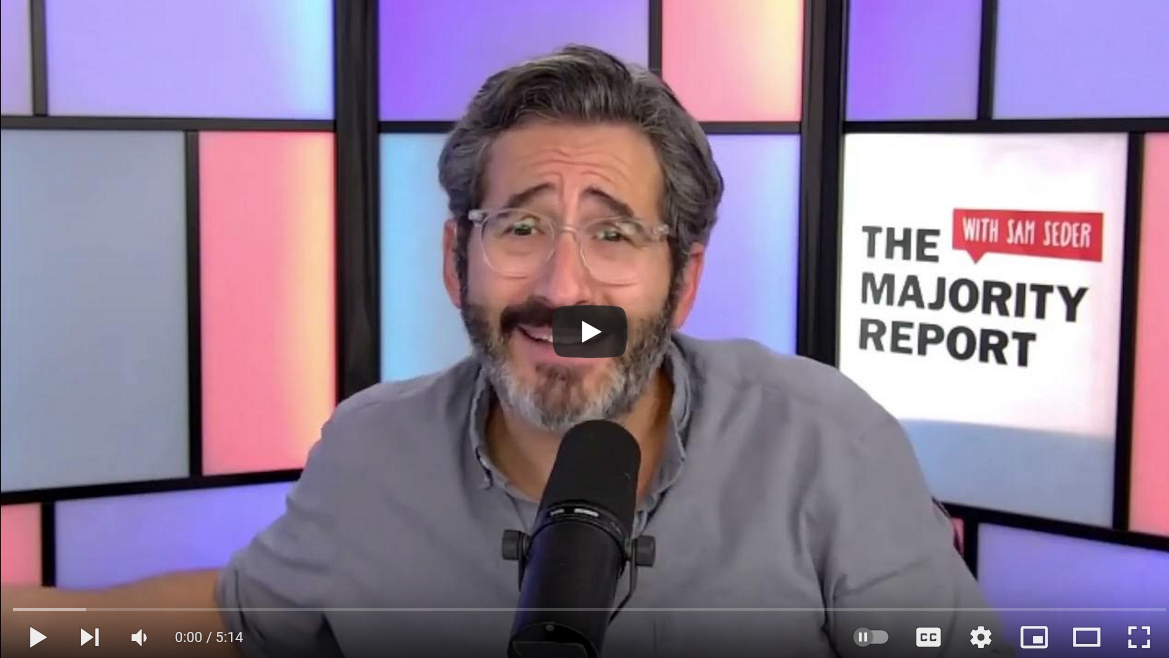 Sam making a rare appearance in a thumbnail here.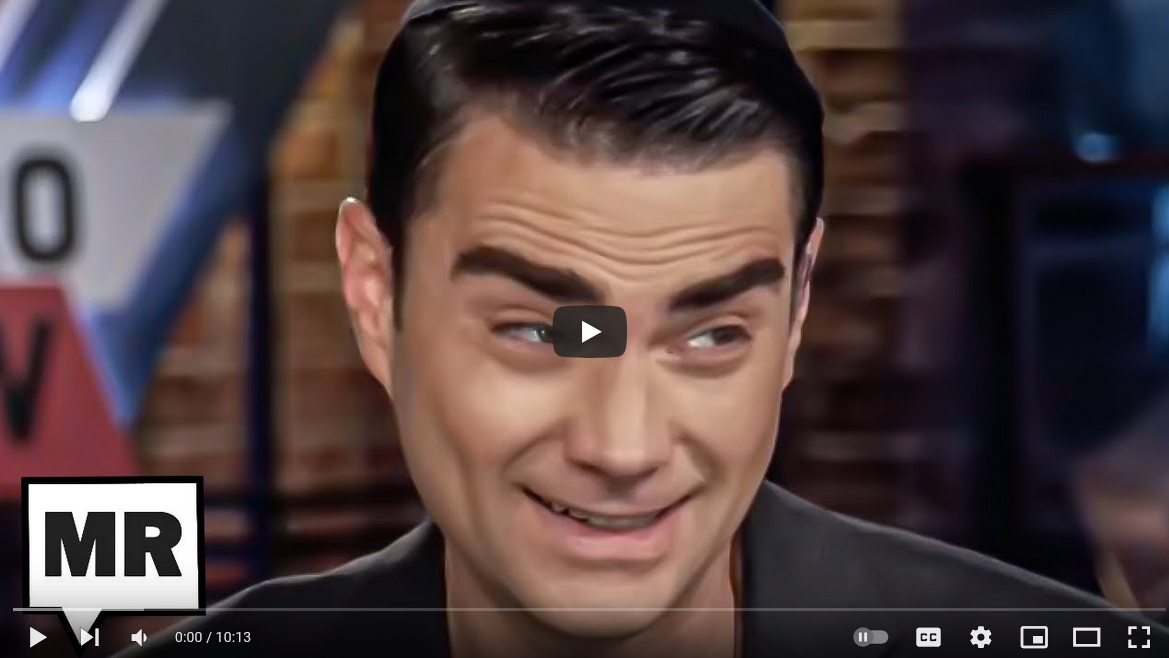 Wherever did this "general perception that Republicans are incompetent and foolish" come from?
PARTING WORDS
"They told me I had a warrant out of Jefferson Parish. I said, 'What is Jefferson Parish?' I have never been to Louisiana a day in my life. Then they told me it was for theft. So not only have I not been to Louisiana, I also don't steal."
-- Randall Reid, a 28-year-old Black man in Georgia, recounting his arrest on theft charges in another state, based on facial recognition software known to make mistakes with non-white faces.
Quickie Discount Code Corner
Hey check it out! Stuff on sale!
IAC Laser Engraving: IAC Laser Engraving is a Leftist-owned Worker Collective started by long time listener, Ryan Lubin in September of 2021. Visit iaclasers.com to order your custom item today and  enter in Coupon Code: "MAJORITY10" at purchase to receive a 10% discount on their AMAZING products."
ExpressVPN: Secure your online data TODAY by visiting this link. That's https://www.expressvpn.com/majority and you can get an extra three months FREE.
Fast Growing Trees: Go to this link right now, and you'll get FIFTEEN PERCENT OFF your entire order.
Ritual: Get key nutrients without the B.S. Ritual is offering our listeners 10% off during your first three months. Visit here to start your Ritual today.
Aura: Protect yourself from America's fastest-growing crime. Try Aura for 14 days for free: https://aura.com/majority
ZBiotics: Go to https://thld.co/zbiotics_majority_0722  and get 15% off your first order of ZBiotics Pre-Alcohol Probiotic by using my code MAJORITY at checkout. ‌‌‌‌HoldOn Bags: HoldOn plant-based compostable kitchen/trash bags: Get 20% OFF with code MAJORITY at https://holdonbags.com/majority
StoryWorth: StoryWorth is an online service that helps every other figure in your life share stories through thought-provoking questions about their memories and personal thoughts. Get started right away with no shipping required by going to https://storyworth.com/majority you'll get $10 of your first purchase!
Henson Shaving: Go to https://hensonshaving.com/majority  and use code MAJORITY for a free 100-pack of blades!
Quip: If you go to this link RIGHT NOW, you'll get your first refill FREE.
Shopify: Go to this link here for a FREE fourteen-day trial and get full access to Shopify's entire suite of features.
LiquidIV: You can get 25% off when you go to liquidiv.com and use code MAJORITYREP at checkout.
Stamps.com: Start mailing and shipping with stamps.com, and keep more money in your pocket every day. Sign up with promo code MAJORITYREPORT for a special offer that includes a 4-week trial, plus free postage and a digital scale.
ZipRecruiter: Find the right employees for your workplace with ZipRecruiter. Try it FOR FREE at this exclusive web address.
Nutrafol: For FIFTEEN DOLLARS OFF go to https://nutrafol.com/men/ with promo code MAJORITY.
Outer: See the difference at go.liveouter.com/MAJORITY. Plus, for a limited time, get $300 off and FREE shipping.
Sunset Lake CBD: Visit sunsetlakecbd.com.
Grove: Go to this link here today to get a free gift set worth up to fifty dollars with your first order. Plus, shipping is fast and FREE.
Headspace: Try this link, with discount code MAJORITY and get one month FREE of their entire mindfulness library.
StartMail: Start securing your email privacy with StartMail. Sign up today and you'll get 50% off your first year! Go to this link here for our special promotion!.
CozyEarth: Go to this link here and enter the special promo code MAJORITY at checkout to SAVE thirty-five percent now.