Kevin McCarthy's No Good Very Bad Day - The Wednesday AM Quickie 1/4/23
All of the dumb things I predicted yesterday came true, except even dumber. So maybe they didn't come true? Who knows. Congress is dumb. - Jack
Tell your friends to sign up for this M-F newsletter at AMQuickie.com!
THE BIG NEWS
Kevin McCarthy Had a Very Bad Day
Has anyone in politics ever lost three elections in one day? Probably, but I'd imagine it's a very short list. One name we know for sure is on there: Kevin McCarthy, prospective Republican Speaker of the House, but now just Republican guy trying really hard to be Speaker of the House despite the fact that a decent swathe of his party doesn't want him to be.
Let's back up. Yesterday we talked about the impending SNAFU in the Speaker of the House election. Kevin McCarthy was up for the job, but he was being held back by a small but very vocal contingent of his own party that was asking for concessions in exchange for their support. Nevertheless, McCarthy persisted – heading into the vote today with the blithe confidence of someone who is rumored to be very very stupid behind the scenes. And then: catastrophe. McCarthy lost the first vote for Speaker for the first time since 1923.
What happened is that the insurgent GOP fringe voted for Jim Jordan out of protest, saying that McCarthy wasn't right wing enough (generally). Jim Jordan, meanwhile, voted (and once nominated) McCarthy, for sophisticated political reasons hahahaha just kidding he was trolling. This continued for not one vote but three, until Congress eventually adjourned without a speaker. What's probably happening now is a bunch of aides having an utterly terrible time and sleepless nights trying to get some kind of deal worked out on behalf of their bosses (who, you never know, might be doing the work as well).
"I'm staying until we win," Mr. McCarthy told reporters between the second and third votes. "I know the path."
Sure you do, bud. We'll see.
The Democrats, meanwhile, performed a bit better than I personally expected, voting as a block for Hakeem Jeffries for Speaker in each tally. The House will reconvene today at noon to resume what will certainly be a very professional and rational decision on who will lead them.
MORE STORIES TO WATCH
NFL Suspends Game Stopped After Damar Hamlin's Near-Death
Finally, the correct decision from the NFL. After waffling and almost certainly pressing players to continue playing even as one of their own lay unresponsive on the field, the NFL has announced that the Buffalo Bills - Cincinnati Bengals game would not be played this week. Hamlin is still in critical condition after suffering a cardiac arrest, and family members said he had to be resuscitated twice. Doctors are still trying to get him to breathe on his own. The NFL, of course, is most concerned about its bottom line, and you'd be a fool if you thought they wouldn't push ahead with the game if they though they could withstand the PR hit they would take for shrugging off the death of one of their employees.
FDA Says Abortion Pills Can Be Offered At Retail Pharmacies
Huge news for abortion advocates and anyone seeking care: the FDA has ruled that Mifepristone, the first of two drugs in a medicated abortion procedure, can be provided by local drugstores or major chains like Walgreens if they agree to certain rules. While this isn't a perfect fix for the rampant problems plaguing abortion access throughout the country, it goes a long way to getting care where its needed with fewer hurdles. Health providers still have to be certified to show they have the knowledge and ability to treat abortion patients, and patients still need to sign a consent form, but crucially there also isn't a requirement that patients get the drugs in person, which opens the door for telemedicine to provide that care as well.
QUICKEST QUICKIES
SOME NUMBER
$500,000
Cost of a surface-to-air missile from the American-made NSAMS system, often used to shoot down $20,000 self-destructing drones sent by Russia to attack Ukraine.
ON THE SHOW TODAY
1/4: Sam hosts Sarah Lamdan, Professor of Law at the City University of New York (CUNY), to discuss her recent book Data Cartels: The Companies that Control and Monopolize Our Information.
DON'T MISS MR CLIPS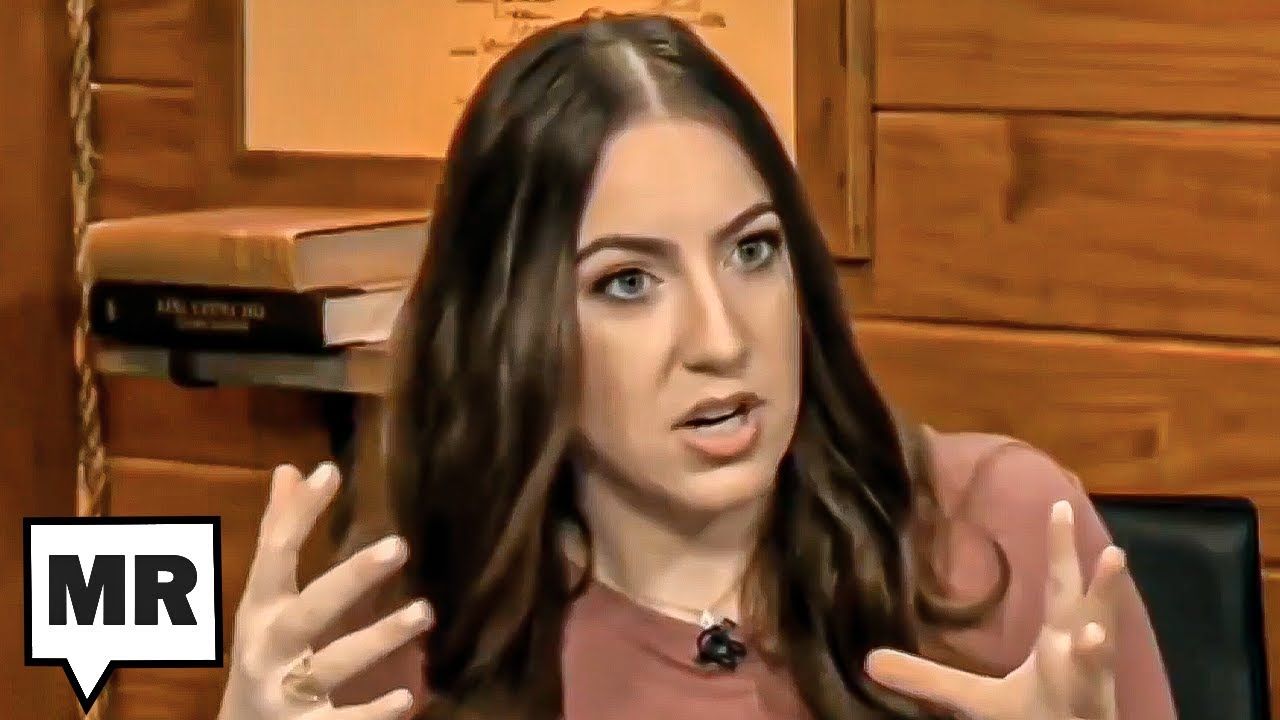 This woman is very, very unwell.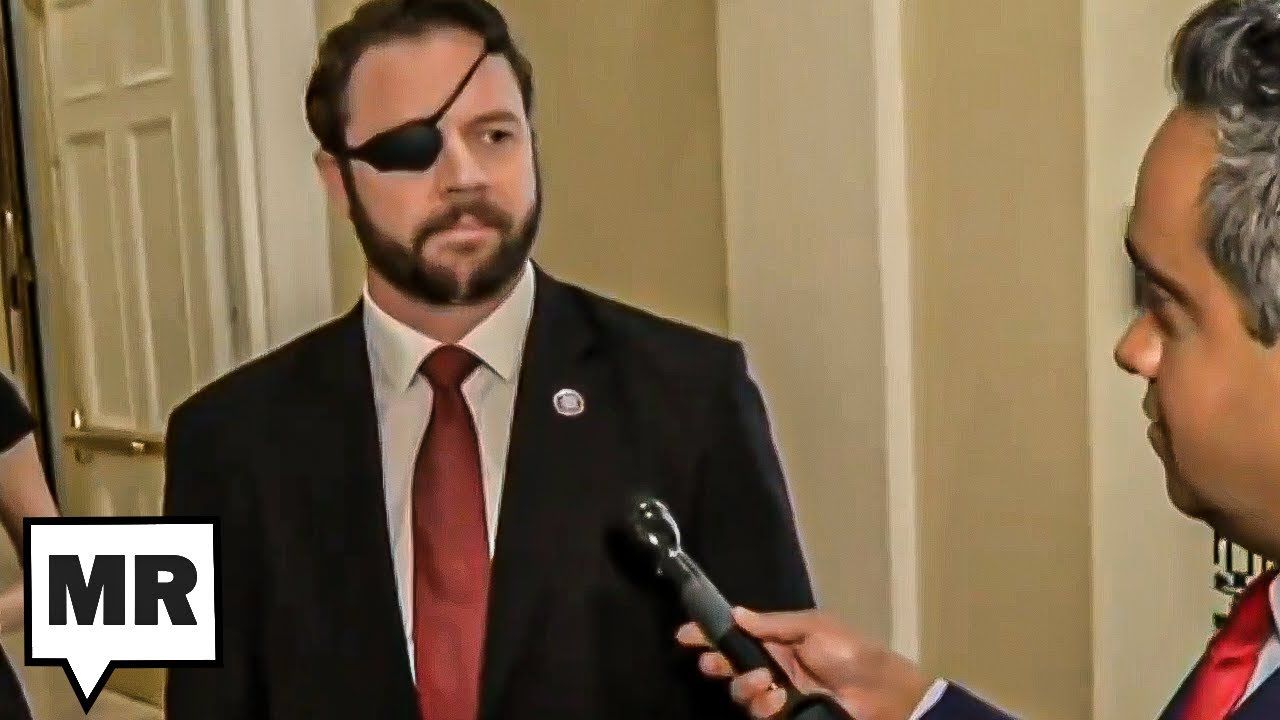 Oh my god, they admit it!
PARTING WORDS
"I got on a call with the Pentagon and pleaded for the National Guard. There was delay after delay after delay. I now believe they knew it was coming."
– Ex-Capitol Police Chief Steven A. Sund, on the military's response to January 6.
Quickie Discount Code Corner
Hey check it out! Stuff on sale!
IAC Laser Engraving: IAC Laser Engraving is a Leftist-owned Worker Collective started by long time listener, Ryan Lubin in September of 2021. Visit iaclasers.com to order your custom item today and  enter in Coupon Code: "MAJORITY10" at purchase to receive a 10% discount on their AMAZING products."
ExpressVPN: Secure your online data TODAY by visiting this link. That's https://www.expressvpn.com/majority and you can get an extra three months FREE.
Fast Growing Trees: Go to this link right now, and you'll get FIFTEEN PERCENT OFF your entire order.
Ritual: Get key nutrients without the B.S. Ritual is offering our listeners 10% off during your first three months. Visit here to start your Ritual today.
Aura: Protect yourself from America's fastest-growing crime. Try Aura for 14 days for free: https://aura.com/majority
ZBiotics: Go to https://thld.co/zbiotics_majority_0722  and get 15% off your first order of ZBiotics Pre-Alcohol Probiotic by using my code MAJORITY at checkout. ‌‌‌‌HoldOn Bags: HoldOn plant-based compostable kitchen/trash bags: Get 20% OFF with code MAJORITY at https://holdonbags.com/majority
StoryWorth: StoryWorth is an online service that helps every other figure in your life share stories through thought-provoking questions about their memories and personal thoughts. Get started right away with no shipping required by going to https://storyworth.com/majority you'll get $10 of your first purchase!
Henson Shaving: Go to https://hensonshaving.com/majority  and use code MAJORITY for a free 100-pack of blades!
Quip: If you go to this link RIGHT NOW, you'll get your first refill FREE.
Shopify: Go to this link here for a FREE fourteen-day trial and get full access to Shopify's entire suite of features.
LiquidIV: You can get 25% off when you go to liquidiv.com and use code MAJORITYREP at checkout.
Stamps.com: Start mailing and shipping with stamps.com, and keep more money in your pocket every day. Sign up with promo code MAJORITYREPORT for a special offer that includes a 4-week trial, plus free postage and a digital scale.
ZipRecruiter: Find the right employees for your workplace with ZipRecruiter. Try it FOR FREE at this exclusive web address.
Nutrafol: For FIFTEEN DOLLARS OFF go to https://nutrafol.com/men/ with promo code MAJORITY.
Outer: See the difference at go.liveouter.com/MAJORITY. Plus, for a limited time, get $300 off and FREE shipping.
Sunset Lake CBD: Visit sunsetlakecbd.com.
Grove: Go to this link here today to get a free gift set worth up to fifty dollars with your first order. Plus, shipping is fast and FREE.
Headspace: Try this link, with discount code MAJORITY and get one month FREE of their entire mindfulness library.
StartMail: Start securing your email privacy with StartMail. Sign up today and you'll get 50% off your first year! Go to this link here for our special promotion!.
CozyEarth: Go to this link here and enter the special promo code MAJORITY at checkout to SAVE thirty-five percent now.