Trump Hosted a Gangster at His Golf Club as President - The Thursday AM Quickie 10/13/22
NBC and CNN are doing John Fetterman dirty. The Democratic Senate candidate gave an hour-long interview on video yesterday to a Pennsylvania newspaper with no problems. - Corey
Tell your friends to sign up for this M-F newsletter at AMQuickie.com!
THE BIG NEWS
Proof Trump Palled Around with Gangsters Even as President
The (supposed, possibly) final public hearing of the House committee investigating Donald Trump's Jan. 6, 2021 coup attempt takes place today at 1pm Eastern time. Democratic committee members are promising some "pretty surprising" revelations related to Trump's coordination with extremist groups like the Oath Keepers and the Proud Boys; the Washington Post says evidence will include "newly obtained Secret Service records showing how President Donald Trump was repeatedly alerted to brewing violence that day, and he still sought to stoke the conflict." I'll tell you all about the hearing tomorrow. In the meantime, get a load of this crazy story from ProPublica.
As part of a broader investigation into Chinese organized crime, ProPublica turned up some remarkable evidence highlighting just how corrupt the Trump administration was, with photographic proof of Trump meeting multiple times with a known international gangster.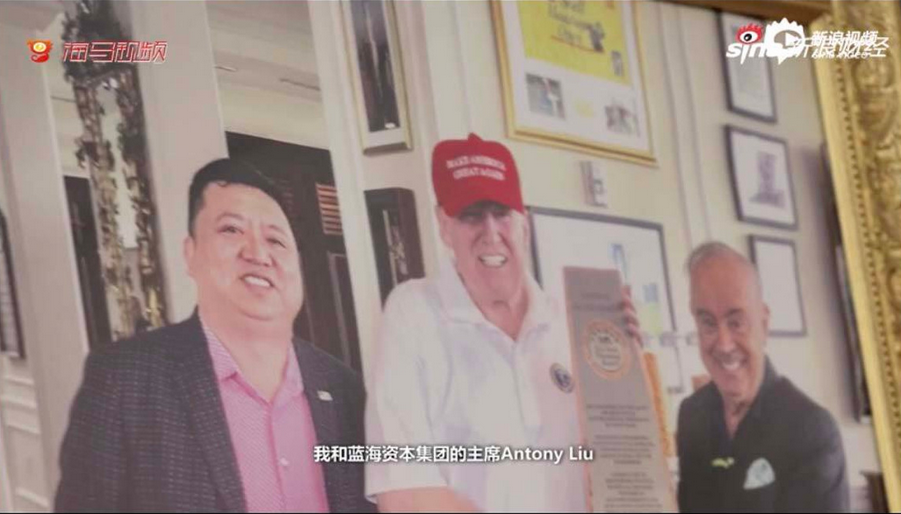 In July 2018, President Donald Trump met at his New Jersey golf club with a Chinese businessman who should have never gotten anywhere near the most powerful man in the world.
Tao Liu had recently rented a luxurious apartment in Trump Tower in New York and boasted of joining the exclusive Trump National Golf Club in Bedminster, New Jersey.
But Liu was also a fugitive from Chinese justice. Media reports published overseas three years before the meeting had described him as the mastermind of a conspiracy that defrauded thousands of investors. He had ties to Chinese and Latin American organized crime. Perhaps most worrisome, the FBI was monitoring him because of suspicions that he was working with Chinese spies on a covert operation to buy access to U.S. political figures.
The story contains allegations that Liu, who admitted on tape to "doing illegal business for over 10 years" in multiple countries, illegally funneled large campaign donations to Republicans through U.S. citizens. A week after meeting Trump at his golf club, Liu was in the VIP section of a Trump rally in West Virginia with Chinese American GOP fundraisers. A little more than a year later, Liu fled the U.S. on foot via Tijuana, Mexico, before traveling to Hong Kong. He laid low there until he was lured into a sting in Guam by an undercover Drug Enforcement Administration agent posing as a money launderer. Liu is now serving a seven-year prison sentence in the U.S. and although he agreed to an interview request, the Bureau of Prisons refused to let him speak to ProPublica. The whole saga is worth reading, not only because it's a juicy story about the overlap of espionage and organized crime, but because it shows exactly how the Republican Party does business under Don Trump. The Jan. 6 coup attempt was only one facet of their criminality.
Two more things: A Trump employee at Mar-a-Lago is cooperating with the FBI in the stolen documents case, and reportedly told them he moved boxes of papers at Trump's personal direction. And Trump will be deposed next week in the defamation filed by the writer E. Jean Carroll, who says Trump raped her.
MORE STORIES TO WATCH
Biden Hopes Venezuela Can Supply the Oil Saudi Arabia Won't
One day after the White House said President Joe Biden was reevaluating the U.S. relationship with Saudi Arabia, Sen. Richard Blumenthal of Connecticut and Rep. Ro Khanna of California, both Democrats, introduced legislation to immediately halt arms sales to the country, which has been waging a brutal war in Yemen. "The Saudis need to come to their senses. They have committed a humongous blunder," Blumenthal said of their recently announced cuts to global oil production. Meanwhile, as the New York Times reports, the Biden administration appears ready to resume oil imports from Venezuela and improve relations with the country if it "takes steps to restore democracy." Finally, in a related development, the administration released its 48-page national security strategy, and it emphasizes "out-competing China and constraining Russia" as well as "act[ing] decisively to defend, and deter disruptions to our democratic processes."
Treasury Investigating DeSantis for Misusing Federal Funds
The Washington Post reports that the Treasury Department's inspector general is investigating whether Florida Republican Gov. Ron DeSantis used federal coronavirus funds to pay for a human trafficking stunt last month in which he chartered a plane to fly migrants from Texas to Martha's Vineyard, Massachusetts. DeSantis's apparent use of American Rescue Plan funds for a political stunt is part of a larger pattern. As the Post reports, "GOP leaders have put the money toward unrelated purposes and political pet projects -- from constructing a new prison in Atlanta to pursuing tax cuts in Florida and elsewhere that, at minimum, violate the spirit of the congressional relief efforts." The Treasury investigation was revealed in a letter the department sent to Demoratic Sen. Ed Markey of Massachusetts and other members of Congress concerned that DeSantis's misuse of pandemic aid "violates federal law."
QUICKEST QUICKIES
SOME NUMBER
$965 million
That's how much a jury in Connecticut yesterday ordered Infowars host Alex Jones to pay to family members of Sandy Hook shooting victims at the culmination of his five-week defamation trial. Parents testified to the constant harassment they received from fans of Jones who were convinced the shooting was a hoax, including getting sent pictures of dead kids and threats to dig up or urinate on their children's graves.
ON THE SHOW TODAY
10/13: Sam is coming to us LIVE from the Mass Torts Conference in Las Vegas, Nevada!
DON'T MISS MR CLIPS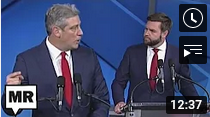 Ryan comes off much better in this format than in his own ads.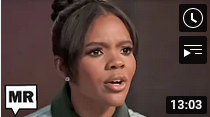 A right-winger once again fails to acknowledge Jewish people exist outside Israel.
PARTING WORDS
"These people aren't very nice. They harass the associates. They're paying these people very well to come in and try to keep us from speaking our rights. If they can pay those people, they can pay us the $5 [per hour raise] -- especially for a company like Amazon, which makes profits in the billions every year."
-- Rex Evans, a cargo loader at KSBD, an Amazon air hub in San Bernardino, California, speaking to Vice News about the unionbusters the company sent in response to worker demands about pay increases and hourly breaks during hot weather. The KSBD workers have organized an independent group called Inland Empire Amazon Workers United and plan to strike tomorrow.
Quickie Discount Code Corner
Hey check it out! Stuff on sale!
IAC Laser Engraving: IAC Laser Engraving is a Leftist-owned Worker Collective started by long time listener, Ryan Lubin in September of 2021. Visit iaclasers.com to order your custom item today and  enter in Coupon Code: "MAJORITY10" at purchase to receive a 10% discount on their AMAZING products."
Established Titles: Get an amazing gift for your dad this Father's Day! Go to https://establishedtitles.com/majority and get 10% off today.
ExpressVPN: Secure your online data TODAY by visiting this link. That's https://www.expressvpn.com/majority and you can get an extra three months FREE.
Fast Growing Trees: Go to this link right now, and you'll get FIFTEEN PERCENT OFF your entire order.
Ritual: Get key nutrients without the B.S. Ritual is offering our listeners 10% off during your first three months. Visit here to start your Ritual today.
Aura: Protect yourself from America's fastest-growing crime. Try Aura for 14 days for free: https://aura.com/majority
Quip: If you go to this link RIGHT NOW, you'll get your first refill FREE.
Shopify: Go to this link here for a FREE fourteen-day trial and get full access to Shopify's entire suite of features.
LiquidIV: You can get 25% off when you go to liquidiv.com and use code MAJORITYREP at checkout.
Stamps.com: Start mailing and shipping with stamps.com, and keep more money in your pocket every day. Sign up with promo code MAJORITYREPORT for a special offer that includes a 4-week trial, plus free postage and a digital scale.
ZipRecruiter: Find the right employees for your workplace with ZipRecruiter. Try it FOR FREE at this exclusive web address.
Nutrafol: For FIFTEEN DOLLARS OFF go to https://nutrafol.com/men/ with promo code MAJORITY.
Outer: See the difference at go.liveouter.com/MAJORITY. Plus, for a limited time, get $300 off and FREE shipping.
Sunset Lake CBD: Visit sunsetlakecbd.com.
Grove: Go to this link here today to get a free gift set worth up to fifty dollars with your first order. Plus, shipping is fast and FREE.
Headspace: Try this link, with discount code MAJORITY and get one month FREE of their entire mindfulness library.
StartMail: Start securing your email privacy with StartMail. Sign up today and you'll get 50% off your first year! Go to this link here for our special promotion!.
CozyEarth: Go to this link here and enter the special promo code MAJORITY at checkout to SAVE thirty-five percent now.