Jan. 6 Committee Subpoenas Trump; Secret Service Knew of Violent Plans - The Friday AM Quickie 10/14/22
This is it from me this week, Jack returns Monday as a certified Wife Guy. - Corey
Tell your friends to sign up for this M-F newsletter at AMQuickie.com!
THE BIG NEWS
The Treason Show Season Finale: A Subpoena for Trump
The House committee investigating Donald Trump's Jan. 6, 2021 coup attempt held what was billed as its final televised hearing yesterday, and a lot of stunning new evidence was presented. I'll talk about that in a second, but first, the big news from the end of the hearing: Committee members voted unanimously to subpoena testimony and documents from Trump for his central role in the attack on the Capitol and the democratic process. Now, it's unlikely that Trump will comply, but there will be legal repercussions to however he chooses to handle the Congressional demand. The committee may still make criminal referrals.
And this much remains true, for all the valid reasons we have to feel cynical about our corrupted political system: Trump's victory in a courtroom setting is not guaranteed, even when he personally appointed the judges involved. Yesterday's other big headline was that the Supreme Court, which is dominated by conservative judges including three appointed by Trump, rejected Trump's emergency application for them to intervene in the Justice Department's stolen documents case against him. The court issued the denial without comment and, for Trump, the silence must be ominous. Now, on to the highlights from yesterday's House hearing.
There was more worth talking about, but I need to cut this off somewhere. All in all a standout first season for The Treason Show, one that exceeded expectations from fans and doubters alike. Don't be surprised if the cast comes back for an encore and to resolve this season-ending subpoena cliffhanger!
MORE STORIES TO WATCH
Thiel Caves to McConnell on GOP Campaign Funding
Creepy Republican tech billionaire Peter Thiel will reportedly put another $5 million behind his protegee Blake Masters' bid for an Arizona Senate seat, reversing his earlier decision to stop funding the campaign, the Washington Post reports. Thiel's turnabout comes after the Senate Minority Leader Mitch McConnell's leadership fund pulled its support for Masters, and then claimed it was unable to find donors willing to bankroll the weirdo's campaign. Thiel had argued that any additional funding from him in the race would be seized upon by Democrats to argue that anti-democracy oligarchs are trying to buy elections, which, well... yes indeed they are! Still, it's amusing to see McConnell call Thiel's bluff and win. Let them fight.
Major U.S. Grocery Chains Seek Merger; Will Feds Intervene?
Kroger and Albertson's could reach a deal this week to form a mega-grocer with 15 percent national market share, pending regulatory approval, Bloomberg News reports. Fast-rising food prices are one of the biggest drivers of inflation in the U.S., and corporate consolidation certainly won't help to reverse that trend, so such a deal would pose quite a test for President Joe Biden's Federal Trade Commission. Meanwhile, the Social Security cost-of-living increase we previewed the other day was formally announced. At 8.7 percent, it's the largest benefit increase in decades, but seniors who rely on the program tell the Associated Press it's "quite stingy" and won't keep pace with the price hikes they're seeing for food, medicine, housing, heating and other essentials.
QUICKEST QUICKIES
SOME NUMBER
4 in 10
That's how many people with Covid-19 infections said they had not fully recovered after many months in a massive new study of tens of thousands of people in Scotland, one of the most important studies of Long Covid to date. One in twenty people in the study said they never recovered at all. Vaccination was associated with reduced risk of prolonged symptoms.
ON THE SHOW TODAY
10/14: It's Day 2 of Sam reporting from the Mass Torts Conference in Las Vegas, Nevada!
DON'T MISS MR CLIPS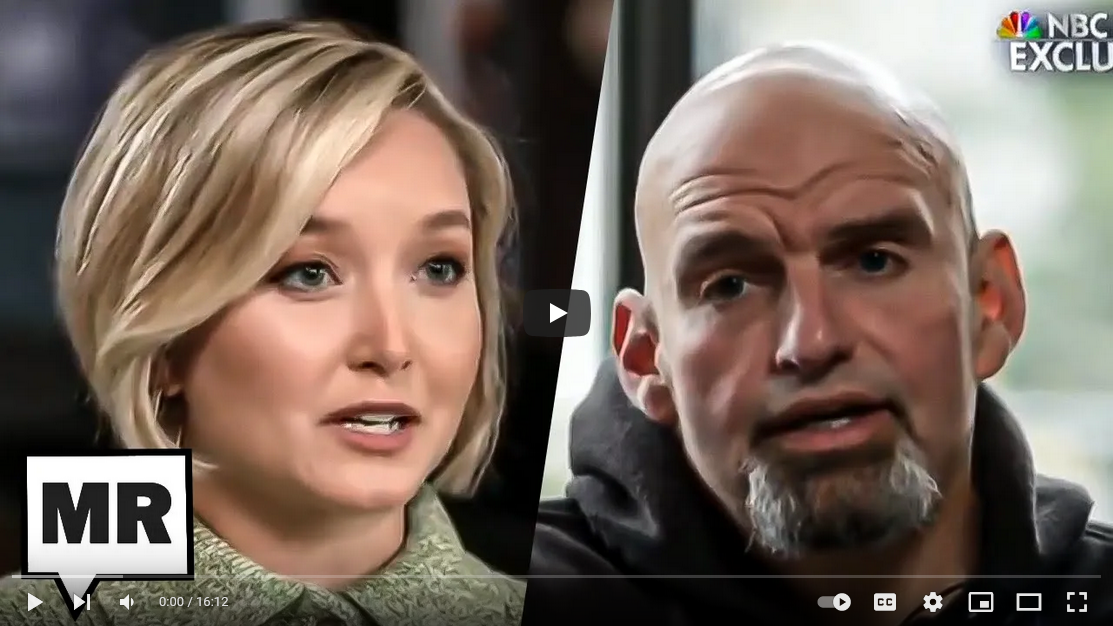 Ableism masquerading as news.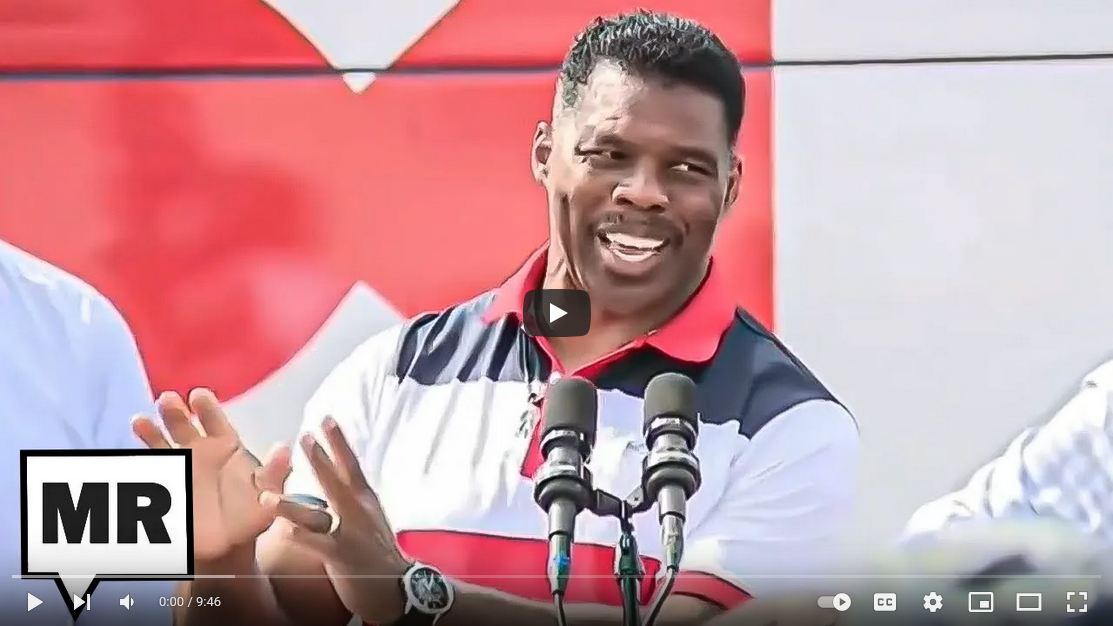 I've listened more than once and I'm still unsure as to the intended takeaway.
PARTING WORDS
"The people's business cannot be conducted until we have these next two resignations."
-- Acting Los Angeles City Council President Mitch O'Farrell, announcing the cancellation of today's council meeting in response to protesters' demands that no meetings be held until every councilmember who participated in a racist conversation recorded last year and recently leaked online steps down from their position.
Quickie Discount Code Corner
Hey check it out! Stuff on sale!
IAC Laser Engraving: IAC Laser Engraving is a Leftist-owned Worker Collective started by long time listener, Ryan Lubin in September of 2021. Visit iaclasers.com to order your custom item today and  enter in Coupon Code: "MAJORITY10" at purchase to receive a 10% discount on their AMAZING products."
Established Titles: Get an amazing gift for your dad this Father's Day! Go to https://establishedtitles.com/majority and get 10% off today.
ExpressVPN: Secure your online data TODAY by visiting this link. That's https://www.expressvpn.com/majority and you can get an extra three months FREE.
Fast Growing Trees: Go to this link right now, and you'll get FIFTEEN PERCENT OFF your entire order.
Ritual: Get key nutrients without the B.S. Ritual is offering our listeners 10% off during your first three months. Visit here to start your Ritual today.
Aura: Protect yourself from America's fastest-growing crime. Try Aura for 14 days for free: https://aura.com/majority
Quip: If you go to this link RIGHT NOW, you'll get your first refill FREE.
Shopify: Go to this link here for a FREE fourteen-day trial and get full access to Shopify's entire suite of features.
LiquidIV: You can get 25% off when you go to liquidiv.com and use code MAJORITYREP at checkout.
Stamps.com: Start mailing and shipping with stamps.com, and keep more money in your pocket every day. Sign up with promo code MAJORITYREPORT for a special offer that includes a 4-week trial, plus free postage and a digital scale.
ZipRecruiter: Find the right employees for your workplace with ZipRecruiter. Try it FOR FREE at this exclusive web address.
Nutrafol: For FIFTEEN DOLLARS OFF go to https://nutrafol.com/men/ with promo code MAJORITY.
Outer: See the difference at go.liveouter.com/MAJORITY. Plus, for a limited time, get $300 off and FREE shipping.
Sunset Lake CBD: Visit sunsetlakecbd.com.
Grove: Go to this link here today to get a free gift set worth up to fifty dollars with your first order. Plus, shipping is fast and FREE.
Headspace: Try this link, with discount code MAJORITY and get one month FREE of their entire mindfulness library.
StartMail: Start securing your email privacy with StartMail. Sign up today and you'll get 50% off your first year! Go to this link here for our special promotion!.
CozyEarth: Go to this link here and enter the special promo code MAJORITY at checkout to SAVE thirty-five percent now.