Russia Reinvents the Press Gang - The Monday AM Quickie 10/17/22
Wow, here we are again. I have read a blessedly miniscule amount of news over the past few weeks on account of getting married and then going to Mexico so I'm happy to get back to it... just gonna read some news real qui— oh. Oh no. Oh man. I'm going back on vacation. – Jack
Tell your friends to sign up for this M-F newsletter at AMQuickie.com!
THE BIG NEWS
Russia is Kidnapping its Own Citizens to Fight in Ukraine and Kidnapping Ukrainian Children to Bring to Russia
There is a grim kind of population swap happening along the frontlines in Ukraine right now: as Corey mentioned at the end of last week, several news agencies have documented Russia's strategy of grabbing children in occupied areas of Ukraine, often orphaned by the war, and transporting them back to Russia to make them Russians – assimilation with no consent.
But in Russia itself, the government's respect for its own people doesn't go much further. The Washington Post reports that the country's draft efforts are going so poorly that authorities have started grabbing young men off the street, in a move reminiscent of 19th century press-gangs that forced thousands of men into service of the British empire. Listen to this:
Police and military officers swooped down on a Moscow business center this past week unannounced. They were looking for men to fight in Ukraine — and they seized nearly every one they saw. Some musicians, rehearsing. A courier there to deliver a parcel. A man from a Moscow service agency, very drunk, in his mid-50s, with a walking disability.

...

Police and military press-gangs in recent days have snatched men off the streets and outside Metro stations. They've lurked in apartment building lobbies to hand out military summonses. They've raided office blocks and hostels. They've invaded cafes and restaurants, blocking the exits.

At a predawn sweep on the Mipstroy1 construction company dormitories on Thursday, they took more than 200 men. On Oct. 9, they rounded up dozens at a Moscow shelter for the homeless.
This is a level of callous disregard for any kind of democratic process that we haven't seen from fully industrialized state in decades. There are no "volunteers" here. And once these men are drafted, they're only receiving rudimentary training. The NYT reports that some soldiers are being drafted and deployed in just 11 days, with barely any training in how to even shoot a gun. Volunteers and family members are funding and providing most basic military supplies – first aid kits, body armor, cold weather gear and sleeping bags. And some pro-Russian sites even report that the coffins are already coming back.
This war could go on for years. It's not inconceivable that a child kidnapped in Ukraine could be sent home in a Russian uniform.
MORE STORIES TO WATCH
Everybody Loves Jill
This one is an interesting midterms story to follow: per the Times, Democrats in tough races only want one Biden on the stump for them: Dr. Jill Biden, the first lady. Sure, part of this could be due to the fact that the First Lady is a much more attainable get than Biden himself, but the Times reports that it's also because the First Lady is, well, much more useful. Insiders say it's because she's not as offensive to voters as her husband, whose approval rating is around 40 percent. But more useful to us, I think, will be doing JillWatch around the country to see which races the Democratic strategic machine thinks need an extra boost.
Venezuelan Refugees Once Again Trapped in Mexico, Thanks to U.S. Border Policies
The Trump administration's controversial "Remain in Mexico" program was an insulting, tragic attack on many migrants fleeing for the U.S. border – and conditions haven't improved much since those days. Now, a new arbitrary change in how Title 42 – the name of one of the controversial border policies that the Biden Administration kept in place – means that some Venezuelan refugees are getting stuck in Mexico while their family members cross to the U.S. and begin asylum proceedings. Mexico only agrees to take certain nationalities in Title 42, and with Venezuelans abruptly added to the list, asylum seekers say they're being arbitrarily denied or accepted based on metrics they have no idea about – and per the LA Times, it's even splitting up families. Sound familiar?
QUICKEST QUICKIES
SOME NUMBER
370
That's at least how many Republican candidates in the 2022 elections have cast doubt on the outcome of the past election cycle. Many of them are setting themselves up to do the same if they don't win outright this year too.
ON THE SHOW TODAY
10/17 Sam and Emma host Daniel Medwed, Professor of Law and Criminal Justice at Northeastern University, to discuss his recent book Barred: Why the Innocent Can't Get Out of Prison.
DON'T MISS MR CLIPS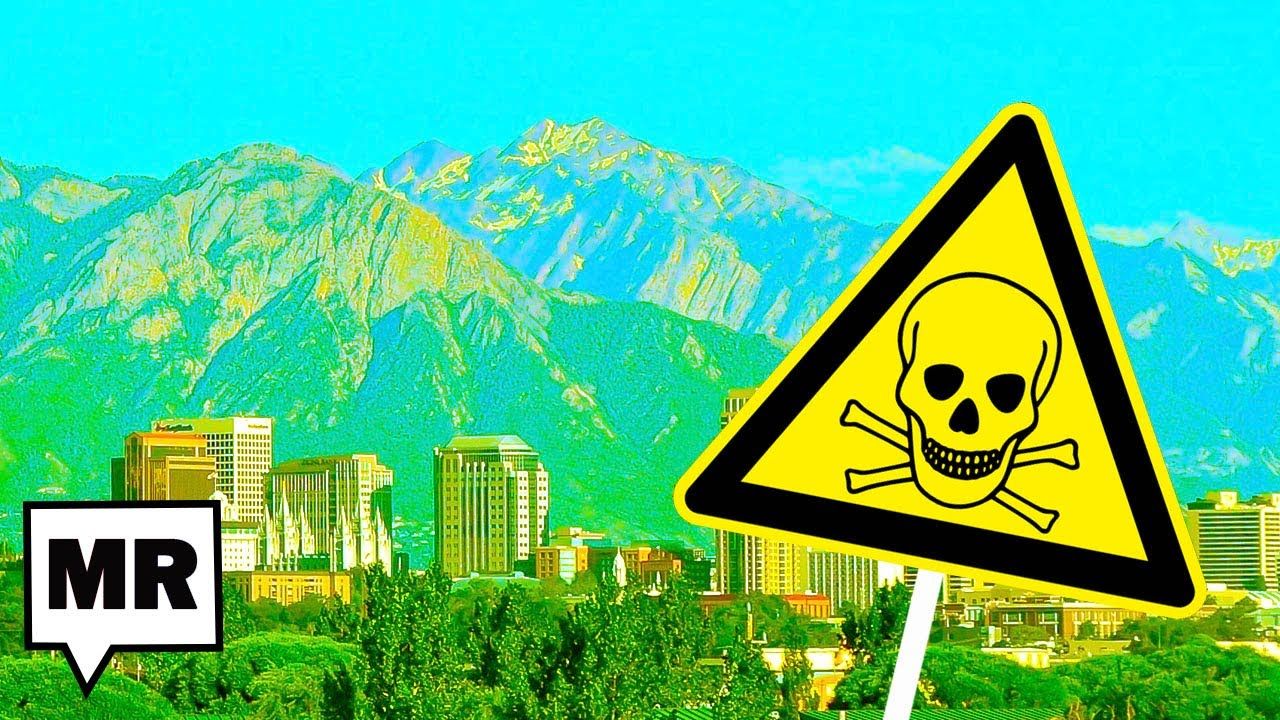 A former CIA officer is running with a new pitch in Utah. It won't work out well.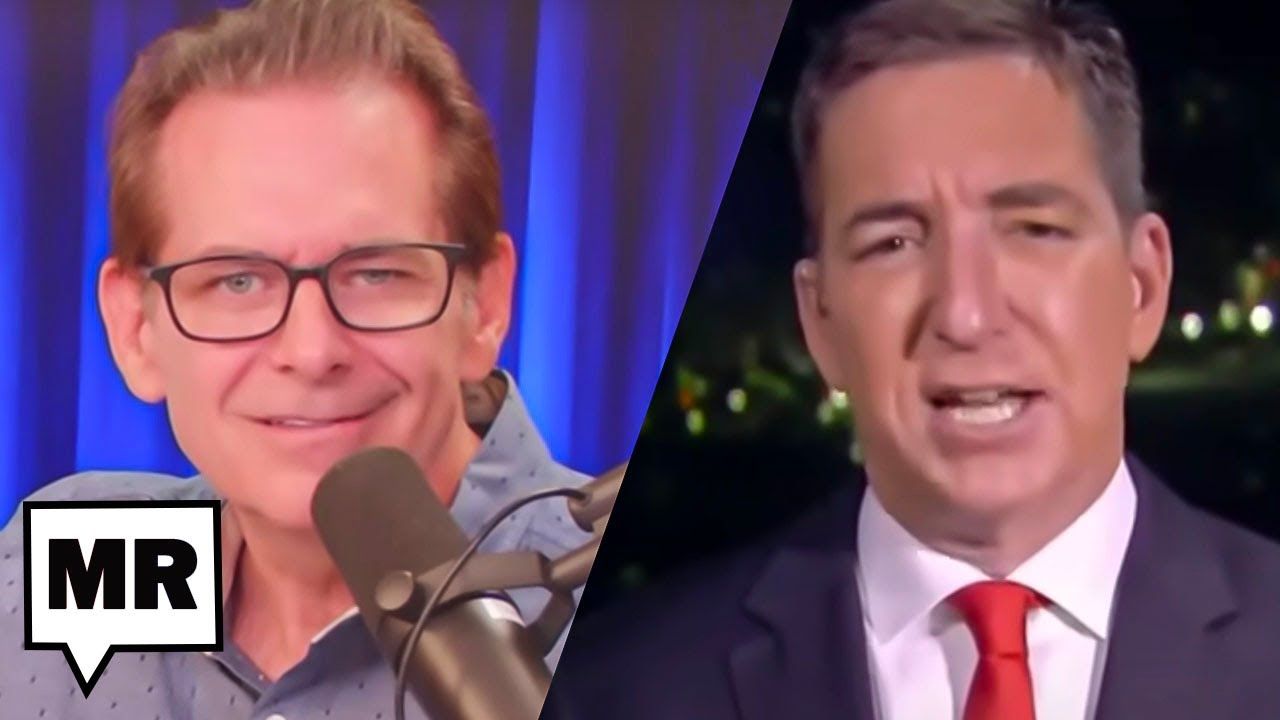 There's a lot out there!
PARTING WORDS
"I don't want to kill people, and I don't want to be killed, so I really have to lie low now. But even here, I don't feel safe. We live at a time when your neighbors could report on you. They might call police and say that there is a young guy staying in this house when he should be fighting fascists in Ukraine."
– Yevgeny, 24, who the Post reports "quit his job as a mechanic and is hiding at a relative's dacha far from Moscow. He has deleted his social media profiles and cut contact with friends. He spends his days working in the garden, and he goes to bed early and watches a lot of YouTube."
Quickie Discount Code Corner
Hey check it out! Stuff on sale!
IAC Laser Engraving: IAC Laser Engraving is a Leftist-owned Worker Collective started by long time listener, Ryan Lubin in September of 2021. Visit iaclasers.com to order your custom item today and  enter in Coupon Code: "MAJORITY10" at purchase to receive a 10% discount on their AMAZING products."
Established Titles: Get an amazing gift for your dad this Father's Day! Go to https://establishedtitles.com/majority and get 10% off today.
ExpressVPN: Secure your online data TODAY by visiting this link. That's https://www.expressvpn.com/majority and you can get an extra three months FREE.
Fast Growing Trees: Go to this link right now, and you'll get FIFTEEN PERCENT OFF your entire order.
Ritual: Get key nutrients without the B.S. Ritual is offering our listeners 10% off during your first three months. Visit here to start your Ritual today.
Aura: Protect yourself from America's fastest-growing crime. Try Aura for 14 days for free: https://aura.com/majority
Quip: If you go to this link RIGHT NOW, you'll get your first refill FREE.
Shopify: Go to this link here for a FREE fourteen-day trial and get full access to Shopify's entire suite of features.
LiquidIV: You can get 25% off when you go to liquidiv.com and use code MAJORITYREP at checkout.
Stamps.com: Start mailing and shipping with stamps.com, and keep more money in your pocket every day. Sign up with promo code MAJORITYREPORT for a special offer that includes a 4-week trial, plus free postage and a digital scale.
ZipRecruiter: Find the right employees for your workplace with ZipRecruiter. Try it FOR FREE at this exclusive web address.
Nutrafol: For FIFTEEN DOLLARS OFF go to https://nutrafol.com/men/ with promo code MAJORITY.
Outer: See the difference at go.liveouter.com/MAJORITY. Plus, for a limited time, get $300 off and FREE shipping.
Sunset Lake CBD: Visit sunsetlakecbd.com.
Grove: Go to this link here today to get a free gift set worth up to fifty dollars with your first order. Plus, shipping is fast and FREE.
Headspace: Try this link, with discount code MAJORITY and get one month FREE of their entire mindfulness library.
StartMail: Start securing your email privacy with StartMail. Sign up today and you'll get 50% off your first year! Go to this link here for our special promotion!.
CozyEarth: Go to this link here and enter the special promo code MAJORITY at checkout to SAVE thirty-five percent now.