Trump Begs Supremes to Bail Him Out - The Wednesday AM Quickie 10/5/22
Best wishes to Jack and his fiancee on their impending nuptials! And to those observing Yom Kippur, G'mar tov. - Corey
Tell your friends to sign up for this M-F newsletter at AMQuickie.com!
THE BIG NEWS
Trump Appeals to SCOTUS; Oath Keepers Awaited His Orders
Donald Trump last night asked the Supreme Court to intervene in the stolen documents case against him, and to overturn a federal appeals ruling allowing the Justice Department's investigation to continue. One-third of the Supremes owe their jobs to Trump, and the rest of the conservative judicial majority is not exactly allergic to his politics, so there's a good chance the court will agree to hear Trump's emergency appeal and ensure that justice is delayed and/or denied.
Meanwhile, there's been some disturbing material coming out of the Oath Keepers seditious conspiracy trial. It confirms what many suspected -- that Trump's Jan. 6, 2021 coup attempt was planned at the highest levels, and those involved were prepared for even more violence. At least one Oath Keeper was so concerned by the instructions coming from the group's founder and leader, Stewart Rhodes, that they secretly recorded Rhodes and shared the audio with the Federal Bureau of Investigation. In a November 2020 call with over 100 people, Rhodes sought to rally Trump's shock troops, saying "you've got to make sure that [Trump] knows that you are willing to die, to fight for this country." Per CNN:
Rhodes repeatedly said that people should put pressure on Trump to invoke the Insurrection Act, and that the Oath Keepers would be "awaiting the president's orders."
"If the fight comes, let the fight come. Let Antifa go -- if they go kinetic on us then we'll go kinetic back on them. I'm willing to sacrifice myself for that," Rhodes said in the recording. "If things go kinetic, good. If they blow bombs up and shoot us, great. Because that brings the President reason and rationale" to invoke the Insurrection Act.
He continued, "so our mission [is] going to be to go into DC, but I do want some Oath Keepers to stay on the outside and to stay fully armed and prepared to go in if they have to. So, if the s**t kicks off, then you rock and roll."
The reference to bombs does make one wonder about who might have planted those pipe bombs around the capital on Jan. 6. Anyway, lest anyone think Rhodes was just blustering about Trump's role, evidence presented at trial has proven another longstanding suspicion, namely that key Trump adviser and coup plotter Roger Stone was coordinating with the militia. Per the Washington Post:
Days before the recorded meeting, [FBI Special Agent Michael] Palian testified that Rhodes sent a series of messages calling for armed resistance to [then-President-elect Joe] Biden in a group chat that included Trump confidante Roger Stone.
"The final defense is us and our rifles," Rhodes wrote on Nov. 7, according to the records. "Trump has a duty to stand, but so far her hasn't. As Roger Stone said. Trump has one last chance, right now, to stand. But he will need us and our rifles too. But will he FINALLY act? Only if WE act and call on him to lead us."
Defense attorneys say the messages were "taken out of context." What context could possibly make those messages sound innocent? "Uh, my clients carried out plans for the armed overthrow of democracy... as a bit." Not gonna fly.
MORE STORIES TO WATCH
Ukraine Retakes Territory in Regions Annexed By Russia
Russia yesterday acknowledged its losses in Ukraine's eastern Donetsk and Luhansk regions and in Kherson to the south, blaming Ukraine's "superior tank units." Meanwhile, international journalists entered the eastern city of Lyman, which Russian troops fled over the weekend, and found the bodies of Russian soldiers still on the ground. Some residents who had stayed behind following the invasion fled toward Russia as Ukraine's military advanced. "We are liberating land, but without people on it," a Ukrainian Army private told the New York Times. Ukrainian President Volodymyr Zelenskyy said the illegal annexation, rubber-stamped by Russia's upper parliamentary chamber yesterday, has made peace negotiations impossible, and that only residents of those regions who served the occupiers would be considered collaborators.
New York Mayor Moves Migrant Tent City After Flooding
Many New Yorkers thought it was a bad idea to locate an emergency tent shelter for 1,000 asylum seekers in a parking lot in the Bronx that was prone to flooding, but Mayor-Cop Eric Adams went ahead and did it anyway, explaining that plenty of "people live in flood zones." But then, as the New York Times reports, it rained a little bit -- like half an inch -- and the lot flooded. Only now does Adams see the error of his ways. He is moving the tent complex -- which will supposedly be "winterized" -- to Randalls Island, which at least has a transit connection. Texas Republican Gov. Greg Abbott has bussed thousands of migrants to New York as a political stunt; the city says more than "16,000 migrants have entered the shelter system since spring," pushing occupancy to a near-record high.
QUICKEST QUICKIES
SOME NUMBER
1,200
That's how many wells have run dry in California this year due to the ongoing megadrought, as compared to fewer than 100 each year from 2018 through 2020.
ON THE SHOW TODAY
10/5: Emma hosts Brian Mier, correspondent for teleSUR English, to discuss the upcoming second round of Brazilian elections between former President Lula Da Silva and current President Jair Bolsonaro. Then, Emma is joined by Aaron Kleinman, director of research for the States Project at Future Now, to discuss the current projections for the control of state legislatures across the country as the midterm elections approach.
DON'T MISS MR CLIPS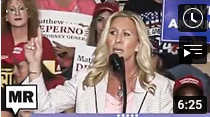 Informative clip about the phenomenon of making "accusations in a mirror."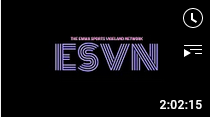 I don't follow football, but I saw what happened to Tua, and it was messed up.
PARTING WORDS

"I see no false statements of fact that were made with actual malice. ... I think it's really about trying to chill speech against the former president. It's a warning shot to media outlets that he intends to make good on threats of suing for defamation. And for some outlets, that could ultimately put them out of business."
-- Loyola Marymount University law professor Jessica Levinson, speaking to the Washington Post about a $475 million libel lawsuit Donald Trump filed on Monday against CNN.
Quickie Discount Code Corner
Hey check it out! Stuff on sale!
IAC Laser Engraving: IAC Laser Engraving is a Leftist-owned Worker Collective started by long time listener, Ryan Lubin in September of 2021. Visit iaclasers.com to order your custom item today and  enter in Coupon Code: "MAJORITY10" at purchase to receive a 10% discount on their AMAZING products."
Established Titles: Get an amazing gift for your dad this Father's Day! Go to https://establishedtitles.com/majority and get 10% off today.
ExpressVPN: Secure your online data TODAY by visiting this link. That's https://www.expressvpn.com/majority and you can get an extra three months FREE.
Fast Growing Trees: Go to this link right now, and you'll get FIFTEEN PERCENT OFF your entire order.
Ritual: Get key nutrients without the B.S. Ritual is offering our listeners 10% off during your first three months. Visit here to start your Ritual today.
Aura: Protect yourself from America's fastest-growing crime. Try Aura for 14 days for free: https://aura.com/majority
Quip: If you go to this link RIGHT NOW, you'll get your first refill FREE.
Shopify: Go to this link here for a FREE fourteen-day trial and get full access to Shopify's entire suite of features.
LiquidIV: You can get 25% off when you go to liquidiv.com and use code MAJORITYREP at checkout.
Stamps.com: Start mailing and shipping with stamps.com, and keep more money in your pocket every day. Sign up with promo code MAJORITYREPORT for a special offer that includes a 4-week trial, plus free postage and a digital scale.
ZipRecruiter: Find the right employees for your workplace with ZipRecruiter. Try it FOR FREE at this exclusive web address.
Nutrafol: For FIFTEEN DOLLARS OFF go to https://nutrafol.com/men/ with promo code MAJORITY.
Outer: See the difference at go.liveouter.com/MAJORITY. Plus, for a limited time, get $300 off and FREE shipping.
Sunset Lake CBD: Visit sunsetlakecbd.com.
Grove: Go to this link here today to get a free gift set worth up to fifty dollars with your first order. Plus, shipping is fast and FREE.
Headspace: Try this link, with discount code MAJORITY and get one month FREE of their entire mindfulness library.
StartMail: Start securing your email privacy with StartMail. Sign up today and you'll get 50% off your first year! Go to this link here for our special promotion!.
CozyEarth: Go to this link here and enter the special promo code MAJORITY at checkout to SAVE thirty-five percent now.