Trump Returns to Form with Surreal NFT Pitch - The Friday AM Quickie 12/16/22
I been hacked. All my Trumps gone. Jack's back Monday. - Corey
Tell your friends to sign up for this M-F newsletter at AMQuickie.com!
THE BIG NEWS
Latest Trump Announcement Baffles Even His Fans
We can spend a little more time laughing at Donald Trump, can't we folks? You may have caught yesterday's "MAJOR ANNOUNCEMENT" from the mail-order-steak-salesman-in-chief: a line of 45,000 "digital trading card" NFTs, selling for $99 a pop, depicting Trump as a superhero, a cowboy, a fighter pilot, a mahout, and so on. MAGA sad-sacks who order 45 or more Trump NFTs get a ticket to a gala dinner with Trump in South Florida. "I don't know if that's an amazing prize, but it's what we have," Trump said in his pitch video, in which he also boasted that he was "better than Lincoln, better than Washington" and encouraged people to purchase the useless, intangible digital records as Christmas gifts.
Even Trump's loyal cultists were disappointed. "Are you f*cking kidding me?" one self-identified "MAGA EXTREMIST" wrote. A BlazeTV host, meanwhile, noted that Florida Republican Gov. Ron "DeSantis out here launching grand juries, while Trump be out here selling trading cards. Come on, man." In perhaps the biggest sign that Trump's "please send me $99" announcement was a genuine sign of desperation, an NBC News reporter noticed that the NFT sale appears to be a licensing deal with a dodgy third-party company, meaning neither Trump's 2024 presidential campaign nor his company will collect the proceeds. Sounds legit! More and more Republicans do seem to be souring on Trump, for reasons crystalized by this quote from a HuffPost story about how he has hoarded most of the money he raised to help GOP candidates in the midterms for his own 2024 campaign:
"It's so obvious to the point of cliche at this point that Trump is in this for one person and one person alone, himself," said Rory Cooper, once a top aide to former House Majority Leader Eric Cantor. "He steals fundraising, picks lousy candidates, and is an anchor in competitive races, so one would wonder how much longer the party tolerates this loser nonsense."
According to NBC News, President Joe Biden's team plans to run against Trump even if another candidate wins the Republican presidential nomination. One Democratic strategist explains that "Trump's shadow will be over the party for as long as he's alive," while a party fundraiser says if Biden ends up facing DeSantis, "I don't think it's a heavy lift to make DeSantis into Trump."
A couple of related headlines to close this out: Former federal prosecutors and experts tell Vice News that Justice Department special counsel Jack Smith has hit the ground running and "may be gearing up to indict Trump within the first few months of 2023." And finally, per Politico, Trump lawyer Rudy Giuliani is one step closer to losing his law license after a Washington, D.C. bar disciplinary committee found fault with his role in the Jan. 2021 Republican coup attempt. Consequences for rich people! Maybe they're coming back in to fashion for 2023.
MORE STORIES TO WATCH
Historic: NHS Nurses Join U.K. Strike Wave
An estimated 100,000 nurses with Britain's National Health Service yesterday went on strike for the first time in the 74-year history of the public healthcare system, demanding higher pay and increased staffing. Another strike is set for Tuesday. The strike led to the cancelation of many outpatient appointments and non-urgent operations but intensive care units and other vital care services remained staffed. Paramedics, rail workers, and airport baggage handlers in the United Kingdom are also expected to strike in coming weeks. Meanwhile, don't miss this New York Times investigation into how corporate hospital cost-cutting in the U.S. has created a staffing crisis that harms patients, with the Ascension hospital chain going so far as to replace nurses with robot "TeleSitters"--basically pole-mounted cameras--"which nurses derided as 'sitters on a stick.'"
House Votes to Give Puerto Rico a Say in Its Future
Democrats and some Republicans in the House passed a bill yesterday that would allow Puerto Rico to hold a binding referendum on whether to grant the U.S. colonial territory independence, statehood, or independence with free association. As the Associated Press explains, the latter option "would be defined following negotiations over foreign affairs, U.S. citizenship and use of the U.S. dollar." The bill's language would oblige Congress to accept Puerto Rico as the 51st state if voters there choose statehood. Reaction on the island to the bill's passage was reportedly "muted and tinged with frustration since it is expected to be voted down in the Senate." Puerto Rico Resident Commissioner Jenniffer González-Colón, who serves as House Rep. with limited voting powers, says: "This bill is not perfect. But it represents a historic effort we can build on to finally decolonize Puerto Rico and therefore end over one hundred years of inequality and second-class citizenship."
QUICKEST QUICKIES
SOME NUMBER
20
That how many years in prison, max, three far-right militia members will serve for plotting to kidnap Michigan Democratic Gov. Gretchen Whitmer, per a judge's ruling yesterday. Pleading for leniency, Paul Bellar said he was "caught up highly in the moment," while Pete Musico blamed his involvement on "a lapse in judgement" and Joseph Morrison said "if I could, your honor, I'd take it all back."
ON THE SHOW TODAY
12/16: It's Casual Friday! Emma hosts Ryan Grim, D.C. bureau chief at The Intercept, to discuss its coverage of the White House pressuring Sen. Bernie Sanders to not introduce a war powers resolution on the conflict in Yemen. Then, Emma's joined by Lance of The Serfs TV to discuss their recent publication of old Matt Walsh clips, as well as the "Twitter Files."
DON'T MISS MR CLIPS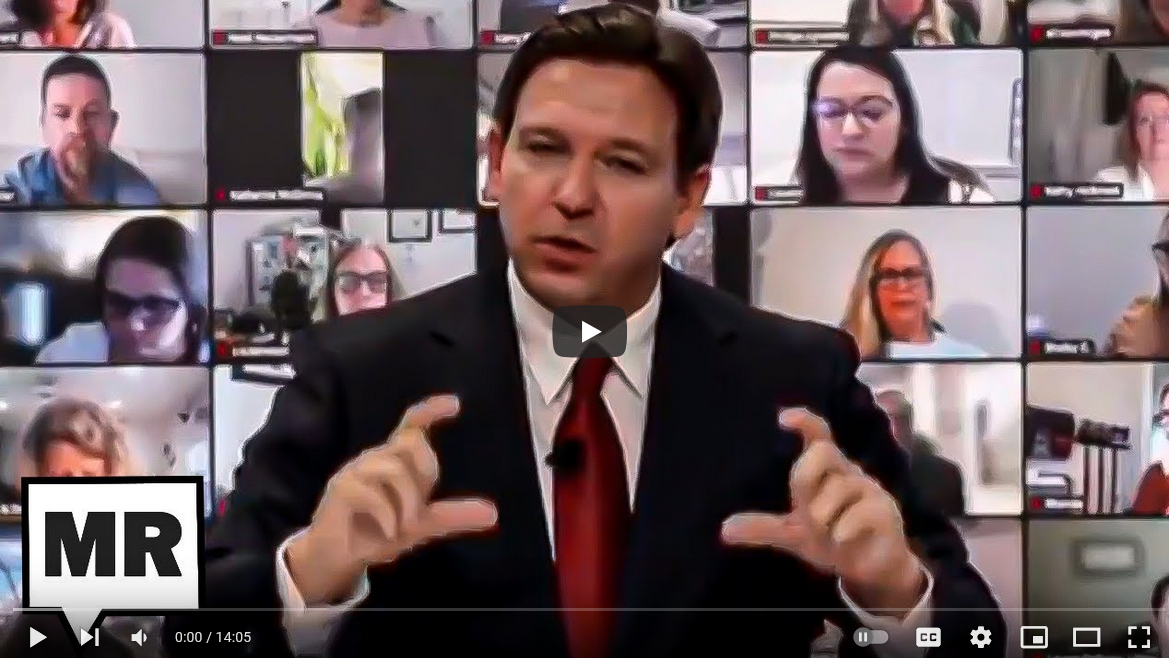 How inspiring.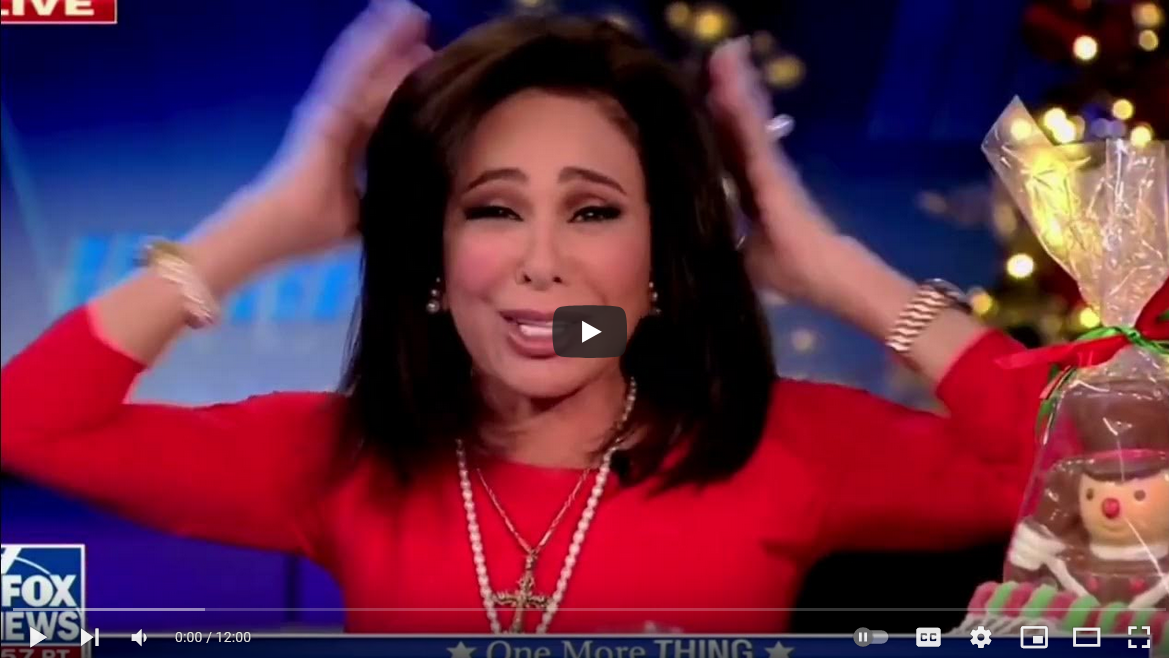 The panelists can't even get through their talking points without cracking up.
PARTING WORDS
"It's in everyone's interest to keep a problem from happening rather than deal with a tragedy down the road. Protecting people's housing and incomes who are at risk of becoming homeless is a simpler and more productive solution than waiting until we have to provide housing for them down the road."
-- Economic Roundtable president Daniel Flaming, speaking to the Los Angeles Times about the group's new study showing that eviction moratoriums and cash income support kept the homelessness from rising even more than it did during the pandemic. The study found homelessness rose 13 percent between 2020 to 2022 in LA County, but would have risen 23 percent without the moratoriums and stimulus payments.
Quickie Discount Code Corner
Hey check it out! Stuff on sale!
IAC Laser Engraving: IAC Laser Engraving is a Leftist-owned Worker Collective started by long time listener, Ryan Lubin in September of 2021. Visit iaclasers.com to order your custom item today and  enter in Coupon Code: "MAJORITY10" at purchase to receive a 10% discount on their AMAZING products."
ExpressVPN: Secure your online data TODAY by visiting this link. That's https://www.expressvpn.com/majority and you can get an extra three months FREE.
Fast Growing Trees: Go to this link right now, and you'll get FIFTEEN PERCENT OFF your entire order.
Ritual: Get key nutrients without the B.S. Ritual is offering our listeners 10% off during your first three months. Visit here to start your Ritual today.
Aura: Protect yourself from America's fastest-growing crime. Try Aura for 14 days for free: https://aura.com/majority
ZBiotics: Go to https://thld.co/zbiotics_majority_0722  and get 15% off your first order of ZBiotics Pre-Alcohol Probiotic by using my code MAJORITY at checkout. ‌‌‌‌HoldOn Bags: HoldOn plant-based compostable kitchen/trash bags: Get 20% OFF with code MAJORITY at https://holdonbags.com/majority
StoryWorth: StoryWorth is an online service that helps every other figure in your life share stories through thought-provoking questions about their memories and personal thoughts. Get started right away with no shipping required by going to https://storyworth.com/majority you'll get $10 of your first purchase!
Henson Shaving: Go to https://hensonshaving.com/majority  and use code MAJORITY for a free 100-pack of blades!
Quip: If you go to this link RIGHT NOW, you'll get your first refill FREE.
Shopify: Go to this link here for a FREE fourteen-day trial and get full access to Shopify's entire suite of features.
LiquidIV: You can get 25% off when you go to liquidiv.com and use code MAJORITYREP at checkout.
Stamps.com: Start mailing and shipping with stamps.com, and keep more money in your pocket every day. Sign up with promo code MAJORITYREPORT for a special offer that includes a 4-week trial, plus free postage and a digital scale.
ZipRecruiter: Find the right employees for your workplace with ZipRecruiter. Try it FOR FREE at this exclusive web address.
Nutrafol: For FIFTEEN DOLLARS OFF go to https://nutrafol.com/men/ with promo code MAJORITY.
Outer: See the difference at go.liveouter.com/MAJORITY. Plus, for a limited time, get $300 off and FREE shipping.
Sunset Lake CBD: Visit sunsetlakecbd.com.
Grove: Go to this link here today to get a free gift set worth up to fifty dollars with your first order. Plus, shipping is fast and FREE.
Headspace: Try this link, with discount code MAJORITY and get one month FREE of their entire mindfulness library.
StartMail: Start securing your email privacy with StartMail. Sign up today and you'll get 50% off your first year! Go to this link here for our special promotion!.
CozyEarth: Go to this link here and enter the special promo code MAJORITY at checkout to SAVE thirty-five percent now.