Ken Paxton Sought Records on Transgender Texans - The Thursday AM Quickie 12/15/22
I got a sun lamp but my cat just sits on it, soaking up all the rays. I guess it's fair, he's an indoor kitty and needs the Vitamin D as much as I do. - Corey
Tell your friends to sign up for this M-F newsletter at AMQuickie.com!
THE BIG NEWS
LGBTQ Lives Are Still Under Threat
The final passage this week of the Respect for Marriage Act, which guarantees that same-sex and interracial marriages must be recognized nationwide, was, as President Joe Biden said in his signing statement, a "blow against hate." But certainly not the final blow.
The Washington Post reports that Texas Republican Attorney General Ken Paxton ordered the state Department of Public Safety in June to compile a list of everyone who had requested a change of gender on their driver's licenses and other government records for the past two years. An initial search turned up 16,000 name changes but a department spokesman claims "no data of any kind" was ultimately provided to Paxton's office. Transgender Texans, their advocates and allies are not reassured.
"This is another brick building toward targeting these individuals," said Ian Pittman, an Austin attorney who represents Texas parents of transgender children investigated by the state. "They've already targeted children and parents. The next step would be targeting adults. And what better way than seeing what adults had had their sex changed on their driver's licenses?"
Meanwhile, in San Antonio on Tuesday night, several dozen members of a right-wing extremist militia showed up heavily armed to intimidate people attending a Christmas-themed drag show at the Aztec Theatre. According to the San Antonio Current, the militia members were outnumbered three-to-one by "a coalition of LGBTQ+ San Antonians, their allies and anti-fascist protesters. Some of the counter-protesters also were armed."
Finally, per the Associated Press, survivors of the Club Q shooting in Colorado Springs, Colorado yesterday testified to the U.S. House Oversight Committee "about the onslaught of threats and violence against members of the LGBTQ community as they urged lawmakers to pass a law banning some semiautomatic weapons. ... To the frustration of many Democrats, the year-end agenda doesn't include legislation to ban semiautomatic firearms due to firm Republican opposition."
Club Q founding owner Matthew Haynes took the opportunity to put some pressure on those Republicans. "Are LGBTQ people not part of your constituency?" he said. "Do you not represent us? While we wait for you to answer, we are being slaughtered and dehumanized across this country, in communities you took oaths to protect."
MORE STORIES TO WATCH
Death Toll Is Rising from Catastrophic Flooding in Congo
Democratic Republic of Congo President Félix Tshisekedi is heading home early from the U.S.-Africa Summit in Washington, D.C. today to deal with a climate disaster that has killed at least 141 people and flooded some 40,000 homes, the New York Times reports. Constant pounding rain this week has triggered the worst flooding and landslides in years, taking out major roads and rendering the city unrecognizable, and the death toll is expected to climb. Tshisekedi on Tuesday cast blame upon major industrial polluters like the U.S. for failing to live up to their commitments on climate change, saying "support must come from countries that pollute and unfortunately trigger the harmful consequences in our countries that lack the means to protect themselves." The DRC has proclaimed three days of mourning for those who've died.
Criminal Referrals from Jan. 6 Committee Coming Soon
The House committee investigating Donald Trump's Jan. 6, 2021 coup attempt could make criminal referrals as early as Monday, ahead of a previously announced schedule, HuffPost reports. The committee's final report is due to be published next Wednesday. Separately, court records released this week revealed that the Trump Organization was secretly found to be in contempt of court for "willfully disobeying" four grand jury subpoenas and three court orders in a 2021 New York case that preceded the company's indictment on tax fraud charges. The company was fined the legal maximum of a whopping $4,000. Finally, two new polls put Florida Gov. Ron DeSantis ahead of Trump in a hypothetical Republican primary contest, although most polls of GOP voters still favor Trump.
QUICKEST QUICKIES
SOME NUMBER
3,544
That's how many U.S. death certificates issued between January 2020 and June 2022 listed long Covid as a cause of death, according to a new analysis from the Centers for Disease Control and Prevention. Politico reports that "it remains prohibitively difficult for patients to get treatment for the condition, doctors say, due to low levels of awareness among doctors and patients, lack of funding for specialized clinics, and the time-consuming process of getting diagnosed and treated for a condition that has dozens of symptoms."
ON THE SHOW TODAY
12/15: In a pre-taped conversation, Sam's joined by Eric Alterman, professor of English and journalism at Brooklyn College, writer of the "Altercation" newsletter at The American Prospect, to discuss his recent book We Are Not One: A History of America's Fight Over Israel. Then, Emma speaks with Javier Puente, associate professor of Latin American and Latino/a studies at Smith College, to discuss the recent civil unrest in Peru after former President Pedro Castillo threatened to dissolve the country's legislature and rule by decree before being removed from office.
DON'T MISS MR CLIPS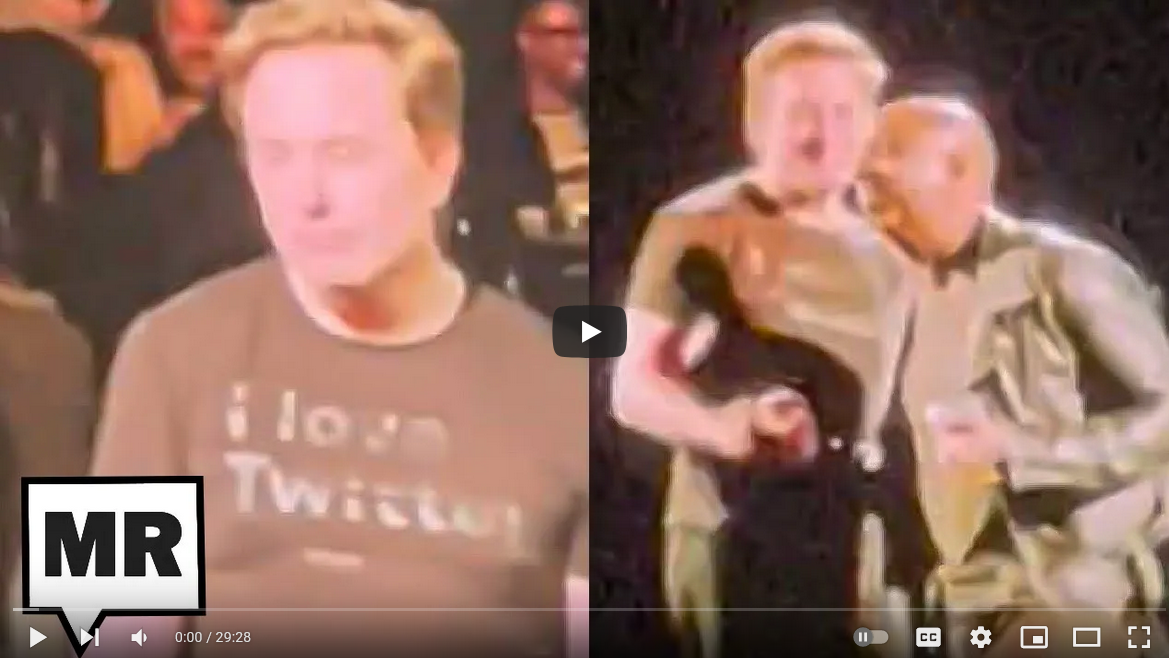 Boo-urns! Boo-urns!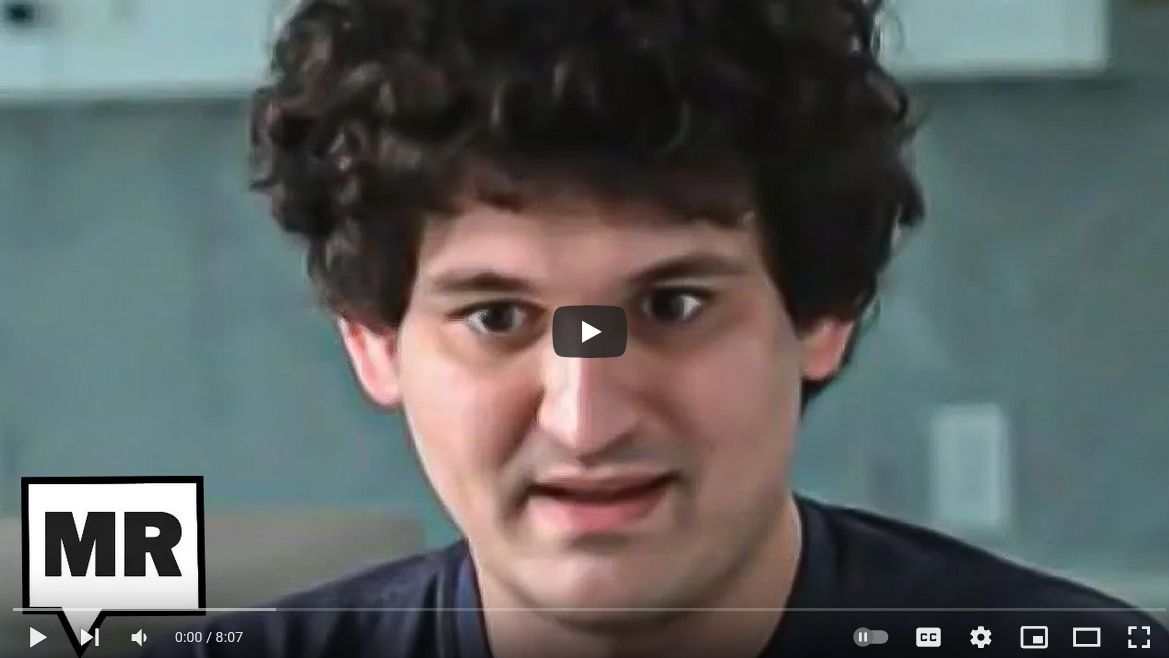 Everyone saw it coming but him, apparently.
PARTING WORDS
"Justice is not advanced by taking a life, and the state should not be in the business of executing people -- even if a terrible crime placed them in prison. ... [T]he death penalty is immoral. It is an irreversible punishment that does not allow for correction; is wasteful of taxpayer dollars; does not make communities safer; and cannot be and never has been administered fairly and equitably."
-- Outgoing Oregon Democratic Gov. Kate Brown, explaining her decision to commute the sentences of all 17 people on death row in the state. Brown's order, effective yesterday, also called for the dismantling of the state's death chamber.
Quickie Discount Code Corner
Hey check it out! Stuff on sale!
IAC Laser Engraving: IAC Laser Engraving is a Leftist-owned Worker Collective started by long time listener, Ryan Lubin in September of 2021. Visit iaclasers.com to order your custom item today and  enter in Coupon Code: "MAJORITY10" at purchase to receive a 10% discount on their AMAZING products."
ExpressVPN: Secure your online data TODAY by visiting this link. That's https://www.expressvpn.com/majority and you can get an extra three months FREE.
Fast Growing Trees: Go to this link right now, and you'll get FIFTEEN PERCENT OFF your entire order.
Ritual: Get key nutrients without the B.S. Ritual is offering our listeners 10% off during your first three months. Visit here to start your Ritual today.
Aura: Protect yourself from America's fastest-growing crime. Try Aura for 14 days for free: https://aura.com/majority
ZBiotics: Go to https://thld.co/zbiotics_majority_0722  and get 15% off your first order of ZBiotics Pre-Alcohol Probiotic by using my code MAJORITY at checkout. ‌‌‌‌HoldOn Bags: HoldOn plant-based compostable kitchen/trash bags: Get 20% OFF with code MAJORITY at https://holdonbags.com/majority
StoryWorth: StoryWorth is an online service that helps every other figure in your life share stories through thought-provoking questions about their memories and personal thoughts. Get started right away with no shipping required by going to https://storyworth.com/majority you'll get $10 of your first purchase!
Henson Shaving: Go to https://hensonshaving.com/majority  and use code MAJORITY for a free 100-pack of blades!
Quip: If you go to this link RIGHT NOW, you'll get your first refill FREE.
Shopify: Go to this link here for a FREE fourteen-day trial and get full access to Shopify's entire suite of features.
LiquidIV: You can get 25% off when you go to liquidiv.com and use code MAJORITYREP at checkout.
Stamps.com: Start mailing and shipping with stamps.com, and keep more money in your pocket every day. Sign up with promo code MAJORITYREPORT for a special offer that includes a 4-week trial, plus free postage and a digital scale.
ZipRecruiter: Find the right employees for your workplace with ZipRecruiter. Try it FOR FREE at this exclusive web address.
Nutrafol: For FIFTEEN DOLLARS OFF go to https://nutrafol.com/men/ with promo code MAJORITY.
Outer: See the difference at go.liveouter.com/MAJORITY. Plus, for a limited time, get $300 off and FREE shipping.
Sunset Lake CBD: Visit sunsetlakecbd.com.
Grove: Go to this link here today to get a free gift set worth up to fifty dollars with your first order. Plus, shipping is fast and FREE.
Headspace: Try this link, with discount code MAJORITY and get one month FREE of their entire mindfulness library.
StartMail: Start securing your email privacy with StartMail. Sign up today and you'll get 50% off your first year! Go to this link here for our special promotion!.
CozyEarth: Go to this link here and enter the special promo code MAJORITY at checkout to SAVE thirty-five percent now.