Meet the New Squad Members - The Thursday AM Quickie 11/10/22
Like a lot of people, I signed up for Mastodon, an open-source Twitter alternative, but I'm not sure I'd recommend it to anyone and everyone yet. There are some real rough edges still. - Corey
Tell your friends to sign up for this M-F newsletter at AMQuickie.com!
THE BIG NEWS
We Probably Won't Know Full Results for Another Week
All praise to Jack, who did a terrific job summing up where things were at last night with the midterm election returns. Picking up where he left off, there's still more news than we have room for, so I'll try to move quickly. To me, the big story is, as the Associated Press reports, that "Election Day unfolded without major or widespread voting snags" -- and without bloodshed, despite constant incitement from Trumpist Republicans. Getting full results "could be a week-plus journey" of ballot-counting but, as the acting Pennsylvania secretary of the commonwealth told the Washington Post, "it doesn't mean anything nefarious is happening."
Control of the Senate is coming down to Arizona, Georgia, and Nevada. Georgia will hold a runoff election on Dec. 6 between Republican Herschel Walker and Democrat Raphael Warnock. In Arizona, Democratic Sen. Mark Kelly "held onto a shrinking lead over Republican rival Blake Masters as election officials continued to tally votes." Nevada's mail-in ballots won't be counted "until at least Tuesday," but Republican Adam Laxalt had a narrow lead yesterday over Democratic Sen. Catherine Cortez Masto. In Wisconsin, Republican Ron Johnson defeated Democratic hope Mandela Barnes.
Control of the House is still up in the air but the AP deems it likely that Republicans will win with a slight majority: "In a particularly symbolic victory, the GOP toppled House Democratic campaign chief Sean Patrick Maloney of New York." Scapegoat located! (House Speaker Nancy Pelosi praised Maloney's "vision, his strategic thinking and his leadership" in a statement yesterday.) Meanwhile, Republicans are fighting among themselves, deliciously, over who to blame for their poorer-than-expected showing. Some say the results prove Donald Trump belongs "in the rearview mirror." Trump himself is said to be "frustrated" and "really irked." Poor baby.
The Squad got bigger, as Vice News reports:
Florida gun violence activist Maxwell Frost became the youngest person ever elected to Congress, Democratic Socialists of America member Greg Casar won election in an Austin-area seat, and a trio of left-wing state representatives—Delia Ramirez in Illinois, Jasmine Crockett in Texas, and Summer Lee in Pennsylvania—were easily elected to safe Democratic seats after winning contentious primaries earlier this year.
President Joe Biden held a news conference yesterday afternoon and indicated he would run for reelection in 2024. Election Day turned out to be "a good day for America" and "a good day for democracy," he said. "The American people have made clear they expect Republicans to be prepared to work with me," the president added. You need a stick to go with that carrot, Joe.
Governor's races were a bright spot. Per Politico:
Democrats scored major victories across the map. Two incumbents in pure tossups — Wisconsin's Tony Evers and Kansas' Laura Kelly — dispatched their challengers to score second terms. Beyond that, Democratic incumbents in a slew of still competitive races — including Michigan's Gretchen Whitmer, New York's Kathy Hochul and more — all won as well.
In Oregon, Democrat Tina Kotek beat the Republican, Christine Drazan, even though an "unaffiliated" spoiler, Betsy Johnson, siphoned off some voters.
Election deniers got denied by the voters in some important secretary of state races. Trump-loving deniers running for that top elections office did win in Alabama, Indiana, and Wyoming, with a few races like those in Arizona yet uncalled. GOP election deniers fared better in House races. Per the Washington Post: "At least 143 Republican election deniers running for the U.S. House had won their races as of Wednesday morning, ticking past the 139 House Republicans who objected to the counting of electoral votes on Jan. 6, 2021." By NBC's count, 14 of 36 election deniers running for governor, attorney general, or secretary of state are projected to win. GOP candidates who directly participated in Trump's Jan. 6 coup attempt also suffered losses, with a couple of exceptions. So: no huge gains for democracy-hating fascists. I'm going to call that good news.
A few more noteworthy items, in no particular order:
QUICKEST QUICKIES
SOME NUMBER
$14.6 billion
That's how much crypto promoter Sam Bankman-Fried lost in a single day this week. Bankman-Fried had pledged to spend $1 billion donating to political candidates, including many Democrats, ahead of the midterms -- a promise that fell short. His company FTX is now under investigation by the Securities and Exchange Commission and the Commodity Futures Trading Commission.
ON THE SHOW TODAY
11/10: I don't know yet. Enjoy the suspense!
DON'T MISS MR CLIPS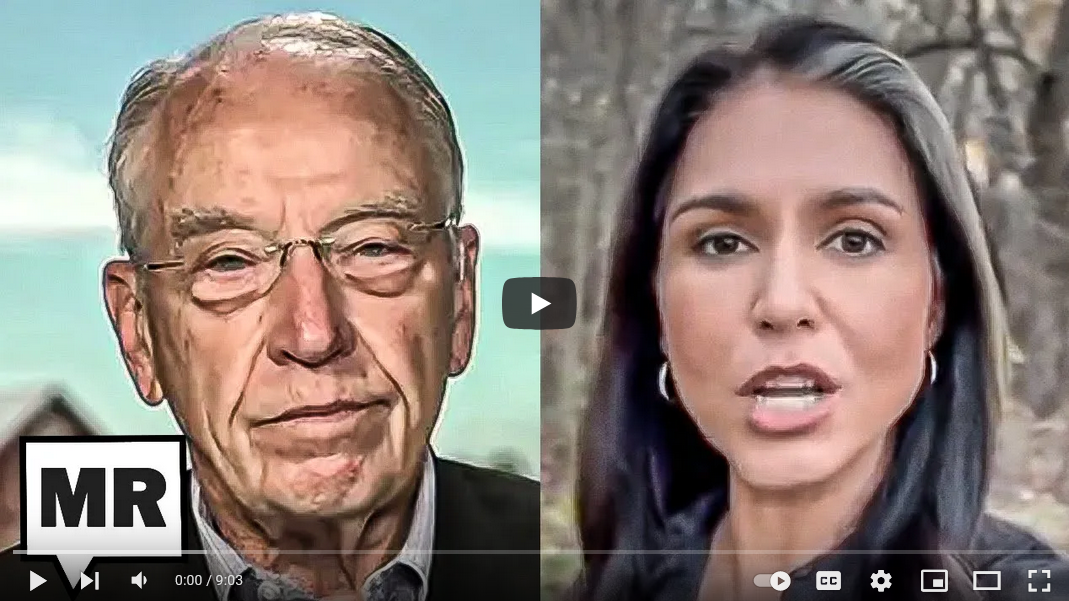 Ugh, this is exactly the game, isn't it?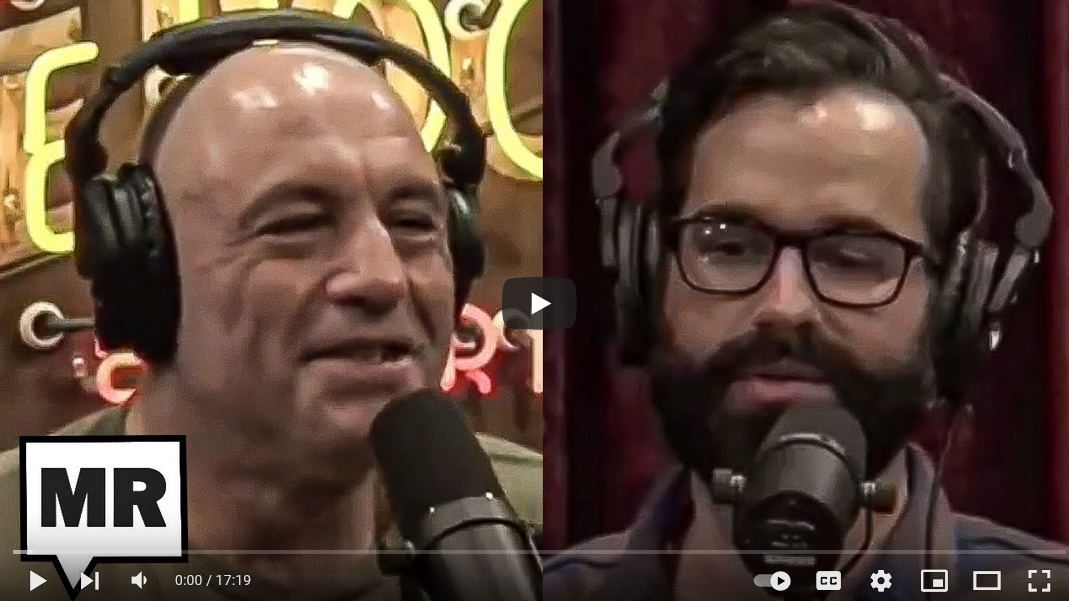 More factually false transphobic bigotry served up as irreverent infotainment.
PARTING WORDS
"I have long believed that I was trafficked by Jeffrey Epstein to Alan Dershowitz. However, I was very young at the time, it was a very stressful and traumatic environment, and Mr. Dershowitz has from the beginning consistently denied these allegations. I now recognize I may have made a mistake in identifying Mr. Dershowitz. This litigation has been very stressful and burdensome for me and my family, and we believe it is time to bring it to an end and move on with our lives."
-- Virginia Giuffre, one of the late serial sex trafficker Jeffrey Epstein's many victims, in a statement released on Election Day as part of a settlement with Alan Dershowitz, the Harvard law professor who was friends with Epstein.
Quickie Discount Code Corner
Hey check it out! Stuff on sale!
IAC Laser Engraving: IAC Laser Engraving is a Leftist-owned Worker Collective started by long time listener, Ryan Lubin in September of 2021. Visit iaclasers.com to order your custom item today and  enter in Coupon Code: "MAJORITY10" at purchase to receive a 10% discount on their AMAZING products."
Established Titles: Get an amazing gift for your dad this Father's Day! Go to https://establishedtitles.com/majority and get 10% off today.
ExpressVPN: Secure your online data TODAY by visiting this link. That's https://www.expressvpn.com/majority and you can get an extra three months FREE.
Fast Growing Trees: Go to this link right now, and you'll get FIFTEEN PERCENT OFF your entire order.
Ritual: Get key nutrients without the B.S. Ritual is offering our listeners 10% off during your first three months. Visit here to start your Ritual today.
Aura: Protect yourself from America's fastest-growing crime. Try Aura for 14 days for free: https://aura.com/majority
Quip: If you go to this link RIGHT NOW, you'll get your first refill FREE.
Shopify: Go to this link here for a FREE fourteen-day trial and get full access to Shopify's entire suite of features.
LiquidIV: You can get 25% off when you go to liquidiv.com and use code MAJORITYREP at checkout.
Stamps.com: Start mailing and shipping with stamps.com, and keep more money in your pocket every day. Sign up with promo code MAJORITYREPORT for a special offer that includes a 4-week trial, plus free postage and a digital scale.
ZipRecruiter: Find the right employees for your workplace with ZipRecruiter. Try it FOR FREE at this exclusive web address.
Nutrafol: For FIFTEEN DOLLARS OFF go to https://nutrafol.com/men/ with promo code MAJORITY.
Outer: See the difference at go.liveouter.com/MAJORITY. Plus, for a limited time, get $300 off and FREE shipping.
Sunset Lake CBD: Visit sunsetlakecbd.com.
Grove: Go to this link here today to get a free gift set worth up to fifty dollars with your first order. Plus, shipping is fast and FREE.
Headspace: Try this link, with discount code MAJORITY and get one month FREE of their entire mindfulness library.
StartMail: Start securing your email privacy with StartMail. Sign up today and you'll get 50% off your first year! Go to this link here for our special promotion!.
CozyEarth: Go to this link here and enter the special promo code MAJORITY at checkout to SAVE thirty-five percent now.