Tech Billionaires Keep Self-Immolating - The Friday AM Quickie 11/11/22
Just yesterday I said I can't recommend Mastodon because it's too wild and hairy, but with what's happening at Twitter, particularly with regards to site security, I can't really encourage people to hang out there, either. So I've switched my social media link here to Mastodon for now, and locked down my Twitter. We'll see how things shake out. - Corey
Tell your friends to sign up for this M-F newsletter at AMQuickie.com!
THE BIG NEWS
Big Tech, Big Problems
Venture capital-backed Silicon Valley companies, some of the fastest-growing and most destructive corporations ever to prey upon the public, are imploding all over the place. Yesterday I mentioned the 11,000 layoffs at Meta (that is, Facebook), which followed huge layoffs at Twitter under new owner Elon Musk, and which together comprise a fraction of the 118,000-plus tech industry layoffs reported this year. After a decade in which Big Tech cannibalized the business of artists, publishers, and small producers, and committed wage theft and other labor abuses against countless gig workers, the bill may finally coming due for egomaniacal startup tycoons whose arrogant motto was "move fast and break things."
Musk's Twitter is going down in flames faster than most people thought possible. The billionaire's plan to sell verification badges, formerly awarded for free to notable people and organizations to promote trust, to anyone willing to pony up $8 resulted in a predictable flood of "verified" imposters, including (but by no means limited to): Super Mario, Jesus, George W. Bush, and Eli Lilly & Company. This new "feature" was supposed to ship earlier -- like, the day before Election Day. We're all very lucky that Twitter's engineers did not meet Musk's insane deadline. Nothing that appears on the site can be taken at face value any longer. A state emergency management agency published instructions about how to verify its online identity if Musk revokes verification from government accounts. The Pentagon told a reporter it "isn't sure what to do with its Twitter accounts or whether to pay for verification, [with] a spokesperson effectively blaming Elon Musk changing his mind every couple hours making it difficult to make a plan." National Public Radio told its journalists not to promote their Twitter handles anymore, but also not to delete their accounts, because that would make things easier for impersonators. Other news organizations are likely to take similar measures. Musk fans who embraced his new status scheme included white nationalist hatemongers and QAnon conspiracy theorists. Meanwhile, the company's heads of compliance, privacy and security quit, prompting experts to warn that user security could be at risk, and leading the Federal Trade Commission to express "deep concern" over events at Twitter, stating "no CEO or company is above the law." Asked about the national security implications of Musk's foreign-backed Twitter takeover, President Joe Biden said it was "worthy of being looked at." Better late than never, huh? "The economic picture ahead is dire," Musk told employees, later adding that "bankruptcy isn't out of the question."
In the even-sketchier world of cryptocurrencies, the massive FTX exchange, backed by leading Silicon Valley venture funds and invested in by (evidently very poorly managed) public pension funds, was reported to have plundered customer accounts to fund risky bets on other crypto products. FTX, recently valued at $32 billion, is now the subject of multiple federal investigations. Its founder, Sam Bankman-Fried -- whose poured his easy-come easy-go wealth into Democratic campaigns this year -- is no longer "the darling of Washington policy circles." If you ask me, a lot of crypto executives be lucky to stay out of jail.
But it isn't just social media and crypto companies that are cutting back. Amazon, perhaps the strongest tech giant when it comes to business fundamentals, has launched a cost-cutting review. What does all this tech industry trouble mean for the wider economy? I don't know, and I don't know if anyone can say for sure. But big changes are coming for Big Tech. Some giants are going to fall and a lot of little people will get crushed underneath. All the more reason to tax and redistribute the wealth of these reckless, rapacious American oligarchs.
MORE STORIES TO WATCH
No Clarity Yet on House, Senate Control
As of last night, the New York Times' tracker estimated Republicans could win a three-seat majority in the House -- but there's no point in dwelling on such projections until the votes are counted. In an interview, New York Democratic Rep. Alexandria Ocasio-Cortez said "big money and old-school, calcified machine-style politics [created] a very anemic voting base that is disengaged and disenfranchised," contributing to the party's losses. The Senate races in Nevada and Arizona remained too close to call. In Georgia, national Democrats and Republicans are pouring resources into the runoff between Raphael Warnock and Herschel Walker; Warnock's team is promising "strategic investments in paid communication and field organizing."
More Midterms Miscellany
Trump Cronies Beg Him to Shut Up for a Minute "Georgia needs to be the focus of every Republican in the country right now," said Trump adviser Jason Miller, "who spent [election] night with the former president at his Mar-a-Lago club in Florida." via the Associated Press and the Washington Post.
Progressive Immigrant Democrat Triumphs in Texas Harris County judge Lina Hidalgo "narrowly won re-election despite a well-funded effort by a Republican first-time candidate who made crime a centerpiece of her campaign." via the New York Times.
MAGA Rep. Lauren Boebert Might Hang on to Her Seat After All The Colorado wingnut's lead over Democrat Adam Frisch had grown to 794 votes as of yesterday afternoon. via the Denver Post.
QUICKEST QUICKIES
SOME NUMBER
100,000
That's a rough estimate of how many military casualties Russia and Ukraine have each suffered since Russia's invasion in February, Joint Chiefs of Staff chairman Gen. Mark Milley said this week. An additional 40,000 Ukrainian civilians have been killed, he said.
ON THE SHOW TODAY
11/11: It's Casual Friday! Sam and Emma host Alex Pareene, contributing editor at The New Republic and proprietor of the AP newsletter on Substack, to sum up what's happened since Tuesday night's midterm elections.
DON'T MISS MR CLIPS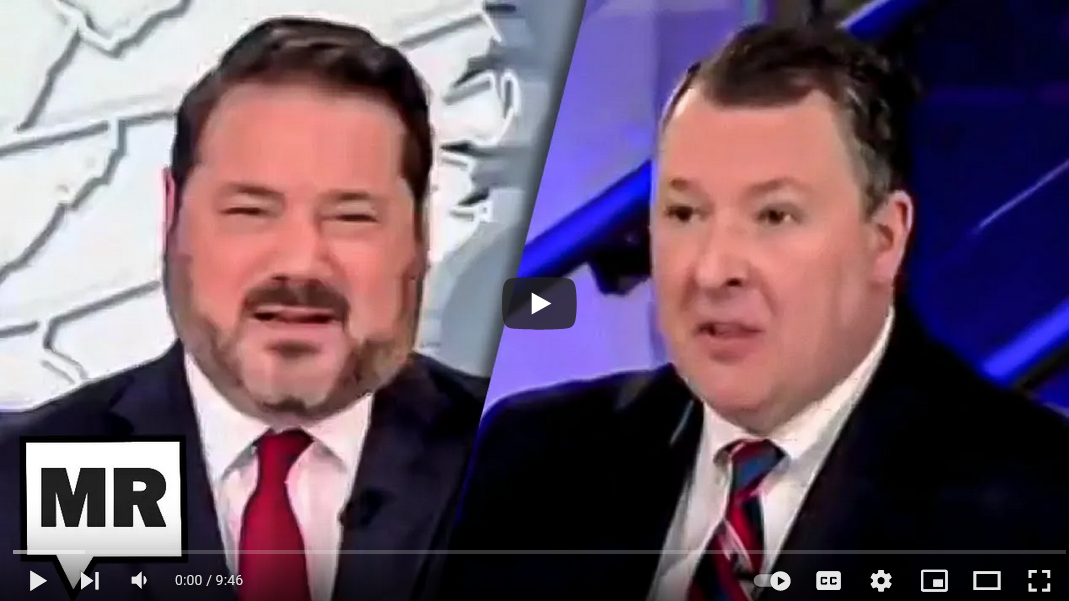 Let them fight.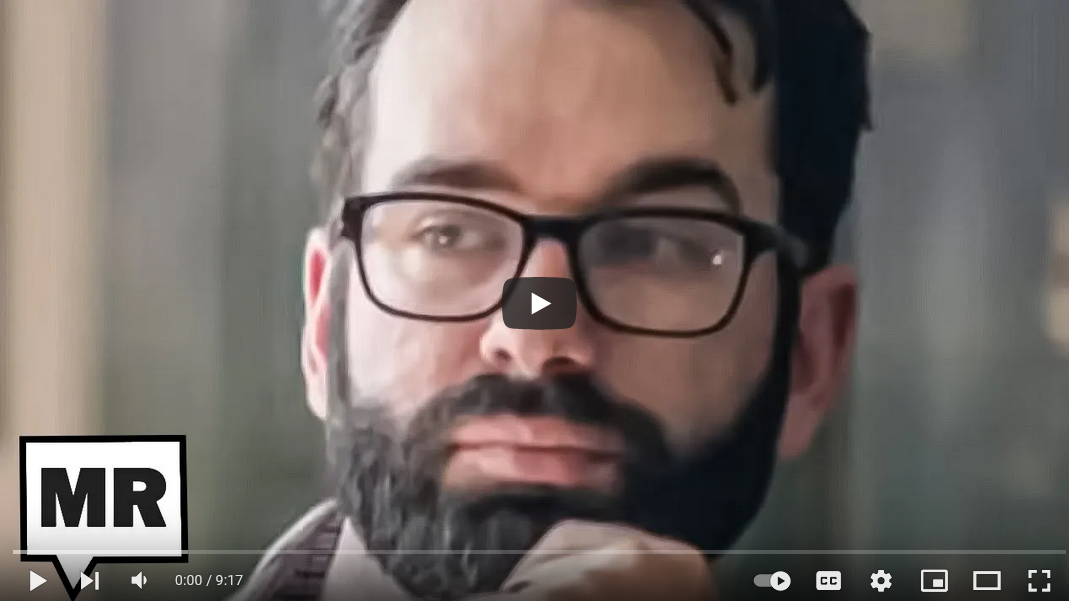 It'd be nice if the collapse of social media made guys like this go away.
PARTING WORDS
"It's memorial day for Kristallnacht! Treat yourself with more tender cheese on your crispy chicken. Now at KFCheese!"
-- Message sent to KFC customers in Germany through the fast-food chain's mobile app on Wednesday, marking the somber anniversary of the 1938 Nazi pogrom against Jewish businesses and places of worship with a chicken sandwich ad. The company blamed the message on its automated push notification system and "sincerely" apologized.
Quickie Discount Code Corner
Hey check it out! Stuff on sale!
IAC Laser Engraving: IAC Laser Engraving is a Leftist-owned Worker Collective started by long time listener, Ryan Lubin in September of 2021. Visit iaclasers.com to order your custom item today and  enter in Coupon Code: "MAJORITY10" at purchase to receive a 10% discount on their AMAZING products."
Established Titles: Get an amazing gift for your dad this Father's Day! Go to https://establishedtitles.com/majority and get 10% off today.
ExpressVPN: Secure your online data TODAY by visiting this link. That's https://www.expressvpn.com/majority and you can get an extra three months FREE.
Fast Growing Trees: Go to this link right now, and you'll get FIFTEEN PERCENT OFF your entire order.
Ritual: Get key nutrients without the B.S. Ritual is offering our listeners 10% off during your first three months. Visit here to start your Ritual today.
Aura: Protect yourself from America's fastest-growing crime. Try Aura for 14 days for free: https://aura.com/majority
Quip: If you go to this link RIGHT NOW, you'll get your first refill FREE.
Shopify: Go to this link here for a FREE fourteen-day trial and get full access to Shopify's entire suite of features.
LiquidIV: You can get 25% off when you go to liquidiv.com and use code MAJORITYREP at checkout.
Stamps.com: Start mailing and shipping with stamps.com, and keep more money in your pocket every day. Sign up with promo code MAJORITYREPORT for a special offer that includes a 4-week trial, plus free postage and a digital scale.
ZipRecruiter: Find the right employees for your workplace with ZipRecruiter. Try it FOR FREE at this exclusive web address.
Nutrafol: For FIFTEEN DOLLARS OFF go to https://nutrafol.com/men/ with promo code MAJORITY.
Outer: See the difference at go.liveouter.com/MAJORITY. Plus, for a limited time, get $300 off and FREE shipping.
Sunset Lake CBD: Visit sunsetlakecbd.com.
Grove: Go to this link here today to get a free gift set worth up to fifty dollars with your first order. Plus, shipping is fast and FREE.
Headspace: Try this link, with discount code MAJORITY and get one month FREE of their entire mindfulness library.
StartMail: Start securing your email privacy with StartMail. Sign up today and you'll get 50% off your first year! Go to this link here for our special promotion!.
CozyEarth: Go to this link here and enter the special promo code MAJORITY at checkout to SAVE thirty-five percent now.