Putin Throws a Parade - The Friday AM Quickie 9/30/22
The vibes are not good. Except from Lizzo. She has good vibes. – Corey
Tell your friends to sign up for this M-F newsletter at AMQuickie.com!
THE BIG NEWS
Ukraine Warns of 'Very High' Nuclear Threat While Russia Opens Draft Offices at Border Crossings
There's a lot of competition for headline space, but big things are happening with Russia's war in Ukraine today and the consequences will be global. Apsiring Tsar Vladimir Putin will give a pomp-filled speech today at a Kremlin ceremony formally -- and, let's be clear, illegally -- annexing the occupied Ukrainian territories of Luhansk, Donetsk, Kherson and Zaporizhzhia. Russia's puppet governors will sign away Ukrainian territory following a bogus "referendum" held at gunpoint, with no legitimacy in Ukraine or internationally, which produced unbelievable results showing up to 99 percent in favor of joining Russia. United Nations Secretary-General Antonio Guterres yesterday called Russia's annexation of Ukrainian land a "dangerous escalation" with "no legal value" that "further jeopardize[s] the prospects for peace."
Also today, the UN Security Council will hold an emergency meeting at Russia's request to discuss the apparent sabotage of the Nordstream pipelines. Russia blames the U.S., without evidence -- although further accusations should be expected today. NATO yeterday affirmed its conclusion that the pipelines were sabotaged -- without naming any suspects -- and promised a "a united and determined response" to any attacks on member countries' infrastructure. The U.S. has not blamed Russia, but other countries, notably Poland, have (though, again, without real evidence). Sweden's Coast Guard discovered a fourth leak in the pipelines the other day, possibly rendering them "unusable forever." The only good pipeline is an unusable pipeline, if you ask me, but there's nothing to celebrate about this sabotage: the broken pipelines are spewing tons of greenhouse gases. What's more, experts are increasingly worried that the way the war might escalate at this stage, following Russia's draft, is by Putin making good on his threat to use nuclear weapons. Ukrainian officials yesterday declared the likelihood of a nuclear attack by Russia "very high." Let's hope they're wrong, because if this war goes nuclear, it's hard to see how we avoid a world war.
In related developments, the U.S. Senate yesterday passed a bill to provide another multi-billion military aid package for Ukraine (and avert a government shutdown). Meanwhile, the Pentagon is establishing a new command based at the U.S. Army base in Wiesbaden, Germany, dedicated to supporting Ukraine, which is another sign that America expects a prolonged conflict. Finally, federal prosecutors yesterday charged a U.S. Army Major and their spouse, a Johns Hopkins doctor, with conspiracy after they allegedly supplied military medical records to an undercover FBI agent posing as a Russian spy. Allegedly their stated motive was "patriotism toward Russia," which is a dubious thing to express at a time when thousands of Russian citizens subject to Putin's classified draft order are trying to escape the country to avoid fighting in an unjust war of conquest.
MORE STORIES TO WATCH
Florida Death Toll Expected to Rise in Storm's Wake
The scope of the damage left by Hurricane Ian in Florida started to become clear yesterday as the latest climate disaster moved on to South Carolina. Thousands of people in Florida were trapped by flooding and in need of rescue. Thousands more were evacuated from nursing homes and hospitals. Across the state, 2.7 million utility customers, or 1 in 4 overall, lost power. Twelve people were reported dead as of yesterday afternoon but that number was set to rise dramatically as rescuers dug through the rubble in hard-hit Fort Myers; President Joe Biden warned to expect "substantial loss of life." A section of causeway connecting the mainland to Sanibel Island was wiped out. The New York Times reports that fewer than one in five homes in counties that issued evacuation orders were covered by the National Flood Insurance Program, so a lot of people whose homes were damaged or destroyed are going to be S.O.L.
Lula Lead Over Bolsonaro Grows Ahead of Brazil Election
The first round of voting in Brazil's presidential election takes place Sunday. Incumbent fascist Jair Bolsonaro faces leftist former President Luiz Inácio Lula da Silva (and nine other candidates with only marginal support). As the Associated Press and Al Jazeera report, polls show Lula with such a sizable lead that he could possibly win in the first round, eliminating the need for a runoff election. Bolsonaro, meanwhile, is taking a page from Donald Trump and casting doubt on the electoral process without any evidence. There are fears he may attempt a coup d'etat with the help of his increasingly violent supporters, who, as Der Spiegel reports, rushed to arm themselves after Bolsonaro loosened up the gun laws. The leader of a union of electoral workers says any attempted coup is unlikely to succeed, but is concerned enough to have called for a ban on carrying guns on election day.
QUICKEST QUICKIES
SOME NUMBER
54
That's how many environmental activists and Indigenous land defenders were killed in Mexico last year, according to Global Witness, more than in any other country. Worldwide, 200 such activists were killed in 2021.
ON THE SHOW TODAY
9/30: It's Casual Friday! Sam speaks with David Dayen, executive editor at The American Prospect, to break down the week in news. Then, Sam and Emma are joined by Francesca Fiorentini, host of The Bitchuation Room podcast!
DON'T MISS MR CLIPS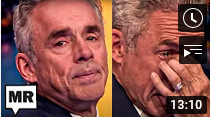 This is performative, right? Or is he just as thin-skinned as he seems?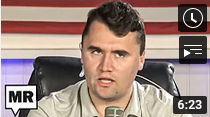 What a bootlicker, cripes.
PARTING WORDS
"Congrats man! Awesome news. Miss you over at the firm. We will keep your seat warm if you ever want to return!"
-- A senior vice president and managing director at the Washington, D.C. lobbying firm Wexler Walker, writing in a June 2017 email to Donald Trump's Acting Homeland Security Secretary, Chad Wolf, who was sharing the news of his government promotion to former lobbyist colleagues. Citizens for Responsibility and Ethics in Washington, which obtained and published the email, calls it "one of the clearest examples of the dangers of the revolving door" that proves "just how swampy the Trump administration was."
Quickie Discount Code Corner
Hey check it out! Stuff on sale!
IAC Laser Engraving: IAC Laser Engraving is a Leftist-owned Worker Collective started by long time listener, Ryan Lubin in September of 2021. Visit iaclasers.com to order your custom item today and  enter in Coupon Code: "MAJORITY10" at purchase to receive a 10% discount on their AMAZING products."
Established Titles: Get an amazing gift for your dad this Father's Day! Go to https://establishedtitles.com/majority and get 10% off today.
ExpressVPN: Secure your online data TODAY by visiting this link. That's https://www.expressvpn.com/majority and you can get an extra three months FREE.
Fast Growing Trees: Go to this link right now, and you'll get FIFTEEN PERCENT OFF your entire order.
Ritual: Get key nutrients without the B.S. Ritual is offering our listeners 10% off during your first three months. Visit here to start your Ritual today.
Aura: Protect yourself from America's fastest-growing crime. Try Aura for 14 days for free: https://aura.com/majority
Quip: If you go to this link RIGHT NOW, you'll get your first refill FREE.
Shopify: Go to this link here for a FREE fourteen-day trial and get full access to Shopify's entire suite of features.
LiquidIV: You can get 25% off when you go to liquidiv.com and use code MAJORITYREP at checkout.
Stamps.com: Start mailing and shipping with stamps.com, and keep more money in your pocket every day. Sign up with promo code MAJORITYREPORT for a special offer that includes a 4-week trial, plus free postage and a digital scale.
ZipRecruiter: Find the right employees for your workplace with ZipRecruiter. Try it FOR FREE at this exclusive web address.
Nutrafol: For FIFTEEN DOLLARS OFF go to https://nutrafol.com/men/ with promo code MAJORITY.
Outer: See the difference at go.liveouter.com/MAJORITY. Plus, for a limited time, get $300 off and FREE shipping.
Sunset Lake CBD: Visit sunsetlakecbd.com.
Grove: Go to this link here today to get a free gift set worth up to fifty dollars with your first order. Plus, shipping is fast and FREE.
Headspace: Try this link, with discount code MAJORITY and get one month FREE of their entire mindfulness library.
StartMail: Start securing your email privacy with StartMail. Sign up today and you'll get 50% off your first year! Go to this link here for our special promotion!.
CozyEarth: Go to this link here and enter the special promo code MAJORITY at checkout to SAVE thirty-five percent now.