No Law Says a Senator Needs to Be Mentally Fit to Serve - The Wednesday AM Quickie 1/11/23
My cat refuses to accept that he's on a diet and that it's for his own good. Instead, he has decided to try to drive me crazy until I feed him as much as he wants, whenever he wants. Honestly it isn't a bad strategy. - Corey
Tell your friends to sign up for this M-F newsletter at AMQuickie.com!
THE BIG NEWS
Katie Porter's Ambition Just Did the Public a Service
Some people criticized the timing of this announcement, what with the deadly storms and all, but I say there's never a bad time to take on the gerontocracy. California Democratic Rep. Katie Porter -- whose memorable performances in hearings won her a following among progressives as well as centrists -- yesterday launched her 2024 campaign for the U.S. Senate seat occupied by 89-year-old Dianne Feinstein. "California needs a warrior in Washington," Porter said. "It's time for new leadership in the U.S. Senate."
Feinstein's cognitive decline, long an open secret on Capitol Hill, became widely known last year after the San Francisco Chronicle reported the extent of her condition, including failures to recognize longtime Senate colleagues or comprehend new issues. Despite her rapidly deteriorating memory, Feinstein's staff have kept her office running and maintained their own powerful positions by engaging in what might be called elder abuse if the situation was happening to, say, an actor like Bruce Willis as opposed to a politician. Feinstein doesn't give many interviews these days because it's no longer possible to conceal her condition, but she and her staff have rejected all calls for her to retire. And they are still taking that line following Porter's announcement. Per Politico:
Staff for California Democratic Sen. Dianne Feinstein said in a statement Tuesday following Porter's announcement that "everyone is of course welcome to throw their hat in the ring," and that she'll lay out her plans for 2024 "at the appropriate time."
Other California Democrats have been eyeing Feinstein's seat, including Rep. Barbara Lee, whom Gov. Gavin Newsom has suggested he would appoint in the event Feinstein steps down. Lee told the Washington Post following Porter's announcement that "California deserves a senator with a record of accomplishment and a progressive vision," emphasizing her bona fides while noting she (unlike Porter?) was "focused on helping Californians stay safe in this extreme weather." An anonymous somebody from Rep. Adam Schiff's camp made the point more sharply to a Los Angeles Times reporter, saying "It's f*cking crazy that [Porter] would announce in the middle of a natural disaster. There are 15 people dead." (Make that 16: story below.)
I think this is empty grandstanding and these people are just mad they didn't seize the first mover advantage. Porter may or may not be the best candidate to replace Feinstein, but she deserves kudos for being the first elected Democrat from America's most populous state to take action to end an intolerable situation: that is, 40 million people being represented by an essentially anonymous clique of operatives standing in for an octogenarian who no longer has the capacity to make important decisions. Like in a disaster. Three cheers for competitive primaries!
MORE STORIES TO WATCH
New Biden Student Loan Plan Seeks to Encourage Repayment
With his partial student debt cancellation policy tied up in the courts, President Joe Biden's Education Department is shifting its focus to lowering borrowers' monthly payments. A "student loan safety net" announced yesterday offers also includes a promise that unpaid interest will no longer be added to borrowers' outstanding balances. Per the Associated Press:
Under existing plans, monthly payments are capped at 10% of a borrower's discretionary income, and those earning less than $20,400 a year aren't required to make payments. The new proposal would cap payments for undergraduate loans at 5% of borrowers' discretionary pay, cutting their bills in half, and require payments only for those who earn more than about $30,000 a year.
There's a big difference between forgiving predatory debt and encouraging people to make payments they can't really afford -- and this plan will do nothing to bring down college tuition. That said, making the terms less punishing is a good thing.
Another New Year, Another Deadly Billion-Dollar Disaster
Yesterday climate scientists in Europe warned that the last eight years were the warmest on record, and the National Oceanic and Atmospheric Administration reported that 18 extreme weather events last year cost the U.S. at least $1 billion each, causing a total of $165 billion in damage, and killing at least 474 people. "Climate change is supercharging many of these extremes that can lead to billion-dollar disasters," NOAA climatologist Adam Smith told the Associated Press. Meanwhile in California, the confirmed death toll from the intense storms Jack told you about yesterday rose to 16 people, not counting a missing 5-year-old boy swept away by floodwaters. More than 200,000 people are without power, the Los Angeles Times reports. Another atmospheric river is forecast to hit northern California today, with rains continuing through the weekend.
QUICKEST QUICKIES
SOME NUMBER
5 million
That's how many children around the world died before their fifth birthday in 2021, according to new figures from the United Nations. Most of the deaths were preventable, owing to a lack of healthcare as well as mothers enduring poverty, hunger, and homelessness.
ON THE SHOW TODAY
1/11: Sam and Emma (in her triumphant return!) are joined by Matt Duss, visiting scholar at the Carnegie Endowment for International Peace, to discuss his recent piece in The New Republic co-authored with Steven Wertheim, "A Better Biden Doctrine." Then, they're joined by Sarah Miller, executive director and founder of the American Economic Liberties Project, to discuss the Biden Administration's recent decision to limit corporations' abilities to use non-compete clauses on their workers.
DON'T MISS MR CLIPS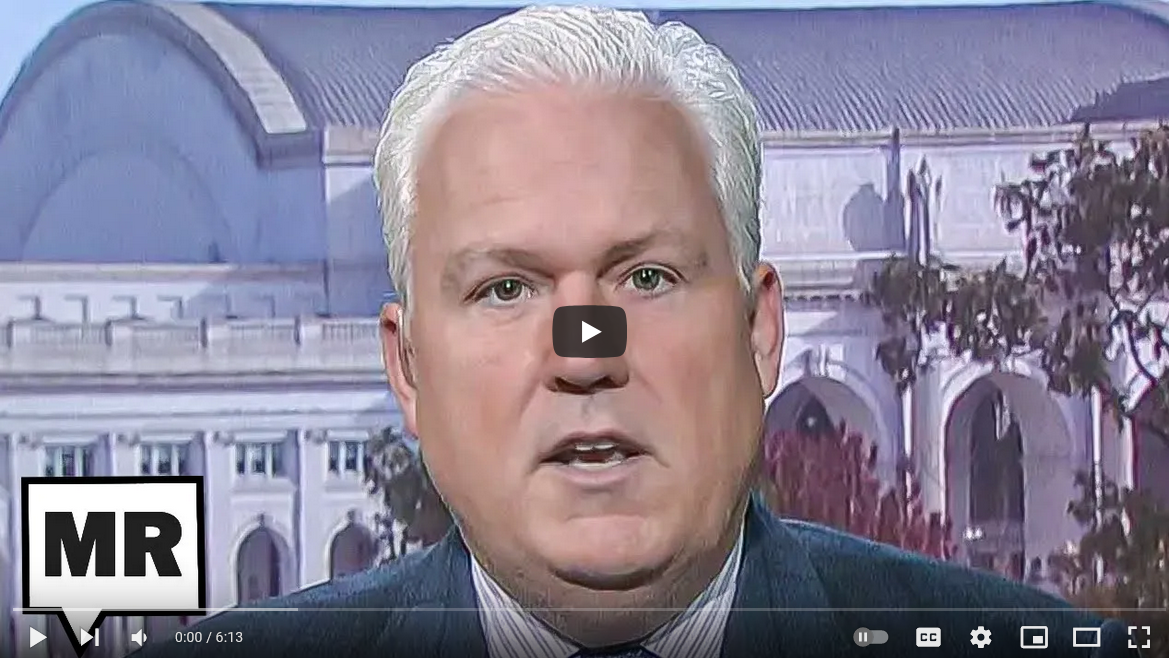 I missed this when it broke last week but Sam will bring you up to speed.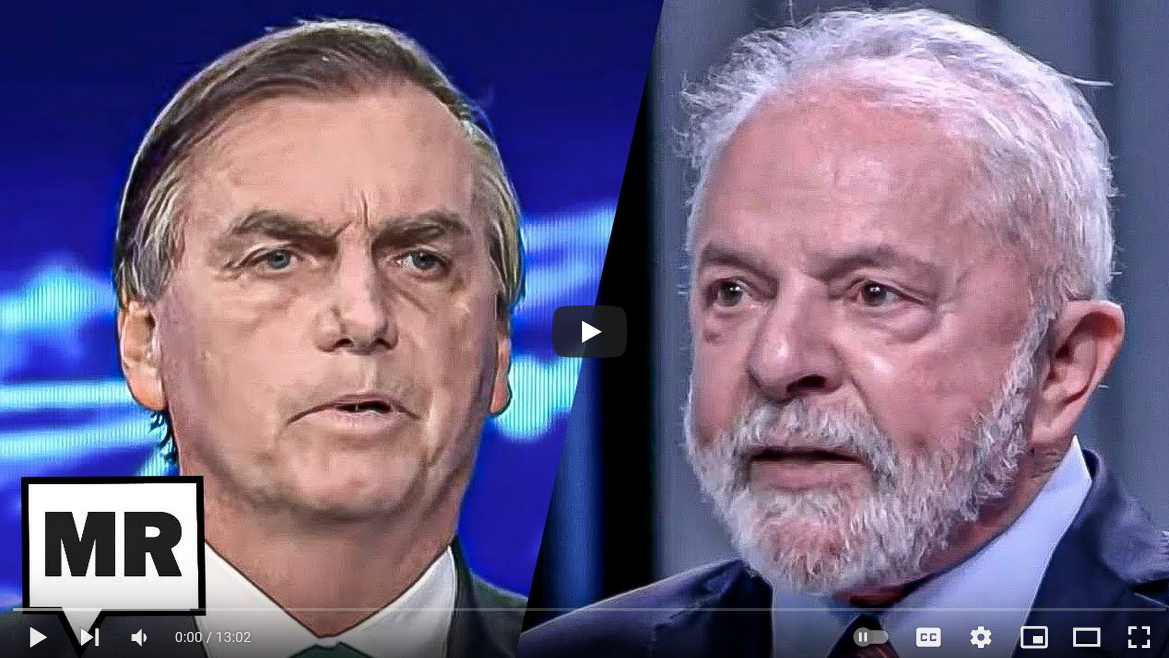 Crowds in Brazil are chanting "no amnesty!"
PARTING WORDS
"Kevin McCarthy owns George Santos. If George Santos wasn't seated, what would the math have been for Speaker McCarthy?"
-- House Democratic caucus chair Rep. Pete Aguilar of California, speaking of the new Republican House Speaker's political debt to the fabulist freshman from New York. Democratic members of New York's Congressional delegation yesterday called for a House Ethics Committee investigation of Santos.
Quickie Discount Code Corner
Hey check it out! Stuff on sale!
IAC Laser Engraving: IAC Laser Engraving is a Leftist-owned Worker Collective started by long time listener, Ryan Lubin in September of 2021. Visit iaclasers.com to order your custom item today and  enter in Coupon Code: "MAJORITY10" at purchase to receive a 10% discount on their AMAZING products."
ExpressVPN: Secure your online data TODAY by visiting this link. That's https://www.expressvpn.com/majority and you can get an extra three months FREE.
Fast Growing Trees: Go to this link right now, and you'll get FIFTEEN PERCENT OFF your entire order.
Ritual: Get key nutrients without the B.S. Ritual is offering our listeners 10% off during your first three months. Visit here to start your Ritual today.
Aura: Protect yourself from America's fastest-growing crime. Try Aura for 14 days for free: https://aura.com/majority
ZBiotics: Go to https://thld.co/zbiotics_majority_0722  and get 15% off your first order of ZBiotics Pre-Alcohol Probiotic by using my code MAJORITY at checkout. ‌‌‌‌HoldOn Bags: HoldOn plant-based compostable kitchen/trash bags: Get 20% OFF with code MAJORITY at https://holdonbags.com/majority
StoryWorth: StoryWorth is an online service that helps every other figure in your life share stories through thought-provoking questions about their memories and personal thoughts. Get started right away with no shipping required by going to https://storyworth.com/majority you'll get $10 of your first purchase!
Henson Shaving: Go to https://hensonshaving.com/majority  and use code MAJORITY for a free 100-pack of blades!
Quip: If you go to this link RIGHT NOW, you'll get your first refill FREE.
Shopify: Go to this link here for a FREE fourteen-day trial and get full access to Shopify's entire suite of features.
LiquidIV: You can get 25% off when you go to liquidiv.com and use code MAJORITYREP at checkout.
Stamps.com: Start mailing and shipping with stamps.com, and keep more money in your pocket every day. Sign up with promo code MAJORITYREPORT for a special offer that includes a 4-week trial, plus free postage and a digital scale.
ZipRecruiter: Find the right employees for your workplace with ZipRecruiter. Try it FOR FREE at this exclusive web address.
Nutrafol: For FIFTEEN DOLLARS OFF go to https://nutrafol.com/men/ with promo code MAJORITY.
Outer: See the difference at go.liveouter.com/MAJORITY. Plus, for a limited time, get $300 off and FREE shipping.
Sunset Lake CBD: Visit sunsetlakecbd.com.
Grove: Go to this link here today to get a free gift set worth up to fifty dollars with your first order. Plus, shipping is fast and FREE.
Headspace: Try this link, with discount code MAJORITY and get one month FREE of their entire mindfulness library.
StartMail: Start securing your email privacy with StartMail. Sign up today and you'll get 50% off your first year! Go to this link here for our special promotion!.
CozyEarth: Go to this link here and enter the special promo code MAJORITY at checkout to SAVE thirty-five percent now.