Poland Calls NATO Meeting After Deadly Explosion - The Wednesday AM Quickie 11/16/22
I'm not sure what happens next, but the election results gave me hope.  – Corey
Tell your friends to sign up for this M-F newsletter at AMQuickie.com!
THE BIG NEWS
Murky Details Behind Explosion That Killed Polish Civilians
Russia fired approximately 100 missiles at Ukraine yesterday in what the New York Times called "one of the broadest aerial attacks since the invasion began" in February. The attacks knocked out power in the capital, Kyiv, and across the country, killing at least one person. As scary as that is, this story gets worse, and more scary for everyone: two people were killed in a Polish village near the Ukraine border, Przewodow, following one or more explosions at a granary, reportedly caused by one or more projectiles. Early reports in the Polish press were vague, but a U.S. intelligence official told reporters that the explosion was caused by Russian rockets that may have gone astray. As Poland's top leaders convened a "crisis" meeting with the country's National Security Council, Russia's Defense Ministry denied striking targets near the Ukrainian-Polish border, saying any blame cast its way was a "deliberate provocation."
Then, late last night, multiple anonymous U.S. officials told the Associated Press that the deadly incident may have been a Ukrainian mishap:
Three U.S. officials said preliminary assessments suggested the missile was fired by Ukrainian forces at an incoming Russian one amid the crushing salvo against Ukraine's electrical infrastructure Tuesday. The officials spoke on condition of anonymity because they were not authorized to discuss the matter publicly.
Whether or not that proves true, this could turn out to be a very big deal. Unlike Ukraine, Poland is a member of the NATO military alliance. Member states, including the U.S., are obliged to defend one another in the event that any one is attacked. Senate Foreign Relations Chair Bob Menendez, Democrat of New Jersey, told Politico that he hoped Russia would apologize quickly for the inadvertent loss of life. He noted that the incident "brings into question Article 5" of the NATO charter, which holds that "an armed attack against one or more of them in Europe or North America shall be considered an attack against them all." As of last night, the Polish government was ready to invoke NATO Article 4, which calls for consultation among members whenever "the territorial integrity, political independence or security of any of the Parties is threatened."
President Joe Biden spoke directly to Polish President Andrzej Duda yesterday to discuss the situation. Then he called an emergency meeting of G7 leaders at the ongoing G20 summit in Bali, Indonesia. Then he told reporters it was "unlikely in the lines of the trajectory that it [any missile] was fired from Russia."
Even if it turns out Russian missiles landed in Poland and killed Polish citizens, that doesn't mean World War III kicks off without a vote. Per Politico,
the exact details and motivations of a strike would affect the possibility or scale of any NATO response. In other words, if the incident was determined to be unintentional, the military alliance may choose to avoid a response that would risk escalating the conflict.
An intentional Russian strike on Poland wouldn't make a lot of sense, given that Russia's military has proven unable to hold on to the Ukrainian territory it captured. However, the invasion itself didn't make a lot of sense, either – and yesterday's salvos on Ukraine also knocked out power in Moldova. The world will be watching closely in the coming days what facts are established about what exactly happened in Przewodow, and how each countries that's involved responds.
MORE STORIES TO WATCH
Post-Midterms Miscellany: Slim House GOP Majority Likely
With a Whimper, Unindicted Criminal Launches 2024 Campaign
Donald Trump announced his third campaign for the presidency last night in a "rambling hourlong address" from Mar-a-Lago, a little over a week after voters rejected the far-right election deniers he backed in the midterms, and one day after the New York Times reported he had struck a deal with one of the largest real estate companies in Saudi Arabia to build a golf resort in Oman in a callous demonstration of his corruption. More than two dozen Republican officials and operatives told NBC News that Trump "doomed" their chances in swing states this year, while a News Corp executive told a British newspaper that Fox News owner Rupert Murdoch would not back Trump's new bid for the White House, with his eldest son and heir apparent favoring Florida GOP Gov. Ron DeSantis as "a sanitised version of Donald." Finally, the Washington Post reports that Trump's announcement "could complicate the decision-making" around criminal investigations into his conduct, such as the stolen documents case and his Jan. 6, 2021 coup attempt, and lead to the appointment of a special counsel.
QUICKEST QUICKIES
SOME NUMBER
8 billion
That's the human population of the planet Earth, according to the latest estimates from the United Nations.
ON THE SHOW TODAY
11/16: Sam hosts Ari Berman, author at Mother Jones, to discuss his the midterm elections and his recent piece "How Wisconsin Became the GOP's Laboratory for Dismantling Democracy". Then, Sam is joined by Aaron Kleinman, director of research for the States Project at Future Now, to discuss how Democrats did in the midterms at the state level across the country.
DON'T MISS MR CLIPS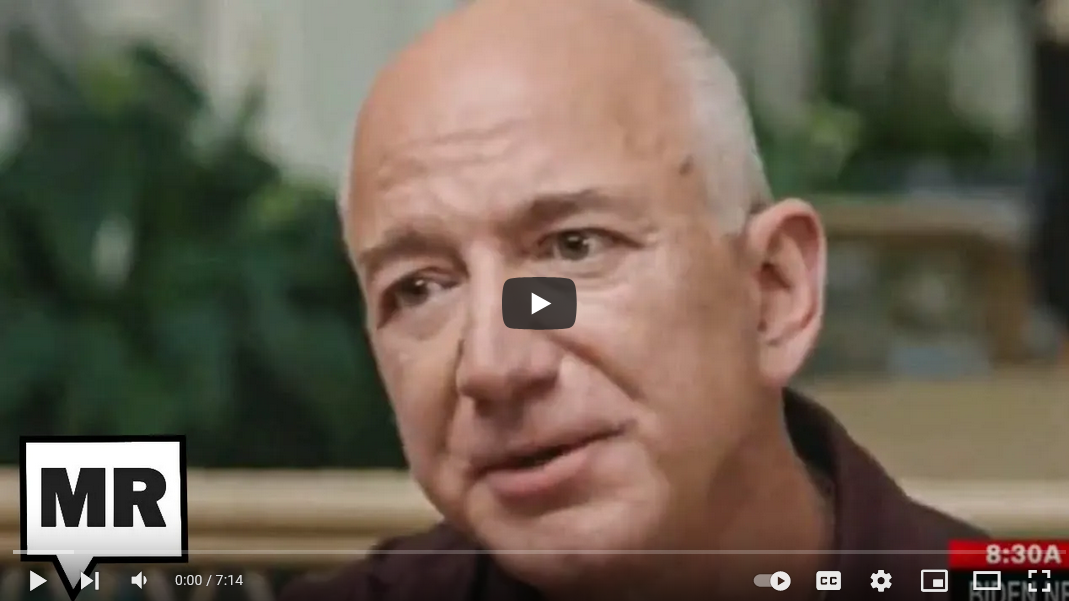 Here's CNN doing free PR for a billionaire.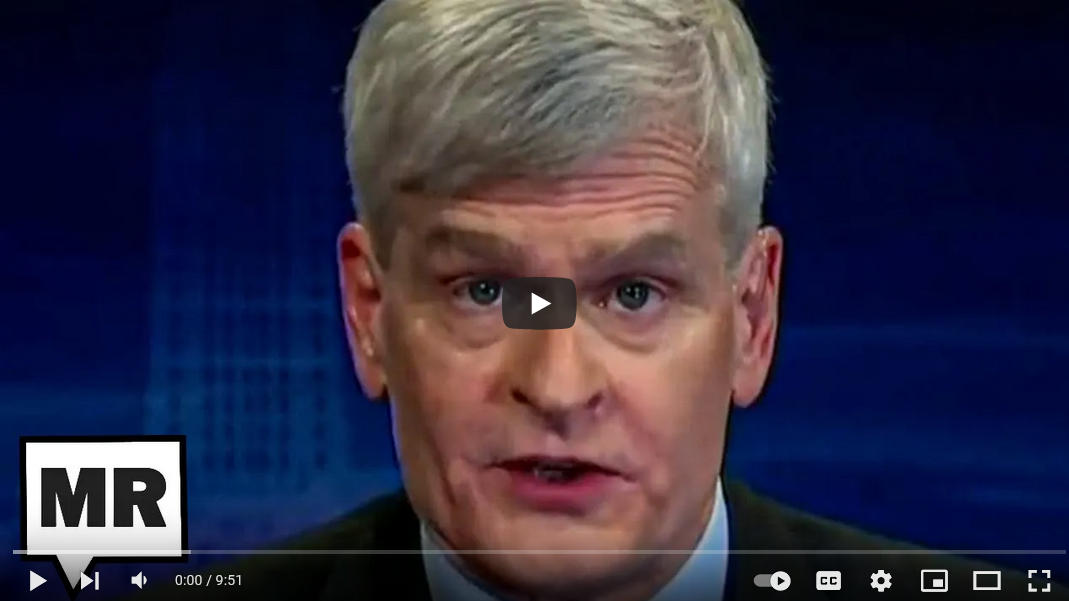 My "definitely not a cult member" T-shirt has a lot of people asking questions already answered by the T-shirt.
PARTING WORDS
"If you tell people that voting is hard, or voter fraud is rampant, or elections are rigged, it doesn't make people more likely to participate. Why would you want to play a game you thought was rigged?"
-- David Becker, executive director of the Center for Election Innovation and Research, explaining to the New York Times how Trumpist election denial propaganda seems to have hurt Republican turnout in the midterms.
Quickie Discount Code Corner
Hey check it out! Stuff on sale!
IAC Laser Engraving: IAC Laser Engraving is a Leftist-owned Worker Collective started by long time listener, Ryan Lubin in September of 2021. Visit iaclasers.com to order your custom item today and  enter in Coupon Code: "MAJORITY10" at purchase to receive a 10% discount on their AMAZING products."
Established Titles: Get an amazing gift for your dad this Father's Day! Go to https://establishedtitles.com/majority and get 10% off today.
ExpressVPN: Secure your online data TODAY by visiting this link. That's https://www.expressvpn.com/majority and you can get an extra three months FREE.
Fast Growing Trees: Go to this link right now, and you'll get FIFTEEN PERCENT OFF your entire order.
Ritual: Get key nutrients without the B.S. Ritual is offering our listeners 10% off during your first three months. Visit here to start your Ritual today.
Aura: Protect yourself from America's fastest-growing crime. Try Aura for 14 days for free: https://aura.com/majority
Quip: If you go to this link RIGHT NOW, you'll get your first refill FREE.
Shopify: Go to this link here for a FREE fourteen-day trial and get full access to Shopify's entire suite of features.
LiquidIV: You can get 25% off when you go to liquidiv.com and use code MAJORITYREP at checkout.
Stamps.com: Start mailing and shipping with stamps.com, and keep more money in your pocket every day. Sign up with promo code MAJORITYREPORT for a special offer that includes a 4-week trial, plus free postage and a digital scale.
ZipRecruiter: Find the right employees for your workplace with ZipRecruiter. Try it FOR FREE at this exclusive web address.
Nutrafol: For FIFTEEN DOLLARS OFF go to https://nutrafol.com/men/ with promo code MAJORITY.
Outer: See the difference at go.liveouter.com/MAJORITY. Plus, for a limited time, get $300 off and FREE shipping.
Sunset Lake CBD: Visit sunsetlakecbd.com.
Grove: Go to this link here today to get a free gift set worth up to fifty dollars with your first order. Plus, shipping is fast and FREE.
Headspace: Try this link, with discount code MAJORITY and get one month FREE of their entire mindfulness library.
StartMail: Start securing your email privacy with StartMail. Sign up today and you'll get 50% off your first year! Go to this link here for our special promotion!.
CozyEarth: Go to this link here and enter the special promo code MAJORITY at checkout to SAVE thirty-five percent now.House GOP Renominates Rep. Kevin McCarthy as Party Leader The California Republican kept his power position by a vote of 188-31, though a final vote for House Speaker won't come until the new Congress convenes in January. via the Associated Press.
Control of House Comes Down to California Races Of the 14 uncalled House races, 10 as of yesterday were in California. via Politico.
Democrat Katie Hobbs Defeats MAGA Loon Kari Lake for Arizona Governor Lake, who has cast doubt on the results, relied on Trump advisers including former Director of National Intelligence Ric Grenell. via the New York Times and the Washington Post.
Texas Democratic Rep. Henry Cuellar Confirms GOP Tried to Recruit Him The conservative Democrat says a GOP lawmaker and "a couple folks on K Street" (consultants or lobbyists) tried to persuade him to beef up the likely GOP majority next year. via the Post.