Senate Passes Gay Marriage Bill - The Thursday AM Quickie 11/17/22
I can't say I'm thrilled about being caught in winter's frigid grasp, but the snow sure is pretty. – Corey
Tell your friends to sign up for this M-F newsletter at AMQuickie.com!
THE BIG NEWS
Political Grab Bag and Post-Midterms Miscellany
There wasn't really a main story driving the news yesterday but there were a ton of significant political headlines.
MORE STORIES TO WATCH
Poland: Missile Might've Been Ukraine's, But Russia Is to Blame
The full facts are not yet in, but here's the latest: Yesterday Polish President Andrzej Duda said that the missile that hit a village near the border with Ukraine on Tuesday, killing two farm workers, was "most likely" an "unfortunate accident." Specifically, he said it may have been a stray Ukrainian air defense missile fired during heavy Russian bombardment. Ukrainian President Volodymyr Zelenskyy, meanwhile, said he had "no doubt that it was not our missile," but then added that if the projectile was Ukrainian, "then I want that evidence," and if the evidence implicates Ukraine, "then we need to apologize." To that end, Ukraine has requested "immediate access" to the blast site. NATO Secretary General Jens Stoltenberg said that even if the missile was fired from Ukraine in an attempt to knock incoming Russian missiles out of the air, "this is not Ukraine's fault. Russia bears the ultimate responsibility." Indeed, all of this death is unnecessary.
Most Depressing World Cup Ever Hasn't Even Started Yet
Qatar's $220 billion public relations campaign, otherwise known as the 2022 Qatar World Cup, kicks off on Sunday. Some players will be wearing black shirts as a symbol of mourning for migrant construction workers who died building facilities for the games. As the New York Times reports, the official death toll of workers involved in preparations for the games is 37, but human rights groups say the real number is in the thousands. Meanwhile, the Guardian reports that Qatar's "preventive security department" is arresting gay Qataris and promising them "safety from physical torture in exchange for helping the authorities to track down other LGBTQ+ people in the country." Gay soccer fans who choose to visit for the tournament will supposedly not be persecuted by the authorities -- but can such assurances be trusted? Organizers of the games apologized yesterday after some security guards in Doha got physical with a Dutch television crew during a live broadcast. The journalists waved their filming permits, but having all the right paperwork didn't stop them from getting manhandled.
QUICKEST QUICKIES
SOME NUMBER
49 million
That's how many turkeys and other poultry have died due to avian flu across the U.S. this year, according to government statistics, helping to drive the average cost of a frozen Thanksgiving hen up 28 percent from last November.
ON THE SHOW TODAY
11/17: Emma hosts Leslie Kern, professor of geography, environment, women's and gender studies at Mount Allison University, to discuss her recent book Gentrification Is Inevitable and Other Lies.
DON'T MISS MR CLIPS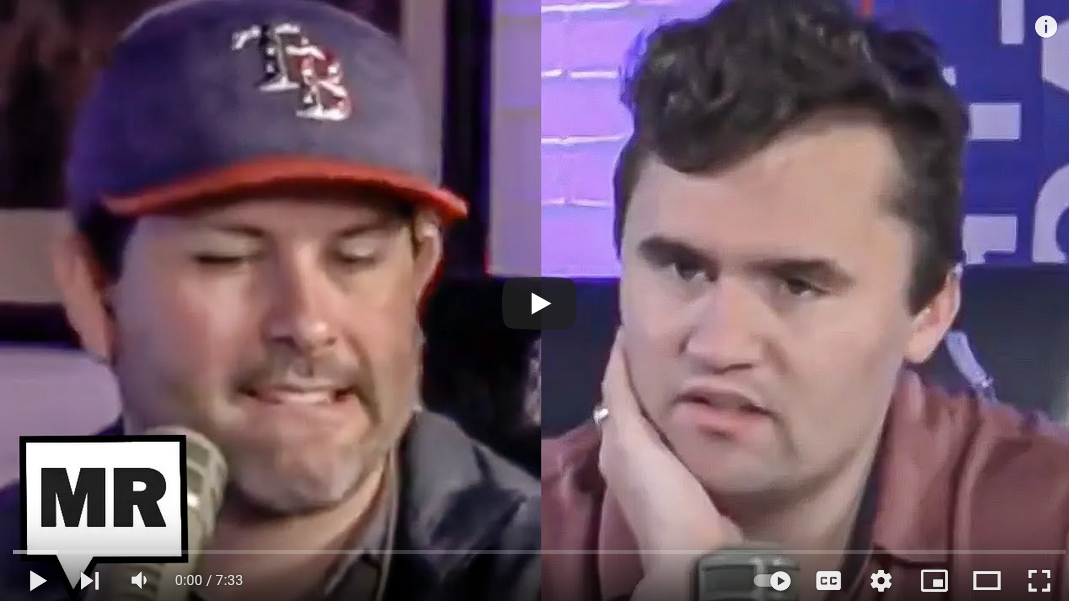 "We wonder now if we were in an echo chamber." LOL.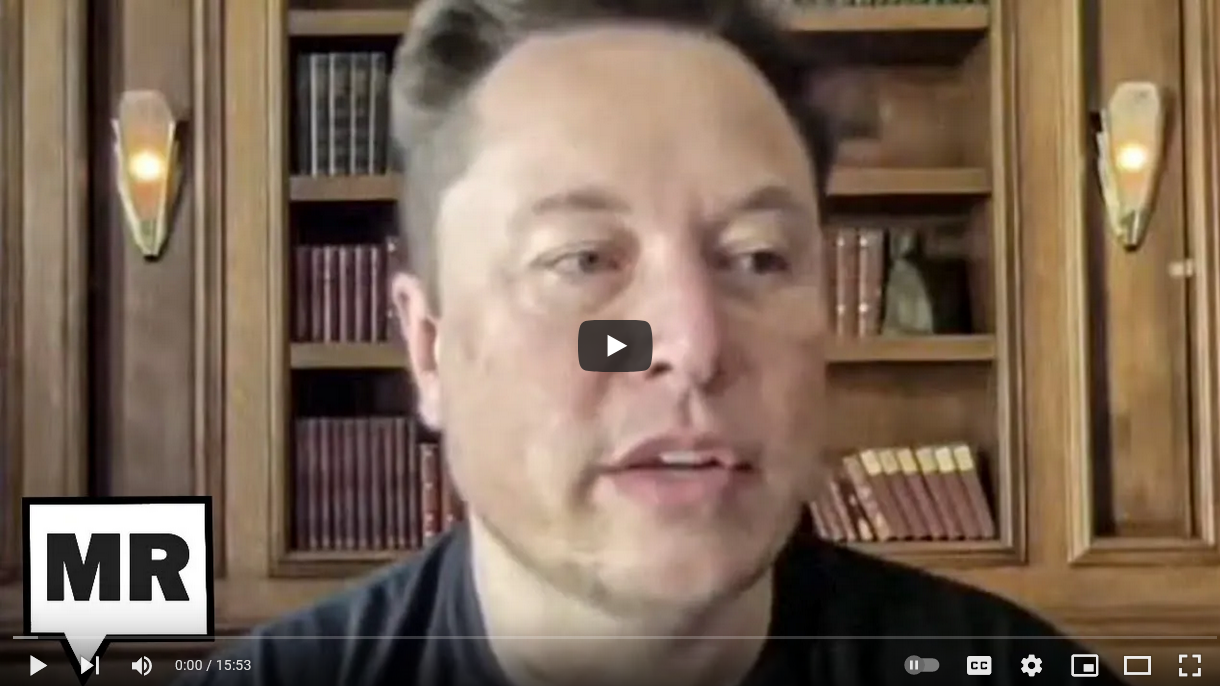 And guess who pays for SpaceX to do business? Taxpayers. You!
PARTING WORDS
"We still legislate around here. Maybe he thinks his money and his mouth insulate him from accountability. But I'm willing to test that out."
-- Massachusetts Democratic Sen. Elizabeth Warren, speaking to Politico about the prospect of dragging obnoxious billionaire Elon Musk before Congress to answer questions about Saudi financing behind his Twitter acquisition, and perhaps other shenanigans such as his egregiously inflated pay at Tesla.
Quickie Discount Code Corner
Hey check it out! Stuff on sale!
IAC Laser Engraving: IAC Laser Engraving is a Leftist-owned Worker Collective started by long time listener, Ryan Lubin in September of 2021. Visit iaclasers.com to order your custom item today and  enter in Coupon Code: "MAJORITY10" at purchase to receive a 10% discount on their AMAZING products."
Established Titles: Get an amazing gift for your dad this Father's Day! Go to https://establishedtitles.com/majority and get 10% off today.
ExpressVPN: Secure your online data TODAY by visiting this link. That's https://www.expressvpn.com/majority and you can get an extra three months FREE.
Fast Growing Trees: Go to this link right now, and you'll get FIFTEEN PERCENT OFF your entire order.
Ritual: Get key nutrients without the B.S. Ritual is offering our listeners 10% off during your first three months. Visit here to start your Ritual today.
Aura: Protect yourself from America's fastest-growing crime. Try Aura for 14 days for free: https://aura.com/majority
Quip: If you go to this link RIGHT NOW, you'll get your first refill FREE.
Shopify: Go to this link here for a FREE fourteen-day trial and get full access to Shopify's entire suite of features.
LiquidIV: You can get 25% off when you go to liquidiv.com and use code MAJORITYREP at checkout.
Stamps.com: Start mailing and shipping with stamps.com, and keep more money in your pocket every day. Sign up with promo code MAJORITYREPORT for a special offer that includes a 4-week trial, plus free postage and a digital scale.
ZipRecruiter: Find the right employees for your workplace with ZipRecruiter. Try it FOR FREE at this exclusive web address.
Nutrafol: For FIFTEEN DOLLARS OFF go to https://nutrafol.com/men/ with promo code MAJORITY.
Outer: See the difference at go.liveouter.com/MAJORITY. Plus, for a limited time, get $300 off and FREE shipping.
Sunset Lake CBD: Visit sunsetlakecbd.com.
Grove: Go to this link here today to get a free gift set worth up to fifty dollars with your first order. Plus, shipping is fast and FREE.
Headspace: Try this link, with discount code MAJORITY and get one month FREE of their entire mindfulness library.
StartMail: Start securing your email privacy with StartMail. Sign up today and you'll get 50% off your first year! Go to this link here for our special promotion!.
CozyEarth: Go to this link here and enter the special promo code MAJORITY at checkout to SAVE thirty-five percent now.House GOP Renominates Rep. Kevin McCarthy as Party Leader The California Republican kept his power position by a vote of 188-31, though a final vote for House Speaker won't come until the new Congress convenes in January. via the Associated Press.
Control of House Comes Down to California Races Of the 14 uncalled House races, 10 as of yesterday were in California. via Politico.
Democrat Katie Hobbs Defeats MAGA Loon Kari Lake for Arizona Governor Lake, who has cast doubt on the results, relied on Trump advisers including former Director of National Intelligence Ric Grenell. via the New York Times and the Washington Post.
Texas Democratic Rep. Henry Cuellar Confirms GOP Tried to Recruit Him The conservative Democrat says a GOP lawmaker and "a couple folks on K Street" (consultants or lobbyists) tried to persuade him to beef up the likely GOP majority next year. via the Post.