Pelosi to Step Down from Leadership - The Friday AM Quickie 11/18/22
Kari Lake is, as expected, refusing to concede that she lost the Arizona governor's race, but I refuse to concede that her performance is anything other than an audition for a place on Donald Trump's 2024 ticket. Have a nice weekend! Jack returns Monday. – Corey
Tell your friends to sign up for this M-F newsletter at AMQuickie.com!
THE BIG NEWS
Overdue End of an Era: Pelosi Will Be Speaker No More
Drawing applause from the House floor yesterday, Democratic leader Rep. Nancy Pelosi of California said in a speech that she would not seek reelection as House Speaker, declaring "the hour's come for a new generation to lead the Democratic caucus." Pelosi, who will keep her seat in Congress, has served as Democratic leader in the chamber since 2001 and won her first election as Speaker in 2007. Her achievement as the first woman elected to serve in either role should not be minimized, but the fact remains that she was frequently an enemy of Democratic party progressives and led efforts to prevent left-leaning Democrats from attaining power or advancing an agenda. Her favored successor as Democratic leader is New York Rep. Hakeem Jeffries, who has also been no friend to the left. Jeffries describes himself as a progressive but last year said "there will never be a moment where I bend the knee to hard-left democratic socialism."
It would've been nice if Pelosi had been defeated fair and square by a progressive leadership contender, but the reality is different. Pelosi's announcement comes mere weeks after a brutal hammer attack on her husband, Paul, in their San Francisco home, by a far-right conspiracy theorist who hoped to kidnap and torture her. And this horrific crime did play a role in her thinking. As the Los Angeles Times reports, "Pelsoi said last month's attack on her husband, Paul, was a factor in her decision, though the effect was to push her to remain in Congress, not leave.
"In an interview with a small group of reporters after her announcement, Pelosi said she didn't want to give her enemies the satisfaction of seeing her leave Congress after the attack."
And it's hard not to in some way admire that stubbornness. For all she did to undermine the left, Pelosi has been a top target of the right, which imagines her to be some kind of communist witch, and she always stood up to the onslaught. Her fighting spirit was caught on camera by her daughter Alexandra on Jan. 6, 2021, when Donald Trump attempted a coup d'etat and directed a violent mob to the Capitol. "I want to punch him out," Pelosi said. "I've been waiting for this. … I'm gonna punch him out, and I'm gonna go to jail, and I'm gonna be happy."
Hey, it's never too late pursue one's dreams. There will be plenty of time to catalogue Pelosi's failures as leader, but given the circumstances, it seems only gracious to allow that if her overriding ambition, in the twilight of her political career, is to sock Trump square in the nose, she should be cheered on toward achieving that goal. Go get 'im, Nancy! I'll chip in for your bail fund.
MORE STORIES TO WATCH
Midterms Miscellany
SpaceX Workers Sue Elon Musk as Vital Twitter Teams Bail
Twitter users were anticipating the imminent demise of the social networking site last night after critical engineering teams resigned en masse rather than accept new owner Elon Musk's "hardcore" new terms of employment. In a sign of desperation, Musk reportedly shut off employee access to company facilities until at least Nov. 21. Meanwhile, the New York Times reports that Musk's SpaceX, a contractor for NASA and the Pentagon, fired nine workers who raised concerns about the obnoxious billionaire's behavior, including alleged sexual harrassment. This week eight of those workers filed unfair-labor-practice charges with the National Labor Relations Board, saying they were unjustly terminated. "SpaceX is Elon and Elon is SpaceX," an executive told workers who wrote a letter complaining about Musk's "harmful Twitter behavior." If that's the case, astronauts who trust their lives to SpaceX products should, like Twitter users and employees, be extremely concerned! Finally, a correction: Yesterday I said that Boeing, not SpaceX, built NASA's new Artemis I moon rocket. A reader wrote me to inform that while Boeing made one module for the craft, the European Space Agency built another; from what little digging I did subsequently, it seems many companies are involved in this massive endeavor, including a joint venture between Boeing and Northrop Grumman. Nevertheless, the historic Artemis launch is something Musk really can't claim credit for, as is his wont.
QUICKEST QUICKIES
SOME NUMBER
78 percent
That's how many pediatric hospital beds across the U.S. were full as of Wednesday, according to NBC News, citing "an unseasonally early surge of respiratory viruses among babies and toddlers, including RSV and the flu."
ON THE SHOW TODAY
11/18: It's Casual Friday! Sam and Emma host Heather Digby Parton, contributing writer at Salon.com and proprietor of the blog Hullabaloo, to round up the week in news. Then, they are joined by the legendary RM Brown!
DON'T MISS MR CLIPS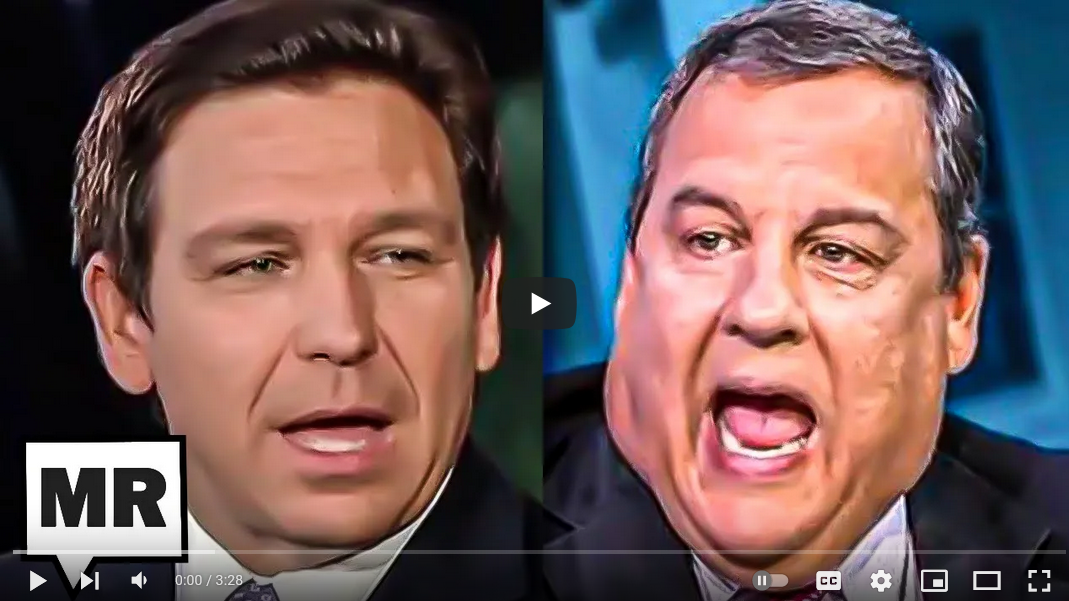 Sam explains why he expects Republicans to fall in line behind Trump sometime after Thanksgiving.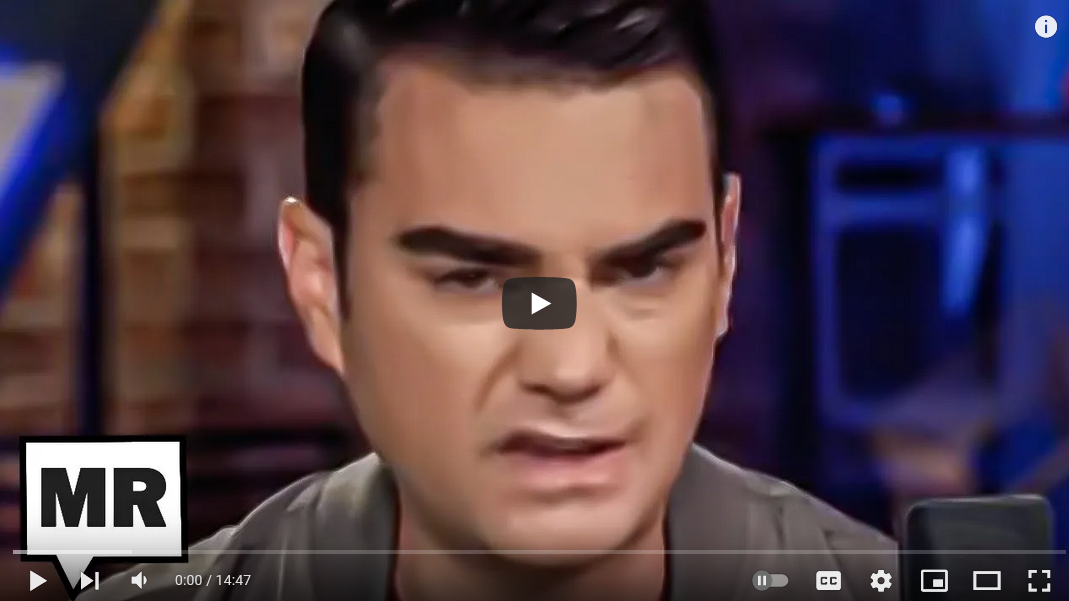 Regarding "male-male or female-female dyads": please calm down, fella.  
PARTING WORDS
"I don't know if you know, but vampires are some cool people, are they not? But let me tell you something that I found out: a werewolf can kill a vampire. Did you know that? I never knew that. So, I don't want to be a vampire any more. I want to be a werewolf."
-- Georgia Republican Senate candidate Herschel Walker, speaking to supporters in McDonough, outside Atlanta, on Wednesday, about a movie he saw on television called "Fright Night, Freak Night, or some type of night." The point, he concluded, was that "we gotta have faith." Gothca.
Quickie Discount Code Corner
Hey check it out! Stuff on sale!
IAC Laser Engraving: IAC Laser Engraving is a Leftist-owned Worker Collective started by long time listener, Ryan Lubin in September of 2021. Visit iaclasers.com to order your custom item today and  enter in Coupon Code: "MAJORITY10" at purchase to receive a 10% discount on their AMAZING products."
Established Titles: Get an amazing gift for your dad this Father's Day! Go to https://establishedtitles.com/majority and get 10% off today.
ExpressVPN: Secure your online data TODAY by visiting this link. That's https://www.expressvpn.com/majority and you can get an extra three months FREE.
Fast Growing Trees: Go to this link right now, and you'll get FIFTEEN PERCENT OFF your entire order.
Ritual: Get key nutrients without the B.S. Ritual is offering our listeners 10% off during your first three months. Visit here to start your Ritual today.
Aura: Protect yourself from America's fastest-growing crime. Try Aura for 14 days for free: https://aura.com/majority
Quip: If you go to this link RIGHT NOW, you'll get your first refill FREE.
Shopify: Go to this link here for a FREE fourteen-day trial and get full access to Shopify's entire suite of features.
LiquidIV: You can get 25% off when you go to liquidiv.com and use code MAJORITYREP at checkout.
Stamps.com: Start mailing and shipping with stamps.com, and keep more money in your pocket every day. Sign up with promo code MAJORITYREPORT for a special offer that includes a 4-week trial, plus free postage and a digital scale.
ZipRecruiter: Find the right employees for your workplace with ZipRecruiter. Try it FOR FREE at this exclusive web address.
Nutrafol: For FIFTEEN DOLLARS OFF go to https://nutrafol.com/men/ with promo code MAJORITY.
Outer: See the difference at go.liveouter.com/MAJORITY. Plus, for a limited time, get $300 off and FREE shipping.
Sunset Lake CBD: Visit sunsetlakecbd.com.
Grove: Go to this link here today to get a free gift set worth up to fifty dollars with your first order. Plus, shipping is fast and FREE.
Headspace: Try this link, with discount code MAJORITY and get one month FREE of their entire mindfulness library.
StartMail: Start securing your email privacy with StartMail. Sign up today and you'll get 50% off your first year! Go to this link here for our special promotion!.
CozyEarth: Go to this link here and enter the special promo code MAJORITY at checkout to SAVE thirty-five percent now.House GOP Renominates Rep. Kevin McCarthy as Party Leader The California Republican kept his power position by a vote of 188-31, though a final vote for House Speaker won't come until the new Congress convenes in January. via the Associated Press.
Control of House Comes Down to California Races Of the 14 uncalled House races, 10 as of yesterday were in California. via Politico.
Democrat Katie Hobbs Defeats MAGA Loon Kari Lake for Arizona Governor Lake, who has cast doubt on the results, relied on Trump advisers including former Director of National Intelligence Ric Grenell. via the New York Times and the Washington Post.
Texas Democratic Rep. Henry Cuellar Confirms GOP Tried to Recruit Him The conservative Democrat says a GOP lawmaker and "a couple folks on K Street" (consultants or lobbyists) tried to persuade him to beef up the likely GOP majority next year. via the Post.