Oligarchs Meddling in Media Again - The Friday AM Quickie 10/28/22
Brazil's runoff election between fascist Jair Bolsonaro and leftist Lula de Silva takes place Sunday. Fingers crossed. Jack returns Monday with the news. In the meantime, you can find me quoted in this piece in The Nation on an influential democracy-hater from Silicon Valley. – Corey
Tell your friends to sign up for this M-F newsletter at AMQuickie.com!
THE BIG NEWS
Social Media Giant Sells to Misinformation Agent
The celebrity gossip website TMZ -- not a super-reliable news source! -- jumped the gun yesterday and wrongly told its millions of followers that obnoxious rightwing billionaire "Elon Musk is officially Twitter's new daddy -- his multi-billion-dollar deal has closed." That was not true yesterday morning when TMZ reported it, but by yesterday evening, more reputable outlets like the Washington Post and the New York Times had reported, citing multiple sources, that the deal eventually did close. Which goes to show that on social media, being first and loudest is more important than being right. Musk's first move on taking over was to fire several top Twitter executives, including the one who decided to ban Donald Trump for spreading dangerous lies, and have them "hastily shuttled from the building." By completing the sale, Musk avoids a trial in Delaware that would have likely produced a similar result. Money talks.
The main thing to know about Musk is that he's a rich right-wing jerk who says a lot of things that aren't true. He said he would lay off 75 percent of Twitter's workforce when he buys the company, then backpedaled. He said he would end most content moderation on the platform, then told nervous advertisers that he doesn't want it to become a "free-for-all hellscape." He said he'd build tunnels hundreds of miles long between California cities. He said he'd build a libertarian colony on Mars. He said the cars he sells would drive themselves, which was a dangerous enough lie to prompt a criminal investigation. He said he'd support Ukraine's defense with internet satellites before calling on Ukraine to effectively surrender and saying the satellites were too expensive to continue operating. It's entirely appropriate and overdue for the Biden administration to review the national security risks of this oligarch's growing portfolio, given his erratic statements and murky financing -- although it's now unclear whether such a review will even take place. From Fox News to Twitter, the past two decades have shown how much media ownership matters. A misinformation agent with a high tolerance for racism buying a top social media platform is unequivocally bad news.
Musk loves to cast himself as the protagonist of every big story, and it could be that the main reason he wants to buy Twitter is to ensure that his self-glorifying ego trip never ends. I'm not sure what to expect if the deal closes today, apart from this: more lies about elections and other important things, more hate speech, and more Musk meddling in world events for his personal enrichment and amusement. He's likely to give Donald Trump his megaphone back, even though that would be considered "a red line" for many advertisers who, unlike Musk, don't want to be associated with insurrectionist movements and flagrant antisemitism. Likewise, many users don't want to be subjected to that organized digital harassment from the far right whenever they log on to see what's in the news or what their friends are doing, and those people will no doubt seek out alternative platforms. You won't see me posting there quite so much, for safety and sanity's sake. Fortunately, the internet offers many places to find weird cat videos and breaking news headlines. And we'll keep delivering the most important news to your inbox.
MORE STORIES TO WATCH
Another Midterms Madness Grab Bag
Homeland Security Chiefs Demanded Dossiers on Protesters
Oregon Sen. Ron Wyden and other Democratic members of the state's congressional delegation have been fighting for more information on the federal police response to the 2020 racial justice protests in Portland, which saw thousands of peaceful protesters repeatedly tear-gassed and agents snatching protesters off the street and throwing them into unmarked vans. Now Wyden secured unredacted Department of Homeland Security reports on the protests, which show that Trump's lackeys at DHS were pushing to politicize the law enforcement response in remarkable and unconstitutional ways. Oregon Public Broadcasting reports that Acting Secretary of Homeland Security Chad Wolf and Acting Deputy Secretary Ken Cuccinelli requested write-ups "on every person who attended protests, a request that would have entailed intelligence dossiers on potentially thousands of Portlanders." Wyden says the new information reveals Trump's "twisted efforts to provoke violence in Portland" along with "political DHS officials [who] spied on Oregonians for exercising their First Amendment right to protest and justified it with baseless conspiracy theories." For what it's worth, it turns out many cops resented answering to Trump's deranged anti-antifa crew.
QUICKEST QUICKIES
SOME NUMBER
$80 million
That's how much MyPillow guy Mike Lindell has spent advertising on prime-time Fox News shows since Jan. 2021, according to the New York Times. He's spent another estimated $10 million on podcast advertising in the same period, making him a "critical financial supporter of an expanding universe of right-wing podcasters and influencers, many of whom keep election misinformation coursing through the daily discourse."
ON THE SHOW TODAY
10/28: It's Casual Friday! Sam and Emma host Dave Weigel, political correspondent at Semafor, to discuss the state of play less than 2 weeks out from the midterm elections.
DON'T MISS MR CLIPS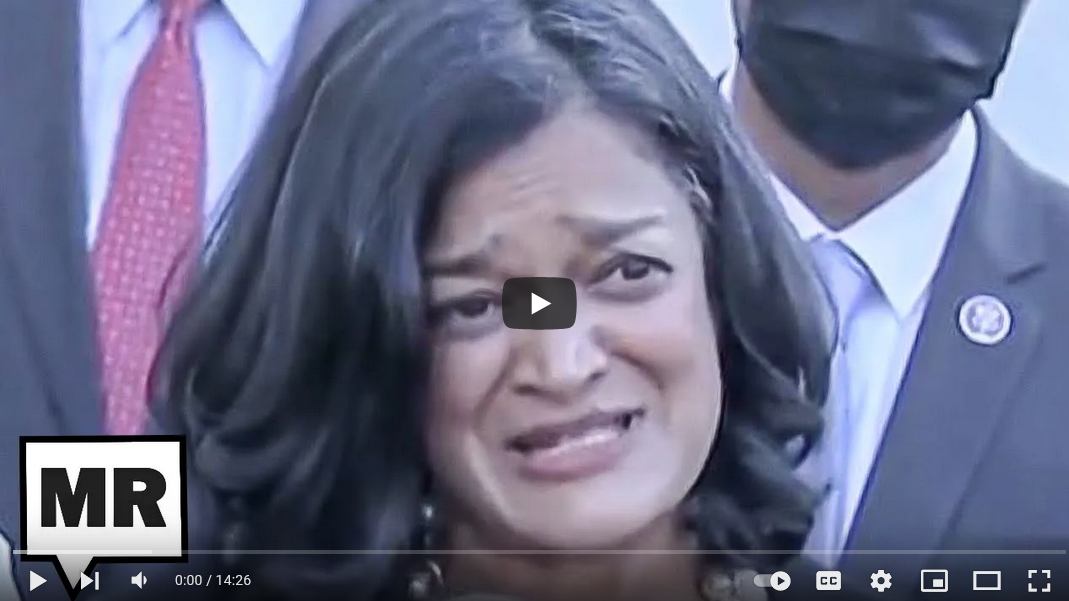 Caucus leader Rep. Pramila Jayapal blamed the letter on her staff.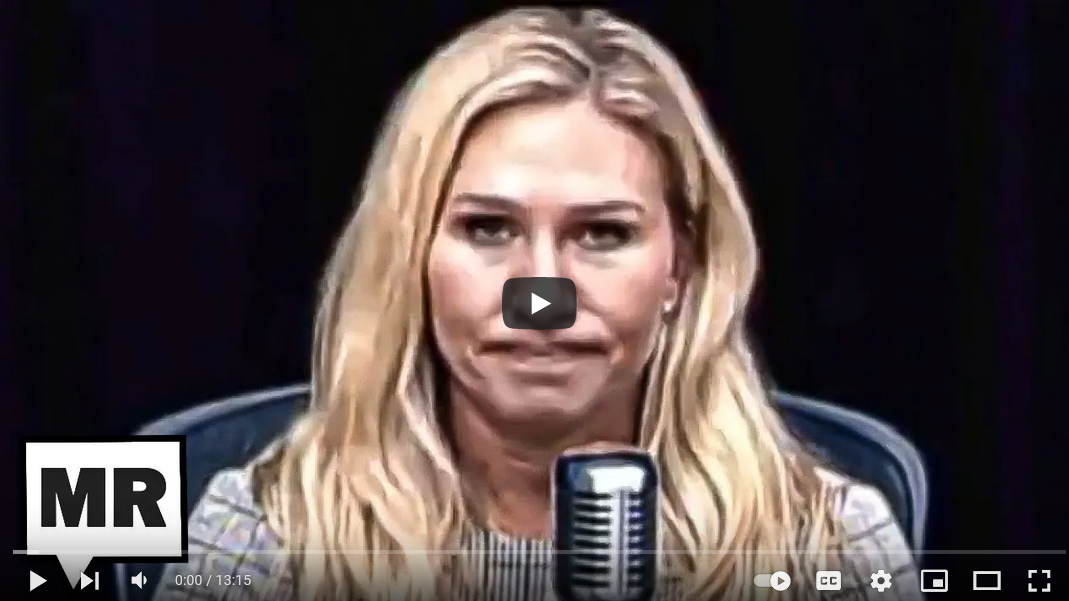 This clip includes helpful images of embryos to counter common misinformation.
PARTING WORDS
"Definitively, we can say that people who live in Republican areas are much more likely to die than those who live in Democratic areas -- and that is across the board, no matter what age group, no matter what race or ethnicity you are, what sex or gender you belong to."
-- Haider Warraich, assistant professor of medicine at Harvard Medical School, commenting on new research published yesterday in Plos One that found in a single year, conservative state policies on guns, the environment, labor, health and other issues cost the lives of 171,030 working-age people.
Quickie Discount Code Corner
Hey check it out! Stuff on sale!
IAC Laser Engraving: IAC Laser Engraving is a Leftist-owned Worker Collective started by long time listener, Ryan Lubin in September of 2021. Visit iaclasers.com to order your custom item today and  enter in Coupon Code: "MAJORITY10" at purchase to receive a 10% discount on their AMAZING products."
Established Titles: Get an amazing gift for your dad this Father's Day! Go to https://establishedtitles.com/majority and get 10% off today.
ExpressVPN: Secure your online data TODAY by visiting this link. That's https://www.expressvpn.com/majority and you can get an extra three months FREE.
Fast Growing Trees: Go to this link right now, and you'll get FIFTEEN PERCENT OFF your entire order.
Ritual: Get key nutrients without the B.S. Ritual is offering our listeners 10% off during your first three months. Visit here to start your Ritual today.
Aura: Protect yourself from America's fastest-growing crime. Try Aura for 14 days for free: https://aura.com/majority
Quip: If you go to this link RIGHT NOW, you'll get your first refill FREE.
Shopify: Go to this link here for a FREE fourteen-day trial and get full access to Shopify's entire suite of features.
LiquidIV: You can get 25% off when you go to liquidiv.com and use code MAJORITYREP at checkout.
Stamps.com: Start mailing and shipping with stamps.com, and keep more money in your pocket every day. Sign up with promo code MAJORITYREPORT for a special offer that includes a 4-week trial, plus free postage and a digital scale.
ZipRecruiter: Find the right employees for your workplace with ZipRecruiter. Try it FOR FREE at this exclusive web address.
Nutrafol: For FIFTEEN DOLLARS OFF go to https://nutrafol.com/men/ with promo code MAJORITY.
Outer: See the difference at go.liveouter.com/MAJORITY. Plus, for a limited time, get $300 off and FREE shipping.
Sunset Lake CBD: Visit sunsetlakecbd.com.
Grove: Go to this link here today to get a free gift set worth up to fifty dollars with your first order. Plus, shipping is fast and FREE.
Headspace: Try this link, with discount code MAJORITY and get one month FREE of their entire mindfulness library.
StartMail: Start securing your email privacy with StartMail. Sign up today and you'll get 50% off your first year! Go to this link here for our special promotion!.
CozyEarth: Go to this link here and enter the special promo code MAJORITY at checkout to SAVE thirty-five percent now.