Countries Are 'Nowhere Near' Meeting Climate Goals - The Thursday AM Quickie 10/27/22
There's an exceedingly well-funded startup doing newsletters with climate coverage sponsored by Chevron. Never here, folks! – Corey
Tell your friends to sign up for this M-F newsletter at AMQuickie.com!
THE BIG NEWS
Greenhouse Gas Levels Hit Record Ahead of Climate Summit
Carbon dioxide, methane and nitrous oxide -- the three greenhouse gases driving climate change -- have reached record levels in the earth's atmosphere, the World Meteorological Organization warns in a new report. The year-on-year jump measured between 2020 and 2021 was larger than in many previous years combined. WMO secretary-general Petteri Taalas said that the "continuing rise in concentrations of the main heat-trapping gases, including the record acceleration in methane levels, shows we are heading in the wrong direction.
"We need to transform our industrial, energy and transport systems and whole way of life. The needed changes are economically affordable and technically possible. Time is running out."
Separately, a new United Nations report says progress made by countries in cutting back on greenhouse gas pollution is "nowhere near" what's needed to limit global temperature increases to 1.5 degrees Celsius over pre-industrial levels. Instead, UN scientists reckon we are on target for up to 2.9°C of warming, and that entails widespread catastrophe -- summarized by the New York Times as "more intense flooding, wildfires, drought, heat waves and species extinction."
And if that's all too sunny for you, the latest annual Lancet Countdown study, released Tuesday, examined the consequences to human health of the climate change that's already happening. Researchers found that 98 million more people went hungry due to extreme weather events in 2020 as compared to the period from 1981-2010. Heat-related deaths are also rising dramatically, as are cases of childhood asthma and heart problems due to air pollution. "The climate crisis is killing us," UN secretary-general Antonio Guterres said in response to the Lancet report.
The COP27 UN climate talks are set to begin in Sharm el Sheikh, Egypt, in less than two weeks' time. Some of these reports were timed to light a fire under the delegates to those talks and inspire -- or frighten -- them into making substantive commitments to reverse these trends. You'd think all the killer super-storms and wildfires would do the trick, or it could be that humanity will go down in planetary history as the species clever enough to invent the automobile, but too stupid to stop using it.
MORE STORIES TO WATCH
More Midterms Madness
Georgia DA Subpoenas Top Trump Aide in Conspiracy Probe
The last White House chief of staff to serve Donald Trump, coup plotter Mark Meadows, must testify to a grand jury in Georgia about "the multistate, coordinated efforts" to overturn the 2020 election, a judge ruled yesterday. This is the same  investigation led by Fulton County District Attorney Fani Willis which sought tetsimony from GOP Sen. Lindsey Graham of South Carolina, only to have Supreme Court Justice Clarence Thomas (the husband of coup plotter Ginni Thomas) swoop in and put a hold on Graham's order to appear. Meadows is unlikely to enjoy the same special treatment as Graham, but reports indicate that his lawyers may seek to get him out of the subpoena by challenging the legitimacy of Georgia's grand jury in another state and, under instructions from Trump himself, by asserting executive privilege.
QUICKEST QUICKIES
SOME NUMBER
1 in 10
That's the share of New York City public school students who "lived in shelters, doubled up with other families, or in cars, abandoned buildings or outside" last year, the New York Times reports.
ON THE SHOW TODAY
10/27: Emma hosts Dan Bouk, associate professor of history at Colgate University, to discuss his recent book Democracy's Data: The Hidden Stories in the U.S. Census and How to Read Them. Then, Emma's joined by Akela Lacy, politics reporter for The Intercept, to discuss her recent reporting on the Pennsylvania legislature's attempts to impeach Philadelphia District Attorney Larry Krasner.
DON'T MISS MR CLIPS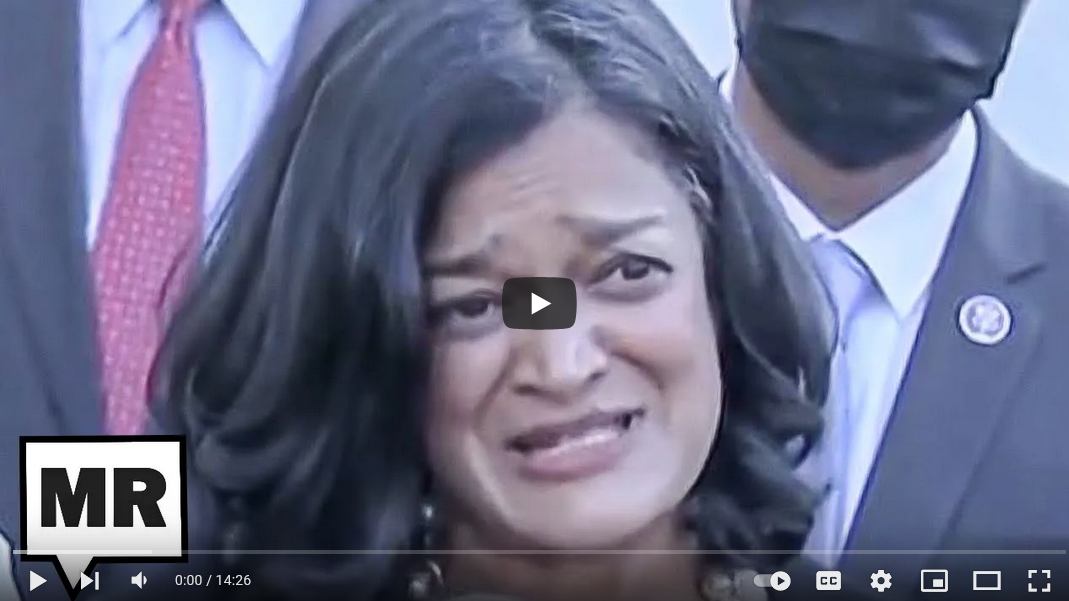 Caucus leader Rep. Pramila Jayapal blamed the letter on her staff.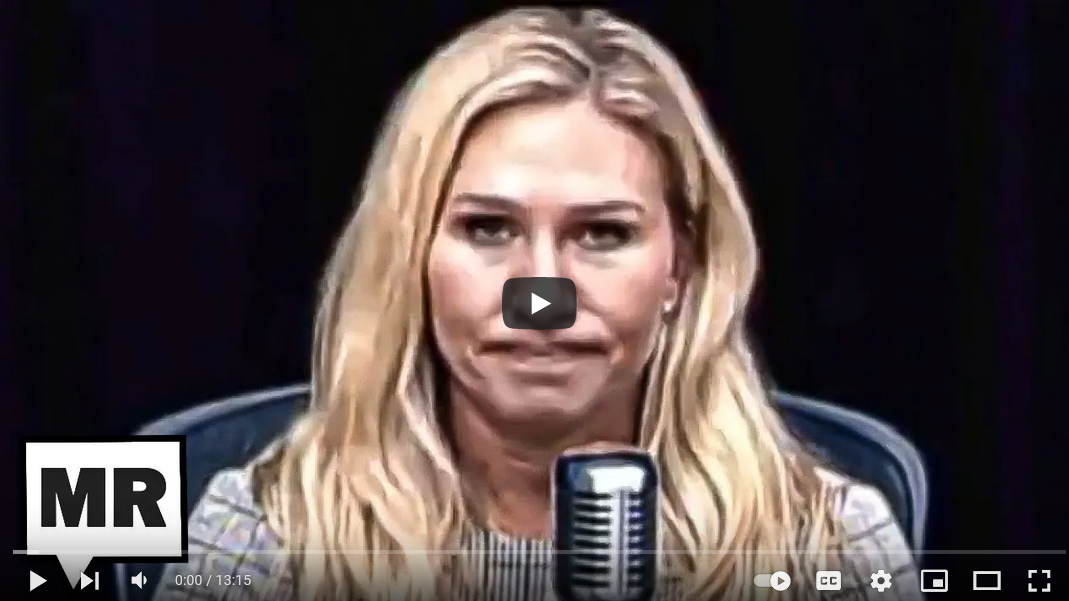 This clip includes helpful images of embryos to counter common misinformation.
PARTING WORDS
"I believe that with the continuation of the special military operation, it becomes more and more urgent to carry out the de-satanization of Ukraine."
-- Security Council of Russia functionary Aleksei Pavlov, speaking to a state-run news outlet about the hundreds of satanic covens he claims operate in the country, per Vice News. Hmmm, is that some kind of code for "curbing NATO expansion"?
Quickie Discount Code Corner
Hey check it out! Stuff on sale!
IAC Laser Engraving: IAC Laser Engraving is a Leftist-owned Worker Collective started by long time listener, Ryan Lubin in September of 2021. Visit iaclasers.com to order your custom item today and  enter in Coupon Code: "MAJORITY10" at purchase to receive a 10% discount on their AMAZING products."
Established Titles: Get an amazing gift for your dad this Father's Day! Go to https://establishedtitles.com/majority and get 10% off today.
ExpressVPN: Secure your online data TODAY by visiting this link. That's https://www.expressvpn.com/majority and you can get an extra three months FREE.
Fast Growing Trees: Go to this link right now, and you'll get FIFTEEN PERCENT OFF your entire order.
Ritual: Get key nutrients without the B.S. Ritual is offering our listeners 10% off during your first three months. Visit here to start your Ritual today.
Aura: Protect yourself from America's fastest-growing crime. Try Aura for 14 days for free: https://aura.com/majority
Quip: If you go to this link RIGHT NOW, you'll get your first refill FREE.
Shopify: Go to this link here for a FREE fourteen-day trial and get full access to Shopify's entire suite of features.
LiquidIV: You can get 25% off when you go to liquidiv.com and use code MAJORITYREP at checkout.
Stamps.com: Start mailing and shipping with stamps.com, and keep more money in your pocket every day. Sign up with promo code MAJORITYREPORT for a special offer that includes a 4-week trial, plus free postage and a digital scale.
ZipRecruiter: Find the right employees for your workplace with ZipRecruiter. Try it FOR FREE at this exclusive web address.
Nutrafol: For FIFTEEN DOLLARS OFF go to https://nutrafol.com/men/ with promo code MAJORITY.
Outer: See the difference at go.liveouter.com/MAJORITY. Plus, for a limited time, get $300 off and FREE shipping.
Sunset Lake CBD: Visit sunsetlakecbd.com.
Grove: Go to this link here today to get a free gift set worth up to fifty dollars with your first order. Plus, shipping is fast and FREE.
Headspace: Try this link, with discount code MAJORITY and get one month FREE of their entire mindfulness library.
StartMail: Start securing your email privacy with StartMail. Sign up today and you'll get 50% off your first year! Go to this link here for our special promotion!.
CozyEarth: Go to this link here and enter the special promo code MAJORITY at checkout to SAVE thirty-five percent now.