Draft Papers for Russian War Protesters - The Friday AM Quickie 9/23/22
Did you see the new NASA picture of Neptune and its rings? Purty! I have lots of international news today, and Jack returns Monday. Cheers! - Corey
Tell your friends to sign up for this M-F newsletter at AMQuickie.com!
THE BIG NEWS
Russia's New War Draft Appears Much Bigger Than Advertised
When Aspiring Tsar Vladimir Putin announced earlier this week that he would be calling up military reservists to bolster his stalled-out conquest of Ukraine, he declined to say how many soldiers would be activated, and the precise number was classified. Russian defense minister Sergei Shoigu claimed that 300,000 reservists would be activated, but the independent Novaya Gazeta newspaper, which has been censored during Putin's "special military operation," reported that the classified portion of Putin's order said a million soldiers -- half of the country's total reserve force -- could be mobilized. The true number, whatever it is, will have consequences for the course of the war in Ukraine as well as the increasingly tense political situation inside Russia. And reports suggest it is not only reservists with combat experience who are being conscripted. Per the Guardian:
"It's not a partial mobilisation, it's a 100 percent mobilisation," said Alexandra Garmazhapova, president of the Free Buryatia Foundation, an activist group that has reported on the draft in [the eastern Siberian] region. ...
Despite assurances that Russia would be seeking men who had recently served in the army and had combat experience, activists pointed to a number of cases of men in their 50s receiving draft notices. ...
Yanina Nimayeva, a journalist from Ulan-Ude in Buryatia, complained that her 38-year-old husband had received a draft notice despite never having served in the army.
European Union countries, which just tightened visa restrictions for Russian visitors, are reportedly unsure what to do with the wave of military-age men now "voting with their feet" and attempting to leave the country before they get drafted. More than 1,300 people were arrested across Russia in antiwar protests on Wednesday, according to monitoring groups. "Many said they were handed call-up papers either in the street or later in police detention," the BBC reports.
One woman told the independent Mediazona website that her husband was detained at an anti-war protest in Arbat in central Moscow. He was taken to a police station, handed call-up papers and signed them as he was being videoed by the police. He was told to turn up to be drafted on Thursday.
Meanwhile, shelling continues near Ukraine's Zaporizhzhia Nuclear Power Plant, and diplomacy at the United Nations including Secretary of State Anthony Blinken and Russian foreign minister Sergei Lavrov is going about as well as one might imagine. Former Russian president Dmitry Medvedev yesterday reaffirmed that the country intends to annex occupied Ukrainian territories following sham referendums -- set to begin today -- and intends to "protect" them with its entire arsenal, "including strategic nuclear weapons." U.S. National Security Council spokesman John Kirby says the U.S. takes Russia's nuclear threats "seriously" but added "we don't see any indication that we need to change our strategic deterrent posture at this point." Just about the only news suggesting hope for peace was a large prisoner swap between Russia and Ukraine, but the massive Russian conscription campaign suggests Putin is not yet ready to stop the killing.
MORE STORIES TO WATCH
Iran Blocks the Internet as Protests Intensify
At least nine people have died over the last six days of protests, which were sparked by the death of Mahsa Amini, a 22-year-old woman picked up off the street by the morality police for "unsuitable attire" (trousers and an "improper" headscarf), who was taken into a van and allegedly beaten on the way to a re-education center, and died in a hospital on Sept. 16, three days after her arrest. The government blames preexisting health conditions for the death but Amini's family said she had none. Now in an effort to slow the momentum of the protests the Iranian government has begun cutting off the internet and mobile networks and blocking access to social media and messaging services. Some protests number in the thousands and four members of security services and pro-government militia are also reported to have died. At least eight journalists have also been detained. Yesterday the U.S. Treasury Department added Iran's morality police to a sanctions list, and it's unclear what this increased tension means for the prospects of a renewed nuclear deal with the U.S.
Even Companies Admit a Four-Day Workweek Is Fine, Actually
A new study of 73 British companies covered by the New York Times found that most of them saw no loss of productivity after trying out a four-day workweek, and six of them reported a significant improvement. The study, one of the largest of its kind to date, comprised 3,300 workers across multiple sectors including finance, marketing, health care, retail, and hospitality. Participating companies reported that customers didn't notice a difference. "Remote and hybrid work can bring many benefits, but it doesn't address burnout and overwork," Joe O'Connor, the head of the nonprofit group that conducted the study with university partners, told the Times. Preach! Maybe I'm jaded, but I don't see this taking off in the U.S. without significant pressure from the labor movement.
QUICKEST QUICKIES
SOME NUMBER
$94 million
That's how much federal Temporary Assistance for Needy Families funding was likely misspent in Mississppi, according to a state audit. At least a few million went to National Football Legaue Hall of Famer Brett Favre and his business ventures, and yesterday news dropped that the former director of the state welfare agency, John Davis, pleaded guilty to federal fraud charges.
ON THE SHOW TODAY
9/23: It's Casual Friday! Sam and Emma host Alex Pareene, contributing editor at The New Republic and proprietor of the AP newsletter on Substack, to round up the week in news. Then they are joined by Judy Gold, host of the Kill Me Now podcast!
DON'T MISS MR CLIPS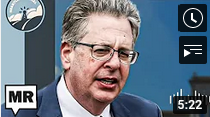 Matthew DePerno is running for state attorney general – top cop, basically. Yikes!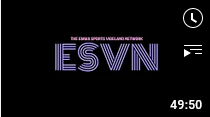 Tell the sports fans in your life about Emma and Bradley's new show!
PARTING WORDS
"Some argue that in a democratic society, it is hypocritical or unjust for women, who are 50 percent of the population, not to have the vote. This is obviously not true, since the founding fathers, who understood liberty and democracy better than anyone, did not believe so. ... Thus, we conclude that increasing the size and scope of government is unequivocally bad. And since women's suffrage has caused this to occur on a larger scale than any other cause in history, we conclude that the United States has suffered as a result of women's suffrage."
-- Michigan Republican U.S. House candidate John Gibbs, a former Trump administration official, writing against giving women the right to vote in an essay he posted online in the early 2000s when he was a student at Stanford University.
Quickie Discount Code Corner
Hey check it out! Stuff on sale!
*NEWCOMER* IAC Laser Engraving: IAC Laser Engraving is a Leftist-owned Worker Collective started by long time listener, Ryan Lubin in September of 2021. Visit iaclasers.com to order your custom item today and  enter in Coupon Code: "MAJORITY10" at purchase to receive a 10% discount on their AMAZING products."
Established Titles: Get an amazing gift for your dad this Father's Day! Go to https://establishedtitles.com/majority and get 10% off today.
ExpressVPN: Secure your online data TODAY by visiting this link. That's https://www.expressvpn.com/majority and you can get an extra three months FREE.
Fast Growing Trees: Go to this link right now, and you'll get FIFTEEN PERCENT OFF your entire order.
Ritual: Get key nutrients without the B.S. Ritual is offering our listeners 10% off during your first three months. Visit here to start your Ritual today.
Aura: Protect yourself from America's fastest-growing crime. Try Aura for 14 days for free: https://aura.com/majority
Quip: If you go to this link RIGHT NOW, you'll get your first refill FREE.
Shopify: Go to this link here for a FREE fourteen-day trial and get full access to Shopify's entire suite of features.
LiquidIV: You can get 25% off when you go to liquidiv.com and use code MAJORITYREP at checkout.
Stamps.com: Start mailing and shipping with stamps.com, and keep more money in your pocket every day. Sign up with promo code MAJORITYREPORT for a special offer that includes a 4-week trial, plus free postage and a digital scale.
ZipRecruiter: Find the right employees for your workplace with ZipRecruiter. Try it FOR FREE at this exclusive web address.
Nutrafol: For FIFTEEN DOLLARS OFF go to https://nutrafol.com/men/ with promo code MAJORITY.
Outer: See the difference at go.liveouter.com/MAJORITY. Plus, for a limited time, get $300 off and FREE shipping.
Sunset Lake CBD: Visit sunsetlakecbd.com.
Grove: Go to this link here today to get a free gift set worth up to fifty dollars with your first order. Plus, shipping is fast and FREE.
Headspace: Try this link, with discount code MAJORITY and get one month FREE of their entire mindfulness library.
StartMail: Start securing your email privacy with StartMail. Sign up today and you'll get 50% off your first year! Go to this link here for our special promotion!.
CozyEarth: Go to this link here and enter the special promo code MAJORITY at checkout to SAVE thirty-five percent now.