Massive UC Strike Will Continue Until All Workers Win - The Wednesday AM Quickie 11/30/22
I hate to have to run a correction, but it seems I must. Last week I wrote that Georgia GOP Senate candidate Herschel Walker cheated on his taxes because he claimed a primary residence in Texas. Rather, it seems he actually does live in Texas and therefore may not meet residency requirements to hold office in Georgia. Foolishly, I assumed, making an ass of u and me. - Corey
Tell your friends to sign up for this M-F newsletter at AMQuickie.com!
THE BIG NEWS
Workers Demand Justice from Berkeley to Zhengzhou
I'll update Jack's nice writeup of the Biden administration's response to a possible rail workers' strike in a sec, but first I'd like to remind everyone that another top global news story -- the protests in China -- also has a labor angle. Those protests kicked off, as we told you last week, with an uprising by workers at a Foxconn iPhone factory who felt they were forced into dangerous conditions. The police reacted quickly and violently to discipline those workers. Since then protests over a variety of pent-up grievances have spread across the country, creating a bigger problem for the authorities. Yesterday FastCompany reported that Apple updated its iOS software to restrict AirDrop file sharing by users in China, cutting off a feature that activists had been using to "disseminate information to strangers in crowded areas without revealing their own personal details, or going through a centralized platform." The collusion between private capital and state power to undermine workers' rights becomes crystal clear at times like these.
And so it is in the United States, where Democrats and Republicans are all set to join forces and do a big solid for rail industry bosses by forcing union workers to accept a labor agreement they voted down, and to carry on without paid sick leave. House Speaker Nancy Pelosi promised there will be a bill on the floor this morning, explaining "I don't like going against the ability of unions to strike, but weighing the equities, we must avoid a strike." Fortunately, a few others in Congress also "weigh[ed] the equities" and came to a different conclusion. "Railroad workers grind themselves to the bone for this country as their labor produces billions for Wall St.," New York Democratic Rep. Alexandria Ocasio-Cortez wrote. "They demand the basic dignity of paid sick days. I stand with them. If Congress intervenes, it should be to have workers' backs and secure their demands in legislation." Vermont Sen. Bernie Sanders agreed, telling Politico he will demand a floor vote on whether rail workers deserve "what tens of millions of Americans have ... guaranteed paid sick leave." Is that really too much to ask in 2022? Maybe not! Last night, Pelosi indicated that there will be two votes today – one to force a contract on the rail workers and another to grant them sick leave. An improvement, to be sure, and a procedural victory for pro-labor lawmakers.  
Finally, in related news, the largest ongoing strike in the country hasn't gotten nearly as much attention as a strike that hasn't happened yet. Yesterday the University of California reached a tentative deal with 12,000 postdoc scholars and academic researchers, earning them a salary increase -- but those workers will not be returning to campus. Instead, they'll be respecting the picket line for 36,000 grad student workers who are also seeking cost-of-living pay increases and remain on strike. As the Los Angeles Times reports, not every full-time faculty member is respecting the struggle of their junior colleagues, though that's perhaps to be expected, and "students across the system say they support the strike" -- which truly warms the heart. When that kind of solidarity crosses national boundaries as easily as capital does, we'll really be getting somewhere.
MORE STORIES TO WATCH
NYPD Granted Honorary Psych Degrees to Punish the Poor
New York City Mayor-Cop Eric Adams announced a new policy yesterday that will allow unqualified police officers to send homeless people to mental hospitals against their will without input from a clinician and despite an acute shortage of psychiatric care beds. The mayor's team says that, ideally, "specialized teams" including mental health professionals will assist police in assessing whether a person on the street should be involuntarily moved to a hospital. However, as Gothamist reports, "the policy, as written, allows the police alone to call on EMS to make a removal, even if a mental health clinician isn't present." Because of a shortage of beds, homeless people brought to mental hospitals are usually discharged after a few days -- but Adams, per the New York Times, will "direct hospitals to keep those patients until they are stable and to discharge them only when there is a workable plan in place to connect them to ongoing care." Yeah, sure. Critics call the policy coercive and counterproductive, and the city admits it's on shaky legal ground, but Adams has spoken, so let it be done.
Virginia Cop Goes on Ghastly Crime Spree in California
If you missed this one, it may have been because early news reports identified the suspect as a former "law enforcement worker" or simply "a man." But it would be a shocking crime even if the perp wasn't a cop. Police shot and killed Austin Lee Edwards, 28 -- a former Virginia State Police officer recently hired by the Washington County Sheriff's Office in Virginia -- after he kidnapped a 15-year-old girl in Riverside, California, killed her family, apparently set fire to their house and then led police on a chase, shooting at a SWAT vehicle and taking aim at a helicopter. Police say Edwards "catfished" the teen online by pretending to be someone he wasn't, then showed up at her house. According to the Los Angeles Times, Edwards killed the girl's grandparents and mother; the kidnapping victim herself is said to be "unharmed," if you don't count the lifelong consequences of such trauma. Edwards' former employers say there were no "indicators of concern" during his background checks and psych evals. Whoops?
QUICKEST QUICKIES
SOME NUMBER
2 million
That's how many people in Houston, Texas, and surrounding areas were affected by a boil-water notice in effect from Sunday until yesterday morning, prompting school and business closures. NBC News reports water pressure dropped to dangerous levels after "two transformers — a main one and its backup — 'uniquely and coincidentally' failed at a water plant." We're gonna need a bigger infrastructure bill.
ON THE SHOW TODAY
11/30: Bradley usually tells me who's going to be on MR, but he was sick yesterday and I'm not going to bug him about it if he isn't feeling well. Enjoy the suspense! (Although I'm pretty sure it'll be Sam and Emma covering the news.) (Bradley here-Sam's hosting Dr. Noa Nessim at the Montefiore Medical Center to discuss their recent union organizing efforts at the hospital.)
DON'T MISS MR CLIPS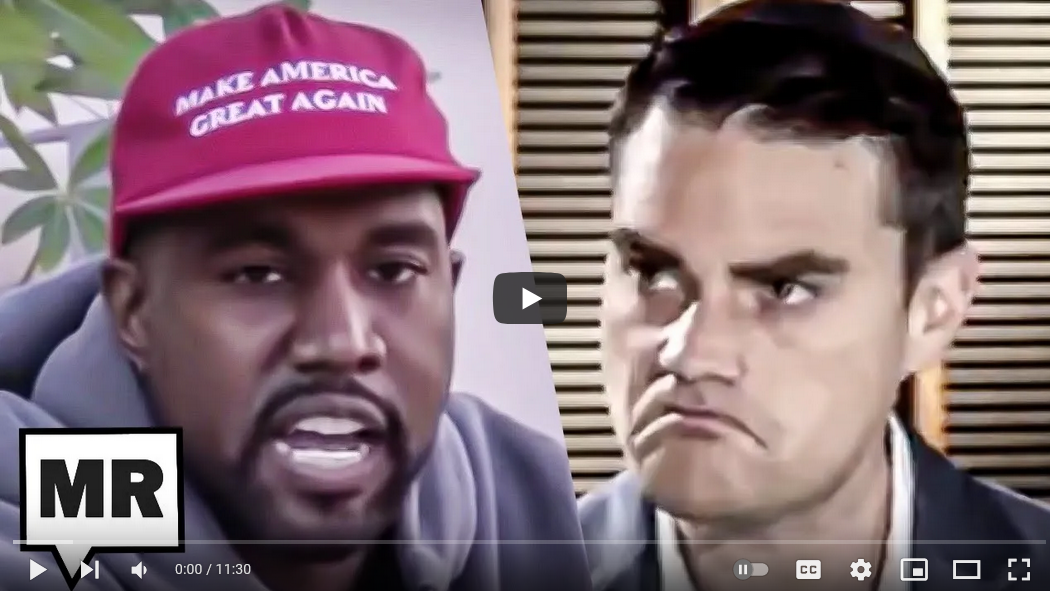 Sam calls it an exercise in "brand protection [by] the Pope of the Jews."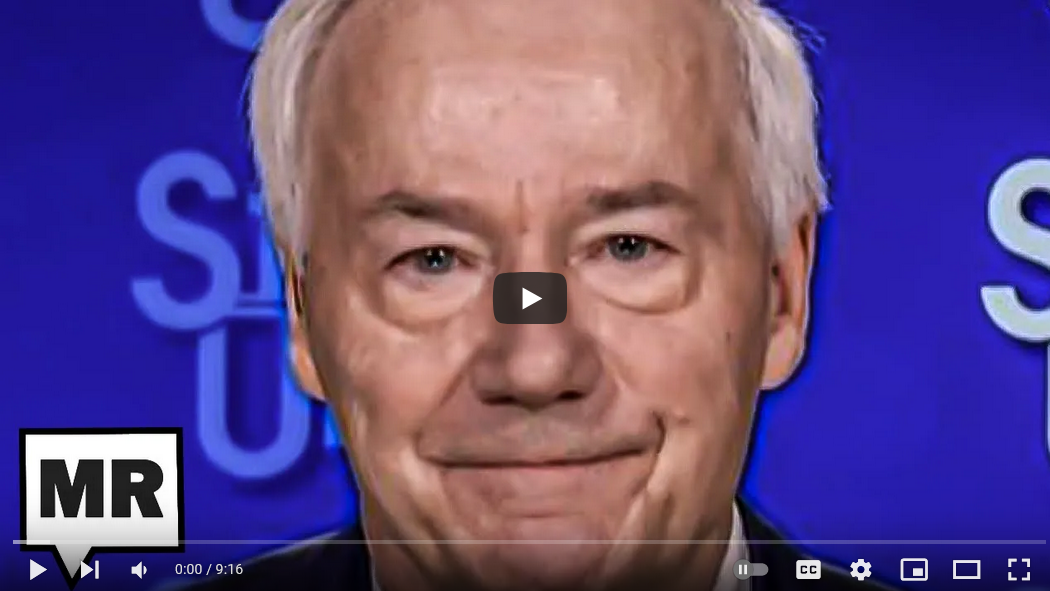 Why is Arkansas GOP Governor Asa Hutchinson more skeptical about Trump's meeting with a Holocaust denier being unintentional than some Beltway press?
PARTING WORDS
"When we're trying to assess whether he knows what he's doing, is he truly trying to send dog whistles or messages to the extremist, we have to also look at the context there. The only context we have is that now there is a pattern of memes and numeric symbols, and tropes, that extremists are excited about online. And at minimum, he should know that, he just has to look at his Twitter feed. And if he knows that, then you would think maybe he might want to stop if he doesn't support that type of content."
-- Oren Segal, vice president of the Anti-Defamation League's Center on Extremism, speaking to Vice News about why Elon Musk's apparent use of coded white supremacist messages and memes has Nazi-loving Twitter users excited about the direction he's taking the company. In related news, Musk's Twitter announced it will no longer prohibit Covid-19 misinformation.
Quickie Discount Code Corner
Hey check it out! Stuff on sale!
IAC Laser Engraving: IAC Laser Engraving is a Leftist-owned Worker Collective started by long time listener, Ryan Lubin in September of 2021. Visit iaclasers.com to order your custom item today and  enter in Coupon Code: "MAJORITY10" at purchase to receive a 10% discount on their AMAZING products."
ExpressVPN: Secure your online data TODAY by visiting this link. That's https://www.expressvpn.com/majority and you can get an extra three months FREE.
Fast Growing Trees: Go to this link right now, and you'll get FIFTEEN PERCENT OFF your entire order.
Ritual: Get key nutrients without the B.S. Ritual is offering our listeners 10% off during your first three months. Visit here to start your Ritual today.
Aura: Protect yourself from America's fastest-growing crime. Try Aura for 14 days for free: https://aura.com/majority
ZBiotics: Go to https://thld.co/zbiotics_majority_0722  and get 15% off your first order of ZBiotics Pre-Alcohol Probiotic by using my code MAJORITY at checkout.

HoldOn Bags: HoldOn plant-based compostable kitchen/trash bags: Get 20% OFF with code MAJORITY at https://holdonbags.com/majority
StoryWorth: StoryWorth is an online service that helps every other figure in your life share stories through thought-provoking questions about their memories and personal thoughts. Get started right away with no shipping required by going to https://storyworth.com/majority you'll get $10 of your first purchase!
Henson Shaving: Go to https://hensonshaving.com/majority  and use code MAJORITY for a free 100-pack of blades!
Quip: If you go to this link RIGHT NOW, you'll get your first refill FREE.
Shopify: Go to this link here for a FREE fourteen-day trial and get full access to Shopify's entire suite of features.
LiquidIV: You can get 25% off when you go to liquidiv.com and use code MAJORITYREP at checkout.
Stamps.com: Start mailing and shipping with stamps.com, and keep more money in your pocket every day. Sign up with promo code MAJORITYREPORT for a special offer that includes a 4-week trial, plus free postage and a digital scale.
ZipRecruiter: Find the right employees for your workplace with ZipRecruiter. Try it FOR FREE at this exclusive web address.
Nutrafol: For FIFTEEN DOLLARS OFF go to https://nutrafol.com/men/ with promo code MAJORITY.
Outer: See the difference at go.liveouter.com/MAJORITY. Plus, for a limited time, get $300 off and FREE shipping.
Sunset Lake CBD: Visit sunsetlakecbd.com.
Grove: Go to this link here today to get a free gift set worth up to fifty dollars with your first order. Plus, shipping is fast and FREE.
Headspace: Try this link, with discount code MAJORITY and get one month FREE of their entire mindfulness library.
StartMail: Start securing your email privacy with StartMail. Sign up today and you'll get 50% off your first year! Go to this link here for our special promotion!.
CozyEarth: Go to this link here and enter the special promo code MAJORITY at checkout to SAVE thirty-five percent now.