House Progressives 'Encouraged' By New Leader Hakeem Jeffries - The Thursday AM Quickie 12/1/22
If you haven't seen Armando Iannucci's latest series Avenue 5, I do recommend it. The first couple of episodes in the first season aren't so great, but it ramps up quickly, and by the end of season two it's consistently hilarious. - Corey
Tell your friends to sign up for this M-F newsletter at AMQuickie.com!
THE BIG NEWS
Lefty Dems Cautiously Optimistic About New House Leaders
House Democrats yesterday elected New York Rep. Hakeem Jeffries to replace California Rep. Nancy Pelosi as party leader in the chamber next year. Jeffries will be the first Black leader of a major party in Congress. Additionally, California Rep. Pete Aguilar will serve as House Democratic Caucus chair, and Massachusetts Rep. Katherine Clark will take over as minority whip. Per the Associated Press, Clark "is seen as a coalition builder" while Aguilar "is known as a behind-the-scenes conduit to centrists and even Republicans."
Remarkably, the only member of the current leadership who stands to stay in leadership is 82-year-old South Carolina Rep. Jim Clyburn, who is now majority whip, and hopes next year to serve as assistant Democratic leader. Yesterday Rhode Island Rep. David Cicilline, 61, announced he would challenge Clyburn for that No. 4 spot in a closed-door vote scheduled for today. As NBC News explains, Pelosi's two-decade hold on power meant that "young, ambitious and talented Democrats looking to climb the leadership ladder discovered they had nowhere to go but out." (Young is a rather relative term in U.S. politics these days.)
Jeffries, 52, a lawyer, has made clear he does not belong to the "hard left" of the Democratic Party, so in that sense he's set himself up to be something of an extension of Pelosi's reign. However, the left of the party hopes to work more productively with Jeffries. Per the Los Angeles Times:
Rep. Pramila Jayapal (D-Wash.), chair of the Congressional Progressive Caucus, told reporters Wednesday that she met with Jeffries and supports his leadership.
"I wanted to make sure that that relationship is clear from the very beginning: that progressives are here to help govern, to push for the best ideas, and I was really encouraged by what I heard," she said. "I'm looking forward to a really good relationship."
Squad member Rep. Ilhan Omar of Minnesota, meanwhile, told the New York Times she was excited to have an incoming leader "who actually does represent the diversity of our caucus." And Rep. Rashida Tlaib of Michigan told the AP "she has been heartened by the way Jeffries and his team are reaching out, even though they face no challengers." For their part, the Republicans will hold the majority next year -- but a very narrow one, and with a leader, Rep. Kevin McCarthy of California, who is both weak and loathed by many members of his own party. And that about sums up the results of the latest game of Congressional musical chairs.
MORE STORIES TO WATCH
House Passes Paid Sick Leave Bill for Rail Workers
As if to prove that their bluster about the working class is entirely empty and cynical, Republicans overwhelmingly opposed a House bill to grant seven days of paid sick leave per year to rail workers. The bill passed anyway, as did a companion bill intended to force the rail workers to accept a labor settlement brokered by the Biden administration, and aimed at averting a strike. Now the Senate will take up both measures. In a statement yesterday, President Joe Biden urged the Senate to act "immediately" to forestall supply chain disruptions but did not mention the paid sick leave measure, which 11 Democrats plus Vermont socialist Sen. Bernie Sanders urged their colleagues to support. A strike is still possible if the rail workers end up feeling they got a raw deal. More on all this tomorrow no doubt.
Oath Keepers Conviction Should Bolster Case Against Trump
CNN reports that this week's guilty verdict on seditious conspiracy charges for Oath Keepers founder Stewart Rhodes and one of his deputies, Kelly Meggs, for their role in Donald Trump's Jan. 6, 2021 coup attempt "will be useful" in building a case against the former president and his advisers.
While three other alleged members of the Oath Keepers were acquitted on the seditious conspiracy charge, the overall result will undoubtedly put pressure on others to cooperate with the investigation. And the fact that the Justice Department can now describe what happened in the weeks after the 2020 election as sedition puts prosecutors – now being led by special counsel Jack Smith – on firmer ground...
But to bring similar charges against Trump, "[p]rosecutors would have to establish not just that Trump 'thought that he won an election and was zealously advocating on his own behalf, but that he set out to break the law.'" As for Rhodes, his estranged wife Tasha Adams told HuffPost the verdict "is the first time he's ever faced consequences ― ever. Really, it's the first time he's ever been held accountable for anything he's ever done."
QUICKEST QUICKIES
SOME NUMBER
1 in 5
That's the share of urban water agencies in California, including the Los Angeles Department of Water and Power, that project significant shortages next year due to the ongoing megadrought. The figure, from a new state report, doesn't include small rural water agencies, which are expected to endure the most severe shortages.
ON THE SHOW TODAY
12/1: Same as yesterday, I don't know, and if Bradley is still under the weather, I'm not gonna bother him about it.
DON'T MISS MR CLIPS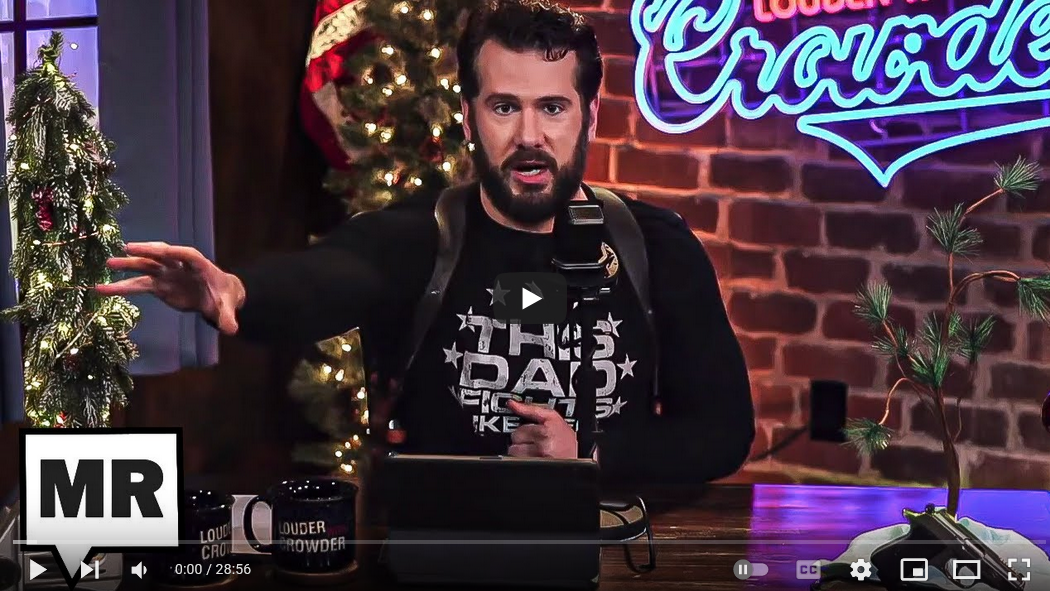 "Is there a disproportionate number of people with Jewish last names in higher banking? That's an argument that can be made." Why the passive voice?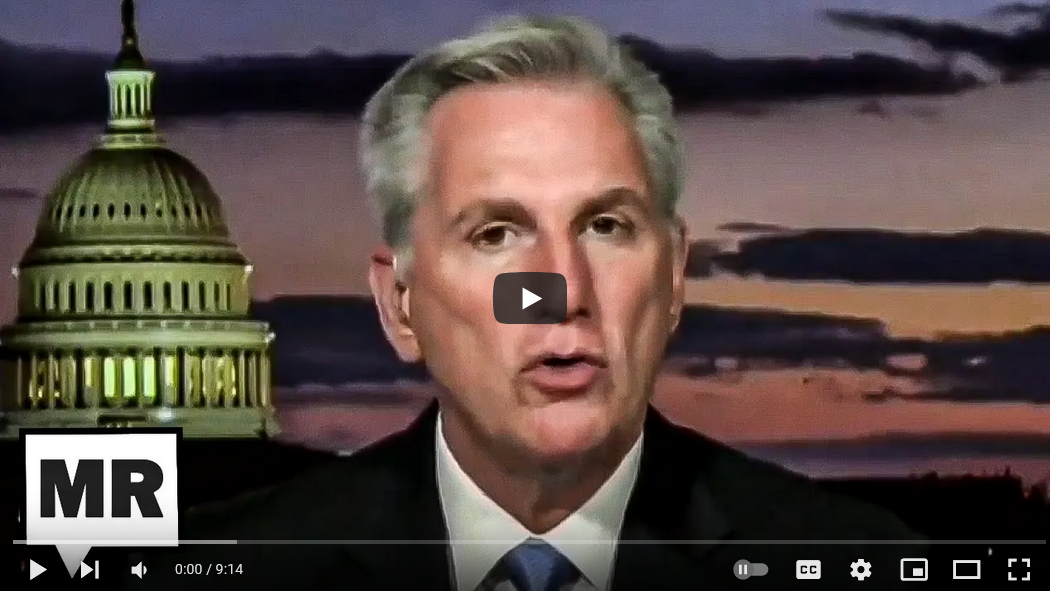 We can hope.
PARTING WORDS
"I donated to both parties. I donated about the same amount to both parties. All my Republican donations were dark. The reason was not for regulatory reasons, it's because reporters freak the f*ck out if you donate to Republicans."
-- Crypto conman Sam Bankman-Fried of FTX infamy revealing to an interviewer why the Democrats who took his money and embraced his ideas were, at best, total suckers. Just like the people who put real money into FTX hoping to get rich quick.
Quickie Discount Code Corner
Hey check it out! Stuff on sale!
IAC Laser Engraving: IAC Laser Engraving is a Leftist-owned Worker Collective started by long time listener, Ryan Lubin in September of 2021. Visit iaclasers.com to order your custom item today and  enter in Coupon Code: "MAJORITY10" at purchase to receive a 10% discount on their AMAZING products."
ExpressVPN: Secure your online data TODAY by visiting this link. That's https://www.expressvpn.com/majority and you can get an extra three months FREE.
Fast Growing Trees: Go to this link right now, and you'll get FIFTEEN PERCENT OFF your entire order.
Ritual: Get key nutrients without the B.S. Ritual is offering our listeners 10% off during your first three months. Visit here to start your Ritual today.
Aura: Protect yourself from America's fastest-growing crime. Try Aura for 14 days for free: https://aura.com/majority
ZBiotics: Go to https://thld.co/zbiotics_majority_0722  and get 15% off your first order of ZBiotics Pre-Alcohol Probiotic by using my code MAJORITY at checkout.

HoldOn Bags: HoldOn plant-based compostable kitchen/trash bags: Get 20% OFF with code MAJORITY at https://holdonbags.com/majority
StoryWorth: StoryWorth is an online service that helps every other figure in your life share stories through thought-provoking questions about their memories and personal thoughts. Get started right away with no shipping required by going to https://storyworth.com/majority you'll get $10 of your first purchase!
Henson Shaving: Go to https://hensonshaving.com/majority  and use code MAJORITY for a free 100-pack of blades!
Quip: If you go to this link RIGHT NOW, you'll get your first refill FREE.
Shopify: Go to this link here for a FREE fourteen-day trial and get full access to Shopify's entire suite of features.
LiquidIV: You can get 25% off when you go to liquidiv.com and use code MAJORITYREP at checkout.
Stamps.com: Start mailing and shipping with stamps.com, and keep more money in your pocket every day. Sign up with promo code MAJORITYREPORT for a special offer that includes a 4-week trial, plus free postage and a digital scale.
ZipRecruiter: Find the right employees for your workplace with ZipRecruiter. Try it FOR FREE at this exclusive web address.
Nutrafol: For FIFTEEN DOLLARS OFF go to https://nutrafol.com/men/ with promo code MAJORITY.
Outer: See the difference at go.liveouter.com/MAJORITY. Plus, for a limited time, get $300 off and FREE shipping.
Sunset Lake CBD: Visit sunsetlakecbd.com.
Grove: Go to this link here today to get a free gift set worth up to fifty dollars with your first order. Plus, shipping is fast and FREE.
Headspace: Try this link, with discount code MAJORITY and get one month FREE of their entire mindfulness library.
StartMail: Start securing your email privacy with StartMail. Sign up today and you'll get 50% off your first year! Go to this link here for our special promotion!.
CozyEarth: Go to this link here and enter the special promo code MAJORITY at checkout to SAVE thirty-five percent now.