Despite Senate Majority Vote, No Sick Leave for Rail Workers - The Friday AM Quickie 12/2/22
It's cold and I'm tired. Have a nice weekend. Jack's back Monday. - Corey
Tell your friends to sign up for this M-F newsletter at AMQuickie.com!
THE BIG NEWS
Congress: No Sick Leave for Essential Workers in a Pandemic
A majority of U.S. Senators -- 52 out of 100 -- voted yesterday to give seven days paid sick leave to struggling rail workers, one day after a majority of the House voted to pass the same bill. However, majority approval in both chambers of Congress is not currently enough to change the law, thanks to arcane Senate rules that serve to ensure nothing good happens.
Six Republicans sided with Democrats on the vote. The only Democrat to vote against sick leave for the rail workers was... just guess... that's right: West Virginia coal Sen. Joe Manchin III. You may remember Manchin as one of the key voices against changing Senate rules to weaken the filibuster and allow the passage of bills by simple majority. In voting to sell out workers, he also, once again, acted to preserve his unwarranted, undemocratic power. But Manchin isn't the only villain here, or even the main one. The supposedly pro-labor President Joe Biden, who campaigned on paid sick leave for all, could have sided with the workers from the beginning and prevented this entire situation.
A second bill that will force rail workers to accept the terms of a labor contract dictated by the White House passed by an overwhelming margin, 80-15. According to the Intercept, that deal will give rail workers one additional paid day off. Biden is expected to sign that bill quickly in hopes of preventing a strike that could disrupt nationwide supply chains.
To be clear: despite what Congress and the White House have done, the rail workers can still organize to withhold their labor from their greedy bosses. But if they do so -- and that's reportedly unlikely -- it will be what's known as an illegal "wildcat" strike. Which would be quite something to see. However, the armchair quarterbacks cheering for that outcome don't seem to have the rail workers' interests and demands foremost in mind. It's up to the workers and no one else how to handle this situation. But what's clear now is that the highly polarized, barely functioning U.S. political system snapped into action when given an opportunity to crush workers' demands and weaken organized labor in general. Some centrist Democratic pundits will have you believe yesterday's vote to "avert a strike" was a victory for the White House and a good thing for the American people. Quite the opposite. It was a betrayal.
MORE STORIES TO WATCH
It's Come to This: GOP Youth Outreach Stars Heil Hitler
After 55 days, the House Judiciary Committee Republicans yesterday removed a Twitter post praising "Kanye. Elon. Trump." All it took was for top-ranking Billboard artist and recent Donald Trump dinner guest Kanye West to go on Alex Jones' Infowars show with new pal Nick Fuentes and heap praise on Adolf Hitler and the Nazis at great length while spreading hateful lies about Jews. You could call it a mask-off performance, but Ye wore a bizarre full-face mask throughout the segment. Fuentes and Ye also said they were "very pro-Putin," to which I say, Russia is accepting foreign volunteers -- enlist, boys! Your leader needs you to die in a trench in Ukraine for the glory of the empire.
Warnings of 'Complete Doomsday Scenario' for Colorado River
Climate change is depleting the massive Lake Powell reservoir threatening not only the water but also the power supply for 4.5 million people in the American southwest, the Washington Post reports. The "once unfathomable" scenario of falling water levels shutting down the turbines in Arizona's Glen Canyon Dam "could come as soon as July," according to new federal projections. Officials also fear a "dead pool" scenario involving severely depleted water levels that could devastate the Colorado River infrastructure as well as the ecosystem, turning the river into something "more like an irrigation ditch." The upshot is: substantial cuts in water consumption are required, and may soon become mandatory.
QUICKEST QUICKIES
SOME NUMBER
6,252
That's how many immigrants "fleeing torture and persecution" had their personal information published in an "unintentional" online data dump this week by Immigration and Customs Enforcement, putting their lives at risk, the Los Angeles Times reports.
ON THE SHOW TODAY
12/2: It's Casual Friday! Sam and Emma host Ryan Grim, DC Bureau Chief at the Intercept, to round up the week in news.
DON'T MISS MR CLIPS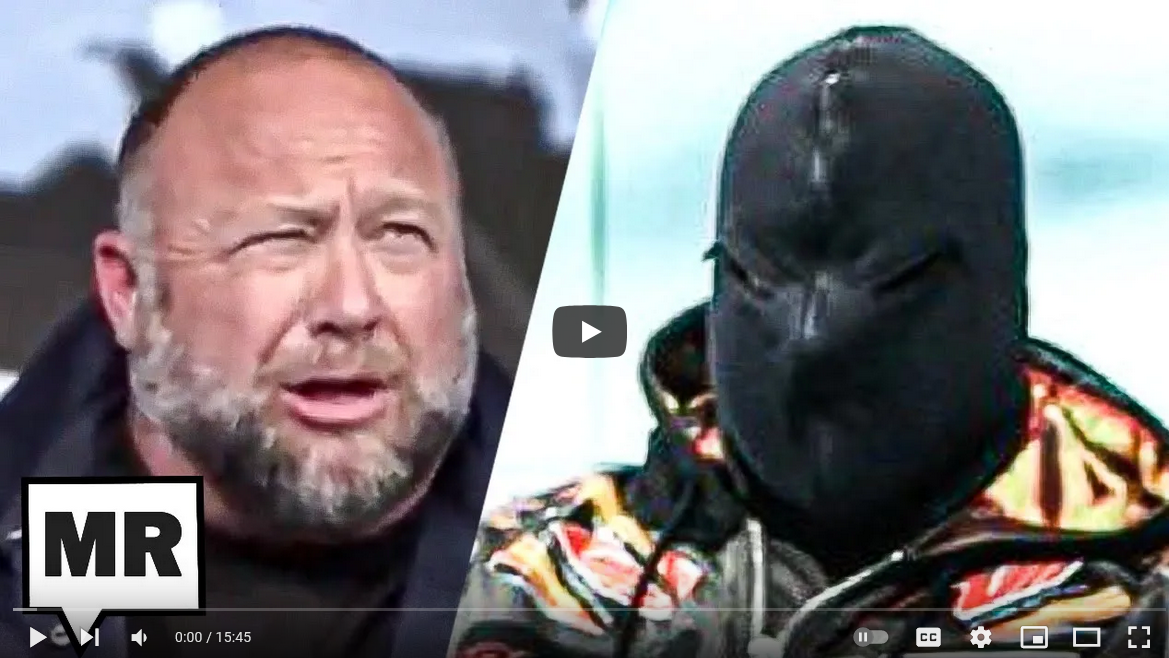 Well, he couldn't have been that surprised, considering Ye's recent commentaries.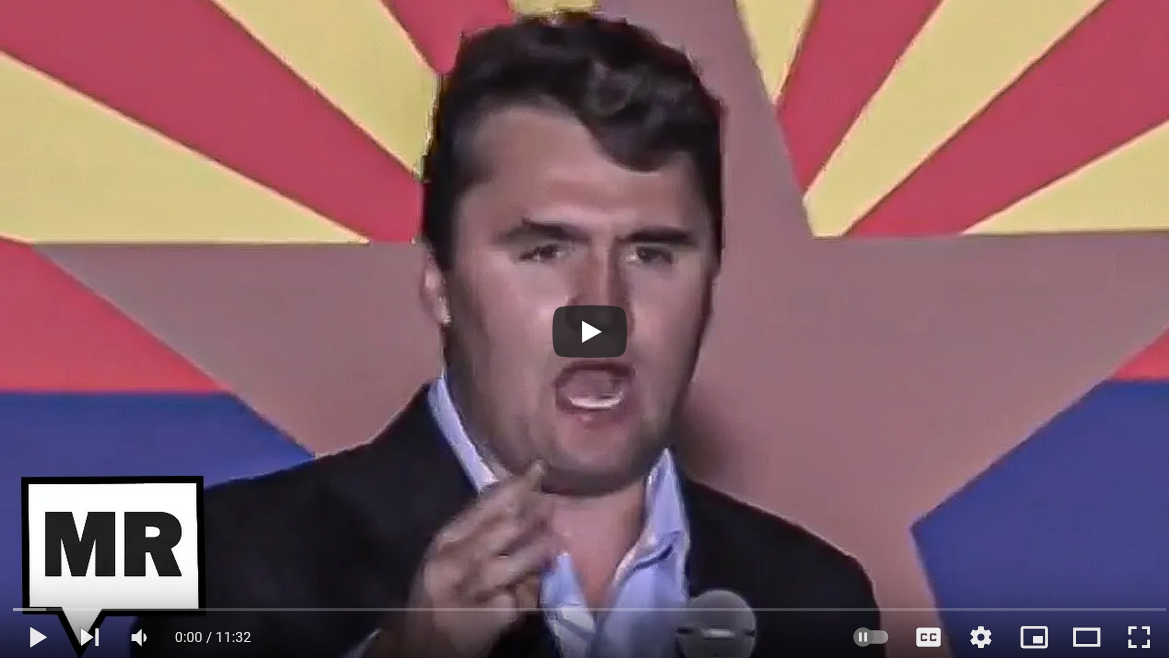 Wait until there's no more water to fill all those suburban swimming pools.
PARTING WORDS
"I knew in my mind that there was a benefit to the company."
-- Longtime Trump Organization accountant Allen Weisselberg, in testimony at the company's Manhattan fraud trial, where closing arguments are being heard. Trump laywers are claiming that Weisselberg cooked the company's books for his sole financial benefit; a guilty verdict hinges on whether jurors believe that's the case, or that the accounting fraud was in fact carried out on behalf of the company.
Quickie Discount Code Corner
Hey check it out! Stuff on sale!
IAC Laser Engraving: IAC Laser Engraving is a Leftist-owned Worker Collective started by long time listener, Ryan Lubin in September of 2021. Visit iaclasers.com to order your custom item today and  enter in Coupon Code: "MAJORITY10" at purchase to receive a 10% discount on their AMAZING products."
ExpressVPN: Secure your online data TODAY by visiting this link. That's https://www.expressvpn.com/majority and you can get an extra three months FREE.
Fast Growing Trees: Go to this link right now, and you'll get FIFTEEN PERCENT OFF your entire order.
Ritual: Get key nutrients without the B.S. Ritual is offering our listeners 10% off during your first three months. Visit here to start your Ritual today.
Aura: Protect yourself from America's fastest-growing crime. Try Aura for 14 days for free: https://aura.com/majority
ZBiotics: Go to https://thld.co/zbiotics_majority_0722  and get 15% off your first order of ZBiotics Pre-Alcohol Probiotic by using my code MAJORITY at checkout.

HoldOn Bags: HoldOn plant-based compostable kitchen/trash bags: Get 20% OFF with code MAJORITY at https://holdonbags.com/majority
StoryWorth: StoryWorth is an online service that helps every other figure in your life share stories through thought-provoking questions about their memories and personal thoughts. Get started right away with no shipping required by going to https://storyworth.com/majority you'll get $10 of your first purchase!
Henson Shaving: Go to https://hensonshaving.com/majority  and use code MAJORITY for a free 100-pack of blades!
Quip: If you go to this link RIGHT NOW, you'll get your first refill FREE.
Shopify: Go to this link here for a FREE fourteen-day trial and get full access to Shopify's entire suite of features.
LiquidIV: You can get 25% off when you go to liquidiv.com and use code MAJORITYREP at checkout.
Stamps.com: Start mailing and shipping with stamps.com, and keep more money in your pocket every day. Sign up with promo code MAJORITYREPORT for a special offer that includes a 4-week trial, plus free postage and a digital scale.
ZipRecruiter: Find the right employees for your workplace with ZipRecruiter. Try it FOR FREE at this exclusive web address.
Nutrafol: For FIFTEEN DOLLARS OFF go to https://nutrafol.com/men/ with promo code MAJORITY.
Outer: See the difference at go.liveouter.com/MAJORITY. Plus, for a limited time, get $300 off and FREE shipping.
Sunset Lake CBD: Visit sunsetlakecbd.com.
Grove: Go to this link here today to get a free gift set worth up to fifty dollars with your first order. Plus, shipping is fast and FREE.
Headspace: Try this link, with discount code MAJORITY and get one month FREE of their entire mindfulness library.
StartMail: Start securing your email privacy with StartMail. Sign up today and you'll get 50% off your first year! Go to this link here for our special promotion!.
CozyEarth: Go to this link here and enter the special promo code MAJORITY at checkout to SAVE thirty-five percent now.