Supreme Court Takes Up the Next "Gay Wedding Cake" Case - The Monday AM Quickie 12/5/22
My wife is absolutely going to make fun of me for putting this in the newsletter, but one of the highlights of my weekend is that I got a new big extremely soft fisherman's sweater that is extremely warm. Anyway, we've got a big Supreme Court case to discuss and some other bizarre stories. Let's have at it! - Jack
Tell your friends to sign up for this M-F newsletter at AMQuickie.com!
THE BIG NEWS
Supreme Court Will Hear Arguments on Pivotal LGBTQ Rights Case
If the title of today's newsletter stirred any inkling of memory for you, well, you're in luck – because the Supreme Court is about to hear it all over again.
All right, the cases aren't identical. The oral arguments that will be presented today in 303 Creative v. Elenis aren't exactly the same as the ones in  Masterpiece Cakeshop v Colorado Civil Rights Commission, but the similarties are pretty profound. The current case concerns a graphic designer named Lori Smith, who is suing in order to protect what she says is her right to refuse her services to LGBT people. The Masterpiece Cakeshop case – when a cakeshop owner didn't want to bake a wedding cake for a gay couple – ended on an inconclusive techicality, and the new case is clearly designed to render a more definitive ruling in the Supreme Court (which is even more conservative than it was then). Here's the key differences, per the Times:
The decision to hear Ms. Smith's case was probably driven by several factors: an increasingly assertive six-justice conservative supermajority, a sense that Ms. Smith's designs were more likely to be expression protected by the First Amendment and the desire of at least some justices to undo or limit Obergefell v. Hodges, the 2015 decision establishing a right to same-sex marriage.
So here's where we're at: Smith is likely thinking that her work as a graphic designer is more likely to get a first amendment ruling (not forcing an artist to make art they don't like), and also that this will be testing the boundaries and extremity of the newly-Conservative court. It's not really even a subtle attempt to get this to happen: Smith lives just a few miles from Masterpiece Cakeshop, and both she and the proprietor there are being represented by the same Conservative Christian law firm. You know, the same peopel trying the same things for the same reasons. Keep an eye on how the arguments develop today, I know we will. We'll check back in on this one soon.
MORE STORIES TO WATCH
Bizarre Shootings Take Down Power in North Carolina
I almost made this the main story today, but we're still waiting for more conclusive information. What we do know is that some 45,000 people lost power in North Carolina today after firearm attacks multiple power stations serving Moore County. As in, someone went in and deliberately shot up... a power station. This is truly bizarre. Police are still looking for a shooter or shooters and a motive, but there are some wild rumors going around. Here's the Post:
Investigators are looking into whether the incident is linked to a drag queen show that took place in the town of Southern Pines that evening, but they have so far not found any connection, Fields said.

Community members said far-right activists have tried to shut down the event for weeks, the Fayetteville Observer reported Friday.
Wild. Completely wild! Authorities said it could take until Thursday to get power back on for some people affected.
Iran Abolishes "Morality Police" After Months of Protests
The wildfire protests in Iran, a massive development. The Iranian government has allegedly abolished its feared "Morality Police," the "law enforcement" unit in charge of enforcing the Iranian government's strict social regulations on women and anyone deemed to be participating in behavior they don't like. Mahsa Amini, the 22 year old woman who was killed in September, igniting the protests, died while in custody of the morality police. However, remember that allegedly in the top sentence. The game of telephone here is pretty garbled. The Times reports:
The morality police "was abolished by the same authorities who installed it," Attorney General Mohammad Javad Montazeri said on Saturday during a meeting at which officials were discussing the unrest, according to state media reports.
Ok, but the government itself didn't confirm the news. Other officials said the government would continue to enforce restrictions on social behavior, and yet more officials downplayed Montazeri's comments. So the actual shape of what this will look like is still to come – but it's clear that the Iranian government is beginning to feel the heat.
QUICKEST QUICKIES
SOME NUMBER
35,000
Current number of COVID hospitalizations, reflecting a post-Thanksgiving spike, per the Post.
ON THE SHOW TODAY
12/5: Sam and Emma host Adam Hochschild, lecturer at the University of California, Berkeley School of Journalism, to discuss his recent book American Midnight: The Great War, a Violent Peace, and Democracy's Forgotten Crisis.
DON'T MISS MR CLIPS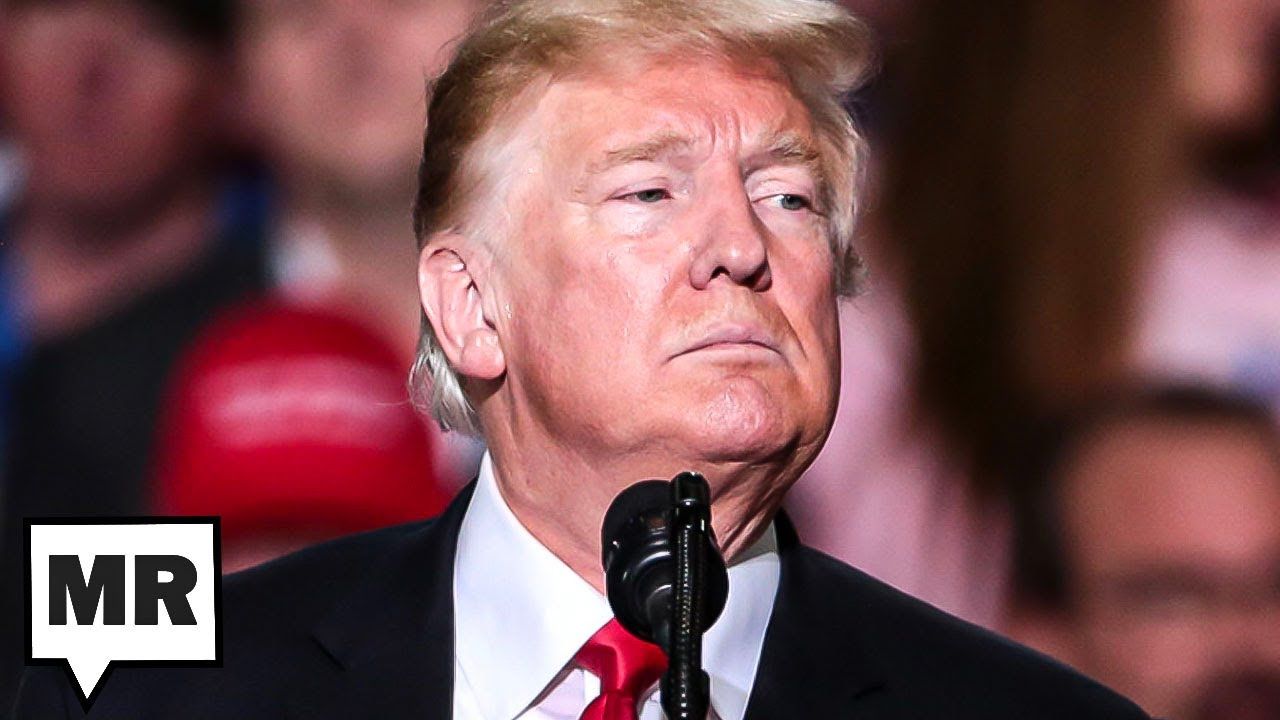 Here's hoping!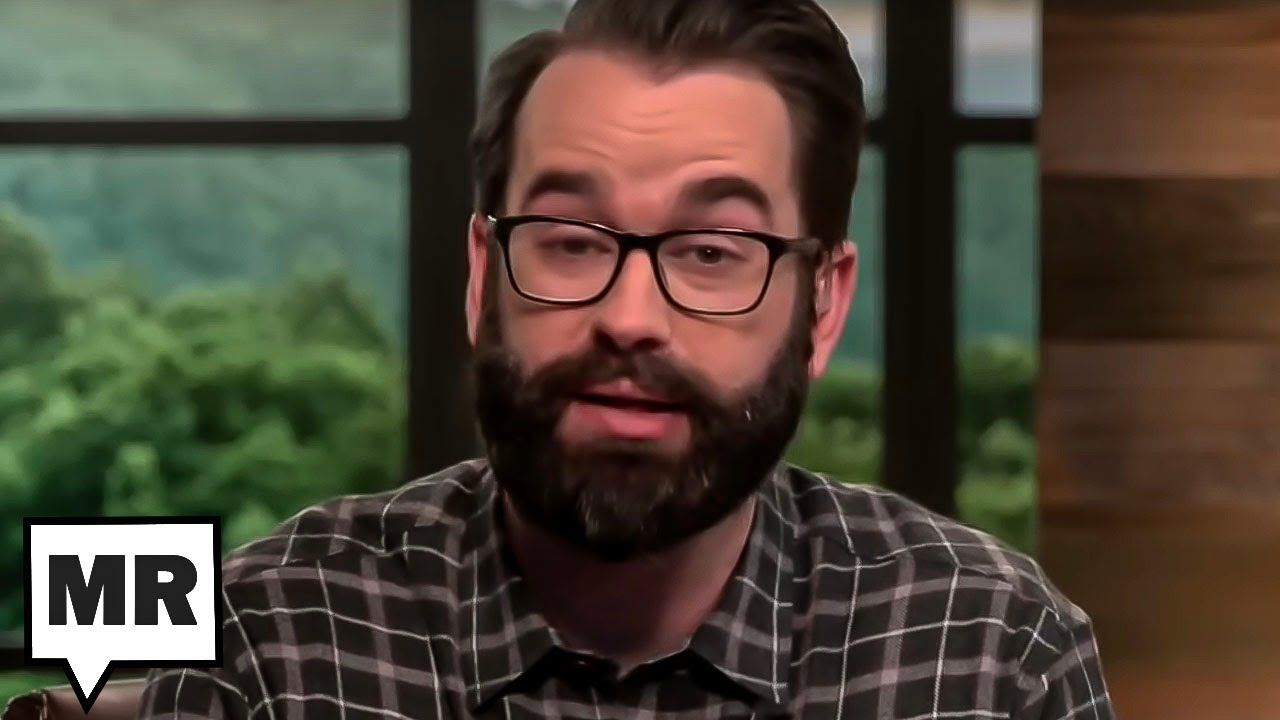 Exposing the circular logic of the conservative argument against trans people.
PARTING WORDS
"To me it means someone who believes that there are systemic injustices in the criminal justice system and on that basis they can decline to fully enforce and uphold the law."
– Ryan Newman, Ron DeSantis' General Counsel, when asked to give a definition of the term "woke." That sounds... about right! But Conservatives think this is a bad thing, of course.
Quickie Discount Code Corner
Hey check it out! Stuff on sale!
IAC Laser Engraving: IAC Laser Engraving is a Leftist-owned Worker Collective started by long time listener, Ryan Lubin in September of 2021. Visit iaclasers.com to order your custom item today and  enter in Coupon Code: "MAJORITY10" at purchase to receive a 10% discount on their AMAZING products."
ExpressVPN: Secure your online data TODAY by visiting this link. That's https://www.expressvpn.com/majority and you can get an extra three months FREE.
Fast Growing Trees: Go to this link right now, and you'll get FIFTEEN PERCENT OFF your entire order.
Ritual: Get key nutrients without the B.S. Ritual is offering our listeners 10% off during your first three months. Visit here to start your Ritual today.
Aura: Protect yourself from America's fastest-growing crime. Try Aura for 14 days for free: https://aura.com/majority
ZBiotics: Go to https://thld.co/zbiotics_majority_0722  and get 15% off your first order of ZBiotics Pre-Alcohol Probiotic by using my code MAJORITY at checkout.

HoldOn Bags: HoldOn plant-based compostable kitchen/trash bags: Get 20% OFF with code MAJORITY at https://holdonbags.com/majority
StoryWorth: StoryWorth is an online service that helps every other figure in your life share stories through thought-provoking questions about their memories and personal thoughts. Get started right away with no shipping required by going to https://storyworth.com/majority you'll get $10 of your first purchase!
Henson Shaving: Go to https://hensonshaving.com/majority  and use code MAJORITY for a free 100-pack of blades!
Quip: If you go to this link RIGHT NOW, you'll get your first refill FREE.
Shopify: Go to this link here for a FREE fourteen-day trial and get full access to Shopify's entire suite of features.
LiquidIV: You can get 25% off when you go to liquidiv.com and use code MAJORITYREP at checkout.
Stamps.com: Start mailing and shipping with stamps.com, and keep more money in your pocket every day. Sign up with promo code MAJORITYREPORT for a special offer that includes a 4-week trial, plus free postage and a digital scale.
ZipRecruiter: Find the right employees for your workplace with ZipRecruiter. Try it FOR FREE at this exclusive web address.
Nutrafol: For FIFTEEN DOLLARS OFF go to https://nutrafol.com/men/ with promo code MAJORITY.
Outer: See the difference at go.liveouter.com/MAJORITY. Plus, for a limited time, get $300 off and FREE shipping.
Sunset Lake CBD: Visit sunsetlakecbd.com.
Grove: Go to this link here today to get a free gift set worth up to fifty dollars with your first order. Plus, shipping is fast and FREE.
Headspace: Try this link, with discount code MAJORITY and get one month FREE of their entire mindfulness library.
StartMail: Start securing your email privacy with StartMail. Sign up today and you'll get 50% off your first year! Go to this link here for our special promotion!.
CozyEarth: Go to this link here and enter the special promo code MAJORITY at checkout to SAVE thirty-five percent now.