Biden the Strike Buster? - The Tuesday AM Quickie 11/29/22
We're back and it's Tuesday again. Huge soccer game today, U.S. vs Iran, winner advances, loser goes home. I'll be watching. - Jack
Tell your friends to sign up for this M-F newsletter at AMQuickie.com!
THE BIG NEWS
Biden Sets Up to Bust Rail Strike
Remember a few weeks (or was it months) back when I mentioned that the Biden administration was facing one of the biggest labor tests of its tenure so far? Well. Here we go again, and things aren't looking good.
The rail strike, if you remember, is a looming labor action by the members of basically every union that serves workers in America's rail system. Some of those are huge unions, some are small, but they're all in it together, saying that the entire coalition will strike if the demands of even one union are not met. There's been a tentative agreement on the table for weeks, but some of the unions keep voting it down, arguing that the bosses at the rail companies still aren't meeting the demands they have for sick days, time off, and other much-needed quality of life improvements to their work. That means a strike is coming – if only the Democratic-held Congress was on their side.
Unfortunately, it's not. Biden on Monday urged Congress to act and pass a bill that would effectively force the unions into the deal that's on the table. Nancy Pelosi said she'd get it done. Listen to this crap (hat tip to David Dayen).
"As a proud pro-labor President, I am reluctant to override the ratification procedures and the views of those who voted against the agreement. But in this case
That's a big but Mr. Malarkey!! It's unclear what would happen to Pelosi's bill in the Senate, but the Times lays out some options as to what a proposed bill would look like:
Congress has the authority to intervene in a variety of ways. It could push back a strike deadline and extend the negotiating period, or require the two sides to involve an arbitrator. It could also enact a deal directly through legislation — whether it was the agreement that some unions already have voted down, or a less generous proposal that a presidential board issued over the summer.
Meanwhile, business groups are basically howling at Biden to shut this thing down and force the unions to take what the corporations are giving them. A group of national federations of this and that – 400 organizations in total – are all clamoring for Biden to step in. And it looks like he's prepared to do so.
It's worth noting that way back in 1992, Biden was one of only six senators who voted against a similar bill in a rail strike back then, arguing that such Congressional overreach is a unfair interference into union negotiations. But that was when he was a Senator, and now he's President. I guess the rules – and Biden's principles – are a bit more flexible now.
MORE STORIES TO WATCH
Hawaiian Volcano Erupts
The Hawaiian volcano of Manu Loa began erupting on Monday for the first time in 38 years, spewing ash and smoke into the sky above the state's Big Island. While the eruption thus far doesn't look dangerous, Hawaiian officials began to tell the island's 200,000 residents to be ready for the worst, if the lava flow or eruption behavior suddenly changed. Lava is shooting 100 to 200 feet in the air from three separate fissures on the mountain's sides and top, estimated to be around 1-2 miles long. It's kind of hard to imagine the scale of these things when 200 foot lava plumes over 2 miles is considered a "well, let's wait and see" kind of moment. Hawaiians! Brave people!
China Protests Continue, Rocking Economy
Investors – oft preoccupied with what China's so-called "communism" will do to the global financial markets – are starting to get wary about the protests sweeping across a nation that usually does not allow protests. Any global unrest is cause for "uncertainty," that holy financial word that can mean basically anything except "smooth sailing for the 1 percent," and can usually be seen as a bellwether for when those fat cats will start trying to pass down any ill effects of an uncertain market to the people below them. Here's some expert analysis courtesy of the Times:
Analysts warn that more unrest could further slow the production and distribution of integrated circuits, machine parts, household appliances and more. It may also encourage companies in the United States and Europe to disengage from China and more quickly diversify their supply chains.
In other words, it'll mess up the supply chain again and big corporations will use that as an excuse to price gouge even more. Great!
QUICKEST QUICKIES
SOME NUMBER
21,763
Number of Russian citizens who were processed at the U.S. southern border in Fiscal Year 2022, part of a flood of anti-war activists and others seeking refuge after their country's disastrous invasion of Ukraine.
ON THE SHOW TODAY
11/29: Sam and Emma host Kate Aronoff, climate reporter for the New Republic, to discuss the developments coming out of the COP27 conference in Egypt. Then, they are joined Jonah Furman of Labor Notes and author of the Who Gets The Bird? newsletter on SubStack to discuss the recent labor updates across the country, including the impending U.S. federal rail strike.
DON'T MISS MR CLIPS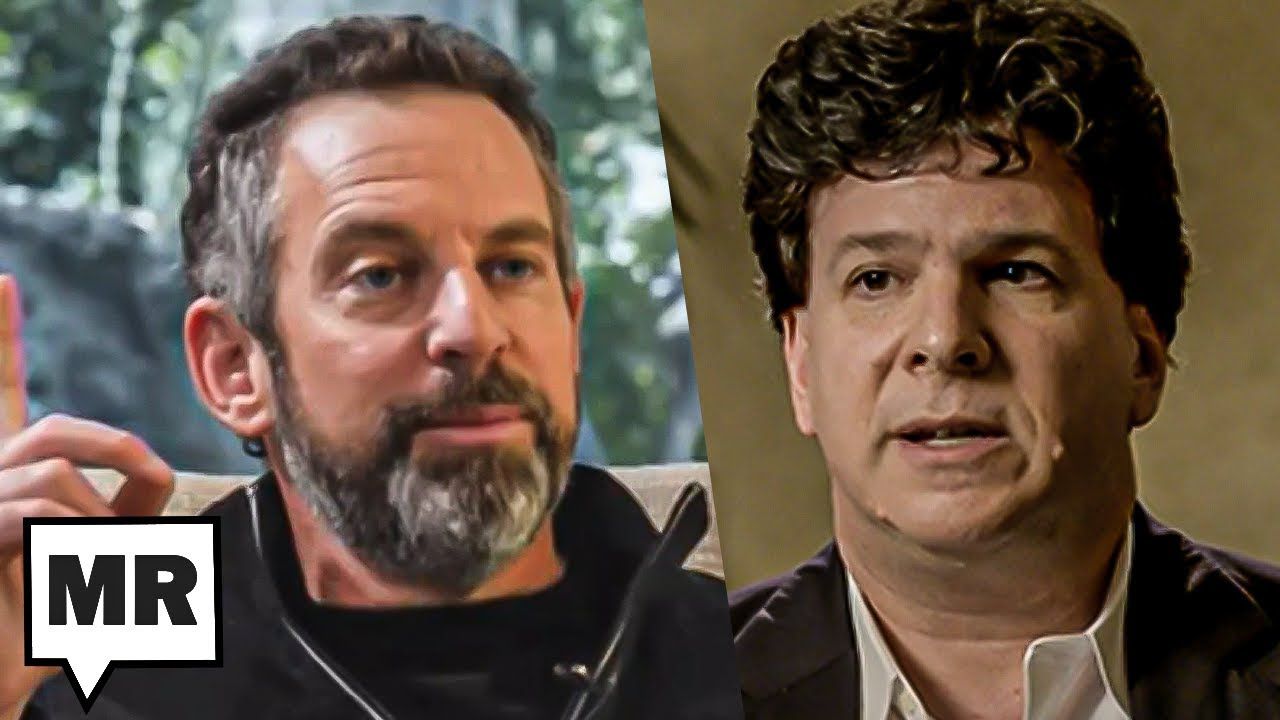 Sam Harris keeps getting in fights with all his old friends.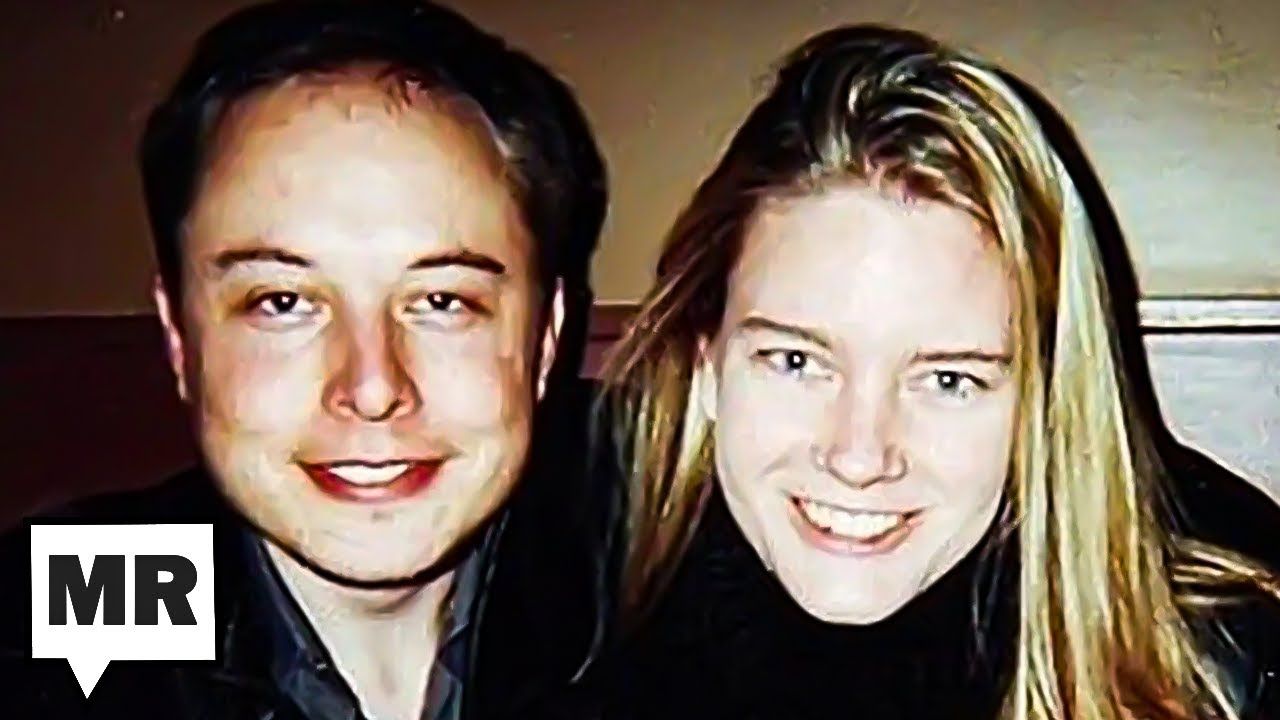 Ouch! Hate it when that happens!
PARTING WORDS
"I thought when we left Russia that our suffering would be over. I feel helpless.''
– Boris Shevchuk, 28, a Russian physician and anti-war activist who requested asylum in the U.S. and instead recieved a cell in an ICE detention center in Louisiana.
Hey check it out! Stuff on sale!
IAC Laser Engraving: IAC Laser Engraving is a Leftist-owned Worker Collective started by long time listener, Ryan Lubin in September of 2021. Visit iaclasers.com to order your custom item today and  enter in Coupon Code: "MAJORITY10" at purchase to receive a 10% discount on their AMAZING products."
ExpressVPN: Secure your online data TODAY by visiting this link. That's https://www.expressvpn.com/majority and you can get an extra three months FREE.
Fast Growing Trees: Go to this link right now, and you'll get FIFTEEN PERCENT OFF your entire order.
Ritual: Get key nutrients without the B.S. Ritual is offering our listeners 10% off during your first three months. Visit here to start your Ritual today.
Aura: Protect yourself from America's fastest-growing crime. Try Aura for 14 days for free: https://aura.com/majority
ZBiotics: Go to https://thld.co/zbiotics_majority_0722  and get 15% off your first order of ZBiotics Pre-Alcohol Probiotic by using my code MAJORITY at checkout.

HoldOn Bags: HoldOn plant-based compostable kitchen/trash bags: Get 20% OFF with code MAJORITY at https://holdonbags.com/majority
StoryWorth: StoryWorth is an online service that helps every other figure in your life share stories through thought-provoking questions about their memories and personal thoughts. Get started right away with no shipping required by going to https://storyworth.com/majority you'll get $10 of your first purchase!
Henson Shaving: Go to https://hensonshaving.com/majority  and use code MAJORITY for a free 100-pack of blades!
Quip: If you go to this link RIGHT NOW, you'll get your first refill FREE.
Shopify: Go to this link here for a FREE fourteen-day trial and get full access to Shopify's entire suite of features.
LiquidIV: You can get 25% off when you go to liquidiv.com and use code MAJORITYREP at checkout.
Stamps.com: Start mailing and shipping with stamps.com, and keep more money in your pocket every day. Sign up with promo code MAJORITYREPORT for a special offer that includes a 4-week trial, plus free postage and a digital scale.
ZipRecruiter: Find the right employees for your workplace with ZipRecruiter. Try it FOR FREE at this exclusive web address.
Nutrafol: For FIFTEEN DOLLARS OFF go to https://nutrafol.com/men/ with promo code MAJORITY.
Outer: See the difference at go.liveouter.com/MAJORITY. Plus, for a limited time, get $300 off and FREE shipping.
Sunset Lake CBD: Visit sunsetlakecbd.com.
Grove: Go to this link here today to get a free gift set worth up to fifty dollars with your first order. Plus, shipping is fast and FREE.
Headspace: Try this link, with discount code MAJORITY and get one month FREE of their entire mindfulness library.
StartMail: Start securing your email privacy with StartMail. Sign up today and you'll get 50% off your first year! Go to this link here for our special promotion!.
CozyEarth: Go to this link here and enter the special promo code MAJORITY at checkout to SAVE thirty-five percent now.