Protests Erupt in China - The Monday AM Quickie 11/28/22
I'm back! Had a lovely long weekend – embarassingly replied to Sam's "Happy Thanksgiving" email to the crew like 48 hours late because I didn't check my email for three days. Sam, Bradley, Corey... If you're reading this. Happy Thanksgiving. I'm sorry. I'm SORRY! HAPPY THANKSGIVING!!! - Jack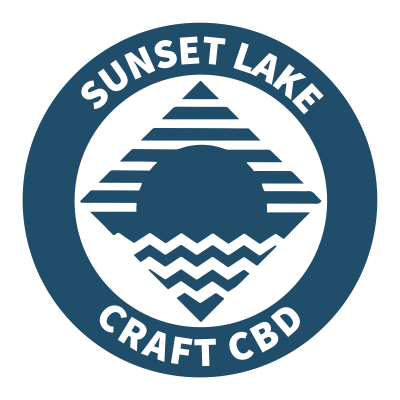 Sunset Lake CBD's Black Friday sale is live! Head to sunsetlakecbd.com and use coupon code "FRIDAY" for 30% off your entire order! That's not all: orders over $100 will receive a FREE 20-count jar of CBD gummy bears. Sunset Lake CBD will be donating 10% of the proceeds from this sale to Feeding Chittenden, their local food shelf. Don't wait. Use code "FRIDAY" for 30% off your order and have your favorite CBD shipped directly to your door. This sale ends November 27th.
Tell your friends to sign up for this M-F newsletter at AMQuickie.com!
THE BIG NEWS
Protests Erupt Across China Against Government Restrictions
The protests that erupted this weekend across China are important to talk about, largely because they defy some of the Western narratives that we might easily graft onto them. On the surface, the protests are against government lockdown measures, a phrase which to me calls to mind the ridiculous crossfitters doing pushups outside of municipal court buildings back in 2020. But that's not what's happening here. Let's back up and get some context:
On Thursday an apartment building in the Chinese city of Urumqi, the capital of the Xinjiang region, caught fire thanks to a faulty power strip. Firefighters responded to the blaze, but it took them three hours to put it out, and 10 people were killed while they struggled to fight the flames. What sounds like an almost mundane tragedy turned into a political firestorm, as residents blamed the deaths on the government's severe COVID lockdown policies, which are part of the Chinese government's broader "Zero COVID" plan, saying that the strict measures might have hampered rescue efforts or even trapped residents in their burning apartments. The government denies this, but the narrative was unstoppable, becoming a the tipping point that finally pushed many Chinese people over the edge. The local protests spread to cities across the country, and some groups have even called on recently re-elected CCP leader Xi Jiping to resign, an almost unfathomable question to the party's central authority, which has spent countless years and yuan creating a system that stops dissent almost before it begins.
While China's restrictive policies have likely saved many lives from the disease, they have been so stringent that they've created enormous ill will. Per the Times:
"Covid Zero produced an unintended consequence, which is putting a huge number of people in the same situation," said Yasheng Huang, a professor at the MIT Sloan School of Management who leads its China Lab. "This is a game changer. The anger has been pent up for a while, but I think the 20th Congress provided an expectation that it would wind down," he said, referring to the party's leadership reshuffle in October. "When that did not happen, the frustration quickly boiled over."
In other words, a perfect storm of tragedy, frustration, and political gridlock. Coverage of the growing protests has been inconsistent in the west, and the government also appears to have cracked down on journalists in some cases. Twitter, once a reliable platform for finding open-source footage and data of world events, has been going through its own problems: the Post reports that its gutted "anti-propaganda" team has been struggling to keep up with a flood of misinformation and spam that is allegedly aimed at keeping news of the protests off of social media. We'll definitely be watching these going forward this week.
MORE STORIES TO WATCH
Ukraine's Trench Warfare Turns Grim Near Bakhmut
Seven years ago at about this time of year I did a seven-day military embed with a Ukrainian Army unit dug in outside of the Donetsk suburb of Pisky. My embed was largely quiet, and blessedly dry: we were spared rain, and only took occasional artillery. But the last day we were there, the sky opened up – freezing rain, torrential gouts of it, sleet and ice turning everything it touched into a black slurry of misery. That is the reality of Ukraine as the cold sets in, and the current brutal front in the East makes my tiny inconvenience years ago look like a summer picnic in Central Park. Right now, Ukrainian and Russian forces are engaged in an absolutely horrifying battle for the city of Bakhmut, which has been gutted by artillery in much of the same way that Lysychansk and Severodonetsk were this summer. Troops are fighting in flooded trenches and casualties are pouring in by the hundreds. You can read this dispatch for more context to the situation – this is what the war will look like, for months now.
Trump, Kanye West, Nick Fuentes. Wait, What?
All right. Let's keep this simple. There is currently a scandal going on because Donald Trump reportedly hosted Nick Fuentes for dinner at Mar-A-Lago. Nick Fuentes is, without like splitting hairs over things, a Nazi. He's a Nazi. And not in like a, the ideological endpoint of the Conservative movement is Nazism kind of way, in a like, he is already there. He is a Nazi. You can Google him if you like but the research that you do will tell you: he is a Nazi. Anyway. Donald Trump had dinner with him. Why? Well boy hahaha let me tell you Trump says it's because Kanye – know known as Ye – invided him. Ye and Fuentes have been palling around online for a few days, mutual admiration between virulent anti-semites, etc. Donald Trump, long friendly with Ye, invited Ye for dinner and whoops Fuentes was there. This is a stupid scandal because how many times will we do the "GOTCHA! Donald Trump hangs out with Nazi!!" thing until we realize that yes, he's going to hang out with Nazis, they're his fans, that's who he is. Anyway here's Trump's statement about the matter:
This past week, Kanye West called me to have dinner at Mar-a-Lago. Shortly thereafter, he unexpectedly showed up with three of his friends, whom I knew nothing about. We had dinner on Tuesday evening with many members present on the back patio. The dinner was quick and uneventful. They then left for the airport."
Ok! That clears that up I'm sure!
QUICKEST QUICKIES
World Cup Gets Messy Pt. 1: Iran wants the U.S. to be removed from the World Cup thanks to an image posted by the U.S. Soccer Federation that omitted Islamic symbols from the Iranian flag in support of the protests against the authoritarin regime there. Stupid stunt by the USSF, silly plea by Iran. They'll get their chance to remove the U.S. from the World Cup themselves on Tuesday, to be fair. via NYT.
World Cup Gets Messy Pt. 2: Belgium riots after losing to Morocco. Perhaps they should have simply beaten Morocco then? via NYT.
World Cup Gets Messy Pt. 3: Qatar has officially been eliminated. They get one more group game, but no result will help them advance. Damn. Too bad you can't buy talent! via me looking at the standings.
Plane Crashes Into Maryland Power Lines A bizarre local drama: the pilot and passengers were rescued successfully late Sunday night. via WaPo.
SOME NUMBER
52
Number of people killed in mass shootings around the U.S. in November.
ON THE SHOW TODAY
11/28: Sam and Emma host Dale Kretz, visiting assistant professor of history at the University of California, Santa Barbara, to discuss his recent book Administering Freedom: The State of Emancipation after the Freedmen's Bureau.
DON'T MISS MR CLIPS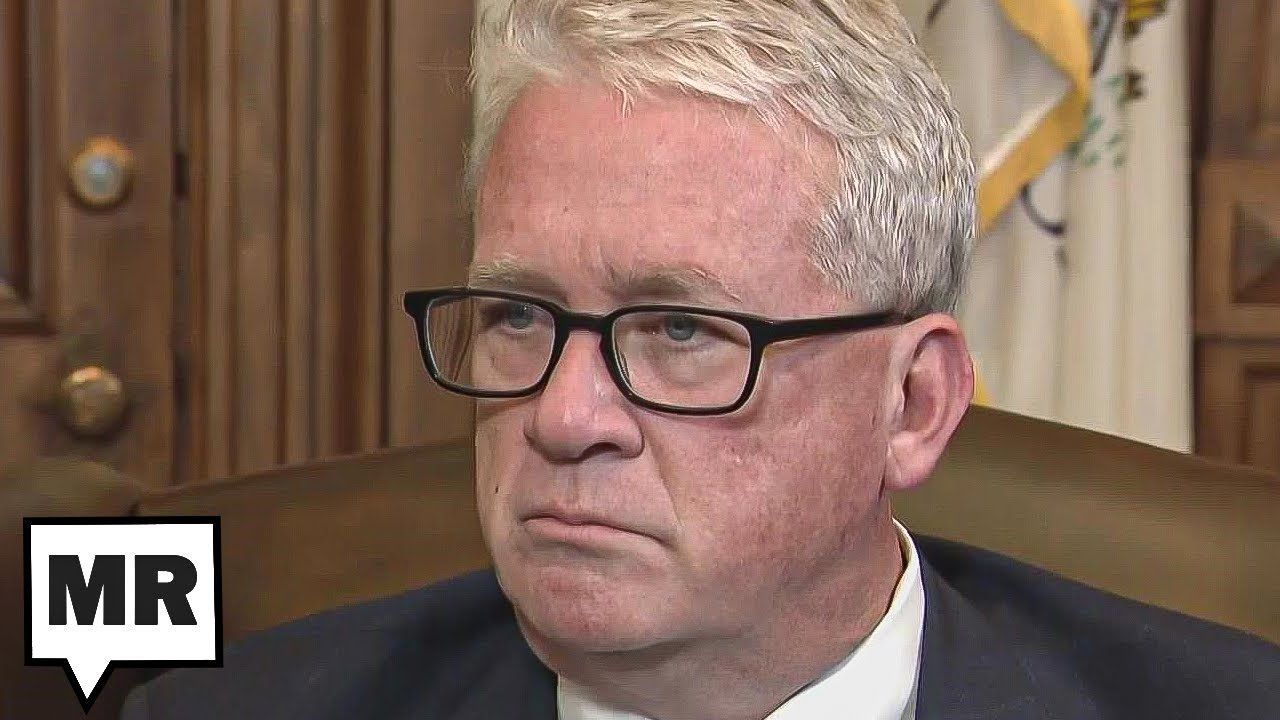 Sowing, reaping, etc.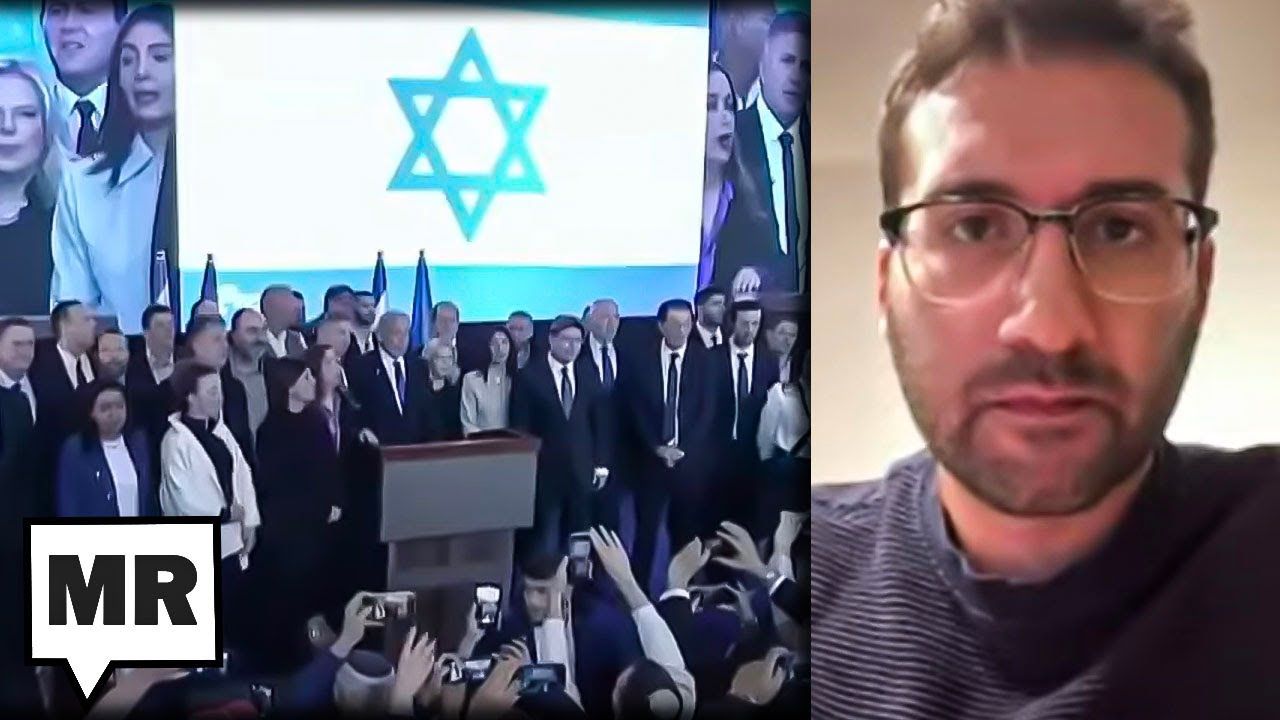 Who could have seen this coming?
PARTING WORDS
"As long as they have missiles, they won't stop, unfortunately."
– Ukrainian President Volodymyr Zelensky, warning his people of further attacks on the civilian power infrastructure.
Hey check it out! Stuff on sale!
IAC Laser Engraving: IAC Laser Engraving is a Leftist-owned Worker Collective started by long time listener, Ryan Lubin in September of 2021. Visit iaclasers.com to order your custom item today and  enter in Coupon Code: "MAJORITY10" at purchase to receive a 10% discount on their AMAZING products."
Established Titles: Get an amazing gift for your dad this Father's Day! Go to https://establishedtitles.com/majority and get 10% off today.
ExpressVPN: Secure your online data TODAY by visiting this link. That's https://www.expressvpn.com/majority and you can get an extra three months FREE.
Fast Growing Trees: Go to this link right now, and you'll get FIFTEEN PERCENT OFF your entire order.
Ritual: Get key nutrients without the B.S. Ritual is offering our listeners 10% off during your first three months. Visit here to start your Ritual today.
Aura: Protect yourself from America's fastest-growing crime. Try Aura for 14 days for free: https://aura.com/majority
Quip: If you go to this link RIGHT NOW, you'll get your first refill FREE.
Shopify: Go to this link here for a FREE fourteen-day trial and get full access to Shopify's entire suite of features.
LiquidIV: You can get 25% off when you go to liquidiv.com and use code MAJORITYREP at checkout.
Stamps.com: Start mailing and shipping with stamps.com, and keep more money in your pocket every day. Sign up with promo code MAJORITYREPORT for a special offer that includes a 4-week trial, plus free postage and a digital scale.
ZipRecruiter: Find the right employees for your workplace with ZipRecruiter. Try it FOR FREE at this exclusive web address.
Nutrafol: For FIFTEEN DOLLARS OFF go to https://nutrafol.com/men/ with promo code MAJORITY.
Outer: See the difference at go.liveouter.com/MAJORITY. Plus, for a limited time, get $300 off and FREE shipping.
Sunset Lake CBD: Visit sunsetlakecbd.com.
Grove: Go to this link here today to get a free gift set worth up to fifty dollars with your first order. Plus, shipping is fast and FREE.
Headspace: Try this link, with discount code MAJORITY and get one month FREE of their entire mindfulness library.
StartMail: Start securing your email privacy with StartMail. Sign up today and you'll get 50% off your first year! Go to this link here for our special promotion!.
CozyEarth: Go to this link here and enter the special promo code MAJORITY at checkout to SAVE thirty-five percent now.