Friday Thoughts: Is Fetterman OK? - The AM Quickie 6/3/22
Seventeen House Democrats have declined to support an assault weapons ban, so it wasn't included in the Protecting Our Kids Act, which will probably die in the Senate anyway.
I'm cat-sitting for a little while starting this weekend, which means two kittens running around in addition to our four-year-old tabby. Jack's due to be back for you come Monday, and then I'll be back, covered in claw marks, to finish up the week. - Corey
Tell your friends to sign up for this M-F newsletter at AMQuickie.com! -- And check the bottom of this newsletter for an all-new promotions corner! Lots of discount codes for good stuff.
---
THE BIG NEWS
Even Progressive Democrats Aren't on Board with an Assault Weapons Ban
I'm not even sure which mass shooting to lead with today. Who knows if anyone was watching -- well, the White House knows -- but President Joe Biden last night delivered a prime-time address on this uniquely American problem. Too many schools have become "killing fields," he said, recalling his recent visits to Buffalo, New York and Uvalde, Texas. "Nothing has been done," he said. "For God's sake, how much carnage are we willing to accept?"
Well, a lot, unfortunately. Despite Biden's call for an assault weapons ban and his insistence that "the Second Amendment is not absolute," the government's true message on guns has been consistent for many years. That message is "anything goes," and people act on it every day. The man who shot up a hospital in Tusla, Oklahoma on Wednesday purchased the assault rifle he used to kill four people and then himself only hours before the act. According to the New York Times, the Tusla shooter carried "a letter saying he blamed his surgeon for continuing back pain and intended to kill him" -- which he did -- "and anyone who got in the way." But do the motives of these killers really matter? Another Times story notes that young men aged 15 to 25 perpetrate many of these shootings, though it's not clear exactly why. Again: does it matter? The problem is that just about anyone for any reason in this country can readily procure a weapon of war and turn it against members of the public -- and, as the botched response to the Uvalde, Texas shooting demonstrates, even the police are afraid or unable to stop them.
So what's Congress planning on doing to restrict access to the weapons that make all this possible? Basically nothing. More than 200 House Democrats have co-sponsored a bill that would ban assault weapons, but that wasn't enough to get the ban included in the measures under consideration by the House Judiciary Committee. Per yesterday's Washington Post, 17 Democrats have declined to co-sponsor the assault weapons ban, including Gun Violence Task Force head Rep. Mike Thompson of California and progressive Rep. Cori Bush of Missouri, who says she doesn't support the assault weapons ban "because I believe we need to consider the impact that expanding the criminal code, which this bill does, has on people's lives." The compromise bill, called the Protecting Our Kids Act, could pass the House next week but is expected to die in the Senate; if it did pass, it might prevent some 18-to-20-year-old shooters from killing you or your kids, but 21-year-olds would still be able to carry out mass shootings with an assault rifle purchased on the same day. Even that reform is unlikely:
"I'm certainly prepared for failure," Sen. Chris Murphy, the Connecticut Democrat helping lead the talks, told CNN on Thursday.
Just across the border in Canada, the liberal government is seeking a cap on handgun sales, an assault-rifle buyback program, and a "red flag" law that would actually require people deemed a threat to surrender their guns to police. The reason, as Prime Minister Justin Trudeau explained, is that "other than using firearms for sport shooting and for hunting, there is no reason anyone in Canada should need guns in their everyday lives." I actually think there's nothing about that statement that would violate the Second Amendment if adopted as a baseline for national policy in the U.S., but I'm not in Democratic leadership.
MORE STORIES TO WATCH
Many More Blackouts Expected This Summer
The Biden administration plans to reverse a Trump-era environmental rule that prevented states, territories, and tribal governments from blocking development, including fossil fuel infrastructure like pipelines, that will pollute or destroy waterways. Environmental Protection Agency administrator Michael Regan announced the proposed rule yesterday, though it won't take effect until next year, the Washington Post reports. The same paper has a story that predicts rolling blackouts "could be far more widespread" this summer thanks to a grid that wasn't built to endure climate change. Midwesterners are likely to join Californians and Texans in experiencing the joys of an inconsistent power supply. Drought is exacerbating the problem, and "there is nobody in charge" of seeing that it gets fixed. Finally, the Guardian reports that the Alps are melting and three former United Nations climate chiefs are warning of "catastrophic" consequences if world governments continue with their current energy polcies.
Few Details on Fetterman's Recovery
It's hard to tell how much of this comes down to intra-party rivalries and how much owes to genuine concern about a high-profile Democratic nominee's health -- especially since the key sources are anonymous operatives -- but NBC News says concerns are growing in Pennsylvania about the health of U.S. Senate candidate John Fetterman. Three weeks after his stroke, which put him in the hospital right before he swept the state in the May primary election, Fetterman's team has yet to provide a timeline for his return to the campaign trail, and provided vague responses in response to NBC's questions, saying only that "cognitively John is perfect" and that his pacemaker is working. Assuming Fetterman recovers fully as expected and is not replaced on the ballot by another Democrat before the August deadline, he will face either Dr. Oz or David McCormick in the fall, depending on the outcome on the Republican side (we told you about the Supreme Court's "emergency" involvement there yesterday). In other Pennsylvania politics news, crackpot GOP gubernatorial nominee Doug Mastriano reportedly provided documents to the House committee investigating Donald Trump's Jan. 6, 2021 coup attempt; he hired a charter bus company and sold 130 tickets to Facebook followers in support of the insurrection.
Quickest Quickies
SOME NUMBER
30 Minutes
That's how much "time off task" over three days can get you fired from Amazon, according to company documents filed with the National Labor Relations Board. The company tracks workers' minute-to-minute activities, and "time off task" includes talking to coworkers or using the bathroom.
---
ON THE SHOW TODAY
6/3: It's Casual Friday! Sam and Emma host Alex Pareene, contributing editor at The New Republic and proprietor of The AP newsletter on Substack, to round up the week in news.
---
DON'T MISS MR CLIPS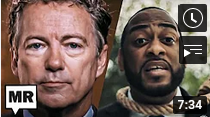 Charles Booker Hits Rand Paul with Powerful Kentucky Campaign Ad Even if Booker loses, he's making a difference.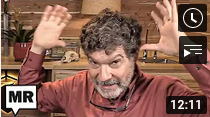 Bret Weinstein Uses Moron Philosophy to Blame Anything But Police for Uvalde Disaster Everything is a trolley problem!
---
PARTING WORDS
"If you have pissed anybody off, you are liable to be thrown in jail ... You don't get a lawyer, you don't get a phone call, you don't get rights -- and you are thrown in hell."
-- Fabricio Altamirano, the owner of El Salvador's El Diario de Hoy newspaper, speaking to the Guardian about the draconian police crackdown ordered by the country's Bitcoin-boosting self-described "dictator" Nayib Bukele, which has led to 36,000 arrests in three months.
---
Quickie Discount Code Corner
Hey check it out! Stuff on sale!
NEW ADDITIONS!
Established Titles: Get an amazing gift for your dad this Father's Day! Go to https://establishedtitles.com/majority and get 10% off today.
Vessi: Go to https://vessi.com/majority and use code MAJORITY for $25 off each pair of adult Vessi shoes! Free shipping to US, CA, AUS, NZ, JP, TW, KR, SGP
ALL THE REST!
ExpressVPN: Secure your online data TODAY by visiting this link. That's https://www.expressvpn.com/majority and you can get an extra three months FREE.
Fast Growing Trees: Go to this link right now, and you'll get FIFTEEN PERCENT OFF your entire order.
Ritual: Get key nutrients without the B.S. Ritual is offering our listeners 10% off during your first three months. Visit here to start your Ritual today.
Aura: Protect yourself from America's fastest-growing crime. Try Aura for 14 days for free: https://aura.com/majority
Quip: If you go to this link RIGHT NOW, you'll get your first refill FREE.
Shopify: Go to this link here for a FREE fourteen-day trial and get full access to Shopify's entire suite of features.
LiquidIV: You can get 25% off when you go to liquidiv.com and use code MAJORITYREP at checkout.
Stamps.com: Start mailing and shipping with stamps.com, and keep more money in your pocket every day. Sign up with promo code MAJORITYREPORT for a special offer that includes a 4-week trial, plus free postage and a digital scale.
ZipRecruiter: Find the right employees for your workplace with ZipRecruiter. Try it FOR FREE at this exclusive web address.
Nutrafol: For FIFTEEN DOLLARS OFF go to https://nutrafol.com/men/ with promo code MAJORITY.
Outer: See the difference at go.liveouter.com/MAJORITY. Plus, for a limited time, get $300 off and FREE shipping.
Sunset Lake CBD: Visit sunsetlakecbd.com.
Grove: Go to this link here today to get a free gift set worth up to fifty dollars with your first order. Plus, shipping is fast and FREE.
Headspace: Try this link, with discount code MAJORITY and get one month FREE of their entire mindfulness library.
StartMail: Start securing your email privacy with StartMail. Sign up today and you'll get 50% off your first year! Go to this link here for our special promotion!.
CozyEarth: Go to this link here and enter the special promo code MAJORITY at checkout to SAVE thirty-five percent now.