Another Thursday, Another Plot Against Democracy - The AM Quickie 6/2/22
We've switched to Ghost! Also big news: Republicans plan to deploy an "army" of trained vote suppressors and lawyers to polling places to disenfranchise Democrats.
It's an exciting day here at the Quickie. You'll notice this email looks different than yesterday's. That's because, after in-house testing, we've switched to Ghost, an open-source platform controlled by a non-profit foundation, to deliver this newsletter and manage our list. If you visit to amquickie.com, you'll find a web version of the current issue; past issues will be archived there as well, in addition of course to a handy signup form -- so please share that URL with your friends, seriously! More changes are coming in the weeks ahead. Most importantly, we'll be introducing paid memberships like with our pals at the Majority Report. We're still hashing out the details, but basically if you want to the full newsletter every Monday-Friday, we'll be asking you for the equivalent of some spare change -- though we'll still be offering a free version. Thanks for reading and, as always, feel free to get in touch with any issues, ideas, or feedback. Now on to the news! - Corey
THE BIG NEWS
GOP Wants Activist Judges to Decide Elections
It's not a comforting line of thought, but it's becoming clear how important America's courts will be in determining who controls Congress and the White House in the future.
For starters, there was the U.S. Supreme Court decision Tuesday -- really, one justice's decision -- to dive into Pennsylvania's midterms. As the New York Times reports, Justice Samuel Alito ordered a stay on a Third Circuit Court of Appeals ruling on the eligibility of certain mail-in ballots. Alito was responding to an emergency application filed by a Republican judicial candidate in Lehigh County, but surely he's more interested in the implications for the state's nail-biter U.S. Senate race. The Third Circuit had ruled that a state law requiring voters to write the date on ballot return envelopes violated the Civil Rights Act. Republican Senate candidate David McCormick wants mail-in ballots without handwritten dates to be counted; his rival, Dr. Oz, was among those urging Alito to intervene. With fewer than 1,000 votes separating McCormick and Oz and a recount underway, it seems Alito and his fellow right-wingers in robes could effectively choose the Republican Senate nominee. Was this really a case requiring emergency intervention by the Supreme Court? Are they even pretending to be above politics anymore?
More concerning is what the court will do in the general election, and in 2024. Donald Trump's minions have been busy laying the groundwork for their judicial allies to step in. Politico obtained "about a dozen" recordings of meetings held by Republican operatives and activists that pertain to Trump adviser Steve Bannon's so-called "precinct strategy." The GOP's plan, as it's shaping up, is to install "party-trained volunteers" at majority-Democrat polling places, to instruct those partisan poll workers how to challenge voters' eligibility, and to connect those saboteurs with loyal Republican lawyers, district attorneys and police chiefs, creating a systematic effort to disenfranchise Democrats. "It's going to be an army," Matthew Seifried, the Republican National Committee's "election integrity director" for Michigan, says on one of the tapes. "We're going to have more lawyers than we've ever recruited, because let's be honest, that's where it's going to be fought, right?"
I guess the RNC's election integrity guy for Michigan was too busy cooking up this scheme to notice the fraudulent signatures turned in by multiple Republican candidates for governor in that state. More perspective on the plan from Politico:
"This is completely unprecedented in the history of American elections that a political party would be working at this granular level to put a network together," said Nick Penniman, founder and CEO of Issue One, an election watchdog group. "It looks like now the Trump forces are going directly after the legal system itself and that should concern everyone."
Apart from whatever chaos these trained vote suppressors manage to create on election day, Penniman says the real motive may be to sow doubt about election integrity and justify intervention by Republican legislatures -- and thus, inevitably, the courts. If Alito is so keen to jump in to a county election dispute in the midterms, is there any doubt conservative Supreme Court justices would jump at the chance to decide which party holds power?
I'll leave you with this bit of data buried in a new nationwide poll from the Southern Poverty Law Center:
Forty-nine percent of Republicans believe the 2020 election was "fraudulent, rigged and illegitimate," and only 36% of the same group says they have even a fair amount of faith in elections officials. Just over half of Republicans believe the Jan. 6 insurrection was mostly made up of Americans "protesting against election fraud and an unfair and illegitimate change in political leadership" -- a belief that is highest among Republican men under 50 (60% agree).
If the Brooks Brothers riot was a prelude to Jan. 6, I think it's both safe and smart to assume the Republicans are speaking literally when they talk about sending an "army" to the polls. They're a profoundly unpopular yet power-hungry party that no longer believes in elections, and we need to reckon with that.
MORE STORIES TO WATCH
Buffalo Shooter Indicted; Texas Cops Change Story Again
A grand jury yesterday returned terrorism charges against Payton Gendron, the white 18-year-old who killed 10 Black people at a Buffalo, New York supermarket two weeks ago. He will also face 10 counts of first-degree murder. Federal hate crimes charges are still possible, according to the Associated Press. His arraignment is set for today. Meanwhile in Texas, the state Department of Public Safety amended yet another claim made by authorities after last week's shooting at Robb Elementary in Uvalde, this time to remove blame placed on a teacher who was said to have propped open a door, allowing 18-year-old Salvador Ramos to enter and massacre 19 children and 2 teachers. According to the San Antonio Express-News, a police source says surveillance video confirms the teacher actually "slammed it shut." Finally, police in Florida arrested another 18-year-old male as well as a 10-year-old boy for making online threats about shooting up schools; an 8-year-old boy was killed in South Carolina by a 40-year-old man "randomly firing a gun at passing cars from woods near his house"; a teen was injured in a shooting outside a high school in Van Nyus, California; and multiple people were killed and injured in a shooting at a hospital in Tusla, Oklahoma.
California Fast-Food Workers Plan Mass Walkout
The Sacramento Bee reports that fast-food workers in that city, as well as Los Angeles, Oakland and San Diego, will strike on June 9 in support of a bill that will create a first-of-its-kind state council to regulate wages, hours, and health and safety standards for the sector. The proposed legislation is Assembly Bill 257; the Service Employees International Union is leading the organizing effort. Separately, a new National Labor Relations Board complaint against Amazon says managers at the company's JFK8 warehouse in Staten Island illegally threatened retaliation against workers who voted to unionize. Amazon Labor Union attorney Seth Goldstein tells Vice News the complaint is historic and that he thinks "it's going to reverse decades' worth of anti-union decisions." Amazon workers are organizing in North Carolina and New Jersey. Finally, the latest Bureau of Labor Statistics report shows openings still outnumber job-seekers two-to-one, giving workers more leverage.
Quickest Quickies
SOME NUMBER
110 miles
That's the size of the world's largest known living organism, a seagrass called Poseidon's ribbon weed, just discovered in Shark Bay, western Australia. It's also 4,500 years old. Good job surviving, seagrass!
---
ON THE SHOW TODAY
6/2: Emma hosts Dorothy Roberts, professor of law, sociology, and civil rights at the University of Pennsylvania, to discuss her recent book Torn Apart: How the Child Welfare System Destroys Black Families -- and How Abolition Can Build a Safer World.
---
DON'T MISS MR CLIPS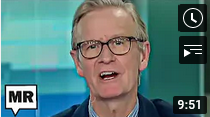 Fox Host Eager for Child Labor Law Rollbacks "That's a great idea!"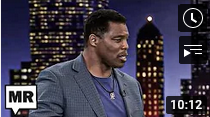 Herschel Walker Pretends To Be Mad At Trump Folks, we simply refuse to give them the headline they wanted.
---
PARTING WORDS
"People do not understand the magnitude of what is going on. This will be greater than anything we have ever seen in the past. This will be unprecedented. Every living thing will be affected."
-- Nature Conservancy chief scientist Katharine Hayhoe, explaining to the Guardian why efforts to adapt to climate change, such as building seawalls and renovating the electric grid, are necessary but inadequate, and governments need to urgendly reduce carbon emissions.
---
Quickie Discount Code Corner
Hey check it out! Stuff on sale!
LATEST ADDITIONS!
ExpressVPN: Secure your online data TODAY by visiting this link. That's https://www.expressvpn.com/majority and you can get an extra three months FREE.
Fast Growing Trees: Go to this link right now, and you'll get FIFTEEN PERCENT OFF your entire order.
ALL THE REST!
Ritual: Get key nutrients without the B.S. Ritual is offering our listeners 10% off during your first three months. Visit here to start your Ritual today.
Aura: Protect yourself from America's fastest-growing crime. Try Aura for 14 days for free: https://aura.com/majority
Quip: If you go to this link RIGHT NOW, you'll get your first refill FREE.
Shopify: Go to this link here for a FREE fourteen-day trial and get full access to Shopify's entire suite of features.
LiquidIV: You can get 25% off when you go to liquidiv.com and use code MAJORITYREP at checkout.
Stamps.com: Start mailing and shipping with stamps.com, and keep more money in your pocket every day. Sign up with promo code MAJORITYREPORT for a special offer that includes a 4-week trial, plus free postage and a digital scale.
ZipRecruiter: Find the right employees for your workplace with ZipRecruiter. Try it FOR FREE at this exclusive web address.
Nutrafol: For FIFTEEN DOLLARS OFF go to https://nutrafol.com/men/ with promo code MAJORITY.
Outer: See the difference at go.liveouter.com/MAJORITY. Plus, for a limited time, get $300 off and FREE shipping.
Sunset Lake CBD 4/20 Sale: Visit sunsetlakecbd.com. Starting Wednesday April 13th Sunset Lake CBD will be offering 40% off smokables like Hemp Flower, Prerolls, and Kief, and every other product will be 30% off!
Grove: Go to this link here today to get a free gift set worth up to fifty dollars with your first order. Plus, shipping is fast and FREE.
Headspace: Try this link, with discount code MAJORITY and get one month FREE of their entire mindfulness library.
StartMail: Start securing your email privacy with StartMail. Sign up today and you'll get 50% off your first year! Go to this link here for our special promotion!.
CozyEarth: Go to this link here and enter the special promo code MAJORITY at checkout to SAVE thirty-five percent now.