What's in the Gun Control Bill - The Monday AM Quickie 6/6/22
Senate debate on a gun control package could commence this week. Also upcoming: Americas Summit in LA on Wednesday and Jan. 6 televised hearings on Thursday night.
Surprise! It's me, not Jack. He's on another reporting trip so I'm covering for him this week. The two extra cats we've taken in for the summer are getting themselves settled; all's well, no bites or scratches, only confused mewing. - Corey
Tell your friends to sign up for this M-F newsletter at AMQuickie.com! -- And check the bottom of this newsletter for an all-new promotions corner! Lots of discount codes for good stuff.
---
THE BIG NEWS
Senators Worry About Their Own Embarrassment as Mass Shootings Continue
Democratic Sen. Chris Murphy of Connecticut said yesterday that he's optimistic the bipartisan compromise gun control package he's been working on around the clock with Republican Sen. John Cornyn of Texas could be ready for debate this week. An assault weapons ban as President Joe Biden wished for last week is still off the table, as are comprehensive background checks. Raising the minimum age for purchasing such weapons to 21 also does not appear likely to make the cut. Murphy summarized the likely contents of the package to CNN as follows:
"We are talking about a meaningful change in our gun laws, a major investment in mental health, perhaps some money for school security that would make a difference. On the table is red flag laws, changes to our background check system to improve the existing system, a handful of other items that will make a difference. Can we get there by the end of next week...? I don't know."
Cornyn said last week "it will be embarrassing" if the Senate can't pass something to address the plague of mass shootings. "Embarrassing," sure. Spoken like a man who has a firm grasp of the stakes. A new poll by CBS News confirms yet again that
Americans overall overwhelmingly believe mass shootings can be prevented, if we try. But Republicans, in particular, are less likely to think so -- four in 10 Republicans say mass shootings are, unfortunately, something we have to accept in a free society.
The freedom to get shot dead on the whim of some deranged person -- that's the true meaning of the word! How do people in other countries even know they're free, if they're not worried about ducking bullets at the only grocery store in their neighborhood, at the hospital where they work, or even while watching cartoons in an elementary school classroom ? The CBS poll also shows that Democrats overwhelmingly favor banning AR-15-style military rifles, while Republicans overwhelmingly oppose it. So let's be clear, it's not some vague thing like gridlock or dysfunction that permits mass slaughter to keep happening -- it's obstruction by one party that's paid off by gun manufacturers and hopelessly deluded by propaganda. Interestingly enough, military veterans are, according to new research, "more likely to favor 'banning AR15 and military-style rifles and high-capacity ammunition clips.' They're also more likely to be in favor of a 14-day waiting period for 'all gun purchases.'" Opinions formed from experience moreso than ideology no doubt.
And now a partial roundup of other shooting-related news from the weekend:
MORE STORIES TO WATCH
Trump Adviser Arrested Over Jan. 6 Subpoena
One year and more than 1,000 interviews since its formation, the House committee investigating Donald Trump's Jan. 6, 2021 coup attempt will hold public televised hearings this week. They begin at 8 p.m. Eastern on Thursday, June 9, and rest assured we'll bring you the highlights. Expect both live witnesses and taped interviews with any remaining "bombshells" reserved for the final hearing focused on Trump's actions. On Friday, the Justice Department arrested former trump trade adviser Peter Navarro and charged him with two counts of contempt of Congress for blowing off the committee's subpoena and demand for documents; Navarro is apparently representing himself but complains he was denied a phone call to contact attorneys after his arrest by the FBI. In related news, the Los Angeles Times uncovered new evidence about how Trump's people considered using armed private contractors to seize voting machines, and the New York Times reports that Mike Pence's chief of staff warned his Secret Service detail one day before the Capitol insurrection that Trump was turning on Pence and could pose a threat to his safety.
Americas Snub Biden at Americas Summit
President Biden is expected to attend the Summit of the Americas in Los Angeles this week from Wednesday through Saturday. It's the first time the U.S. has hosted the diplomatic event since Bill Clinton inaugurated it in Miami in 1994. However, Biden and his team have botched the planning and a number of Latin American leaders, most prominently Mexican President Andrés Manuel López Obrador, are threatening to boycott the event in protest of the U.S. exclusion of Cuba, Nicaragua, and Venezuela. Among the many missteps made by Biden, who was President Barack Obama's point man in the region, in the runup the the summit, there was this, per the Associated Press: "When leftist millennial Gabriel Boric was elected president in Chile, setting high expectations for a generational shift in the region's politics, the U.S. delegation to his inauguration was led by the second-lowest ranking Cabinet member, Small Business Administrator Isabel Guzman." But Brazilian President Jair Bolsonaro has "belatedly" confirmed his attendance, thanks to a special lobbying effort by former Sen. Chris Dodd of Connecticut. Priorities?
Quickest Quickies
SOME NUMBER
1 in 4
That's how many U.S. public schools will need to install or upgrade their air conditioning systems in the next few years in order to deal with climate change, according to one study. As the Washington Post reports, the number of districts canceling classes on account of heat has doubled in the past decade.
---
ON THE SHOW TODAY
6/6: Sam and Emma host Gary Gerstle, professor of American history at the University of Cambridge, to discuss his recent book The Rise and Fall of the Neoliberal Order: America and the World in the Free Market Era.
---
DON'T MISS MR CLIPS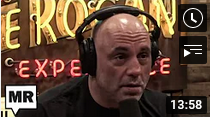 How to Spot a Grifter on YouTube, and Joe Rogan's Shift on UBI Sam says to check the topics a host covers against Google Trends.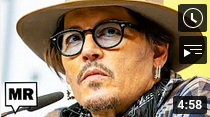 The Unnerving Side Effects of the Johnny Depp Defamation Lawsuit I think this is the first time we've mentioned that trial in the newsletter, and the MR crew leaves little to add with this concise on-point discussion.
---
PARTING WORDS
"It's startling to have statewide candidates, multiple candidates for a really important statewide office, running on a deeply incoherent policy plank."
-- Mark Lindeman of Verified Voting, an election security nonprofit, speaking to the New York Times about the "America First slate," a group of 15 pro-Trump, QAnon-believing Republican secretary of state candidates around the country who want to overturn the 2020 result and make free and fair elections impossible.
---
Quickie Discount Code Corner
Hey check it out! Stuff on sale!
LATEST ADDITIONS!
Established Titles: Get an amazing gift for your dad this Father's Day! Go to https://establishedtitles.com/majority and get 10% off today.
Vessi: Go to https://vessi.com/majority and use code MAJORITY for $25 off each pair of adult Vessi shoes! Free shipping to US, CA, AUS, NZ, JP, TW, KR, SGP
ALL THE REST!
ExpressVPN: Secure your online data TODAY by visiting this link. That's https://www.expressvpn.com/majority and you can get an extra three months FREE.
Fast Growing Trees: Go to this link right now, and you'll get FIFTEEN PERCENT OFF your entire order.
Ritual: Get key nutrients without the B.S. Ritual is offering our listeners 10% off during your first three months. Visit here to start your Ritual today.
Aura: Protect yourself from America's fastest-growing crime. Try Aura for 14 days for free: https://aura.com/majority
Quip: If you go to this link RIGHT NOW, you'll get your first refill FREE.
Shopify: Go to this link here for a FREE fourteen-day trial and get full access to Shopify's entire suite of features.
LiquidIV: You can get 25% off when you go to liquidiv.com and use code MAJORITYREP at checkout.
Stamps.com: Start mailing and shipping with stamps.com, and keep more money in your pocket every day. Sign up with promo code MAJORITYREPORT for a special offer that includes a 4-week trial, plus free postage and a digital scale.
ZipRecruiter: Find the right employees for your workplace with ZipRecruiter. Try it FOR FREE at this exclusive web address.
Nutrafol: For FIFTEEN DOLLARS OFF go to https://nutrafol.com/men/ with promo code MAJORITY.
Outer: See the difference at go.liveouter.com/MAJORITY. Plus, for a limited time, get $300 off and FREE shipping.
Sunset Lake CBD: Visit sunsetlakecbd.com.
Grove: Go to this link here today to get a free gift set worth up to fifty dollars with your first order. Plus, shipping is fast and FREE.
Headspace: Try this link, with discount code MAJORITY and get one month FREE of their entire mindfulness library.
StartMail: Start securing your email privacy with StartMail. Sign up today and you'll get 50% off your first year! Go to this link here for our special promotion!.
CozyEarth: Go to this link here and enter the special promo code MAJORITY at checkout to SAVE thirty-five percent now.