Is What Biden Wants "Irrelevant"? - The Tuesday AM Quickie 6/7/22
I was really hoping to write Boris Johnson's political obit, but alas, the world isn't ready. - Corey
Tell your friends to sign up for this M-F newsletter at AMQuickie.com!
---
THE BIG NEWS
Taser Drones in Schools: Hey, Why Not Terminators, Too?
It was kind of a slow news day. The Summit of the Americas is a dud. The televised Jan. 6 committee hearings don't start until Thursday. And the gun control talks... well, we'll get to that. New shootings and scares happen every day, but the journalistic urgency around the problem seems to have faded and it's fallen off the front pages. America's news editors apparently decided people would stop checking the news if it was all mass murder all the time. And maybe people do need a break! But I do wonder, is part of the reason that nothing gets done on this issue the fact that we turn our attention to other things at the earliest opportunity?
Sen. Chris Murphy of Connecticut, the Democrats' point person on gun control, continues to project optimism about the hopes for some kind of bipartisan legislation actually passing soon. Contrary to our headline yesterday, there is currently no "gun control bill" under consideration; rather, negotiators are looking at a package of separate small bills, none of which go as far as President Joe Biden called for in his prime-time speech last Thursday. Republicans are now using that speech to blame Biden for spoiling their appetite for approving even the most tame compromise measures. Still, per the Washington Post:
Biden's sharp speech does not appear to have derailed the talks, which never included many of the provisions he called for. "It was unhelpful," said the Republican aide briefed on the talks. "But, also, he's irrelevant."
Ouch. However, a Congressional aide calling the president irrelevant on this issue is a very pot-meet-kettle comment. If any progress is made, it will likely be at the state level, at least until the far-right Supreme Court interferes. New York Gov. Kathy Hochul yesterday signed 10 gun-related bills into law, including one that raised the minimum age for purchasing a semiautomatic rifle to 21, which is an example of something this Congress almost certainly won't pass. But that kind of action is not possible in every state, which was a big topic of conversation at the U.S. Conference of Mayors this past weekend in Reno, Nevada. "We're pissed off," Louisville's Democratic Mayor Greg Fischer told the New York Times. "We're working so hard every day to make our cities safe. And there's actions that could be taken at the federal level, or state level in many of our cases. But for those of us in red states, we've almost given up on state action."
If government leaders say there's no hope for government action, I guess that leaves the private sector to search for solutions. And there was some good news, of a sort, from our corporate friends yesterday: The company that makes Tasers abandoned its plans to market zapper-equipped drones to schools concerned about mass shootings. The drones don't actually exist yet, and are obviously a terrible idea, but that didn't stop the company's chief executive from trying to kick-start a "robust public discussion around how to ethically introduce nonlethal drones into schools." Following the Taser drones announcement, 9 of 12 members of the company's internal ethics board resigned, prompting the CEO, Rick Scott, to concede his sales pitch was premature. How about that? The system worked!
MORE STORIES TO WATCH
BoJo Blunders His Way Into Another Victory
British Prime Minister Boris Johnson is still British Prime Minister Boris Johnson after surviving a no-confidence vote yesterday by conservative members of parliament. Forty percent of Tory MPs voted against Johnson, which was enough to keep his job, but maybe not for long. Per the Guardian, the vote means Johnson "has lost the support of a larger proportion of the parliamentary party than Theresa May did when she faced a no-confidence vote in 2018. Within eight months of that result, May was out." Johnson could call an election to seek a mandate from the public to save himself, but there's no guarantee such a gambit would work. Labour Party leader Keir Starmer wrote in response to the news: "The choice is clearer than ever before: Divided Tories propping up Boris Johnson with no plan to tackle the issues you are facing. Or a united Labour Party with a plan to fix the cost of living crisis and restore trust in politics."
Milo and MTG: Match Made in Hell
Well this was unexpected. Republican Rep. Marjorie Taylor Greene of Georgia confirmed yesterday that she'd hired 37-year-old British fascist troll Milo Yiannopoulos to work as an unpaid intern in her Congressional office. Those with long memories for petty right-wing scandals may recall that Yiannopoulos resigned from his editing job at Breitbart News and was effectively banished from MAGA-land in 2017 after endorsing pederasty in a dicsussion posted to YouTube -- and that Greene, much more recently, has been calling anyone she disagrees with a pedo. But Yiannopoulos is OK in her book because, in addition to sharing her noxious politics, he's rebranded as an "ex-gay," claimed to become a Christian, and endorsed conversion therapy. "So I have an intern that...turned his life back to Jesus and Church, and changed his life," Greene told The Daily Beast through a spokesperson. "Great story!" I mean, yeah. If you want to find the GOP cocaine orgies lame duck Rep. Madison Cawthorn was talking about, I have one suggestion where to look.
Quickest Quickies
SOME NUMBER
82.1 million
That's how many coronavirus vaccine doses were wasted in the U.S. over the six months ending in mid-May, a significant increase from the last wastage report, which one expert attributes to "a demand problem."
---
ON THE SHOW TODAY
6/6: Sam and Emma host Matt Ford, staff writer for The New Republic, to discuss the most important cases coming before the Supreme Court this month. Then Sam and Emma are joined by Akela Lacy, politics reporter at the Intercept, to discuss her recent piece "What's Stopping Chesa Boudin?" ahead of his recall election.
---
DON'T MISS MR CLIPS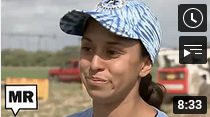 Uvalde Police Threaten Mother For Speaking To Reporters Angeli Gomez is the woman who rescued her own kids from Robb Elementary after being detained at the scene.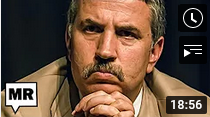 Never Forget How Demented Thomas Friedman Really Is "Suck on this" was merely a crude flourish on his imperialist crackpottery.
---
PARTING WORDS
"You're not helping."
-- One of three Tempe, Arizona cops who stood around and watched a man drown, speaking to the man's partner, who was pleading with them to dive in the water and save him. The officers were placed on non-disciplinary paid leave.
---
Quickie Discount Code Corner
Hey check it out! Stuff on sale!
LATEST ADDITIONS!
Established Titles: Get an amazing gift for your dad this Father's Day! Go to https://establishedtitles.com/majority and get 10% off today.
Vessi: Go to https://vessi.com/majority and use code MAJORITY for $25 off each pair of adult Vessi shoes! Free shipping to US, CA, AUS, NZ, JP, TW, KR, SGP
ALL THE REST!
ExpressVPN: Secure your online data TODAY by visiting this link. That's https://www.expressvpn.com/majority and you can get an extra three months FREE.
Fast Growing Trees: Go to this link right now, and you'll get FIFTEEN PERCENT OFF your entire order.
Ritual: Get key nutrients without the B.S. Ritual is offering our listeners 10% off during your first three months. Visit here to start your Ritual today.
Aura: Protect yourself from America's fastest-growing crime. Try Aura for 14 days for free: https://aura.com/majority
Quip: If you go to this link RIGHT NOW, you'll get your first refill FREE.
Shopify: Go to this link here for a FREE fourteen-day trial and get full access to Shopify's entire suite of features.
LiquidIV: You can get 25% off when you go to liquidiv.com and use code MAJORITYREP at checkout.
Stamps.com: Start mailing and shipping with stamps.com, and keep more money in your pocket every day. Sign up with promo code MAJORITYREPORT for a special offer that includes a 4-week trial, plus free postage and a digital scale.
ZipRecruiter: Find the right employees for your workplace with ZipRecruiter. Try it FOR FREE at this exclusive web address.
Nutrafol: For FIFTEEN DOLLARS OFF go to https://nutrafol.com/men/ with promo code MAJORITY.
Outer: See the difference at go.liveouter.com/MAJORITY. Plus, for a limited time, get $300 off and FREE shipping.
Sunset Lake CBD: Visit sunsetlakecbd.com.
Grove: Go to this link here today to get a free gift set worth up to fifty dollars with your first order. Plus, shipping is fast and FREE.
Headspace: Try this link, with discount code MAJORITY and get one month FREE of their entire mindfulness library.
StartMail: Start securing your email privacy with StartMail. Sign up today and you'll get 50% off your first year! Go to this link here for our special promotion!.
CozyEarth: Go to this link here and enter the special promo code MAJORITY at checkout to SAVE thirty-five percent now.