Trump Paid $0 in Taxes in 2020 - The Thursday AM Quickie 12/22/22
My day's work is done. Time to hit the egg nog. - Corey
Tell your friends to sign up for this M-F newsletter at AMQuickie.com!
THE BIG NEWS
Ready for a Little Light Reading on the Attack on Democracy?
The full 800-page final report of the House committee investigating Donald Trump's Jan. 6, 2021 coup attempt was supposed to have been released yesterday, but for some unknown reason, it's publishing today instead. (In lieu of the report, the committee released several dozen deposition transcripts last night.) Closer readers of the newsletter may recall that committee staff were not happy with how the report's focus shifted, in large part due to pressure from the panel's co-chair, Republican Rep. Liz Cheney, away from broader GOP complicity and law enforcement failures and onto Trump as an individual. And indeed, per the Associated Press summary, the final report states that "the central cause of January 6th was one man, former President Donald Trump, who many others followed." According to Politico, the report will also include sections on attempts by "foreign adversaries" to capitalize on Trump's lies, and about possible campaign finance violations related to Trump's "Stop the Steal" insurrection rally. We'll fill you in on the juicy details in the days ahead.
Separately, the New York Times reports that Sean Hannity testified under oath in a defamation lawsuit against his employer, Fox News, that he "did not believe...for one second" the lies from Trump's team about the 2020 election being stolen. Hannity's deposition, the Times says, "is among the strongest evidence yet to emerge publicly that some Fox employees knew that what they were broadcasting was false." Meanwhile, the Washington Post reports that prior to its August search of Mar-a-Lago aimed at recovering stolen classified documents, the FBI "was wary of the remote possibility of a 'blue on blue' confrontation — between the federal agents searching the location and the Secret Service agents who guard the former president." Sounds like a Secret Service problem! Yet another one, I mean.
Finally, journalists are digging in to Trump's taxes, released by House Democrats Tuesday night. You'll be shocked to learn that you probably paid more in taxes than the corrupt former president. Per Politico, Trump kept his tax bills down by claiming massive business losses year after year: "In 2016, he paid $750. The following year he again paid just $750. In 2020, he paid nothing." No doubt his personal accounting was as reliable as the bookkeeping at the Trump Organization, convicted early this month on criminal fraud charges.
MORE STORIES TO WATCH
Zelenskyy Gets a Hero's Welcome in D.C., Asks for More Aid
Before cameras in the Oval Office yesterday, Ukrainian President Volodymyr Zelenskyy presented President Joe Biden with a medal from a front-line soldier who requested Biden receieve it in thanks for previous advanced weapons deliveries; Biden called the gift "undeserved, but much appreciated." Earlier in the day, the White House announced another $1.8 billion in military aid for Ukraine's defense, including one Patriot guided missile battery. In the evening, Zelenskyy addressed a joint session of Congress, after telling members privately that to deny further aid would mean Ukraine loses the war. Meanwhile in Russia, Aspiring Tsar Vladimir Putin said he was putting no limit on military spending and the defense minister announced plans to increase the size of the fighting force by 50 percent, from 1 million to 1.5 million, in part by raising the age range for conscription.
ABC News Producer Did Dirty Work for Corporate Clients
Here's a wild story from National Public Radio about a freelance producer for ABC News who was secretly moonlighting as a corporate fixer. According to NPR's investigation, Kristen Hentschel used her ABC News business card to ambush, harass, and intimidate politicians in Florida who advocated for environmental policies that threatened the bottom line of the clients for her other employer, a shady consulting firm called Matrix LLC. Those clients included a sugar conglomerate and the utility company, Florida Power & Light. Former ABC News David Westin said the story "goes to the very heart of why people no longer have the same confidence and trust in the news media as they once did. They suspect this is going on anyway, and for it to actually go on confirms their worst suspicions." That's probably true, and ABC looks terrible here, but for what it's worth this person would've been fired from every newsroom I've ever worked in.
QUICKEST QUICKIES
SOME NUMBER
$75,000
That's how much personal profit Adair, Iowa police chief Bradley Wendt made selling illegal fully automatic machine guns he purchased using public funds, claiming they were needed for his small town's three-person department. According to a federal indictment covered by the Washington Post, Wendt, who also owns a gun store, is "also accused of mounting a heavy machine gun on top of his personal vehicle, a Humvee."
ON THE SHOW TODAY
12/22: Emma hosts Karen Levy, assistant professor of information sciences at Cornell University, to discuss her recent book Data Driven: Truckers, Technology, and the New Workplace Surveillance.
DON'T MISS MR CLIPS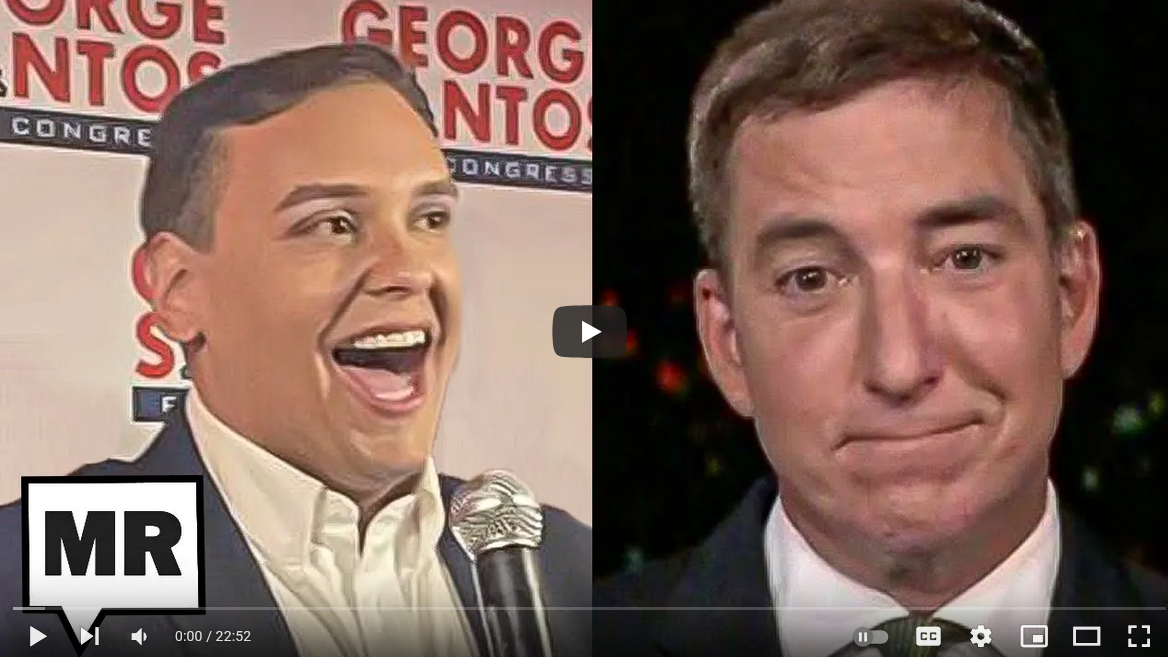 I am aware the picture makes it very easy to guess.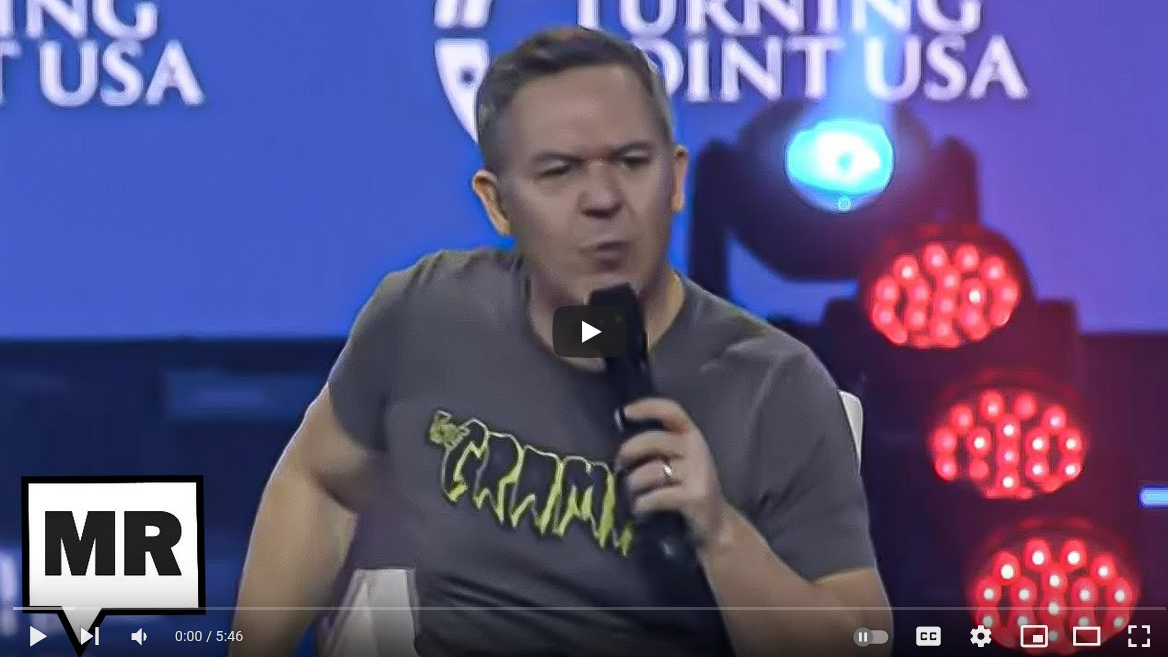 "Now you know how it feels," the poor little baby cries.
PARTING WORDS
"I'm like Radiohead for donors. You can't really explain why I'm good, but everyone knows that I'm good at it."
-- Data for Progress founder Sean McElwee speaking to an interviewer about his unique skill-set. The board of the progressive polling firm fired McElwee over his dubious relationship with FTX crypto conman Sam Bankman-Fried and his practice of gambling on the outcome of campaigns. Two Bankman-Fried associates pleaded guilty yesterday to fraud-related charges in New York.
Quickie Discount Code Corner
Hey check it out! Stuff on sale!
IAC Laser Engraving: IAC Laser Engraving is a Leftist-owned Worker Collective started by long time listener, Ryan Lubin in September of 2021. Visit iaclasers.com to order your custom item today and  enter in Coupon Code: "MAJORITY10" at purchase to receive a 10% discount on their AMAZING products."
ExpressVPN: Secure your online data TODAY by visiting this link. That's https://www.expressvpn.com/majority and you can get an extra three months FREE.
Fast Growing Trees: Go to this link right now, and you'll get FIFTEEN PERCENT OFF your entire order.
Ritual: Get key nutrients without the B.S. Ritual is offering our listeners 10% off during your first three months. Visit here to start your Ritual today.
Aura: Protect yourself from America's fastest-growing crime. Try Aura for 14 days for free: https://aura.com/majority
ZBiotics: Go to https://thld.co/zbiotics_majority_0722  and get 15% off your first order of ZBiotics Pre-Alcohol Probiotic by using my code MAJORITY at checkout. ‌‌‌‌HoldOn Bags: HoldOn plant-based compostable kitchen/trash bags: Get 20% OFF with code MAJORITY at https://holdonbags.com/majority
StoryWorth: StoryWorth is an online service that helps every other figure in your life share stories through thought-provoking questions about their memories and personal thoughts. Get started right away with no shipping required by going to https://storyworth.com/majority you'll get $10 of your first purchase!
Henson Shaving: Go to https://hensonshaving.com/majority  and use code MAJORITY for a free 100-pack of blades!
Quip: If you go to this link RIGHT NOW, you'll get your first refill FREE.
Shopify: Go to this link here for a FREE fourteen-day trial and get full access to Shopify's entire suite of features.
LiquidIV: You can get 25% off when you go to liquidiv.com and use code MAJORITYREP at checkout.
Stamps.com: Start mailing and shipping with stamps.com, and keep more money in your pocket every day. Sign up with promo code MAJORITYREPORT for a special offer that includes a 4-week trial, plus free postage and a digital scale.
ZipRecruiter: Find the right employees for your workplace with ZipRecruiter. Try it FOR FREE at this exclusive web address.
Nutrafol: For FIFTEEN DOLLARS OFF go to https://nutrafol.com/men/ with promo code MAJORITY.
Outer: See the difference at go.liveouter.com/MAJORITY. Plus, for a limited time, get $300 off and FREE shipping.
Sunset Lake CBD: Visit sunsetlakecbd.com.
Grove: Go to this link here today to get a free gift set worth up to fifty dollars with your first order. Plus, shipping is fast and FREE.
Headspace: Try this link, with discount code MAJORITY and get one month FREE of their entire mindfulness library.
StartMail: Start securing your email privacy with StartMail. Sign up today and you'll get 50% off your first year! Go to this link here for our special promotion!.
CozyEarth: Go to this link here and enter the special promo code MAJORITY at checkout to SAVE thirty-five percent now.