Democrats Ask "Where is the Democratic Party?" - The AM Quickie 5/5/22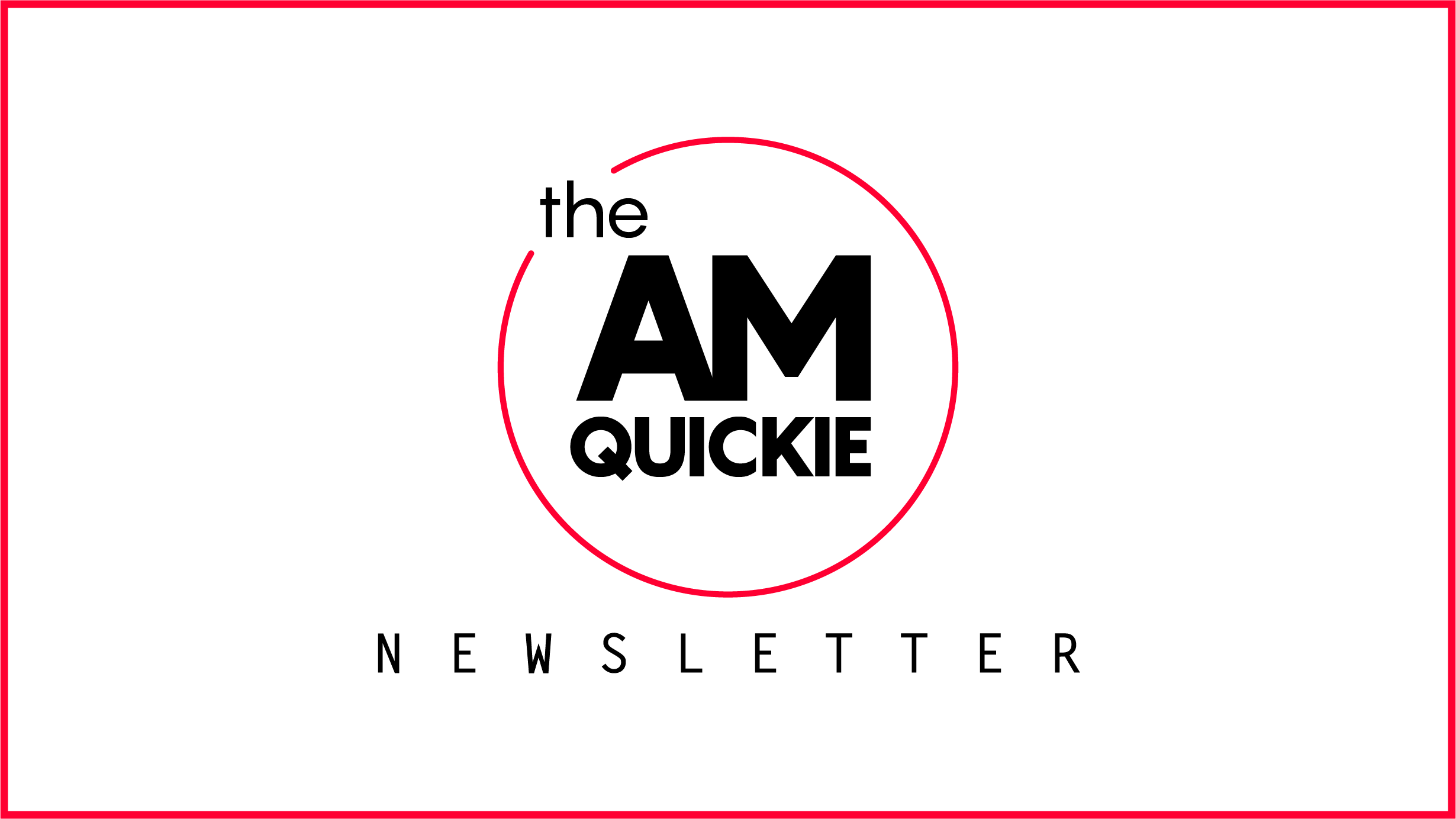 This is just another Ghost test, you shouldn't see this unless you're already in the know! - Corey
---
Tell your friends to sign up for this M-F newsletter at AMQuickie.com! -- And check the bottom of this newsletter for an all-new promotions corner! Lots of discount codes for good stuff.
---
THE BIG NEWS
Base Active, Leaders Absent in Abortion Fight
Cops are already beating activists in the abortion rights protests that have kicked off around the country. But the Democratic Party is not off to a great start in responding to the Supreme Court's impending decision to end federal protections for abortion. As the New York Times apologetically reports, Democratic Sen. Chuck "Schumer, the majority leader, and fellow Democrats in Washington appeared to find themselves powerless to stop the overturning of Roe v. Wade." The party has neither the 60 Senate votes they'd need to pass a law codifying Roe's abortion protections nor the 50 votes needed to end the filibuster and then pass the law.
What's worse, elected Democratic leaders aren't even solid in their commitment to defend a legal right with overwhelming public support. Down in Texas, progressive House candidate Jessica Cisneros has called on Democratic leadership to withdraw their support for her primary opponent, the incumbent Rep. Henry Cuellar, who not only opposes abortion rights but is also subject to an ongoing corruption investigation by the Federal Bureau of Investigation. As Cisneros tells Vice News, "it's frustrating to see House leadership support Cuellar when we're seeing him obstruct key Democratic priorities like the PRO Act and codifying Roe v. Wade. I think it's especially upsetting to see them support him when we're seeing the fall of Roe right before our eyes." No less an establishment figure than California Gov. Gavin Newsom asked yesterday: "Where is the Democratic Party? Where's the counteroffensive?"
Part of the problem is that our (mostly old and wealthy) elected leaders aren't necessarily directly affected by the decisions they make. ProPublica cites research estimating that 75,000 women who want abortions will give birth instead if the Supreme Court follows through with its draft decision, and notes this is happening in a country where maternal death rates have been rising rapidly, particularly among Black women. The research is clear that pregnant women are more likely to die where they can't access abortion. The Associated Press dives deeper into the racial disparities, quoting an organizer stating bluntly that "abortion restrictions are racist." All may not face equal harm from the decision, but everyone will be affected. In Idaho, one state that has already passed a trigger law that will ban most all abortions as soon as the Supreme Court overturns Roe, the state Planned Parenthood director says "one hundred percent of people who are pregnant will have to flee the state to access health care, which is as dystopian as you can get."
Republicans can't defend their unpopular policies, so they want to make this all about who leaked the court's draft decision. Politico, which obtained the leak, reports that any decision to involve the FBI in the court marshal's investigation "would depend on how deeply the justices want another branch's investigators poking around into their private communications. Some GOP lawmakers have already urged the FBI to get involved and interview anyone who likely had access to the draft." Ridiculous. As one expert points out, "leaks of non-classified information generally are not prosecutable, with very few exceptions." I wouldn't count on the law to constrain the actions of theocratic fascists.
---
MORE STORIES TO WATCH
No Clear Takeaways from Primary Results
Jack brought you the hotly anticipated results from Ohio and Indiana yesterday, and today TK with the analysis of the just-concluded primary elections. The instant conventional wisdom has it that Donald Trump remains a Republican kingmaker, but Trumpist insurgents failed to oust many incumbents in Mike Pence's Indiana. Trumpist J.R. Majewski won his congressional primary in Ohio; if he defeats Democratic incumbent Marcy Kaptur, he would be the third open QAnoner in the House. GOP Rep. Madison Cawthorn's attorney says the candidate "vigorously denies that he engaged in insurrection or rebellion against the United States," in attempting to keep Cawthorn on the ballot in North Carolina. The same voting rights nonprofit challenging Cawthorn, Free Speech for the People, recently forced Georgia Rep. Marjorie Taylor Greene to testify about her role in the Jan. 6, 2021 coup attempt. A Michigan Republican who said rape victims should "lie back and enjoy it" lost to his Democratic opponent by 12 percentage points in a state House special election. Finally, the Intercept considers the role of right-wing money in defeating progressive congressional candidate Nina Turner in Ohio.
Ukraine Update: EU Weighs Russian Oil Embargo
Russia bombarded railroad stations and power plants as far west as Lviv in Ukraine yesterday, saying the strikes were intended to stop international weapons shipments; per the AP, the U.S. claims the Russia's attacks had "'no appreciable impact' on Ukraine's effort to resupply its forces." An AP investigation into "the single deadliest known attack against civilians to date," the March 16 bombing of a theater in Mariupol, was even worse than initially reported, killing 600 people. The Washington Post takes a look at Ukrainian defenders' hunt for collaborators with the "Ruscists" -- Russian fascists -- in the villages. The European Union is considering a total ban on imports of Russian oil (but not gas); the proposal would require unanimous approval by member countries and Hungary's government, led by Viktor Orbán, already objects. Britain banned corporate accounting, consulting and PR firms from doing business with Russia. Pope Francis told an Italian newspaper he warned Russian Orthodox Church Patriarch Kirill not to be "Putin's altar boy" in a Zoom call after Kirill read a list of justifications for the Ukraine invasion from a piece of paper.
QUICKEST QUICKIES
Amazon, Starbucks Union Organizers Visit White House Today Christian Smalls will meet Vice President Kamala Harris and Labor Secretary Marty Walsh. via Bloomberg.
Judge Denies Trump Contempt Appeal in New York Fraud Case The ruling means Trump owes the state $10,000 a day since April 26. via NBC News.
LA Mayoral Candidates Pushing Homeless Quick Fixes that Won't Work Research cited in this story explains why many reject group shelters over "theft, lack of privacy and curfews." via the Los Angeles Times.
Sinn Fein Polling Ahead in Today's Northern Ireland Election They're running on "bread-and-butter issues" rather than Irish reunification. via the AP.
---
SOME NUMBER
94 percent
That's how many trans youth maintained their gender identities five years after their initial social transitions, according to a new study indicating fears over trans kids changing their minds are, at best, highly exaggerated. Separately, a survey published yesterday found 45 percent of LGBTQ young people seriously considered suicide last year.
---
ON THE SHOW TODAY
5/4: Emma hosts Kim Kelly, labor reporter and columnist at Teen Vogue, to discuss her new book Fight Like Hell: The Untold History of American Labor.
---
DON'T MISS MR CLIPS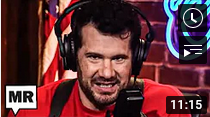 Crowder Recycles Rush Limbaugh's Most Disgusting Material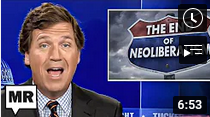 Fox Host Desperate to Redefine Neoliberalism
---
PARTING WORDS
"What happens if you have a state change the law saying that children who are LGBTQ can't be in classrooms with other children? Is that legit, under the way the decision is written? What are the next things that are going to be attacked? Because this MAGA crowd is really the most extreme political organization that's existed in American history, in recent American history."
-- President Joe Biden speaking to the Supreme Court's draft abortion decision at a White House press conference yesterday.
---
QUICKIE DISCOUNTS
Hey check it out! Stuff on sale!
Ritual: Get key nutrients without the B.S. Ritual is offering our listeners 10% off during your first three months. Visit here to start your Ritual today.

Aura: Protect yourself from America's fastest-growing crime. Try Aura for 14 days for free: https://aura.com/majority

Quip: If you go to this link RIGHT NOW, you'll get your first refill FREE.

Shopify: Go to this link here for a FREE fourteen-day trial and get full access to Shopify's entire suite of features.

LiquidIV: You can get 25% off when you go to liquidiv.com and use code MAJORITYREP at checkout.

Stamps.com: Start mailing and shipping with stamps.com, and keep more money in your pocket every day. Sign up with promo code MAJORITYREPORT for a special offer that includes a 4-week trial, plus free postage and a digital scale.

ZipRecruiter: Find the right employees for your workplace with ZipRecruiter. Try it FOR FREE at this exclusive web address.

Nutrafol: For FIFTEEN DOLLARS OFF go to https://nutrafol.com/men/ with promo code MAJORITY.

Outer: See the difference at go.liveouter.com/MAJORITY. Plus, for a limited time, get $300 off and FREE shipping.

Sunset Lake CBD 4/20 Sale: Visit sunsetlakecbd.com. Starting Wednesday April 13th Sunset Lake CBD will be offering 40% off smokables like Hemp Flower, Prerolls, and Kief, and every other product will be 30% off!

Grove: Go to this link here today to get a free gift set worth up to fifty dollars with your first order. Plus, shipping is fast and FREE.

Headspace: Try this link, with discount code MAJORITY and get one month FREE of their entire mindfulness library.

StartMail: Start securing your email privacy with StartMail. Sign up today and you'll get 50% off your first year! Go to this link here for our special promotion!.

CozyEarth: Go to this link here and enter the special promo code MAJORITY at checkout to SAVE thirty-five percent now.