Is a New Mass Protest Movement Beginning? - The AM Quickie 5/4/22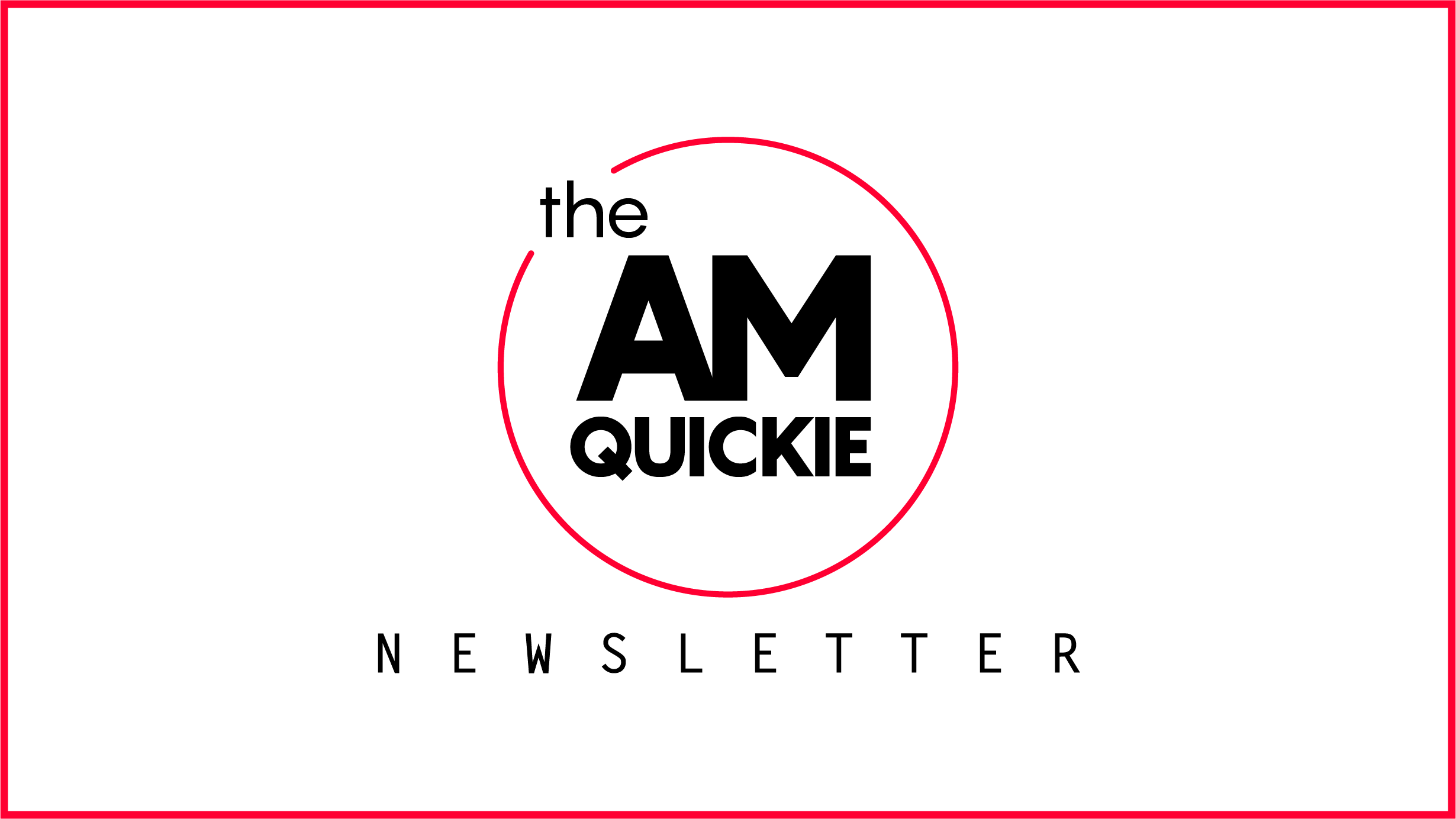 Americans are on the streets again -- but like the summer of 2020, who knows how much of the entrenched status quo we'll be able to shift. - Jack
---
Tell your friends to sign up for this M-F newsletter at AMQuickie.com! -- And check the bottom of this newsletter for an all-new promotions corner! Lots of discount codes for good stuff.
---
THE BIG NEWS
The Pro-Roe Protest Movement Begins
---
MORE STORIES TO WATCH
J.D. Vance Wins in Ohio Primary
Well folks he did it -- Peter Thiel, I mean. The notorious venture capitalist and Silicon Valley vampire successfully installed his preferred candidate in the Republican nominee's seat for Ohio's open Senate race this fall, as J.D. Vance rode the Trump nomination (also bought by Thiel, perhaps?) into victory on Tuesday night. Politico's deep dive on Vance's road to victory is good. I am so excited to go back to Ohio and spend more time with these strange and awful chameleons during the general election. Vance will face Democratic Rep. Tim Ryan, who I guess ran for president briefly.
Ukraine Update: Russia Attacks Infrastructure
Once again stalled in the east of the country, Russia stepped up its attacks on Ukraine's infrastructure on Tuesday, hitting train stations and power plants across the country, including in far-west Lviv. Civilians are slowly being evacuated from the Azovsteel plant in Mariupol, where the city's last defenders are also bunkered down, but not many are making it out. It's a grinding war of attrition now, and once again Ukrainians will bear the brunt of the death.
QUICKEST QUICKIES
North Korea Fires "Unidentified Projectile" Into Ocean Huh. Uh... we'll check back in with this one later? No details yet. via Yonhap News Agency.

Jan. 6 Trump Lawn Guy Wins Primary One more from Ohio, which is impossible to condense into one sentence but is, well, pretty much what the headline says. via NYT.

Shontel Brown Beats Nina Turner in Ohio 11 The Intercept's dive on how progressives ditched Turner, figuring she had no chance, is pretty revelatory.

White House Correspondents Dinner is COVID Superspreader Event Multiple people are sick, and it may have spread to the Met Gala too. via Politico.
---
SOME NUMBER
$750,000
Amount that Trump-linked nonprofits agreed to pay to settle a lawsuit with the city of D.C. that alleged that the Trump Organization and one of his campaigns used nonprofit funding to overpay for-profit Trump businesses (like his hotels) during events.
---
ON THE SHOW TODAY
5/4: Sam and Emma host Jeff Hauser, the head of the Revolving Door Project at the Center for Economic and Policy Research. Then, Sam and Emma are joined by Jordan Flowers, co-founder of the Amazon Labor Union and The Congress of Essential Workers.
---
PARTING WORDS
"After talking to voters for so long about the importance of participating and getting Mark Kelly elected and getting Sinema elected, of the issues that mattered most, we received zero support, policy-wise. And so why would any sane person put up a Senate candidate as their top priority for the elections?"
-- Tomas Robles, co-executive director of Living United for Change in Arizona, on the national Democratic party strangling its activist base.
---
QUICKIE DISCOUNTS
Hey check it out! Stuff on sale!
Ritual: Get key nutrients without the B.S. Ritual is offering our listeners 10% off during your first three months. Visit here to start your Ritual today.

Aura: Protect yourself from America's fastest-growing crime. Try Aura for 14 days for free: https://aura.com/majority

Quip: If you go to this link RIGHT NOW, you'll get your first refill FREE.

Shopify: Go to this link here for a FREE fourteen-day trial and get full access to Shopify's entire suite of features.

LiquidIV: You can get 25% off when you go to liquidiv.com and use code MAJORITYREP at checkout.

Stamps.com: Start mailing and shipping with stamps.com, and keep more money in your pocket every day. Sign up with promo code MAJORITYREPORT for a special offer that includes a 4-week trial, plus free postage and a digital scale.

ZipRecruiter: Find the right employees for your workplace with ZipRecruiter. Try it FOR FREE at this exclusive web address.

Nutrafol: For FIFTEEN DOLLARS OFF go to https://nutrafol.com/men/ with promo code MAJORITY.

Outer: See the difference at go.liveouter.com/MAJORITY. Plus, for a limited time, get $300 off and FREE shipping.

Sunset Lake CBD 4/20 Sale: Visit sunsetlakecbd.com. Starting Wednesday April 13th Sunset Lake CBD will be offering 40% off smokables like Hemp Flower, Prerolls, and Kief, and every other product will be 30% off!

Grove: Go to this link here today to get a free gift set worth up to fifty dollars with your first order. Plus, shipping is fast and FREE.

Headspace: Try this link, with discount code MAJORITY and get one month FREE of their entire mindfulness library.

StartMail: Start securing your email privacy with StartMail. Sign up today and you'll get 50% off your first year! Go to this link here for our special promotion!.

CozyEarth: Go to this link here and enter the special promo code MAJORITY at checkout to SAVE thirty-five percent now.