Dark Brandon Returns, with Softer Lighting - The Thursday AM Quickie 11/3/22
OK, I got my ballot filled out but I can't send it off yet because the cat broke my tablet (again). Long story, to be continued. – Corey
Tell your friends to sign up for this M-F newsletter at AMQuickie.com!
THE BIG NEWS
Biden Casts Election Stakes as Democracy vs. Autocracy
Picking up some of the themes from his (weirdly) controversial Dark Brandon speech in Philadelphia in September, President Joe Biden last night delivered another prime-time speech, this time from Washington, D.C., on the urgent threats to democracy and basic rights. He opened with a straightforward account of the attempted murder of "my friend Paul Pelosi," noting that the right-wing conspiracy theorist who attacked him in his home eerily used the same words as members of the mob who stormed the Capitol on Jan. 6, 2021: "Where's Nancy?" As for the Republican response: "silence is complicity," Biden said.
"From the very beginning, nothing has been guaranteed about democracy in America," Biden said. "American democracy is under attack because the defeated former president of the United States refused to accept the results of the last election. ... We are all called to defend it now. Now." He claimed that the "extreme MAGA Republicans" were a minority of that party (debatable) and portrayed Trump as an aspiring autocrat (clear as day). "Disunion and chaos are not inevitable," Biden said, denouncing political violence and voter intimidation, and expressing faith that Americans will defend their democracy today as they have in the past. Here's hoping.
In related developments, Oath Keepers founder Stewart Rhodes, currently on trial for seditious conspiracy for his role in Donald Trump's Jan. 6 coup attempt, wrote messages intended for Trump in the following days, urging him to "do as Lincoln did" and arrest opposition lawmakers, or else "you and your family will be imprisoned and killed." The message never made it to Trump because Rhodes' intermediary, Jason Alpers, a "former special operations operator" and current government witness, decided to inform the Federal Bureau of Investigation instead. Alpers also secretly recorded Rhodes saying his "only regret" about Jan. 6 was that the insurrectionists didn't shoot people. "We should have brought rifles," Rhodes said. "We could have fixed it right then and there. I'd hang f---in' Pelosi from the lamppost."
Speaking of which: Bay Area politicians gathered yesterday and expressed concerns over their personal safety following the attempted kidnapping of House Speaker Nancy Pelosi and the attempted murder of her husband, Paul, at their San Francisco home. California Democratic state Sen. Scott Wiener, himself the recipient of a recent death threat, correctly called the attack a "direct result" of incitement by right-wing politicians and media. It's hard to deny as much, at this point, and if someone does deny it, you really have to wonder where they're coming from.
MORE STORIES TO WATCH
Midterms Madness: Five Days to Go
Abortion Rights Protest Disrupts Supreme Court Proceedings
Three people were arrested following a rare protest inside the Supreme Court chambers during oral arguments yesterday, CBS News reports. A press release identified them as Emily Paterson and Nikki Enfield of Virginia, and Ronalde Baker of Arizona. Their voices can be heard in audio of the proceedings declaring that women's freedom to choose will be restored. Also yesterday, a federal judge ordered the release of Trump administration emails showing that Trump's lawyers saw Justice Clarence Thomas, whose wife Ginni helped organize the Jan. 6 coup plot, as "key" to the scheme. "We want to frame things so that Thomas could be the one to issue some sort of stay ... saying Georgia is in legitimate doubt," Trump attorney Kenneth Chesebro wrote, per Politico.
QUICKEST QUICKIES
SOME NUMBER
$5 billion
That's roughly how much CVS an Walgreens could each pay under tentative settlement agreements to end thousands of lawsuits over their role in the opioid crisis. The plaintiffs include state, local and tribal governments whose budgets were strained by the epidemic. Per the New York Times, a jury found the companies "turned a blind eye to the diversion of prescription opioids they were dispensing, ignoring red flags that warned of egregious quantities of the pills exiting their doors into communities." The settlement would not require the companies to admit wrongdoing.
ON THE SHOW TODAY
11/3: Emma hosts Victoria Bassetti, fellow at the Brennan Center for Justice, to discuss the upcoming races for Secretary of State across the country
DON'T MISS MR CLIPS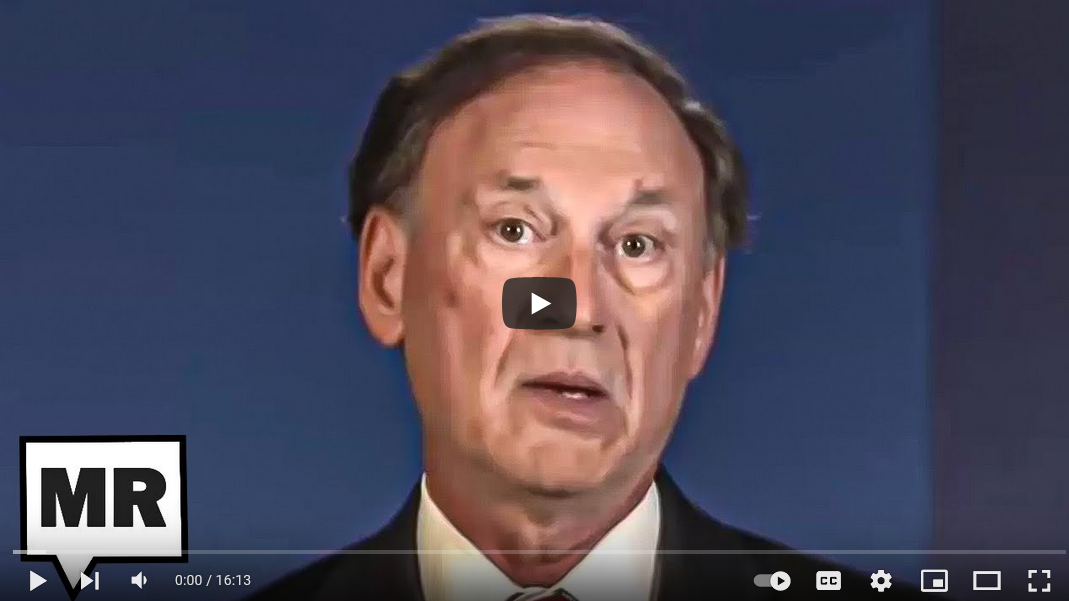 The frat boy theocracy is real.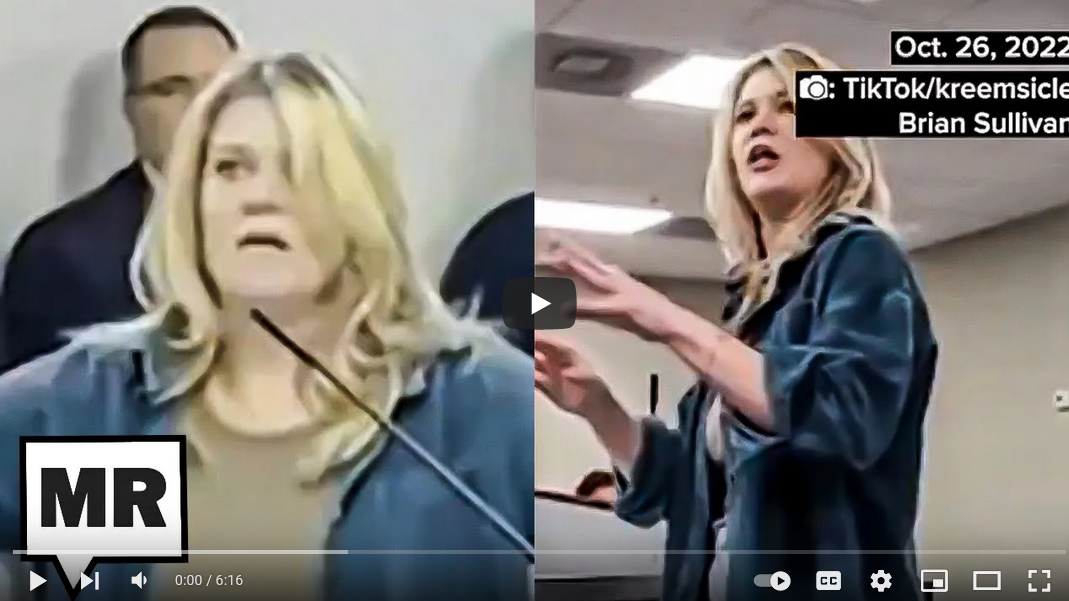 It's important for voices like this, and not only the wingnuts, to be heard at public meetings. This was about library censorship in Columbia, Tennessee.
PARTING WORDS
"If there was an authenticity problem, I would look at them. ... I had a lot of other stuff going on."
-- James F. Moran, Bob Jones University graduate and director of the 2019 Holocaust-themed action-adventure film "Operation Resist," starring Pennsylvania GOP gubernatorial candidate Doug Mastriano, blaming its inaccurate depiction of Judaism on his teenage Jewish lead actress and her mother. Historians and experts consulted by the Washington Post call the film an offensive exploitation and misrepresentation of the Holocaust to promote Christian conservative talking points on gun control and abortion.
Quickie Discount Code Corner
Hey check it out! Stuff on sale!
IAC Laser Engraving: IAC Laser Engraving is a Leftist-owned Worker Collective started by long time listener, Ryan Lubin in September of 2021. Visit iaclasers.com to order your custom item today and  enter in Coupon Code: "MAJORITY10" at purchase to receive a 10% discount on their AMAZING products."
Established Titles: Get an amazing gift for your dad this Father's Day! Go to https://establishedtitles.com/majority and get 10% off today.
ExpressVPN: Secure your online data TODAY by visiting this link. That's https://www.expressvpn.com/majority and you can get an extra three months FREE.
Fast Growing Trees: Go to this link right now, and you'll get FIFTEEN PERCENT OFF your entire order.
Ritual: Get key nutrients without the B.S. Ritual is offering our listeners 10% off during your first three months. Visit here to start your Ritual today.
Aura: Protect yourself from America's fastest-growing crime. Try Aura for 14 days for free: https://aura.com/majority
Quip: If you go to this link RIGHT NOW, you'll get your first refill FREE.
Shopify: Go to this link here for a FREE fourteen-day trial and get full access to Shopify's entire suite of features.
LiquidIV: You can get 25% off when you go to liquidiv.com and use code MAJORITYREP at checkout.
Stamps.com: Start mailing and shipping with stamps.com, and keep more money in your pocket every day. Sign up with promo code MAJORITYREPORT for a special offer that includes a 4-week trial, plus free postage and a digital scale.
ZipRecruiter: Find the right employees for your workplace with ZipRecruiter. Try it FOR FREE at this exclusive web address.
Nutrafol: For FIFTEEN DOLLARS OFF go to https://nutrafol.com/men/ with promo code MAJORITY.
Outer: See the difference at go.liveouter.com/MAJORITY. Plus, for a limited time, get $300 off and FREE shipping.
Sunset Lake CBD: Visit sunsetlakecbd.com.
Grove: Go to this link here today to get a free gift set worth up to fifty dollars with your first order. Plus, shipping is fast and FREE.
Headspace: Try this link, with discount code MAJORITY and get one month FREE of their entire mindfulness library.
StartMail: Start securing your email privacy with StartMail. Sign up today and you'll get 50% off your first year! Go to this link here for our special promotion!.
CozyEarth: Go to this link here and enter the special promo code MAJORITY at checkout to SAVE thirty-five percent now.