Trump Stole Foreign Nuclear Secrets - The Wednesday AM Quickie 9/7/22
Congrats to Emma (and Bradley) on the launch of ESVN (the Emma Sports Vigeland Network), which debuted last night on the MR YouTube channel! - Corey
Tell your friends to sign up for this M-F newsletter at AMQuickie.com!
THE BIG NEWS
Washington Post: Trump Stole Foreign Nuclear Secrets
The paper cites "people familiar with the matter":
A document describing a foreign government's military defenses, including its nuclear capabilities, was found by FBI agents who searched former president Donald Trump's Mar-a-Lago residence and private club last month, according to people familiar with the matter, underscoring concerns among U.S. intelligence officials about classified material stashed in the Florida property.
One Election Denier Down, But More Riding Behind Him
A county commissioner in New Mexico, Couy Griffin, was yesterday disqualified from holding office over his role in Donald Trump's Jan. 6, 2021 insurrection at the U.S. Capitol. As an Otero County commissioner, Griffin, who founded a group called Cowboys for Trump, twice voted against certifying the state's June 7 primary election results. He had no particular reason for doing so apart from "my gut feeling and my own intuition," and offered no evidence that anything had gone wrong with the election, but sought to undermine it anyway. Adios, cowpoke!
With just nine weeks until the November midterms, local election officials across the country are taking steps to beef up security after receiving violent threats from Trump supporters who believe his Big Lie about the 2020 election being somehow stolen from him. It's an expensive undertaking and many security measures, like fencing and cameras around voting tabulation centers, are mere stopgaps given how pervasive the threats are.
Michigan's top election official, Jocelyn Benson, described to the New York Times "an omnipresent feeling of anxiety and dread that permeates our daily lives" since dozens of armed Trump supporters descended on her home, demanding she overturn President Joe Biden's victory. Benson gets a security detail from the state "when she needs it" – but when doesn't she need it? Other elections officials have determined their official security is inadequate. Colorado Secretary of State Jena Griswold, who is running for reelection, had this realization after election deniers with militia ties gathered in a church and demanded she be executed. "They called for me to be hung," Griswold told the Times. "It's a long weekend. I'm home alone, and I only get seven hours of State Patrol coverage."
Meanwhile, the Washington Post obtained video evidence showing multiple visits by two Trump-connected technology consultants, Doug Logan and Jeffrey Lenberg, to a rural Georgia county elections office where data had been stolen from voting machines after the 2020 election. There's a state criminal investigation into what happened with the voting machines there in Coffee County, Georgia – separate from the Fulton County investigation into Trump's efforts to overturn the election – but the new evidence that the former chairwoman of the Coffee County Republican Party, Cathy Latham, who was a participant in Trump's "fake elector" scheme, ushered the two tech consultants into the elections office, where they accessed the voting machines. It also, as the Post reports, shows that "what once appeared to be disparate attempts to access and copy election system data in the wake of Trump's loss" was actually a coordinated campaign. You could fairly call it a criminal conspiracy to tamper with elections – and not just by seeking to overturn the 2020 results. "The biggest concern that we have is future elections," a lawyer investigating the Coffee County scandal for a civil case told the Post. Trump has trained Republicans to never accept a loss as legitimate, which in practice means they won't accept any elections they can't rig in their favor. I suppose it shouldn't be surprising that the people screaming the loudest about fake elections are the same people who want to ensure that future elections are fake; these are the people who cried "fake news" while relentlessly spreading lies.
MORE STORIES TO WATCH
More Analysts Say Democrats Could Hold on to the Senate  
In yesterday's Massachusetts primaries, Trump-backed election denier Geoff "Iron Fist" Diehl easily defeated Chris Doughty in the Republican gubernatorial primary. (Attorney General Maura Healey no longer faces a challenger on the Democratic side; if she wins as favored in November, Healey and Tina Kotek in Oregon could be the first two out lesbian governors in U.S. History.) None of the nine Democratic House members in Massachusetts face primary challengers. Meanwhile, yesterday marked the start of a $169 million ad blitz by Senate Minority Leader Mitch McConnell's Senate Leadership Fund that aims to salvage the GOP's chances of taking the Senate. However, as NBC News reports, the party's marquee candidates -- like Dr. Oz in Pennsylvania and J.D. Vance in Ohio -- are struggling, and Democrats still have a fundraising advantage, having "committed to $100 million more in ad spending than Republicans on all races from Labor Day until the election." Politico concurs, citing weak Republican candidates and Democratic alarm over abortion bans in its decision to label the fight for the Senate a "toss-up" after its previous assessment gave Republicans the advantage.
UN Makes Urgent Call to Demilitarize Ukraine Nuclear Plant
After International Atomic Energy Agency Inspectors completed their inspection of the Zaporizhzhia nuclear plant in southern Ukraine last week, they submitted a detailed report to the United Nations security council. The conclusions could not be more clear, as the Associated Press reports: "We are playing with fire, and something very, very catastrophic could take place," said IAEA head Rafael Grossi, who led the inspection team. Shelling around the plant -- which continued yesterday -- must stop immediately, and "all relevant parties" should agree to establish a "nuclear safety and security protection zone" around the plant. Experts say the plant, now disconnected from Ukraine's electrical grid, is producing its own power and running in "island mode" -- which is a "very shaky, unstable and unreliable way" to run a nuclear plant, because if something goes wrong, it could lead to a meltdown. Russia's UN ambassador, Vassily Nebenzia, dismissed the IAEA proposal for a demilitarized zone as "not serious." Insane.
QUICKEST QUICKIES
SOME NUMBER
51 percent
That's how many more eviction filings there were in Houston, Texas, than average, following the expiration of a city moratorium in July. Other cities have kept their eviction pauses in effect, but Princeton University's Eviction Lab, which tracks these figures, is nevertheless seeing record numbers of people getting thrown out of their apartments following months of rental price increases nationwide.
ON THE SHOW TODAY
9/7: Sam and Emma host Nsombi Lambright, executive director of OneVoiceMS, to discuss the recent water crisis in Jackson, Mississippi's capital city. Then, they are joined by journalist John Bartlett to discuss the recent constitutional referendum in Chile.
DON'T MISS MR CLIPS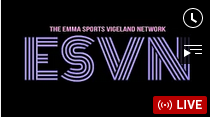 Extremely cool chiptune intro music, I was not expecting this!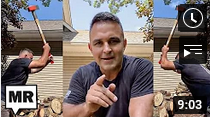 He's a Trump-endorsed chiropractor who calls himself a doctor – sounds right.
PARTING WORDS
"Do our members wake up every day wanting a strike? I'd say no. But are they fed up? Yes they're fed up. ... It's not a heavy lift for the company to install air conditioning. There's a lot of heat stroke."
-- Teamsters president Sean O'Brien, speaking to CNN about the likelihood of a strike by UPS drivers, in part over poor working conditions (exemplified by the lack of air conditioning in delivery trucks). If and when it happens, a UPS strike "would affect nearly every household in the country... [and] be the largest strike against a single business in nation's history."
Quickie Discount Code Corner
Hey check it out! Stuff on sale!
Established Titles: Get an amazing gift for your dad this Father's Day! Go to https://establishedtitles.com/majority and get 10% off today.
ExpressVPN: Secure your online data TODAY by visiting this link. That's https://www.expressvpn.com/majority and you can get an extra three months FREE.
Fast Growing Trees: Go to this link right now, and you'll get FIFTEEN PERCENT OFF your entire order.
Ritual: Get key nutrients without the B.S. Ritual is offering our listeners 10% off during your first three months. Visit here to start your Ritual today.
Aura: Protect yourself from America's fastest-growing crime. Try Aura for 14 days for free: https://aura.com/majority
Quip: If you go to this link RIGHT NOW, you'll get your first refill FREE.
Shopify: Go to this link here for a FREE fourteen-day trial and get full access to Shopify's entire suite of features.
LiquidIV: You can get 25% off when you go to liquidiv.com and use code MAJORITYREP at checkout.
Stamps.com: Start mailing and shipping with stamps.com, and keep more money in your pocket every day. Sign up with promo code MAJORITYREPORT for a special offer that includes a 4-week trial, plus free postage and a digital scale.
ZipRecruiter: Find the right employees for your workplace with ZipRecruiter. Try it FOR FREE at this exclusive web address.
Nutrafol: For FIFTEEN DOLLARS OFF go to https://nutrafol.com/men/ with promo code MAJORITY.
Outer: See the difference at go.liveouter.com/MAJORITY. Plus, for a limited time, get $300 off and FREE shipping.
Sunset Lake CBD: Visit sunsetlakecbd.com.
Grove: Go to this link here today to get a free gift set worth up to fifty dollars with your first order. Plus, shipping is fast and FREE.
Headspace: Try this link, with discount code MAJORITY and get one month FREE of their entire mindfulness library.
StartMail: Start securing your email privacy with StartMail. Sign up today and you'll get 50% off your first year! Go to this link here for our special promotion!.
CozyEarth: Go to this link here and enter the special promo code MAJORITY at checkout to SAVE thirty-five percent now.https://www.youtube.com/watch?v=fyOocF3wW8I