Steve Bannon Surrenders on Indictment Today - The Thursday AM Quickie 9/8/22
My cat seems back to normal after falling out the window the other night while we were asleep. By "normal" I mean "bites me when he's hungry or bored." - Corey
Tell your friends to sign up for this M-F newsletter at AMQuickie.com!
THE BIG NEWS
Insurrectionists with Government Pensions: A Type of Guy
In any stable, sane, properly functioning country, any high-ranking military officer who tried to overthrow the elected government and install a dictatorship could expect to face consequences for that action -- like, say, criminal charges, or, at a minimum, loss of retirement benefits. But the influence -- and wealth -- of disgraced former U.S. Army general Michael Flynn has only grown since the failure of the Jan. 6, 2021 coup attempt he helped to mastermind on Donald Trump's behalf, according to an extensive new investigation by PBS Frontline and the Associated Press. In the past year and a half, Flynn has been running a traveling white Christian nationalist roadshow, charging up to $500 a head for the chance to hear "one of the new founding fathers of this republic" talk about the "Great Awakening," waging "spiritual war" against the "godless" and "soulless" left, and to rally support for one of the 99 candidates he's endorsed this election year, one-third of whom have served in the military, and at least two dozen of whom participated in the assault on the Capitol. He's raised tens of millions of dollars to further the cause, which is, simply put, the Confederacy resurrected.
Flynn stormed out of his interview with the AP and Frontline when a journalist asked if he communicated with his brother, U.S. Army Gen. Charles Flynn, on Jan. 6. A simple yes or no would do, yeah? Mike Flynn's favored candidates include Pennsylvania Republican gubernatorial nominee Doug Mastriano (who, you may remember from previous newsletters, wrote a thesis during his Air Force training about waging a literal war against the U.S. government over "political correctness"). Vice News yesterday had a story jam-packed with insane quotes from the woman Mastriano would likely put in charge of Pennsylvania's election system if he wins the governorship: Toni Shuppe, a whacked-out conspiracy theorist who has met several times with Trump and Flynn while spearheading a statewide effort to overturn the 2020 election. Shuppe has written that Pizzagate is "100 percent real," calls QAnon "a message of hope," and wants "every state...to secede from the Federal government."
It's impossible to overstate the derangement of these Republicans. These people are not in the least bit shy about advertising their hatred for democracy and lust for violence. It's concerning, to say the least, that Flynn rose so far in the military ranks without getting flagged and booted as a security risk given his extremist views -- but unfortunately he was not so much an outlier as people might like to imagine. The Anti-Defamation League Center on Extremism obtained a list of 38,000 members of the Oath Keepers and identified 370 currently serving law enforcement officers -- including 10 police chiefs and 11 sheriffs -- more than 100 active members of the military, and more than 80 people who were either running for or already in elected office. Proportionate to the hundreds of thousands of sworn military and law enforcement officers, those numbers may seem small, but many times more no doubt support groups like the Oath Keepers without having enrolled as members. The continued employment of all these oath-breakers is dangerous and untenable. No one who rejects democracy in favor of dictatorship belongs in a U.S. government-issued uniform. That's a bare minimum job requirement and it shouldn't need saying, but here we are.
Meanwhile, Oath Keepers founder Stewart Rhodes yesterday asked a judge to delay his trial on seditious conspiracy charges because he fired his legal team; the judge rejected that request, so the trial is on later this month. And the New York Times reports that the Federal Bureau of Investigation has sought to interview a Trump aide regarding Jan. 6 in a sign "that agents are moving closer to people in the former president's direct orbit." Finally, in related news, Trump adviser Steve Bannon is expected to surrender himself to authorities this morning in New York, where he's being charged with fraud. The indictment is sealed for now, but I should have more details for you tomorrow.
MORE STORIES TO WATCH
Elected Official Arrested in Las Vegas Reporter's Murder
Las Vegas Review-Journal investigative reporter Jeff German, who covered political corruption and organized crime in his three-decade career in the city, was stabbed to death outside his home over the weekend. Yesterday local law enforcement served search warrants on and then arrested one of the politicians whose wrongdoing German had exposed: Clark County Public Administrator Robert Telles, a 45-year-old Democrat. German's newspaper colleagues note that Telles had frequently complained on Twitter about the reporter following a series of stories earlier this year that Telles blamed for costing him reelection in June. Surveillance images showed that German's suspected killer wore a disguise but drove an SUV that looked just like the one parked in Telles's driveway.
Trump-Appointed Judge Draws Growing Scrutiny
In her 2020 Senate confirmation hearing, U.S. District Judge Aileen Cannon denied having any discussions prior to her nomination regarding loyalty to Donal Trump. But legal experts including former federal prosecutors and Trump's own attorney general Bill Barr continue to lambaste her decision to side with Trump's lawyers against the Justice Department and appoint a "special master" to handle the stolen classified documents recovered from Mar-a-Lago in a raid last month. Cannon's ruling has also focused attention on her background and experience, which is minimal: she's 41 years old, a Federalist Society member, the daughter of a Cuban exile, and has served only 20 months on the bench after barely meeting the requirement for a federal judgeship of having practiced law for 12 years. Calling Cannon's opinion "deeply flawed" and "wrong" in a Fox News interview, Barr encouraged the DOJ to appeal her ruling, the Department has a lot to think about in choosing what strategy to pursue. I'll close with a few choice words about Cannon's ruling from outside observers: "nutty," "unduly and unjustifiably solicitous of Trump," "very confusing," "weird and disruptive," and a "nonsensical legal pretzel."
QUICKEST QUICKIES
SOME NUMBER
44 seconds
That's how frequently someone somewhere in the world dies of Covid-19, according to World Health Organization director-general Tedros Adhanom Ghebreyesus, who called a recent drop in case numbers "very encouraging" while warning against complacency as the virus continues to evolve.
ON THE SHOW TODAY
9/8: It's a special Matt Binder edition of the Majority Report! But first, we have a pre-taped interview from Emma. Emma speaks with Will Bunch, national opinion columnist for the Philadelphia Inquirer, to discuss his new book After the Ivory Tower Falls: How College Broke the American Dream and Blew Up Our Politics-and How to Fix It.
DON'T MISS MR CLIPS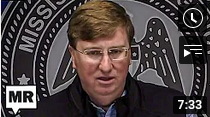 To paraphrase Homer Simpson, disaster capitalism is the cause of and the solution to all of life's problems.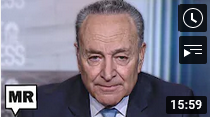 Take nothing for granted.
PARTING WORDS
"If I don't win this campaign, the rest of my life is going to be hell. ... I don't want to hide anymore, I don't want to keep running, I'm getting exhausted. ... I even had Chelsea Manning call me the other day and tell me I need a hobby, I need to go do something that isn't work."
-- Clara Sorrenti, who streams on Twitch as Keffals, describing her efforts to take down the hate site Kiwi Farms, whose users celebrate driving their targets to suicide, after she and her family endured an esclating torrent of doxxing, death threats, stalking and harrassment. Cloudflare, the web services company that helped keep Kiwi Farms online, finally dropped support for the site thanks to Sorrenti's awareness campaign, citing imminent threats to human life.
Quickie Discount Code Corner
Hey check it out! Stuff on sale!
Established Titles: Get an amazing gift for your dad this Father's Day! Go to https://establishedtitles.com/majority and get 10% off today.
ExpressVPN: Secure your online data TODAY by visiting this link. That's https://www.expressvpn.com/majority and you can get an extra three months FREE.
Fast Growing Trees: Go to this link right now, and you'll get FIFTEEN PERCENT OFF your entire order.
Ritual: Get key nutrients without the B.S. Ritual is offering our listeners 10% off during your first three months. Visit here to start your Ritual today.
Aura: Protect yourself from America's fastest-growing crime. Try Aura for 14 days for free: https://aura.com/majority
Quip: If you go to this link RIGHT NOW, you'll get your first refill FREE.
Shopify: Go to this link here for a FREE fourteen-day trial and get full access to Shopify's entire suite of features.
LiquidIV: You can get 25% off when you go to liquidiv.com and use code MAJORITYREP at checkout.
Stamps.com: Start mailing and shipping with stamps.com, and keep more money in your pocket every day. Sign up with promo code MAJORITYREPORT for a special offer that includes a 4-week trial, plus free postage and a digital scale.
ZipRecruiter: Find the right employees for your workplace with ZipRecruiter. Try it FOR FREE at this exclusive web address.
Nutrafol: For FIFTEEN DOLLARS OFF go to https://nutrafol.com/men/ with promo code MAJORITY.
Outer: See the difference at go.liveouter.com/MAJORITY. Plus, for a limited time, get $300 off and FREE shipping.
Sunset Lake CBD: Visit sunsetlakecbd.com.
Grove: Go to this link here today to get a free gift set worth up to fifty dollars with your first order. Plus, shipping is fast and FREE.
Headspace: Try this link, with discount code MAJORITY and get one month FREE of their entire mindfulness library.
StartMail: Start securing your email privacy with StartMail. Sign up today and you'll get 50% off your first year! Go to this link here for our special promotion!.
CozyEarth: Go to this link here and enter the special promo code MAJORITY at checkout to SAVE thirty-five percent now.https://www.youtube.com/watch?v=fyOocF3wW8I