NYT: Trump Charges Likely - The Friday AM Quickie 3/9/23
This is it from me until Monday. I had a death in the family and I'm spent, honestly. - Corey
---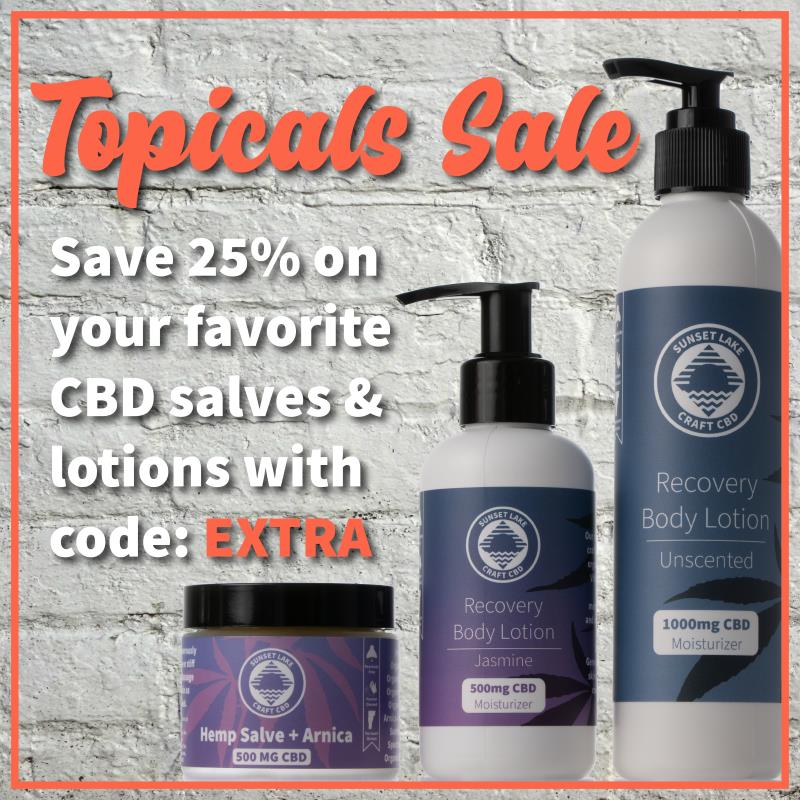 Sunset Lake CBD's lineup of topicals just got stronger, literally. Introducing their new Extra Strength Muscle Rub. Each ounce is infused with 750mg of CBD, lidocaine, camphor, and menthol for cooling relief.
Try a jar today and save 25% on all of Sunset Lake CBD's topicals when you use coupon code EXTRA at checkout. This sale ends March 12th.
---
Subscribe to the AM Quickie's NEW paid newsletters here!
THE BIG NEWS
Trump Cordially Invited to Testify By Manhattan DA
Two of the biggest newspapers in the U.S. slightly disagree about the significance of last night's developments in the New York criminal probe of Donald Trump's hush money payments to the porn star Stormy Daniels. Here's what the New York Times says:
The Manhattan district attorney's office recently signaled to Donald J. Trump's lawyers that he could face criminal charges for his role in the payment of hush money to a porn star, the strongest indication yet that prosecutors are nearing an indictment of the former president, according to four people with knowledge of the matter.
The prosecutors offered Mr. Trump the chance to testify next week before the grand jury that has been hearing evidence in the potential case, the people said. Such offers almost always indicate an indictment is close; it would be unusual for the district attorney, Alvin L. Bragg, to notify a potential defendant without ultimately seeking charges against him.
The Washington Post treated the news more cautiously, saying Trump's invitation to appear is "an offer that may mark a significant development years after the start of the probe" and "could signify that the state prosecutor's investigation is winding down," adding that the prospect for an indictment "remains unclear."
Speaking of politicians catching charges, this came in last night via Politico:
Rep. George Santos orchestrated a 2017 credit card skimming operation in Seattle, the man who was convicted of the fraud and deported to Brazil said in a sworn declaration submitted to federal authorities Wednesday. ...
He was previously questioned about the Seattle scheme by investigators for the U.S. Secret Service, CBS News has reported. He was never charged, but the investigation remains open. Santos also told an attorney friend he was "an informant" in the fraud case. [Future state's witness Gustavo Ribeiro] Trelha insists [Santos] was its mastermind.
"Santos taught me how to skim card information and how to clone cards. He gave me all the materials and taught me how to put skimming devices and cameras on ATM machines," Trelha said in the declaration that was submitted to authorities by his New York attorney, Mark Demetropoulos. POLITICO obtained a copy of the declaration.
Biden's Budget Would Tax the Rich, Expand Social Spending
President Joe Biden rolled out his fiscal year 2024 federal budget request yesterday with a speech in Philadelphia to a union audience (specifically, the International Union of Painters and Allied Trades district council 21). The budget itself is a 182-page document filled with worthy federal programs that deserve to be fully funded, but almost certainly won't be so long as "MAGA Republicans," as Biden now calls them at every opportunity, control the House. Here's how the Washington Post sums it up:
Biden's budget calls for reducing the deficit by $2.9 trillion over the next 10 years, achieved almost entirely through unprecedented tax hikes that take aim at affluent investors, billionaires, companies' stock buybacks, those earning more than $400,000 per year, and large corporations. ...
The White House budget calls for more than $1 trillion in new spending on programs such as Medicaid, child care, prekindergarten, public housing and free community college. It includes a separate additional $1 trillion on tax credits and breaks aimed at lower- and middle-class Americans, such as reviving the expanded Child Tax Credit...
The budget suggests Biden's initial ambitions to pass a generational expansion of government — similar to that of Franklin Delano Roosevelt's New Deal or Lyndon Johnson's Great Society — could return as a key rallying cry for the party in 2024.
In other words, it's an aspirational document, or as the White House calls it, "a statement of the president's values." The budget puts Republicans on the spot and demands that they get specific about what programs they want to cut. Medicare? Social Security? The Child Tax Credit? Meals for schoolchildren? Or maybe they want to argue for lower taxes on billionaires and higher drug prices? TK.
MORE STORIES TO WATCH
Trumpdates: Murdoch Hoped to Render Donald 'a Non Person'
The New York Times has a highly entertaining story based on the Dominion Voting Systems libel suit against Fox News, showing how Rupert Murdoch frequently exerts direct control over messaging on the network. Pandemic isolation forced Murdoch, who prefers to give orders in person, to resort to email, and those emails are now courtroom evidence. Here's a fun one: On Jan. 8, 2021, Murdoch wrote to a friend: "We want to make Trump a non person. Fairly easy unless they charge him and he remains in the news." Guess that plan didn't work out so great... Speaking of Trump's criminality, Vice News reports that Georgia Republicans are scrambling to weaken prosecutorial authority before Fulton County District Attorney Fani Willis can bring charges against Trump for his efforts to overturn the 2020 election. The state's GOP leadership wants to create a special panel that can fire prosecutors for basically any reason. "This is a power grab that ultimately seeks to undemocratically and arbitrarily undo election results," Willis says.
AMLO Denounces GOP Calls for Military Assault on Mexico
I haven't mentioned it here until now, but the story of the American medical tourists kidnapped and murdered in Matamoros, Mexico took quite a surprising turn yesterday. According to the Associated Press, the Scorpions faction of the Gulf cartel delivered to police a letter of apology as well as five of their own men.
"We have decided to turn over those who were directly involved and responsible in the events, who at all times acted under their own decision-making and lack of discipline," the letter reads, adding that those individuals had gone against the cartel's rules, which include "respecting the life and well-being of the innocent."
The kidnapping and murders immediately became a diplomatic incident, with Republicans using it to advocate for a U.S. military invasion of Mexico. "We are not going to permit any foreign government to intervene in our territory, much less that a government's armed forces intervene," Mexican President Andrés Manuel López Obrador said yesterday. "In addition to being irresponsible, it is an offense to the people of Mexico."
QUICKEST QUICKIES
SOME NUMBER
$9,000
That's one estimate of the average annual medical costs for people with Long Covid, which has knocked 4 million formerly full-time American workers out of commission. NBC News reports that insurance companies are making life hell for people with Long Covid by denying claims because they don't consider tests and treatments to be a "medical necessity."
ON THE SHOW TODAY
3/10: Heather Digby Parton, contributing writer at Salon.com and proprietor of the blog Hullabaloo, to round up the week in news. Then, Sam and Emma are joined by Matthew Film Guy!
DON'T MISS MR CLIPS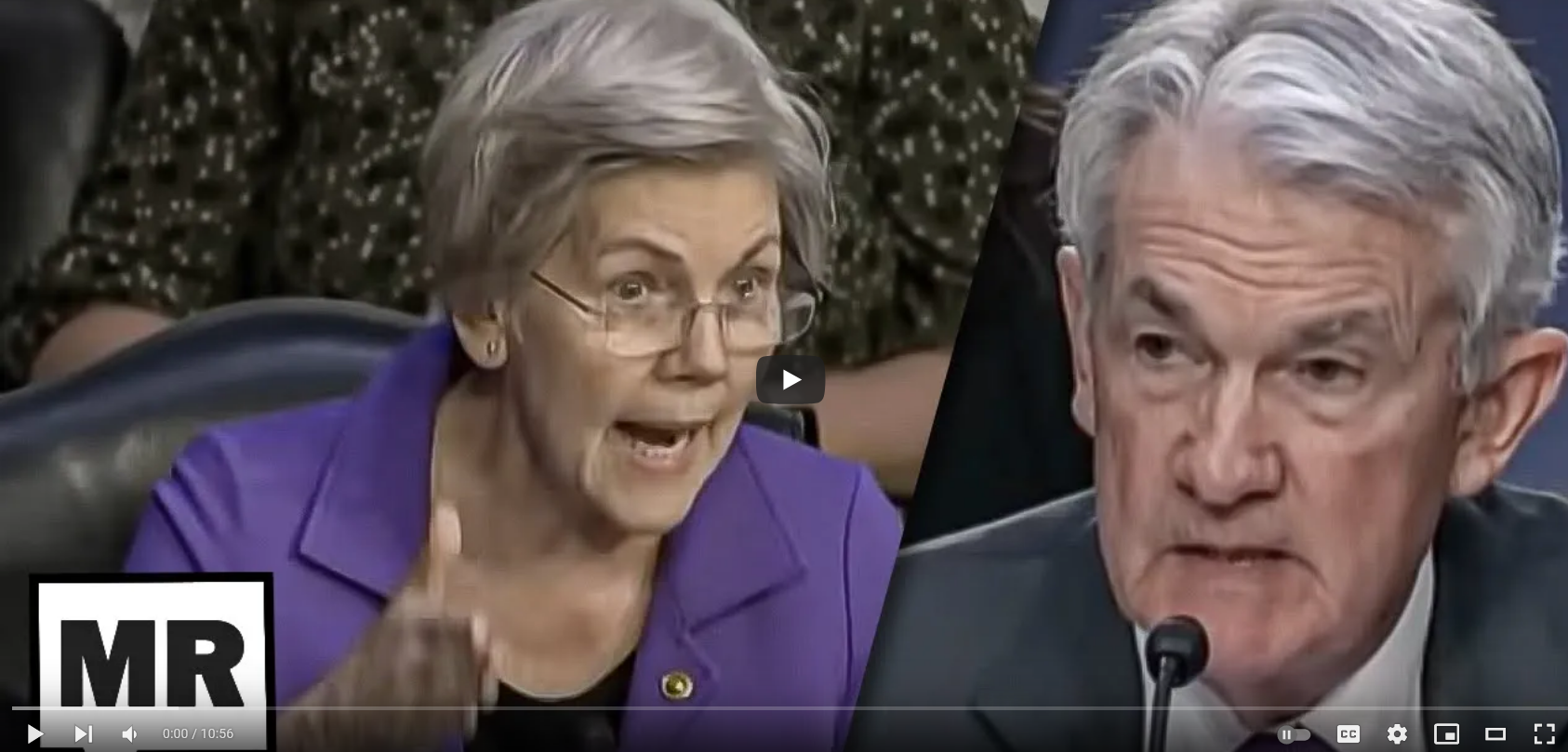 Jay Powell doesn't come off well at all.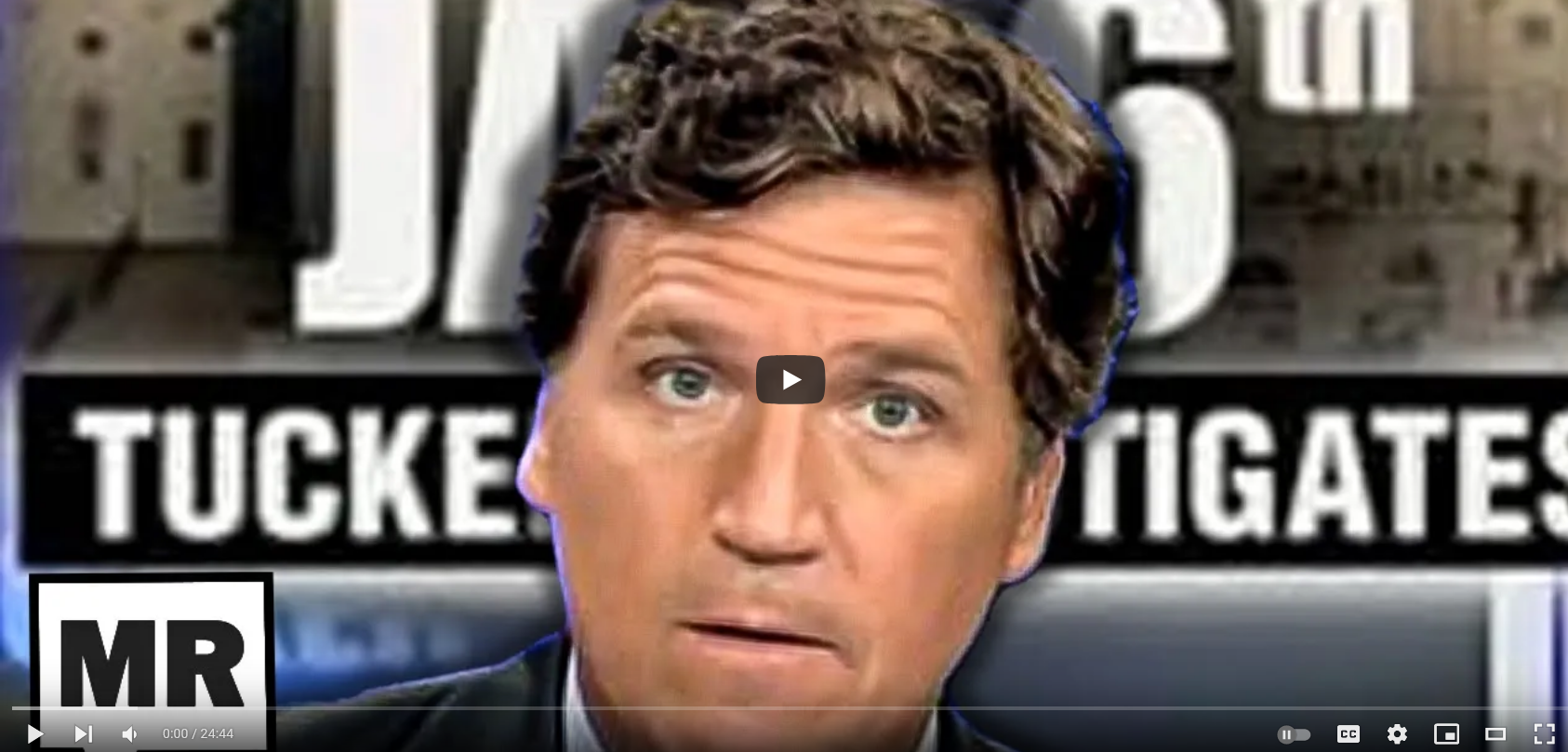 Thanks to the Dominion suit we know exactly how much he hates his audience.
PARTING WORDS
"Of course, I want to get her attention."
-- "Comedian" Alex Stein, host of a show on on Glenn Beck's Blaze Media network, explaining his motivation for filing a lawsuit against New York Democratic Rep. Alexandria Ocasio-Cortez asking a judge to require her to unblock him on Twitter so he can "communicate with her." Stein's big break in conservative media came after he harrassed AOC outside the Capitol, calling her "a big booty Latina" and "hot, hot, hot like a tamale." His lawyer calls that "satire."
---
Quickie Discount Code Corner
Hey check it out! Stuff on sale!
IAC Laser Engraving: IAC Laser Engraving is a Leftist-owned Worker Collective started by long time listener, Ryan Lubin in September of 2021. Visit iaclasers.com to order your custom item today and  enter in Coupon Code: "MAJORITY10" at purchase to receive a 10% discount on their AMAZING products."
ExpressVPN: Secure your online data TODAY by visiting this link. That's https://www.expressvpn.com/majority and you can get an extra three months FREE.
Fast Growing Trees: Go to this link right now, and you'll get FIFTEEN PERCENT OFF your entire order.
Ritual: Get key nutrients without the B.S. Ritual is offering our listeners 10% off during your first three months. Visit here to start your Ritual today.
Aura: Protect yourself from America's fastest-growing crime. Try Aura for 14 days for free: https://aura.com/majority
ZBiotics: Go to https://thld.co/zbiotics_majority_0722  and get 15% off your first order of ZBiotics Pre-Alcohol Probiotic by using my code MAJORITY at checkout. ‌‌‌‌HoldOn Bags: HoldOn plant-based compostable kitchen/trash bags: Get 20% OFF with code MAJORITY at https://holdonbags.com/majority
StoryWorth: StoryWorth is an online service that helps every other figure in your life share stories through thought-provoking questions about their memories and personal thoughts. Get started right away with no shipping required by going to https://storyworth.com/majority you'll get $10 of your first purchase!
Henson Shaving: Go to https://hensonshaving.com/majority  and use code MAJORITY for a free 100-pack of blades!
Quip: If you go to this link RIGHT NOW, you'll get your first refill FREE.
Shopify: Go to this link here for a FREE fourteen-day trial and get full access to Shopify's entire suite of features.
LiquidIV: You can get 25% off when you go to liquidiv.com and use code MAJORITYREP at checkout.
Stamps.com: Start mailing and shipping with stamps.com, and keep more money in your pocket every day. Sign up with promo code MAJORITYREPORT for a special offer that includes a 4-week trial, plus free postage and a digital scale.
ZipRecruiter: Find the right employees for your workplace with ZipRecruiter. Try it FOR FREE at this exclusive web address.
Nutrafol: For FIFTEEN DOLLARS OFF go to https://nutrafol.com/men/ with promo code MAJORITY.
Outer: See the difference at go.liveouter.com/MAJORITY. Plus, for a limited time, get $300 off and FREE shipping.
Sunset Lake CBD: Visit sunsetlakecbd.com.
Grove: Go to this link here today to get a free gift set worth up to fifty dollars with your first order. Plus, shipping is fast and FREE.
Headspace: Try this link, with discount code MAJORITY and get one month FREE of their entire mindfulness library.
StartMail: Start securing your email privacy with StartMail. Sign up today and you'll get 50% off your first year! Go to this link here for our special promotion!.
CozyEarth: Go to this link here and enter the special promo code MAJORITY at checkout to SAVE thirty-five percent now.