Yellen: No Bailout for Silicon Valley Bank - The Monday AM Quickie 3/13/23
I remember saying here some time ago that Everything Everywhere All At Once was the kind of movie that always gets snubbed come Oscars time, so I'm happy to be wrong. - Corey
---
Subscribe to the AM Quickie's NEW paid newsletters here!
---
THE BIG NEWS
Yellen Says Failed Silicon Valley Bank Won't Get a Bailout
It remains unclear exactly what caused the sudden collapse late last week of Silicon Valley Bank, a Santa Clara, California institution that catered to tech investors, startups, and, as it happens, thousands of wineries. House Republicans and Fox News would have you believe it was because "they were one of the most woke banks." That would certainly come as a surprise to Silicon Valley Bank's Washington, D.C., lobbyists; as the Intercept reports, two of them "previously served as senior staffers for House Speaker Kevin McCarthy, who himself pushed for the repeal of significant pieces of the landmark Wall Street reform legislation known as Dodd-Frank." Politico reports that whatever the facts may be, battle "lines are already being drawn over what caused SVB's stunning demise.
Progressives and some investors are blaming the Federal Reserve for its rapid interest rate hikes, which have burdened many lenders. Democrats say Republican-led deregulation of banks removed critical safeguards. Others say regulators failed to spot red flags in the bank's investment portfolio and customer base. Many blame SVB itself. ...
The current evidence suggests the bank would not have failed if the depositors hadn't panicked."
Treasury Secretary Janet L. Yellen yesterday addressed fears of contagion and further bank runs, saying that the banking system is "safe and well capitalized" -- unlike in the financial crisis that preceded the Great Recession of 2008. "Let me be clear that during the financial crisis, there were investors and owners of systemic large banks that were bailed out," Yellen said, "and the reforms that have been put in place means we are not going to do that again."
Yellen's comments will come as a disappointment to the companies and investors who had money in the bank and have been asking for a full bailout, above the $250,000 depositors are guaranteed by the Federal Deposit Insurance corporation, which took over Silicon Valley Bank on Friday. Ironically, the failure of the tech industry's favorite bank actually underscored the relative merits of the traditional regulated financial system compared to Silicon Valley's preferred alternative: cryptocurrencies. As one investor told the New York Times: "If this was an unregulated crypto bank, then the money could just disappear."
MORE STORIES TO WATCH
Biden Tacks Right, Frustrating Democratic Base
The Washington Post reports that Congressional progressives are concerned about recent White House personnel changes and other signs President Joe Biden is moving rightward in preparation for his 2024 reelection campaign. Police reform and immigration are two areas where liberal and left-leaning Democrats are increasingly frustrated with the Biden administration's direction. "Nobody on the Republican side is ever going to say, 'Thank you, Joe Biden for being so tough on immigration or crime or anything else,'" Congressional Progressive Caucus Chair Pramila Jayapal says. "So that is not the right approach." In related news, Politico reports that Biden is likely to approve the massive Willow oil drilling project in Alaska over the objections of environmental groups. One Sunrise Movement organizer calls the news "a huge disappointment" that "makes it even harder for us to convince young people that they need to vote."
Saudi-Iran Deal Could Bring Welcome End to Yemen War
On Friday, Saudi Arabia and Iran reestablished diplomatic contact after a seven-year freeze, in what the Associated Press calls a "major diplomatic breakthrough" mediated by China. Iran and Saudi Arabia have been backing different side's in Yemen's civil war, and Iran's United Nations mission said yesterday that the diplomatic thaw will help that war come to an end. But not everyone is pleased. Per the New York Times, some "Washington-based policy experts framed the Chinese involvement as a challenge to waning American dominance in the Middle East." Leave it to the Beltway foreign policy Blob to express concern that peace might break out in Middle East.
QUICKEST QUICKIES
SOME NUMBER
$161 billion
That's how much profit Saudi Aramco, the state-owned oil company, recorded last year, a 46 percent increase over the preceding year. According to the Guardian, it's the largest profit ever reported by an oil company.
ON THE SHOW TODAY
3/13: Sam and Emma host Will Sommer, politics reporter for the Daily Beast, to discuss his recent book Trust The Plan: The Rise of QAnon and the Conspiracy That Unhinged America.
DON'T MISS MR CLIPS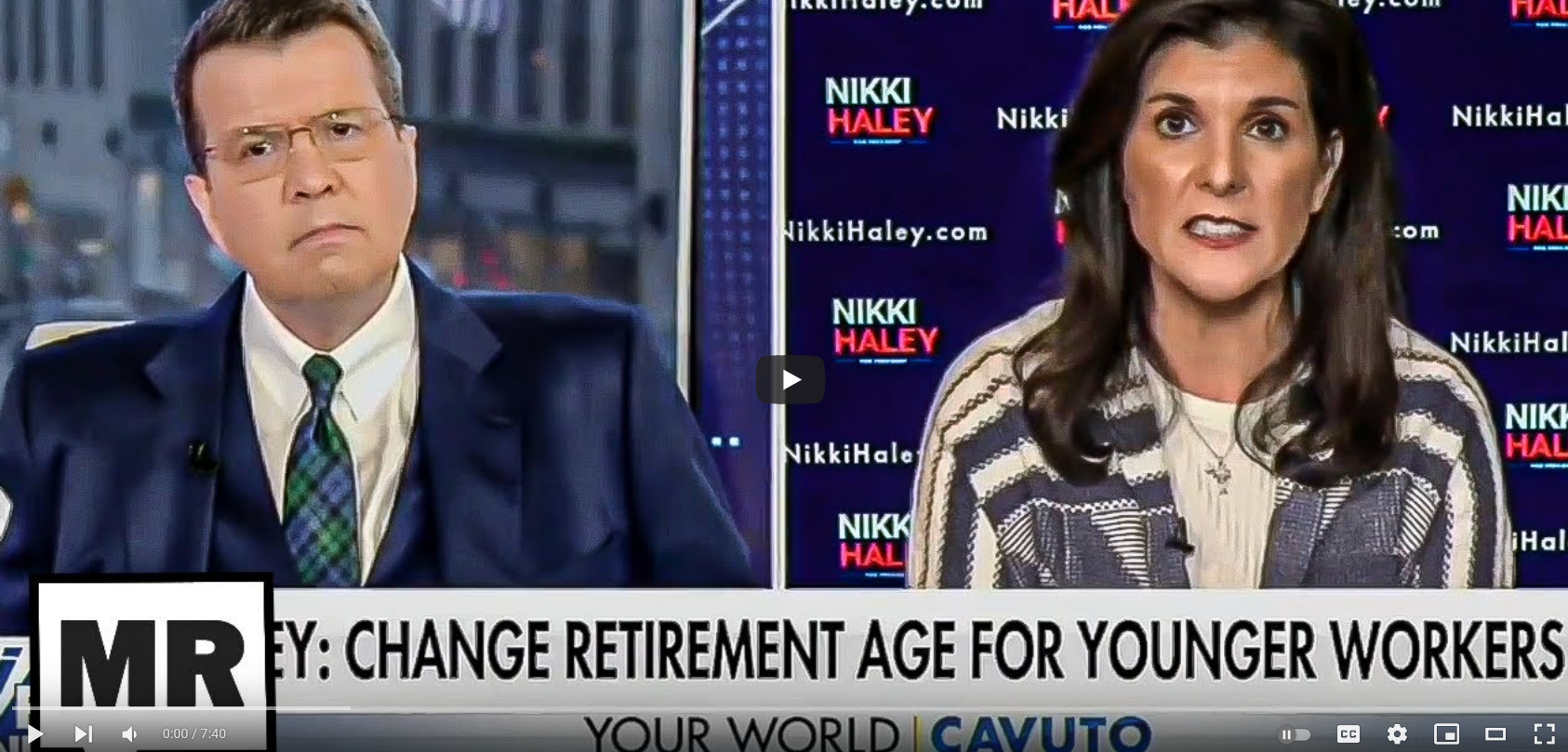 "We have to be realistic" apparently means pandering to GOP donors over voters.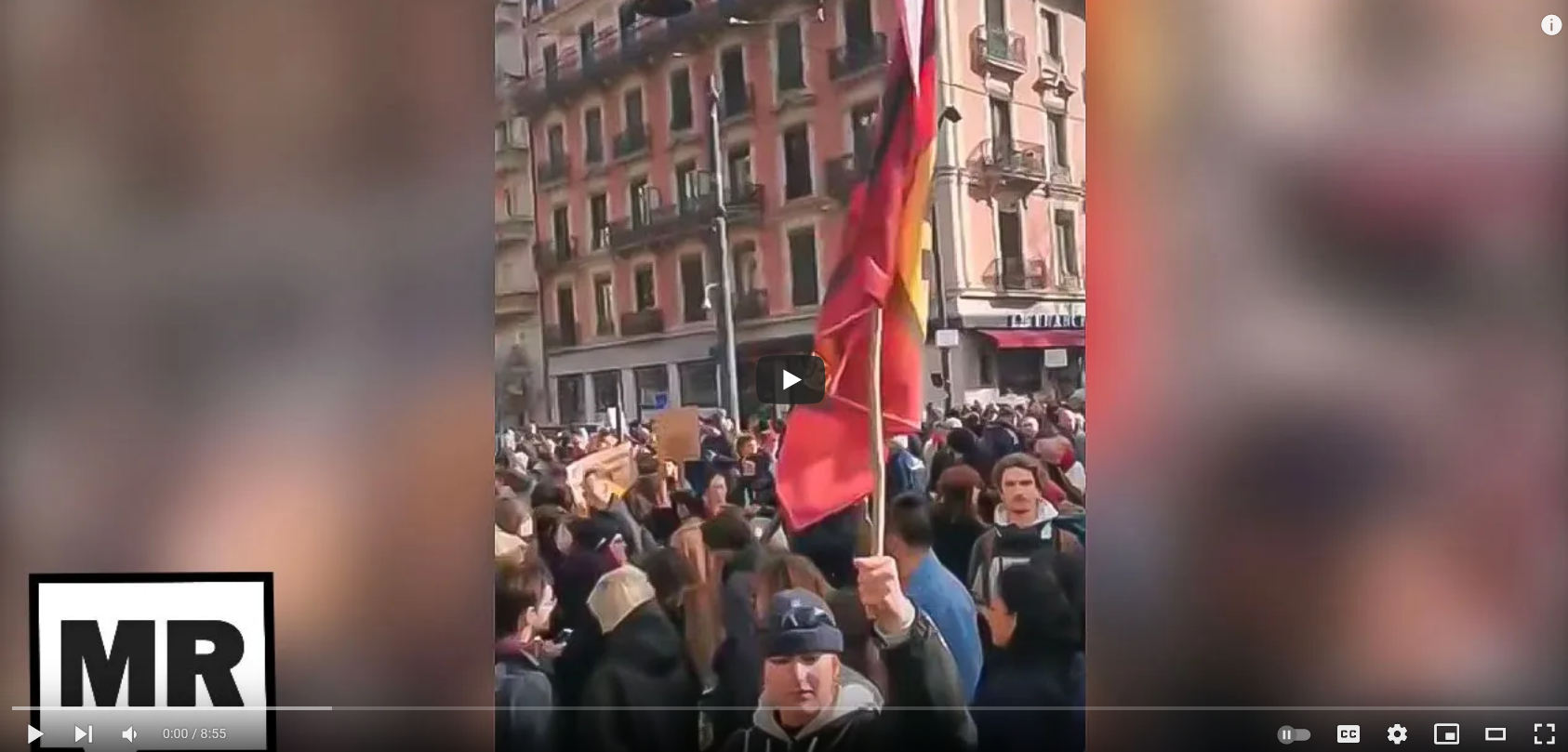 The retirement age increase passed the French senate despite massive protests.
PARTING WORDS
"Once a government, using the tools of democracy, in order to destroy it from within, and ends up acting in a blatantly illegitimate matter, it is not just the right of citizens, it is, in my judgment, the obligation of citizens to turn unfortunately toward civil disobedience."
-- Former Israeli prime minister Ehud Barak speaking to CNN about how people in that country should respond to Prime Minister Benjamin Netanyahu's moves to establish "a de-facto dictatorship." Half a million Israelis hit the streets yesterday.
---
Quickie Discount Code Corner
Hey check it out! Stuff on sale!
IAC Laser Engraving: IAC Laser Engraving is a Leftist-owned Worker Collective started by long time listener, Ryan Lubin in September of 2021. Visit iaclasers.com to order your custom item today and  enter in Coupon Code: "MAJORITY10" at purchase to receive a 10% discount on their AMAZING products."
ExpressVPN: Secure your online data TODAY by visiting this link. That's https://www.expressvpn.com/majority and you can get an extra three months FREE.
Fast Growing Trees: Go to this link right now, and you'll get FIFTEEN PERCENT OFF your entire order.
Ritual: Get key nutrients without the B.S. Ritual is offering our listeners 10% off during your first three months. Visit here to start your Ritual today.
Aura: Protect yourself from America's fastest-growing crime. Try Aura for 14 days for free: https://aura.com/majority
ZBiotics: Go to https://thld.co/zbiotics_majority_0722  and get 15% off your first order of ZBiotics Pre-Alcohol Probiotic by using my code MAJORITY at checkout. ‌‌‌‌HoldOn Bags: HoldOn plant-based compostable kitchen/trash bags: Get 20% OFF with code MAJORITY at https://holdonbags.com/majority
StoryWorth: StoryWorth is an online service that helps every other figure in your life share stories through thought-provoking questions about their memories and personal thoughts. Get started right away with no shipping required by going to https://storyworth.com/majority you'll get $10 of your first purchase!
Henson Shaving: Go to https://hensonshaving.com/majority  and use code MAJORITY for a free 100-pack of blades!
Quip: If you go to this link RIGHT NOW, you'll get your first refill FREE.
Shopify: Go to this link here for a FREE fourteen-day trial and get full access to Shopify's entire suite of features.
LiquidIV: You can get 25% off when you go to liquidiv.com and use code MAJORITYREP at checkout.
Stamps.com: Start mailing and shipping with stamps.com, and keep more money in your pocket every day. Sign up with promo code MAJORITYREPORT for a special offer that includes a 4-week trial, plus free postage and a digital scale.
ZipRecruiter: Find the right employees for your workplace with ZipRecruiter. Try it FOR FREE at this exclusive web address.
Nutrafol: For FIFTEEN DOLLARS OFF go to https://nutrafol.com/men/ with promo code MAJORITY.
Outer: See the difference at go.liveouter.com/MAJORITY. Plus, for a limited time, get $300 off and FREE shipping.
Sunset Lake CBD: Visit sunsetlakecbd.com.
Grove: Go to this link here today to get a free gift set worth up to fifty dollars with your first order. Plus, shipping is fast and FREE.
Headspace: Try this link, with discount code MAJORITY and get one month FREE of their entire mindfulness library.
StartMail: Start securing your email privacy with StartMail. Sign up today and you'll get 50% off your first year! Go to this link here for our special promotion!.
CozyEarth: Go to this link here and enter the special promo code MAJORITY at checkout to SAVE thirty-five percent now.