Biden 'Cooperating Fully' with Garland's CYA Exercise - The Friday AM Quickie 1/13/23
Heads up, folks: Sam, Jack and I have been telling you this day would come pretty much since we launched this newsletter, and now we can say when. Next week, we plan to launch paid subscriptions for the Quickie as a way to keep this thing going. Jack will have more details for you on Monday, but the important things to know are 1.) you'll still get three full newsletters per week for free, and, 2.) it will be very affordable to get all five newsletters whether because you find it useful, because you think it's important to keep independent journalism alive, or just because you like us. You have my sincere thanks as always for reading. - Corey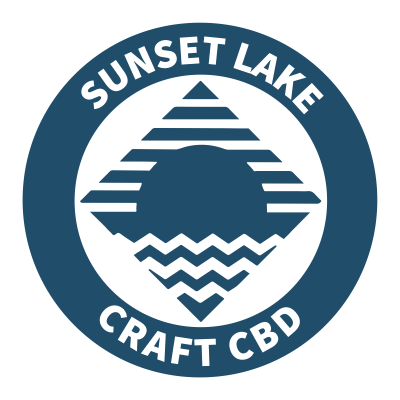 Sunset Lake CBD is brought to you by long-time MR listeners and fans of the show. They know how crazy buying CBD online can be and that's why they want to be your one-stop CBD shop. Unlike some companies, Sunset Lake CBD grows everything that they infuse into their products and will provide you with certified test results with every order.
Still unsure? Email or call and speak to a real person— they can help walk you through the process and recommend the right product for you. They want to make buying CBD stress-free! Visit www.sunsetlakecbd.com and let them help you find that peace of mind. Enter code "leftisbest" (that's one word) at checkout for 20% off every order.
Tell your friends to sign up for this M-F newsletter at AMQuickie.com!
THE BIG NEWS
Biden Gets His Very Own Special Counsel
Attorney General Merrick B. Garland yesterday covered his ass by appointing a special counsel to investigate how classified documents wound up at the private office -- and home garage -- of President Joe Biden. From the Washington Post:
The Biden documents special counsel will examine the discovery of at least two sets of classified material. About 10 documents from Biden's time as vice president were found Nov. 2 at the Washington-based Penn Biden Center for Diplomacy and Global Engagement, an institute in Biden started after leaving the vice presidency in 2017.
Biden's personal lawyers found the documents and said they immediately turned them over to the National Archives and Records Administration, which is responsible for storing and preserving presidential records. Legal representatives for the president then searched his homes in Wilmington and Rehoboth Beach, Del., and found additional classified material at the Wilmington residence, the White House said Thursday morning. Most of the documents were in the garage, while a single page was found in an adjacent room. No documents were found in the Rehoboth Beach home, Biden lawyer Richard Sauber said in a statement.
The Republicans and to an extent the Beltway press corps have sunk their teeth into this story, because the GOP thinks it can help get Donald Trump off the hook for his many crimes, and because the American press is still trained to embrace false equivalence. But what Biden did is materially different than what Trump did. Trump remains under investigation by Justice Department special counsel Jack Smith for stealing more than 300 classified documents from the White House, including nuclear secrets, and hoarding them at Mar-a-Lago in such places as his desk drawer next to his passport -- while deflecting and denying efforts from the National Archives and the DOJ to return the government property. Biden, by contrast, has by all accounts cooperated with government investigators and archivists, and he and aides have so far been consistent in explaining that the relative handful of documents in Biden's possession got packed up by mistake. It seems Biden didn't even know he had them. None of these facts will convince anyone who thinks Biden serves the antichrist or whatever.
Garland picked a U.S. attorney appointed by Trump, Robert Hur, to act as special counsel in the Biden investigation. As the New York Times notes, Hur's "appointment is intended to insulate the Justice Department from accusations of partisanship at a time when the new Republican majority in the House has embarked on an aggressive and open-ended investigation into what they claim is the Biden administration's bias against their party." And there's not much I can add to that, except to express the hope that Garland feels he needs the political cover of a second special counsel because he actually intends to do something about Trump's brazenly criminal attacks on democracy, not because he needs an excuse to let the Trump investigations wither away.
MORE STORIES TO WATCH
Proud Boys Seditious Conspiracy Trial Begins
The Proud Boys seditious conspiracy trial kicked off yesterday in Washington, D.C. with opening statements from the prosecution as well as the fascist thugs' lawyers, who include a Montana Libertarian who once "wrote a pamphlet that praised Hitler and described Black people as so inferior to White people that they are a different species." Assistant U.S. Attorney Jason McCullough opened with a video presentation showing five Proud Boy defendants wreaking violent havoc at the Capitol on Jan. 6, 2021, along with online messages posted by former Proud Boys leader Enrique Tarrio before and after the insurrection boasting that they were "Lords of War" responsible for the violence and chaos. Tarrio's lawyer tried to shift blame to Donald Trump while claiming there was no plan to attack the Capitol, and falsely claimed the Proud Boys are merely an all-inclusive drinking club. Tarrio and his co-defendants (Ethan Nordean, Joseph Biggs, Zachary Rehl and Dominic Pezzola) have all pleaded not guilty to all charges.
Brazil Update: Lula Plans to Clean House
Leftist Brazilian President Luiz Inácio Lula da Silva yesterday said he's convinced that supporters of fascist former president Jair Bolsonaro left doors open for insurrectionists to enter government buildings during last weekend's "stupidity," and that his government will take steps to replace "hardcore Bolsonarista[s]" with career civil servants -- "preferably civilian ones."
"How can I have someone at the door of my office who might shoot me?" Lula added, pointing to media reports he said he had read about military officials vowing to assassinate him.
Police reportedly found a document at the home of former Bolsonaro justice minister Anderson Torres describing a process to declare martial law and overturn the legitimate election that returned Lula to power. Meanwhile in the U.S., 46 Democratic members of Congress sent a letter to President Joe Biden calling on him to expel Bolsonaro from his Orlando, Florida crash pad for fomenting "violence against democratic institutions."
QUICKEST QUICKIES
SOME NUMBER
30
That's how many uninterrupted seconds Los Angeles Police Department officers used a Taser on 31-year-old high school teacher Keenan Anderson following a traffic accident on Jan. 3, as he shouted for help and screamed "they're trying to George Floyd me!" Anderson, a cousin of Black Lives Matter co-founder Patrisse Cullors, died hours later due to cardiac arrest.
ON THE SHOW TODAY
1/13: It's Casual Friday! Sam and Emma host Ryan Grim, D.C. bureau chief at The Intercept, to round up the week in news.
DON'T MISS MR CLIPS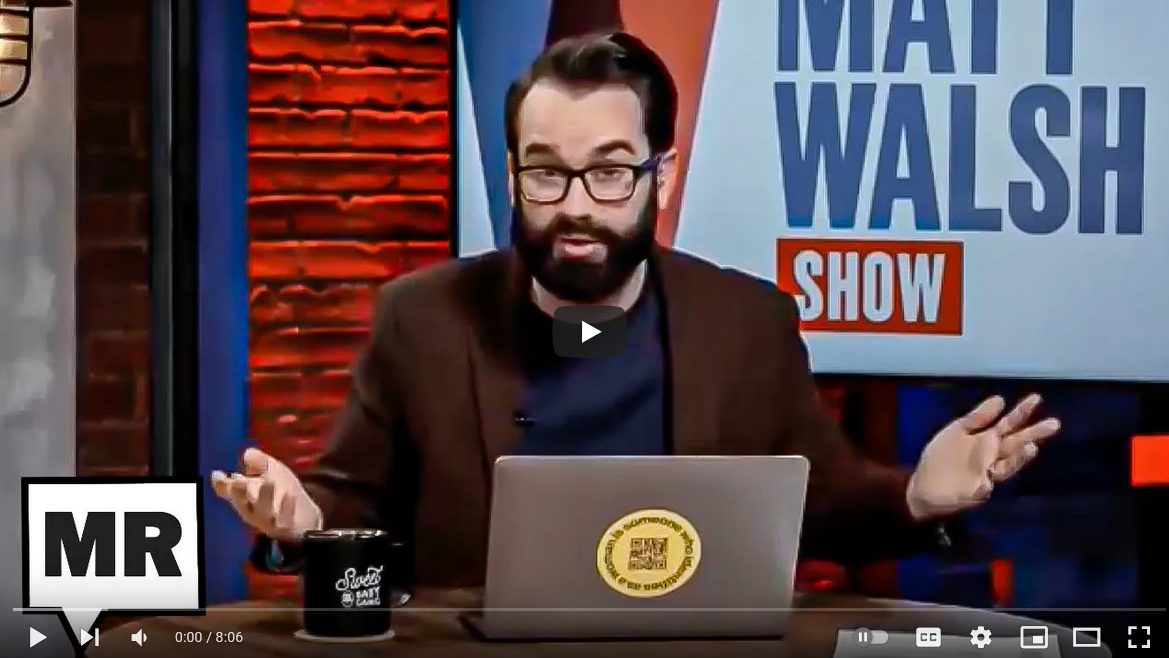 "I don't actually care that he had the documents": you could have stopped there.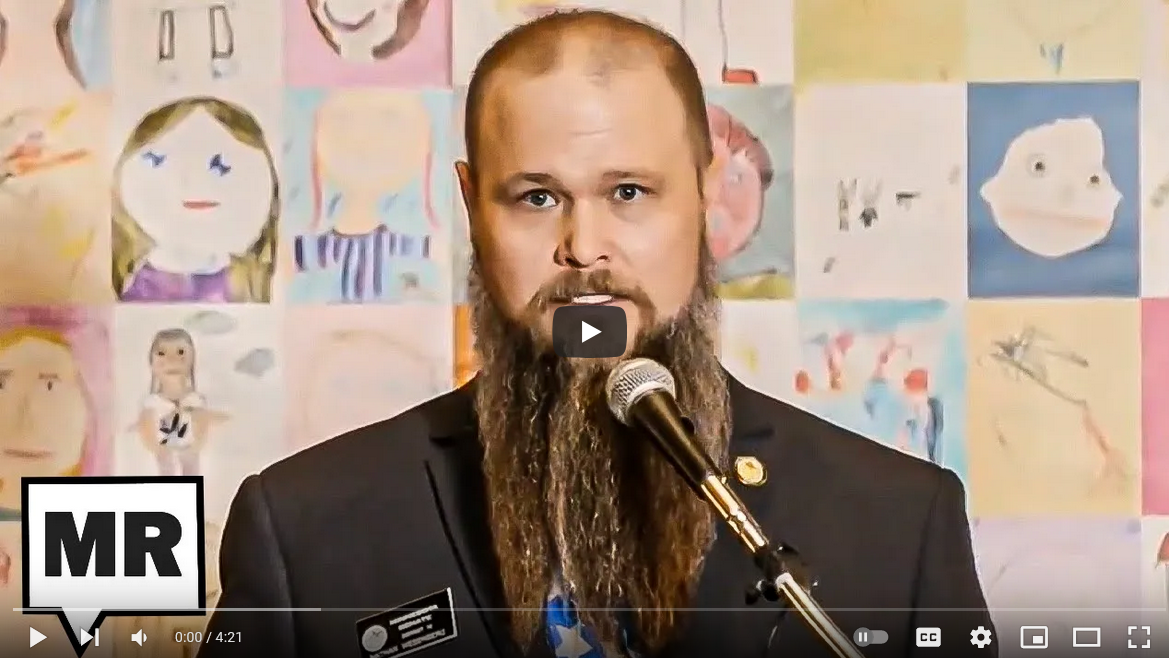 Apparently they're calling Covid vaccines "death shots" now. Nuts.
PARTING WORDS
"Mom, it's OK. Just be calm."
-- 5-year-old Kyle Doan's last words to his mother before being swept away by floodwaters on California's central coast, per the Associated Press. A search continued for a third day yesterday but had so far turned up only one of his shoes.
Quickie Discount Code Corner
Hey check it out! Stuff on sale!
IAC Laser Engraving: IAC Laser Engraving is a Leftist-owned Worker Collective started by long time listener, Ryan Lubin in September of 2021. Visit iaclasers.com to order your custom item today and  enter in Coupon Code: "MAJORITY10" at purchase to receive a 10% discount on their AMAZING products."
ExpressVPN: Secure your online data TODAY by visiting this link. That's https://www.expressvpn.com/majority and you can get an extra three months FREE.
Fast Growing Trees: Go to this link right now, and you'll get FIFTEEN PERCENT OFF your entire order.
Ritual: Get key nutrients without the B.S. Ritual is offering our listeners 10% off during your first three months. Visit here to start your Ritual today.
Aura: Protect yourself from America's fastest-growing crime. Try Aura for 14 days for free: https://aura.com/majority
ZBiotics: Go to https://thld.co/zbiotics_majority_0722  and get 15% off your first order of ZBiotics Pre-Alcohol Probiotic by using my code MAJORITY at checkout. ‌‌‌‌HoldOn Bags: HoldOn plant-based compostable kitchen/trash bags: Get 20% OFF with code MAJORITY at https://holdonbags.com/majority
StoryWorth: StoryWorth is an online service that helps every other figure in your life share stories through thought-provoking questions about their memories and personal thoughts. Get started right away with no shipping required by going to https://storyworth.com/majority you'll get $10 of your first purchase!
Henson Shaving: Go to https://hensonshaving.com/majority  and use code MAJORITY for a free 100-pack of blades!
Quip: If you go to this link RIGHT NOW, you'll get your first refill FREE.
Shopify: Go to this link here for a FREE fourteen-day trial and get full access to Shopify's entire suite of features.
LiquidIV: You can get 25% off when you go to liquidiv.com and use code MAJORITYREP at checkout.
Stamps.com: Start mailing and shipping with stamps.com, and keep more money in your pocket every day. Sign up with promo code MAJORITYREPORT for a special offer that includes a 4-week trial, plus free postage and a digital scale.
ZipRecruiter: Find the right employees for your workplace with ZipRecruiter. Try it FOR FREE at this exclusive web address.
Nutrafol: For FIFTEEN DOLLARS OFF go to https://nutrafol.com/men/ with promo code MAJORITY.
Outer: See the difference at go.liveouter.com/MAJORITY. Plus, for a limited time, get $300 off and FREE shipping.
Sunset Lake CBD: Visit sunsetlakecbd.com.
Grove: Go to this link here today to get a free gift set worth up to fifty dollars with your first order. Plus, shipping is fast and FREE.
Headspace: Try this link, with discount code MAJORITY and get one month FREE of their entire mindfulness library.
StartMail: Start securing your email privacy with StartMail. Sign up today and you'll get 50% off your first year! Go to this link here for our special promotion!.
CozyEarth: Go to this link here and enter the special promo code MAJORITY at checkout to SAVE thirty-five percent now.