Happy MLK Day and Some Admin Changes - The Monday AM Quickie 1/16/23
Happy holiday Monday! We've got a pre-recorded show for you later and some big news for the Quickie. - Jack
Tell your friends to sign up for this M-F newsletter at AMQuickie.com!
THE BIG NEWS
The AM Quickie is Going Paid Two Days A Week
Hi all, here's the deal. Corey, Sam and I have been talking over monetizing the AM Quickie for quite some time, as it would both help Corey and I make a little bit more for our labor and help the newsletter itself bring in some revenue for the team as a whole. Right now, we're running one of the sharpest news roundups on the web for free, five days a week – a project Corey and I love, but one we want to make as sustainable as possible for the future.
To that end: the AM Quickie will now be free to everyone on the email list Monday, Wednesday, and Friday. We'll have all the content you're used to and we'll keep following the big stories of the week on those days.
On Tuesday and Thursday, however, we'll have a paid version of the newsletter. If your wallet is hurting right now, don't worry: free subscribers will still get the intro portion of the newsletter and a brief overview of the news, but won't get the in-depth analysis of what's going on that Corey and I work hard to provide. We're going to play with some formats for how that will look – think the Quickest Quickies section moving higher up, and the longer stories below a paywall – so bear with us and feel free to weigh in as we figure out what works best.
If you want to keep getting the Quickie uninterrupted, it'll be the standard newsletter fee of $5 a month. Right now, barring the occasional holiday, you're getting more than 20 newsletters a month. If you don't go paid, that'll go down to 12-15 (depending on days of the week, you know how this goes). That's a pretty good value, as far as we're concerned: we try to pack in as much as possible into this letter each day so that you can get a handle on everything of note that's going on without hours of scrolling through Twitter, Apple News, Reddit, or wherever else you go for content aggregation – and it's always going to be presented with the kind of analysis that you depend on the entire Majority Report team for. As far as I know, this is the only real daily news roundup that's written from the perspective that Left Is Best – and that means something to us, and we hope to you too.
Anyway, that's all for now – you'll see how this works tomorrow, when we send out our first paywalled letter. Ghost makes it pretty easy to sign up, so we hope to get everyone who wants in on board fast.
And now, the news!
MORE STORIES TO WATCH
Russian Missile Strike Devastates Residential Building, Killing At Least 30 Civilians
Brutal news from Ukraine this weekend from the city of Dnipro. A Russian missile strike hit a residential apartment building, smashing a massive hole and collapsing an enormous part of the building. Search and rescue crews are still picking through the rubble, but the death toll is at 30 and expected to rise more. The building was not a military target and the victims were civilians.
More Biden Documents Discovered
The GOP is going to continue to have a field day on the Biden document scandal – which, to be clear, is very different from Trump's Mar A Lago scandal – as investigators announced they had discovered more documents, this time at Biden's private home, dating to before his Presidency. The newly GOP-led House is planning on weaponizing these bloopers first via the House Committee on Oversight and Accountability, whose chairman Kentucky Rep. James Comer is also proceeding with an investigation into "Biden family influence peddling." Oh boy.
SEC Called George Santos's Company a Fraud
Everything keeps piling up for Congressional liar-in-chief George Santos: a company which hired him in 2020 as its New York regional director has been described by the SEC as a "classic ponzi scheme." Imagine that! The Post has an exhaustive article about the shenanigans inside  Harbor City, the company in question – worth a read if you're into the Santos Scandal beat.
Greta Thunberg Removied by Police At German Coal Mine Protest
Never accuse Greta Thunberg of not walking the walk – at protests against the razing of the German village of Lützerath to make way for a coal mine expansion, Thunberg forced police to physically remove her along with many other activists when they refused to comply with the cops orders. Per Politico:
Climate activists have been squatting in the village in the western state of North Rhine-Westphalia for more than two years to protest its demolition to accommodate an extension of the Garzweiler coal mine.
Thunberg joined the protests on Sunday right in time for them to come to a head.
SOME NUMBER
72
Number of apartments destroyed in the Russian missile strike. The death toll is at 30 and expected to rise.
ON THE SHOW TODAY
1/16: Happy Martin Luther King Day! MR's compilation of MLK-related audio returns!
DON'T MISS MR CLIPS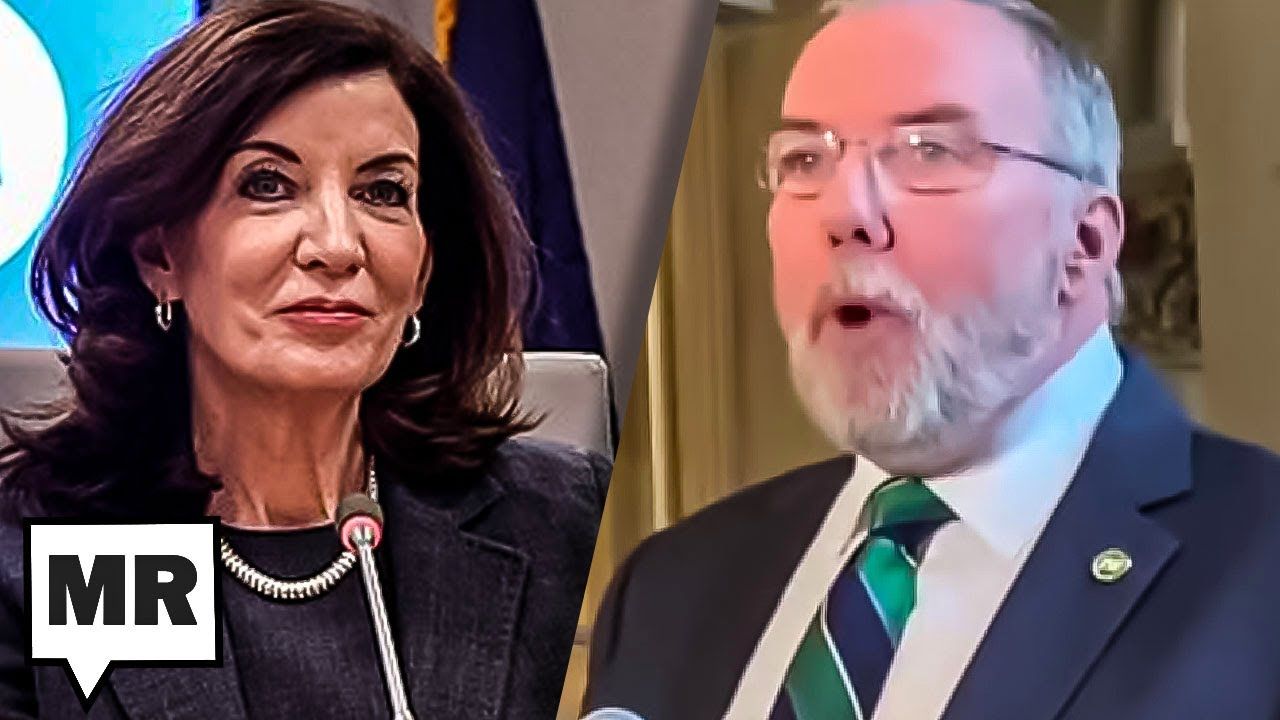 Sam goes into the NY state judge appointment controversy.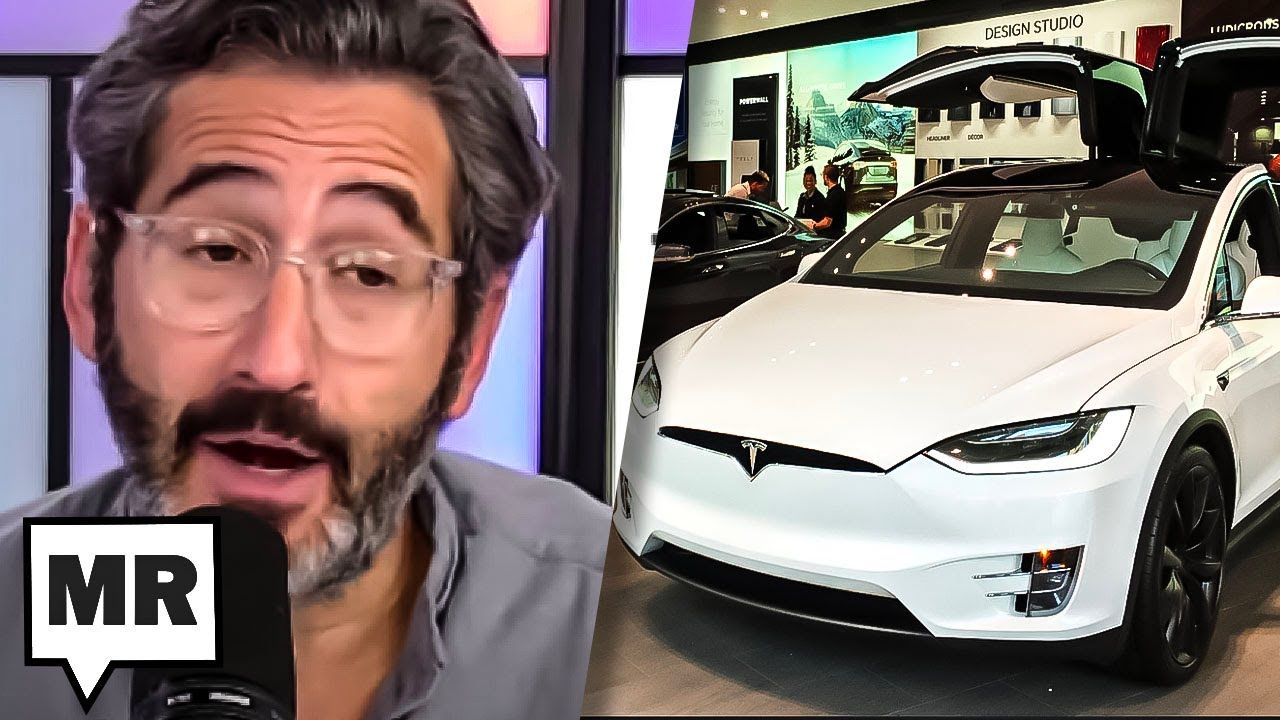 Personally I would not be touching Tesla's cars or their stock with a 10 foot pole.
PARTING WORDS
"At this inflection point, we know there's a lot of work for us to continue on economic justice, civil rights, voting rights and protecting our democracy. This is the time to choose and direct choices we have. Are we a people who will choose democracy over autocracy?"
– President Biden, in his annual MLK day address. A far cry from the more fiery rhetoric of last year.
Quickie Discount Code Corner
Hey check it out! Stuff on sale!
IAC Laser Engraving: IAC Laser Engraving is a Leftist-owned Worker Collective started by long time listener, Ryan Lubin in September of 2021. Visit iaclasers.com to order your custom item today and  enter in Coupon Code: "MAJORITY10" at purchase to receive a 10% discount on their AMAZING products."
ExpressVPN: Secure your online data TODAY by visiting this link. That's https://www.expressvpn.com/majority and you can get an extra three months FREE.
Fast Growing Trees: Go to this link right now, and you'll get FIFTEEN PERCENT OFF your entire order.
Ritual: Get key nutrients without the B.S. Ritual is offering our listeners 10% off during your first three months. Visit here to start your Ritual today.
Aura: Protect yourself from America's fastest-growing crime. Try Aura for 14 days for free: https://aura.com/majority
ZBiotics: Go to https://thld.co/zbiotics_majority_0722  and get 15% off your first order of ZBiotics Pre-Alcohol Probiotic by using my code MAJORITY at checkout. ‌‌‌‌HoldOn Bags: HoldOn plant-based compostable kitchen/trash bags: Get 20% OFF with code MAJORITY at https://holdonbags.com/majority
StoryWorth: StoryWorth is an online service that helps every other figure in your life share stories through thought-provoking questions about their memories and personal thoughts. Get started right away with no shipping required by going to https://storyworth.com/majority you'll get $10 of your first purchase!
Henson Shaving: Go to https://hensonshaving.com/majority  and use code MAJORITY for a free 100-pack of blades!
Quip: If you go to this link RIGHT NOW, you'll get your first refill FREE.
Shopify: Go to this link here for a FREE fourteen-day trial and get full access to Shopify's entire suite of features.
LiquidIV: You can get 25% off when you go to liquidiv.com and use code MAJORITYREP at checkout.
Stamps.com: Start mailing and shipping with stamps.com, and keep more money in your pocket every day. Sign up with promo code MAJORITYREPORT for a special offer that includes a 4-week trial, plus free postage and a digital scale.
ZipRecruiter: Find the right employees for your workplace with ZipRecruiter. Try it FOR FREE at this exclusive web address.
Nutrafol: For FIFTEEN DOLLARS OFF go to https://nutrafol.com/men/ with promo code MAJORITY.
Outer: See the difference at go.liveouter.com/MAJORITY. Plus, for a limited time, get $300 off and FREE shipping.
Sunset Lake CBD: Visit sunsetlakecbd.com.
Grove: Go to this link here today to get a free gift set worth up to fifty dollars with your first order. Plus, shipping is fast and FREE.
Headspace: Try this link, with discount code MAJORITY and get one month FREE of their entire mindfulness library.
StartMail: Start securing your email privacy with StartMail. Sign up today and you'll get 50% off your first year! Go to this link here for our special promotion!.
CozyEarth: Go to this link here and enter the special promo code MAJORITY at checkout to SAVE thirty-five percent now.