A Trump Supporter in a Clown Wig with a Gun: America in 2022 - The Thursday AM Quickie 9/15/22
Whew! After all that writing, I could really go for an Oreo Blizzard. - Corey
Tell your friends to sign up for this M-F newsletter at AMQuickie.com!
THE BIG NEWS
Clown Army Claims the Real Coup Was Against the Clown Commander-in-Chief
Every so often a story crosses the wires that sums up everything. Yesterday brought one of those stories, though the incident took place over the weekend.
A Donald Trump supporter wearing a rainbow-colored clown wig stormed into a Dairy Queen in Westmoreland County, Pennsylvania carrying a loaded handgun and yelling that he was a "prophet" who would "kill all the Democrats because Trump was still president." Jan Stawovy, 61, now faces multiple felony charges, including making terroristic threats, as a result of his assault on DQ. Police found two more loaded guns in his car; reporters following up on the story found, as you might expect, a bunch of QAnon posts on his social media profiles, where he talked about "civil war" and the 2020 election being stolen from Trump.
Hear me out: America is the Dairy Queen. The man with the gun in the clown wig is the Republican Party. Donald Trump is Donald Trump. The crime clown-in-chief this week took time out of his busy schedule of riling up his insane supporters with QAnon posts to phone in to a rally at the Washington, D.C. jail that's holding some loyal clowns who attempted the violent overthrow of democracy on Jan. 6, 2021. According to Washingtonian magazine, he called the Jan. 6 prosecutions "a terrible thing that has happened to a lot of people that are being treated very, very unfairly." Laugh if you will, but remember, these clowns are very, very sad people. Another QAnon nut -- this one in Michigan -- murdered his wife, wounded one of his daughters and shot at the cops over the weekend; the man's other daughter says "he became a different person after 2020 when Trump lost." Sound familiar?
Meanwhile, the Daily Beast uncovered video of the Trump-backed Republican nominee for Secretary of State in Arizona, Mark Finchem -- who has vowed not to concede if he loses -- accusing Mike Pence of staging a "coup" by declining to go along with Trump's plot on Jan. 6. Finchem is a member of the Oath Keepers. He favors cowboy hats over clown wigs but otherwise it's basically the same shtick. One thing Finchem claims is that Pence usurped Trump's authority when he communicated with Defense Department officials on Jan. 6 (while Trump watched TV and cheered on the mob). He didn't come up with this idea in a vacuum. NBC News reports that House Republicans plan to investigate Joint Chiefs of Staff Chairman Mark Milley if their party wins a majority in November.
Some of Trump's congressional allies view Milley's criticisms of the former president, including that Trump was in mental decline and irreparably harming the country, as insubordinate and disrespectful of the commander in chief... They plan to argue that Milley was contemptuous and trying to seize Trump's military authority or powers, they said.
Just like the Trump-ordered investigation led by John Durham, which sought to prove a "deep state" conspiracy against the former president but turned up nothing after three years, there's no substance to this fallacy, which is another transparent attempt to flip the script on Trump's enemies. Unfortunately, a lot of clowns out there will believe anything, and act on it. If only they all wore rainbow wigs, they'd be easier to spot on the street.
MORE STORIES TO WATCH
Rail Strike More Likely as Union Members Reject Deal
Amtrak is canceling all long-distance routes starting today in anticipation of a nationwide strike. All 12 U.S. railroad unions must agree on terms with the major freight companies to avert a strike or a lockout following a Friday deadline. Ten of the twelve unions have reached tentative agreements with the companies, but two large unions haven't, and yesterday, the members of a third union voted to reject the terms of their tentative deal and authorize a strike. This week the rail companies stopped transporting potentially hazardous materials (including fertilizer), possibly as a tactic to prod Congress to intervene in the labor dispute, a move the unions call "completely unnecessary" and "corporate extortion." Republicans are already chomping at the bit to force contract terms on the unions [through legislation], but Democrats are unlikely to go along. If the government imposes a deal on the rail unions that doesn't address workers' concerns about their grueling schedules, one engineer predicts a wave of resignations that would be worse for the economy than any temporary disruption caused by a strike.
Confirmed: Russia's Invasion of Ukraine Was Not About NATO
Citing "three people close to the Russian leadership," Reuters reports that Aspiring Tsar Vladimir Putin rejected a peace deal with Ukraine that would have kept Ukraine out of NATO just as he had demanded prior to invading the country. Reuters' sources say the deal was brokered by Putin's envoy to Ukraine, Dmitry Kozak, but differ on the exact timing; regardless, they say that when he rejected the offer, Putin made clear that "he had expanded his objectives to include annexing swathes of Ukrainian territory." Putin has already made clear in various ways that the invasion was more about his imperial ambitions than longstanding Russian objections to NATO expansion, and this report from Moscow sources pretty much seals the case. Separately, Putin is set to meet with Chinese President Xi Jinping today for the first time since the Ukraine invasion, and the New York Times reports on the joint Russian-Saudi effort to drive up oil prices.
QUICKEST QUICKIES
SOME NUMBER
15 percent
That's how many supporters of Dr. Oz say they're voting for the Republican nominee for Senate in Pennsylvania because they like him, according to a new CBS News survey; only 36 percent are glad he was nominated. For comparison, 56 percent of Democratic nominee John Fetterman's supporters say they like him and 77 percent are glad he was nominated.
ON THE SHOW TODAY
9/15: Emma hosts Katherine Blunt, reporter for the Wall Street Journal, to discuss her recent book California Burning: The Fall of Pacific Gas and Electric-And What It Means for America's Power Grid.

DON'T MISS MR CLIPS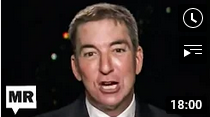 That's one way to make a living I guess.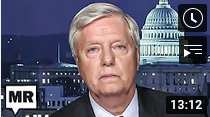 You aren't supposed to stand for the things we stand for!
PARTING WORDS
"We believe the decision to announce redundancies in the Royal Household during the period of national mourning is nothing short of heartless. ... [M]any of these staff will be the same people who have so diligently supported the new king during this period of mourning, working extremely hard over recent days only to be given redundancy notices as thanks."
-- A statement from the United Kingdom's Public and Commercial Services Union on the new king's decision to fire up to 100 royal employees. As the New York Times reports, Charles III pushed the monarchy to operate more like a corporate in the decades before he assumed the throne.
Quickie Discount Code Corner
Hey check it out! Stuff on sale!
Established Titles: Get an amazing gift for your dad this Father's Day! Go to https://establishedtitles.com/majority and get 10% off today.
ExpressVPN: Secure your online data TODAY by visiting this link. That's https://www.expressvpn.com/majority and you can get an extra three months FREE.
Fast Growing Trees: Go to this link right now, and you'll get FIFTEEN PERCENT OFF your entire order.
Ritual: Get key nutrients without the B.S. Ritual is offering our listeners 10% off during your first three months. Visit here to start your Ritual today.
Aura: Protect yourself from America's fastest-growing crime. Try Aura for 14 days for free: https://aura.com/majority
Quip: If you go to this link RIGHT NOW, you'll get your first refill FREE.
Shopify: Go to this link here for a FREE fourteen-day trial and get full access to Shopify's entire suite of features.
LiquidIV: You can get 25% off when you go to liquidiv.com and use code MAJORITYREP at checkout.
Stamps.com: Start mailing and shipping with stamps.com, and keep more money in your pocket every day. Sign up with promo code MAJORITYREPORT for a special offer that includes a 4-week trial, plus free postage and a digital scale.
ZipRecruiter: Find the right employees for your workplace with ZipRecruiter. Try it FOR FREE at this exclusive web address.
Nutrafol: For FIFTEEN DOLLARS OFF go to https://nutrafol.com/men/ with promo code MAJORITY.
Outer: See the difference at go.liveouter.com/MAJORITY. Plus, for a limited time, get $300 off and FREE shipping.
Sunset Lake CBD: Visit sunsetlakecbd.com.
Grove: Go to this link here today to get a free gift set worth up to fifty dollars with your first order. Plus, shipping is fast and FREE.
Headspace: Try this link, with discount code MAJORITY and get one month FREE of their entire mindfulness library.
StartMail: Start securing your email privacy with StartMail. Sign up today and you'll get 50% off your first year! Go to this link here for our special promotion!.
CozyEarth: Go to this link here and enter the special promo code MAJORITY at checkout to SAVE thirty-five percent now.