Why Did The FBI Search Mar-A-Lago? - The Friday AM Quickie 8/19/22
An affidavit? For us? Wow. But it'll be heavily redacted. Have a good weekend everyone! - Jack
Tell your friends to sign up for this M-F newsletter at AMQuickie.com!         ‌
THE BIG NEWS
Judge Orders Trump Search Document Can Be Unsealed, With Lots of Black Ink
Well here's some answers, maybe. On Thursday, federal judge Bruce Reinhart said that he was leaning towards releasing the extremely secret and sensitive affidavit that was used to justify the FBI's warrant to search Mar-A-Lago. This document is obviously massively in the public interest – we all deserve to know exactly what the DOJ had on Trump that made them pursue the warrant, and Reinhart seems to agree.
The catch, however? If we do see it, it's going to be covered in black ink. Reinhart said that the government should "propose redactions" to him so that he can unseal part of the document. Reinhart's general point is that the government "had not met its burden of showing that the entire affidavit should remain sealed."
That makes sense. But what information would we actually glean for whatever's left of the document after the government gets done blocking things out? (Reinhart mentioned that the redaction process often produced "meaningless gibberish.")
Per the Times:
In its fullest form, the affidavit supporting the warrant would reveal critical details of the broader investigation into Mr. Trump's handling of sensitive documents, chief among them what led prosecutors to believe there was probable cause that evidence of a crime existed at Mar-a-Lago. Even a redacted version could shed light on aspects of the inquiry, such as the back-and-forth negotiations between Mr. Trump and federal prosecutors about returning the documents, a crucial step in showing that the former president may have willfully kept them in his possession.
Sounds interesting to me! Let's hope whatever we get out of this is somewhat legible (or, even better, that the full document leaks, DOJ lawyers, if you're reading this, my email and secure contact information are on my website, I'm not a scoop guy but come on, it could be fun!! Eh?)
MORE STORIES TO WATCH
Biden Admin Slammed For "Unscientific" Monkeypox Vax Program
The CDC's vaccination program should be flawless by now. And yet, the Monkeypox rollout has still been an absolute mess. The Times reports that the White House is sending 1.8 million doses of the vaccine to certain jurisdictions that are using a new protocol that stretches doses as thinly as possible, in a way that some scientists think is wildly irresponsible. The new protocol administers the vaccine differently (under the skin) where it's supposed to only require 1/5 of the dose as a normal jab. (They're doing this because they don't want to buy new doses.)
From the Times:
"What they are doing now, first and foremost, is unscientific," said Joseph Osmundson, a virologist at New York University. "To pretend that 100 percent of doses will be given intradermally is incorrect."
Sounds like a great plan, guys.
Study Shows Fracking is Linked to Cancer in Kids
A new study from Yale University shows us a distressing truth that many already suspected: proximity to fracking sites shows a strong link to increased rates of childhood cancer. Per the study, "Pennsylvania children living near unconventional oil and gas (UOG) developments at birth were two to three times more likely to be diagnosed with leukemia between the ages of 2 and 7 than those who did not live near this oil and gas activity, after accounting for other factors that could influence cancer risk." That's a brutal statistic, and one that has surely brought many families unimaginable grief.
QUICKEST QUICKIES
SOME NUMBER
17
Number of people killed in two separate rocket attacks in the Ukrainian city of Kharkiv on Thursday. 42 others were wounded. Just one small example of the daily grind of death that goes on and on in the country.
ON THE SHOW TODAY
8/19 It's Casual Friday! Sam hosts Heather Digby Parton, contributing writer at Salon.com and proprietor of the blog Hullabaloo, to round up the week in news. Then, Sam is joined by Assemblymember Yuh-Line Niou, candidate for Congress in New York's 10th Congressional District, to give an update from the campaign trail ahead of next Tuesday's primary.
DON'T MISS MR CLIPS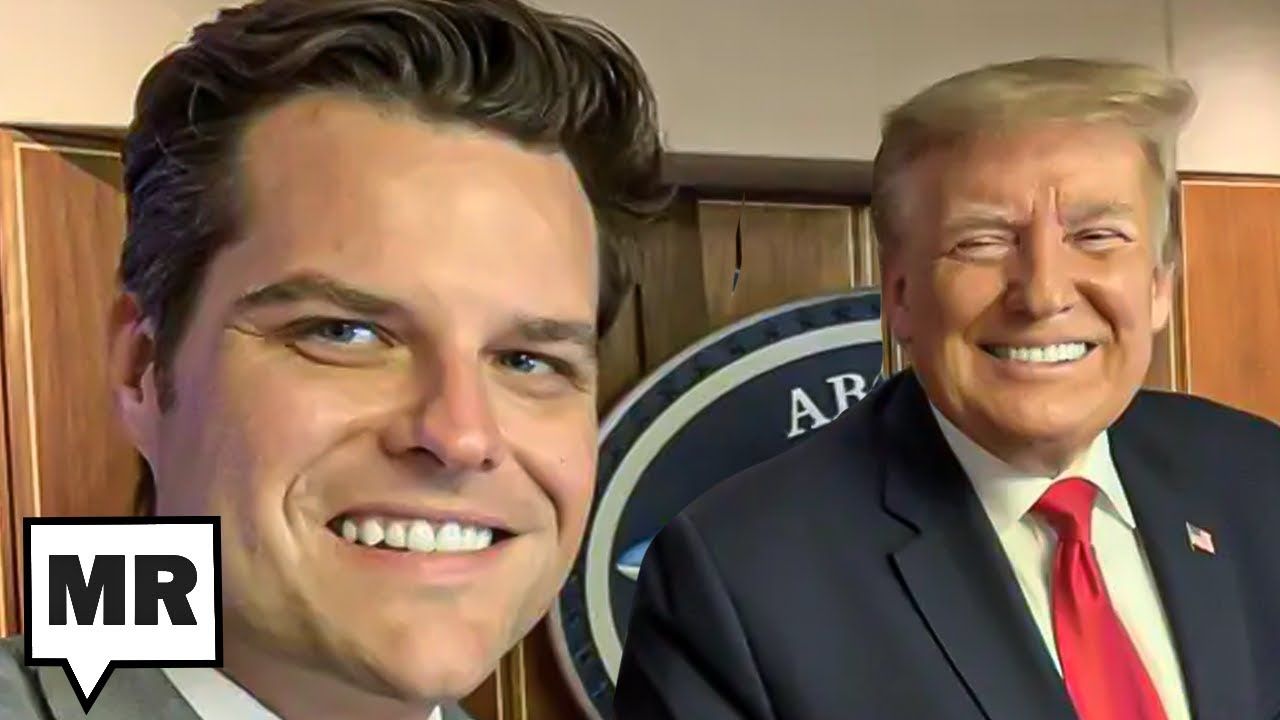 Come on. You think the guy in that picture above could be a rat for the FEDS? Ah, wait, yeah, no that could happen.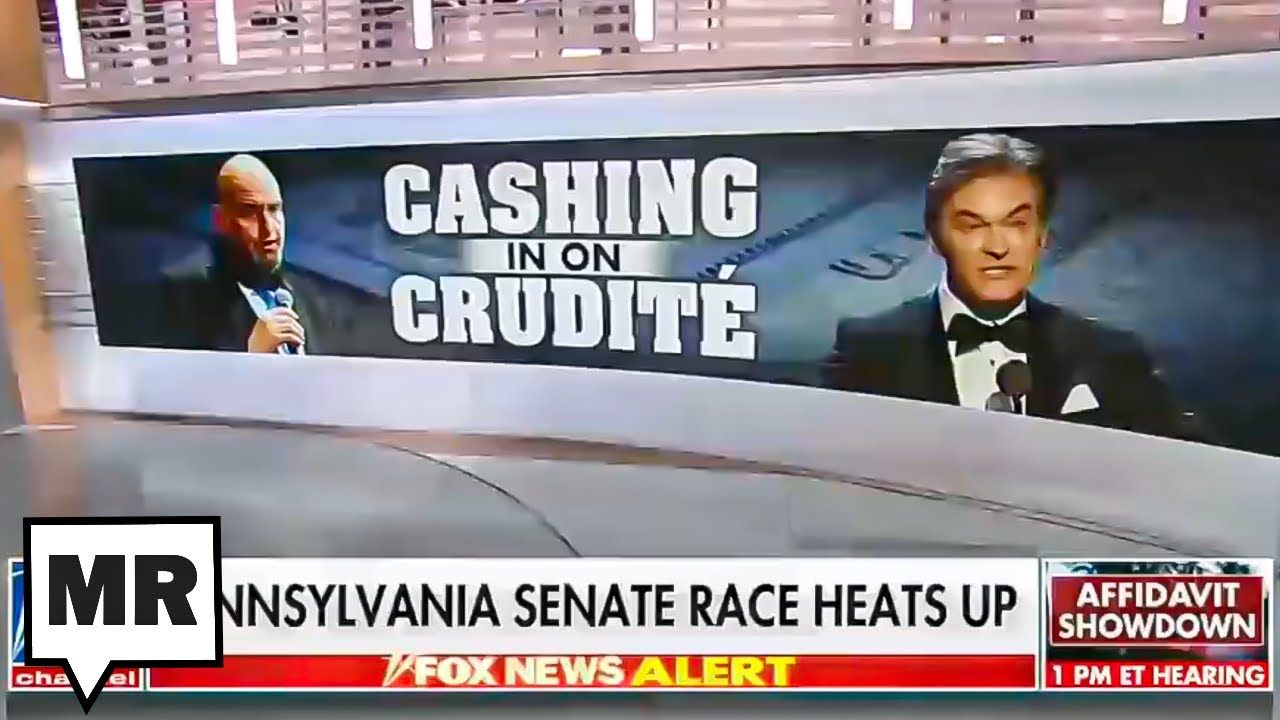 Man, when you've even lost Fox News, things are getting dire.
PARTING WORDS
"He's not, in my opinion, mentally stable. He wanted to hang my friend, Mike Pence, and took three busloads of people to the Capitol."
– Maryland Republican Governor Larry Hogan, on his prospective successor, a far right conspiracy moron named Dan Cox.
Quickie Discount Code Corner
Hey check it out! Stuff on sale!
Established Titles: Get an amazing gift for your dad this Father's Day! Go to https://establishedtitles.com/majority and get 10% off today.
ExpressVPN: Secure your online data TODAY by visiting this link. That's https://www.expressvpn.com/majority and you can get an extra three months FREE.
Fast Growing Trees: Go to this link right now, and you'll get FIFTEEN PERCENT OFF your entire order.
Ritual: Get key nutrients without the B.S. Ritual is offering our listeners 10% off during your first three months. Visit here to start your Ritual today.
Aura: Protect yourself from America's fastest-growing crime. Try Aura for 14 days for free: https://aura.com/majority
Quip: If you go to this link RIGHT NOW, you'll get your first refill FREE.
Shopify: Go to this link here for a FREE fourteen-day trial and get full access to Shopify's entire suite of features.
LiquidIV: You can get 25% off when you go to liquidiv.com and use code MAJORITYREP at checkout.
Stamps.com: Start mailing and shipping with stamps.com, and keep more money in your pocket every day. Sign up with promo code MAJORITYREPORT for a special offer that includes a 4-week trial, plus free postage and a digital scale.
ZipRecruiter: Find the right employees for your workplace with ZipRecruiter. Try it FOR FREE at this exclusive web address.
Nutrafol: For FIFTEEN DOLLARS OFF go to https://nutrafol.com/men/ with promo code MAJORITY.
Outer: See the difference at go.liveouter.com/MAJORITY. Plus, for a limited time, get $300 off and FREE shipping.
Sunset Lake CBD: Visit sunsetlakecbd.com.
Grove: Go to this link here today to get a free gift set worth up to fifty dollars with your first order. Plus, shipping is fast and FREE.
Headspace: Try this link, with discount code MAJORITY and get one month FREE of their entire mindfulness library.
StartMail: Start securing your email privacy with StartMail. Sign up today and you'll get 50% off your first year! Go to this link here for our special promotion!.
CozyEarth: Go to this link here and enter the special promo code MAJORITY at checkout to SAVE thirty-five percent now.https://www.youtube.com/watch?v=fyOocF3wW8I