Trump's Tax Guy Pleads Guilty - The Thursday AM Quickie 8/18/22
We've got more fallout from the mounting legal cases against Trump to lead with. And stay tuned for a special guest host for the show this afternoon! - Jack
Tell your friends to sign up for this M-F newsletter at AMQuickie.com!         ‌
THE BIG NEWS
Trump's CFO Pleads Guilty to Years of Fraud
The dominos. The dominos are falling. What will they topple? Anyone's guess. The big man? Who can say. But let's take a look at some dominos.
This morning, it's Allen Weisselberg. Not to steal Rachel Maddow's bit, but do you remember that name? We'll refresh – Weisselberg was the Chief Financial Officer of the Trump Organization, who has been accused of spearheading a 15-year tax fraud scheme on behalf of the company, and in July became the first Trump Organization employee to be criminally charged.
The news today is that late on Wednesday, CNN reported that Weisselberg was expected to plead guilty to the charges, entering a plea that could see him testify at a trial if the case moves forward against the Trump Organization as a whole. This is when things get a bit confusing: Weisselberg has agreed to testify along with his guilty plea, but has not agreed to further cooperate with New York prosecutors trying the case. What that means in shorthand is that they'll get his testimony on the stand, and he will plead guilty, but he won't "flip" per se on anyone else in the organization in exchange for a slap on the wrist.
Still, as it stands, Weisselberg is getting a pretty light sentence: CNN reports that the deal means he'll get a five-month prison sentence but likely only serve about 100 days in the slammer. Considering he faced up to 15 years, that's a pretty good deal, even if he does admit to 15 different felonies.
It also doesn't guarantee that Weisselberg will have to testify – only that if he is called in the wider criminal inquiry, that he has to. If he's not called, he won't. The Times reports that his testimony won't directly implicate Trump himself or his family, per anonymous sources. Still, it seems clear that his testimony will be a central part of any case prosecutors try to build against the Organization as a whole.
So where does this go from here? Well. We'll see how quickly they get Weisselberg on the stand, and what shakes down when he's in the hot seat.
MORE STORIES TO WATCH
CDC Director Blasts Agency's Pandemic Response
CDC Director Rochelle Walensky did not mince words in a striking address on Wednesday, explicitly criticizing her agency's response to the pandemic and calling its public guidance "confusing and overwhelming," which basically every American can confirm. Walensky ordered an external review of the agency back in April, and it's clear that those results found what all of us could see from the outside: the CDC had no idea what it was doing most of the time, and proved far from impervious to the partisan demands of various presidents and other officials during what should have been a time of national unity and clear mindedness. Alas!
Pence Begs Psychos to Stop Attacking FBI
Mike Pence, wager of doomed battles, part one million: the former VP is now calling on his fellow Republicans to stop attacking the FBI and other law enforcement agencies after the raid on Mar-A-Lago. Of course, he couched it all in the typical "blue lives matter" BS. "Our party stands with the men and women who stand on the thin blue line at the federal and state and local level, and these attacks on the F.B.I. must stop," Pence said. "Calls to defund the F.B.I. are just as wrong as calls to defund the police."
Thanks for that, Mike. I'm sure everyone in the GOP will listen to you about as much as they always do.
QUICKEST QUICKIES
SOME NUMBER
$650.5 Million
How much CVS and Walgreens were ordered to pay to two counties in a groundbreaking lawsuit in Ohio, in which a federal judge said that the two pharmacy chains bore some responsibility for the deadly opioid crisis.
ON THE SHOW TODAY
8/18-Special guest host Matt Binder is joined by cultural theorist Catherine Liu to discuss her recent book Virtue Hoarders: The Case against the Professional Managerial Class.
DON'T MISS MR CLIPS
This still hasn't stopped being funny to me.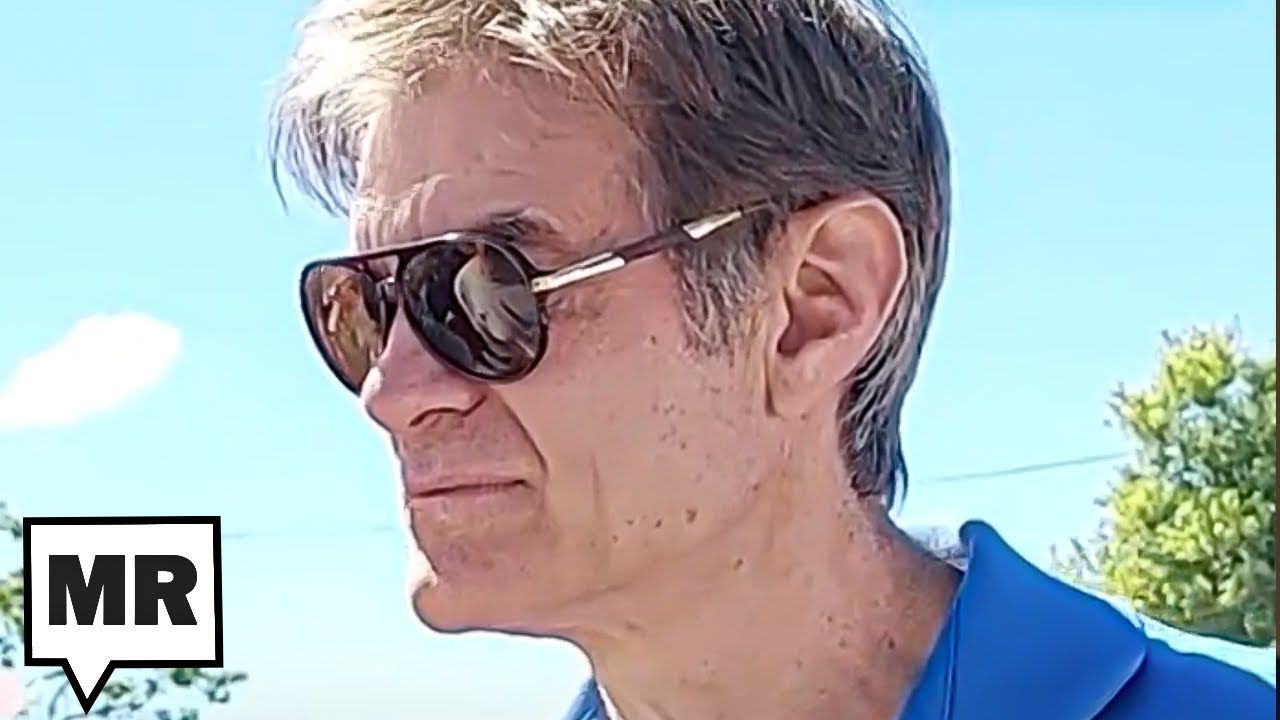 Dr. Oz is recorded at a campaign stop last weekend by Democratic campaign operative who asked Oz how many houses he owns. Spoiler: He legitimately has no idea.
PARTING WORDS
"For 75 years, C.D.C. and public health have been preparing for Covid-19, and in our big moment, our performance did not reliably meet expectations. My goal is a new, public health, action-oriented culture at C.D.C. that emphasizes accountability, collaboration, communication and timeliness."
– CDC Director Dr. Rochelle Walensky
Quickie Discount Code Corner
Hey check it out! Stuff on sale!
Established Titles: Get an amazing gift for your dad this Father's Day! Go to https://establishedtitles.com/majority and get 10% off today.
ExpressVPN: Secure your online data TODAY by visiting this link. That's https://www.expressvpn.com/majority and you can get an extra three months FREE.
Fast Growing Trees: Go to this link right now, and you'll get FIFTEEN PERCENT OFF your entire order.
Ritual: Get key nutrients without the B.S. Ritual is offering our listeners 10% off during your first three months. Visit here to start your Ritual today.
Aura: Protect yourself from America's fastest-growing crime. Try Aura for 14 days for free: https://aura.com/majority
Quip: If you go to this link RIGHT NOW, you'll get your first refill FREE.
Shopify: Go to this link here for a FREE fourteen-day trial and get full access to Shopify's entire suite of features.
LiquidIV: You can get 25% off when you go to liquidiv.com and use code MAJORITYREP at checkout.
Stamps.com: Start mailing and shipping with stamps.com, and keep more money in your pocket every day. Sign up with promo code MAJORITYREPORT for a special offer that includes a 4-week trial, plus free postage and a digital scale.
ZipRecruiter: Find the right employees for your workplace with ZipRecruiter. Try it FOR FREE at this exclusive web address.
Nutrafol: For FIFTEEN DOLLARS OFF go to https://nutrafol.com/men/ with promo code MAJORITY.
Outer: See the difference at go.liveouter.com/MAJORITY. Plus, for a limited time, get $300 off and FREE shipping.
Sunset Lake CBD: Visit sunsetlakecbd.com.
Grove: Go to this link here today to get a free gift set worth up to fifty dollars with your first order. Plus, shipping is fast and FREE.
Headspace: Try this link, with discount code MAJORITY and get one month FREE of their entire mindfulness library.
StartMail: Start securing your email privacy with StartMail. Sign up today and you'll get 50% off your first year! Go to this link here for our special promotion!.
CozyEarth: Go to this link here and enter the special promo code MAJORITY at checkout to SAVE thirty-five percent now.https://www.youtube.com/watch?v=fyOocF3wW8I