Liz Cheney is a Loser - The Wednesday AM Quickie 8/17/22
Primary day! Cheney defeated! Palin ascendant! Plus more news. Let's go. - Jack
Tell your friends to sign up for this M-F newsletter at AMQuickie.com!         ‌
THE BIG NEWS
Cheney Loses, Vows to Keep Fighting (and Losing, Probably)
Well folks, you heard it here probably not first: Liz Cheney, the Republican stalwart from Wyoming, will no longer represent her state in the House next year. She's been kicked to the curb by a Trump-endorsed Republican challenger Harriet Hageman.
And it wasn't even close – Hageman, who was boosted as highly as Cheney was undercut by the Trump machine, ended up winning the race by roughly 65 percent to 31 percent as of Tuesday night, with about two thirds of the votes in. That's a pretty clear rebuke of Cheney and a pretty clear ejection from the GOP, which is still all Trump, all the time.
Trump wasted little time in rubbing salt in the wound on Truth Social:
"Now she can finally disappear into the depths of political oblivion where, I am sure, she will be much happier than she is right now," he wrote.
Cheney isn't going to go away, though it seems. Idiots are already mulling over her chances in 2024. There's really only one party she could run for (the Democrats) and if that happens we might as well just get Elon Musk to rocket boost the Earth straight into the Sun.
"I have said since January 6th that I will do whatever it takes to ensure Donald Trump is never again near the oval office, and I mean it. I am a conservative Republican…  I love what our party has stood for. But I love my country more," Cheney said.
Right. Well, good luck with that. It's not as if Cheney's stand wasn't principled or brave. It's more so that the America she wants still looks a lot more like Donald Trump's than the one we want. So if she wants to stage some protest against him from the ranks of gullible moderates, so be it. But we should never ever open the door to her or extend a hand of friendship. Knowing her family, she's likely to shoot it off.
Other Primaries: Alaska Senator Lisa Murkowski, a similar Trump-resister, advanced in her open primary, and will appear on the November ballot with Republican Kelly Tshibaka and two other candidates.
Also in Alaska: Sarah Palin returns! Palin will advance in the all-party primary for Alaska's sole Congressional seat. She'll be up against Democrat Mary Peltola and Republican Nick Begich in November.
MORE STORIES TO WATCH
Biden Signs IRA Into Law
That's it – the IRA is now a law. Biden signed the landmark legislation on Tuesday, ensuring that the massive climate and healthcare stimulus package goes forward. It may be the largest achievement of his career thus far, and potentially of his presidency – considering all of the work it took to get here and how much was stripped out of it before it did. Progressives took a victory lap after, although I have to admit there's still a sour taste in my mouth. We deserve so much more, and I'm so tired of cheering for crumbs.
Trump Can't Find a Lawyer
This story is a twofer – both incredibly consequential and extremely funny. The Post reports that in the wake of the FBI raid, Trump is desperately trying to hire an actual lawyer to represent him if he gets hauled in by the DOJ, the Georgia AG, or any of the other myriad law enforcement outfits trying to pin him down. The answer he's getting back? No. That's right – his case has become so absurd and stupid that most respectable lawyers are refusing to represent a former president.
Read this:
Longtime confidants and advisers of Trump have grown extremely worried about Trump's current stable of lawyers, noting that most of them have little to no experience in cases of this type, according to two people familiar with the internal discussions.
Yikes! He's wading into deep water with a team of amateurs and fools around him. Good luck with that buddy!
QUICKEST QUICKIES
SOME NUMBER
$5.1 Million
Amount of money former NY Governor Andrew Cuomo is allowed to keep, per a judge's ruling, from the earnings on his COVID book, which inflated his role in controlling the pandemic and literally papered over his disastrous coverups and scandals that endangered so many. Consider it blood money.
ON THE SHOW TODAY
8/17: Sam hosts Brian Callaci, Chief Economist at the Open Markets Institute, to discuss his recent piece in Dissent Magazine "Inflation Is No Excuse For Squeezing Workers." Then, Sam is joined by Ilana Marcucci-Morris, a Kaiser Permanente mental health therapist, to discuss recent efforts by her and her colleagues to strike and organize for better working conditions.

DON'T MISS MR CLIPS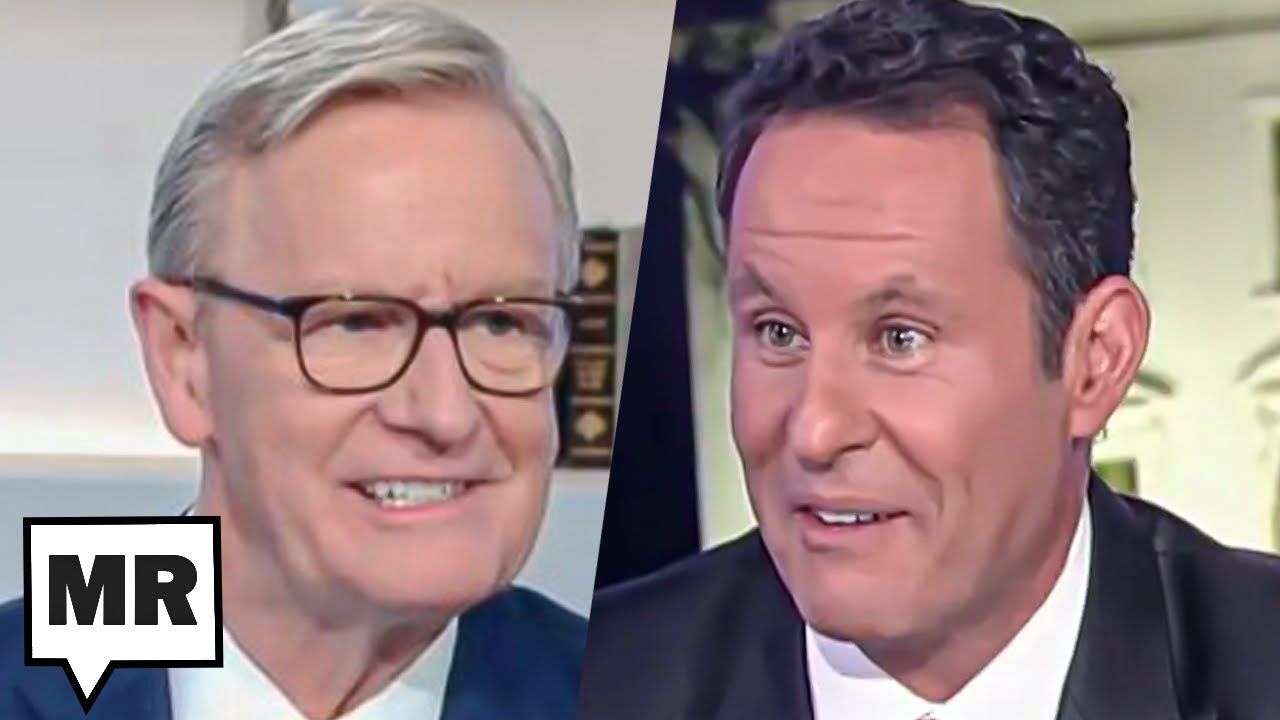 Fox News host Steve Doocy went rogue on his Fox & Friends co-hosts this week.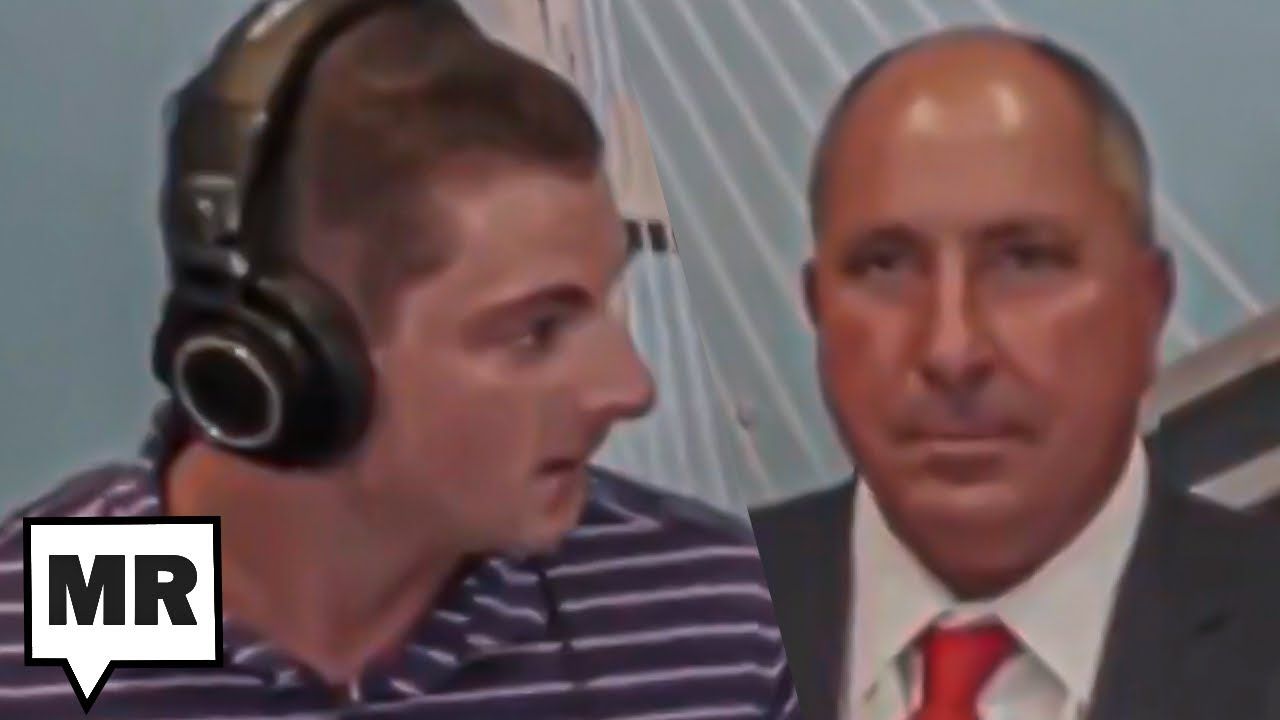 This guy only thinks its a clothing store.
PARTING WORDS
"This is happening everywhere," said Claire Hannan, executive director of the Association of Immunization Managers, a nonprofit group that represents state, local and territorial officials.
"Our response is completely inefficient and breaking the back of state and local responders," she added. Ms. Hannan said she had never "seen this level of frustration and stress."
– From this Times story on the inefficient rollout of the Monkeypox vaccine.
Quickie Discount Code Corner
Hey check it out! Stuff on sale!
Established Titles: Get an amazing gift for your dad this Father's Day! Go to https://establishedtitles.com/majority and get 10% off today.
ExpressVPN: Secure your online data TODAY by visiting this link. That's https://www.expressvpn.com/majority and you can get an extra three months FREE.
Fast Growing Trees: Go to this link right now, and you'll get FIFTEEN PERCENT OFF your entire order.
Ritual: Get key nutrients without the B.S. Ritual is offering our listeners 10% off during your first three months. Visit here to start your Ritual today.
Aura: Protect yourself from America's fastest-growing crime. Try Aura for 14 days for free: https://aura.com/majority
Quip: If you go to this link RIGHT NOW, you'll get your first refill FREE.
Shopify: Go to this link here for a FREE fourteen-day trial and get full access to Shopify's entire suite of features.
LiquidIV: You can get 25% off when you go to liquidiv.com and use code MAJORITYREP at checkout.
Stamps.com: Start mailing and shipping with stamps.com, and keep more money in your pocket every day. Sign up with promo code MAJORITYREPORT for a special offer that includes a 4-week trial, plus free postage and a digital scale.
ZipRecruiter: Find the right employees for your workplace with ZipRecruiter. Try it FOR FREE at this exclusive web address.
Nutrafol: For FIFTEEN DOLLARS OFF go to https://nutrafol.com/men/ with promo code MAJORITY.
Outer: See the difference at go.liveouter.com/MAJORITY. Plus, for a limited time, get $300 off and FREE shipping.
Sunset Lake CBD: Visit sunsetlakecbd.com.
Grove: Go to this link here today to get a free gift set worth up to fifty dollars with your first order. Plus, shipping is fast and FREE.
Headspace: Try this link, with discount code MAJORITY and get one month FREE of their entire mindfulness library.
StartMail: Start securing your email privacy with StartMail. Sign up today and you'll get 50% off your first year! Go to this link here for our special promotion!.
CozyEarth: Go to this link here and enter the special promo code MAJORITY at checkout to SAVE thirty-five percent now.https://www.youtube.com/watch?v=fyOocF3wW8I