Uvalde's Police Look Worse and Worse - The Tuesday AM Quickie 6/21/22
Here's my last one for the week, Corey is back with you tomorrow. Hope everyone had a good weekend! - Jack
Tell your friends to sign up for this M-F newsletter at AMQuickie.com!
---
THE BIG NEWS
Everything We Learn About Uvalde's Police is Terrible
There is a sense to me that every new detail I learn about the Uvalde shooting – in particular the police's response to it – will be worse than the last. Immediately after the massacre I was furious at the police response – all it took was one video of the heavily armed agents restraining parents from saving their children to accomplish that. But since then, every new piece of information that we get has only made things worse. On Monday night, the Texas Tribune reported that Uvalde's police forces were inside the school building with multiple rifles, ballistic shields, and breaching equipment, remaining stationary outside of the classrooms where the shooter was killing children unopposed. Read through this exchange, between a public safety officer who wanted to enter the classrooms and the other cops outside. Via the Tribune:
One such officer, a special agent at the Texas Department of Public Safety, had arrived around 20 minutes after the shooting started. He immediately asked: Are there still kids in the classrooms?

"If there is, then they just need to go in," the agent said.

Another officer answered, "It is unknown at this time."

The agent shot back, "Y'all don't know if there's kids in there?" He added, "If there's kids in there we need to go in there."

"Whoever is in charge will determine that," came the reply.

The inaction appeared too much for the special agent. He noted that there were still children in other classrooms within the school who needed to be evacuated.
"Well, there's kids over here," he said. "So I'm getting kids out."
This is just an opening anecdote to the Tribune's heartbreaking reporting, which accompanies a massive trove of stories that have detailed law enforcement's utter failure to handle the situation – which the Tribune themselves summarize succinctly here:
Revelations have trickled out in the press: The New York Times has described officers' doubts about the decision to wait; breakdowns in communications and tactics; and the fact that officers held off from the confrontation even though they knew people were injured, and possibly dying, inside. The San Antonio Express-News reported that there is no evidence that officers tried the doors on rooms 111 and 112 — contradicting a key assertion by the Uvalde schools police chief, Pete Arredondo, who told The Texas Tribune that officers tried the doors, found them locked and had to wait for a master key to unlock them. On Monday evening, the Austin American-Statesman and KVUE-TV revealed that the officers, in effect, had more than enough firepower, equipment and motivation to breach the classrooms.
What sticks with me, though, is the Uvalde PD's new and obstinate refusal to turn over bodycam footage, and their use of every possible legal loophole to prevent it ever seeing the light of day. There are still mysteries to uncover about this tragic event, chief among them what happened when officers finally did enter the room and engage with the shooter. The answers there may be even worse than the ones we have so far.
---
MORE STORIES TO WATCH
The Treason Show, Episode 4 Preview
We now turn to a new aspect of the Trump administration's activities around the January 6 riots. Per Politico, the new focus of the committee hearings this week will be Trump's efforts to construct pro-Trump electors in the electoral college who would be willing to overturn the 2020 election. Per the Times, this effort involved an extensive pressure campaign on state officials, which wrapped in several Trumpworld figures like Ginni Thomas itself, according to one witness who will take the stand today (Arizona House of Representatives Speaker Rusty Bowers, yes that's his real name.) The Post reports that even Trump's own team knew this plan was bunk, but that didn't stop them!  Meanwhile, Rolling Stone reports that Trump's team is setting up aforementioned (yesterday) lawyer John Eastman to take the majority of the fall for the entire escapade. We'll see what shakes out this week.
NYT Investigation Finds Strong Evidence that Israel Killed Journalist
It would be very easy to let this story slowly fade away – Israel gets away with stuff like it all the time. But we don't have to do that. On Monday, the New York Times visual investigations teams published a comprehensive report using video evidence and interviews with witnesses that found that the shots that killed Palestinian journalist Shireen Abu Akleh were fired by Israeli troops in a military convoy. The Times' reporting also noted that there were no Palestinian militant fighters in Abu Akleh's group's direction, and that 16, not five (as the Israeli government claimed), shots were fired at the journalists. All of this evidence confirms what most of the world already knew – but I still want to highlight it because this kind of comprehensive, detailed investigation is often the only thing that actually gets governments to admit mistakes.
---
Quickest Quickies
---
SOME NUMBER
$103.5 million
Amount that Russian journalist Dmitry Muratov sold his Nobel Peace Prize for, at auction. The money will be donated to help Ukrainian children who have become refugees.
---
ON THE SHOW TODAY
6/21: Emma hosts Robert Kuttner, founder and editor at the American Prospect, to discuss his recent piece "After Hyper-Globalization". Then Emma is joined by David Adler, General Coordinator at Progressive International, to discuss the recent Colombian elections.


---
Don't Miss MR Clips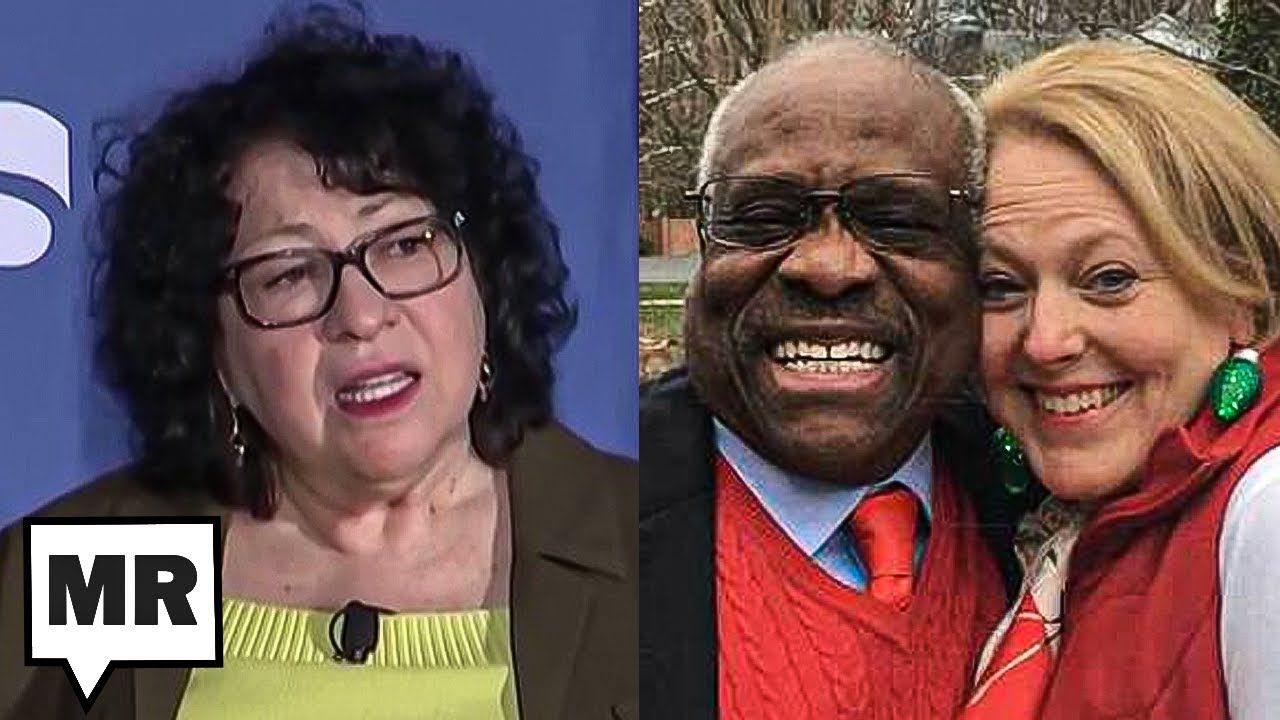 SCOTUS Drama Intensifies As Justice Sotomayor Reveals Her Thoughts About Clarence Thomas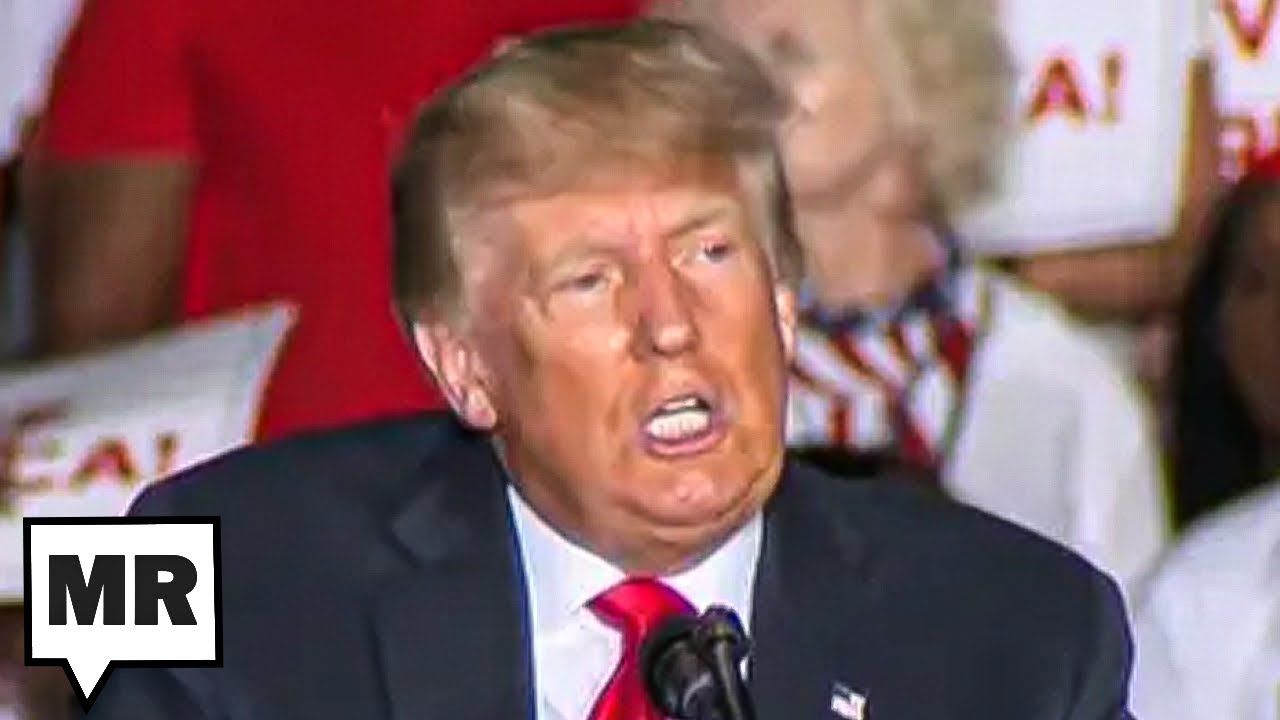 Trump STRUGGLES To Avoid Trashing Pence During Christian Rally This is probably one of the hardest things he's ever done in his life.
---
PARTING WORDS
"I'm talking about the people that went there and to, also listen to speeches. It was the largest group I think that I've ever seen or made a speech to. I've never seen anything like it and there they were well behaved. So many, so many people. Nobody ever talks about that."

– Former President Donald Trump, on his supporters on January 6.
---
Quickie Discount Code Corner
Hey check it out! Stuff on sale!
LATEST ADDITIONS!
Established Titles: Get an amazing gift for your dad this Father's Day! Go to https://establishedtitles.com/majority and get 10% off today.
Vessi: Go to https://vessi.com/majority and use code MAJORITY for $25 off each pair of adult Vessi shoes! Free shipping to US, CA, AUS, NZ, JP, TW, KR, SGP
ALL THE REST!
ExpressVPN: Secure your online data TODAY by visiting this link. That's https://www.expressvpn.com/majority and you can get an extra three months FREE.
Fast Growing Trees: Go to this link right now, and you'll get FIFTEEN PERCENT OFF your entire order.
Ritual: Get key nutrients without the B.S. Ritual is offering our listeners 10% off during your first three months. Visit here to start your Ritual today.
Aura: Protect yourself from America's fastest-growing crime. Try Aura for 14 days for free: https://aura.com/majority
Quip: If you go to this link RIGHT NOW, you'll get your first refill FREE.
Shopify: Go to this link here for a FREE fourteen-day trial and get full access to Shopify's entire suite of features.
LiquidIV: You can get 25% off when you go to liquidiv.com and use code MAJORITYREP at checkout.
Stamps.com: Start mailing and shipping with stamps.com, and keep more money in your pocket every day. Sign up with promo code MAJORITYREPORT for a special offer that includes a 4-week trial, plus free postage and a digital scale.
ZipRecruiter: Find the right employees for your workplace with ZipRecruiter. Try it FOR FREE at this exclusive web address.
Nutrafol: For FIFTEEN DOLLARS OFF go to https://nutrafol.com/men/ with promo code MAJORITY.
Outer: See the difference at go.liveouter.com/MAJORITY. Plus, for a limited time, get $300 off and FREE shipping.
Sunset Lake CBD: Visit sunsetlakecbd.com.
Grove: Go to this link here today to get a free gift set worth up to fifty dollars with your first order. Plus, shipping is fast and FREE.
Headspace: Try this link, with discount code MAJORITY and get one month FREE of their entire mindfulness library.
StartMail: Start securing your email privacy with StartMail. Sign up today and you'll get 50% off your first year! Go to this link here for our special promotion!.
CozyEarth: Go to this link here and enter the special promo code MAJORITY at checkout to SAVE thirty-five percent now.